Marble Lions Details:
Does the door feel a little empty? Or when night falls and you're home alone, you feel a little scared. Why not hire two bodyguards for yourself? These two feng shui lions are good candidates. Best of all, you don't have to pay them wages. These two feng shui lions are muscular and hairy. Their eyes sparkled and their mouths were wide open.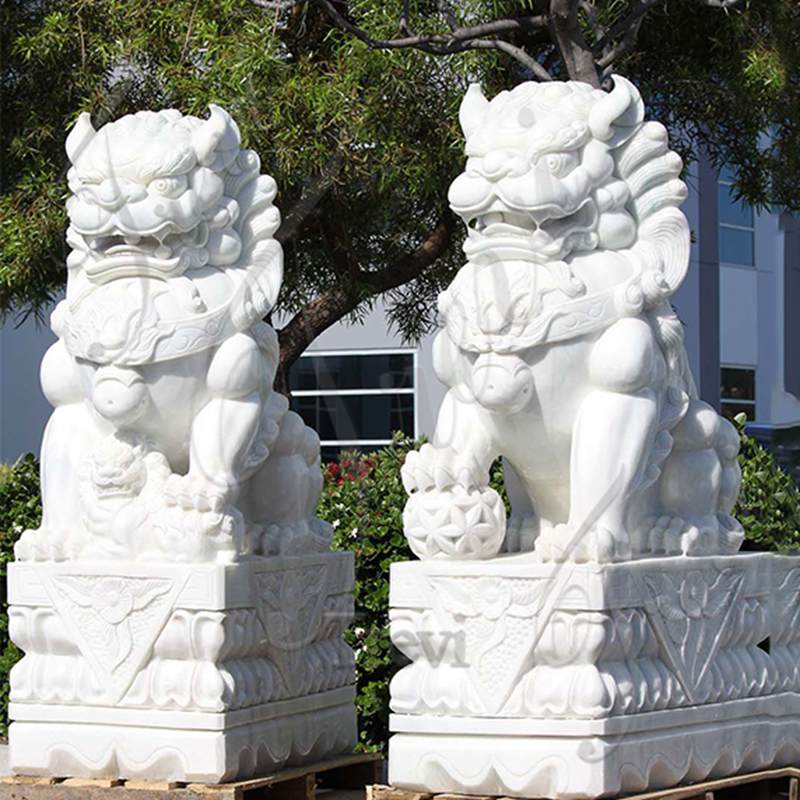 They seemed ready to start hunting at any moment. Also, our lion sculptures have powerful features and muscular lines. Of course, Trevi's artists sculpted the lion's shape to the fullest. So if you want to add a wild feel to your door, marble lion sculptures are a good choice.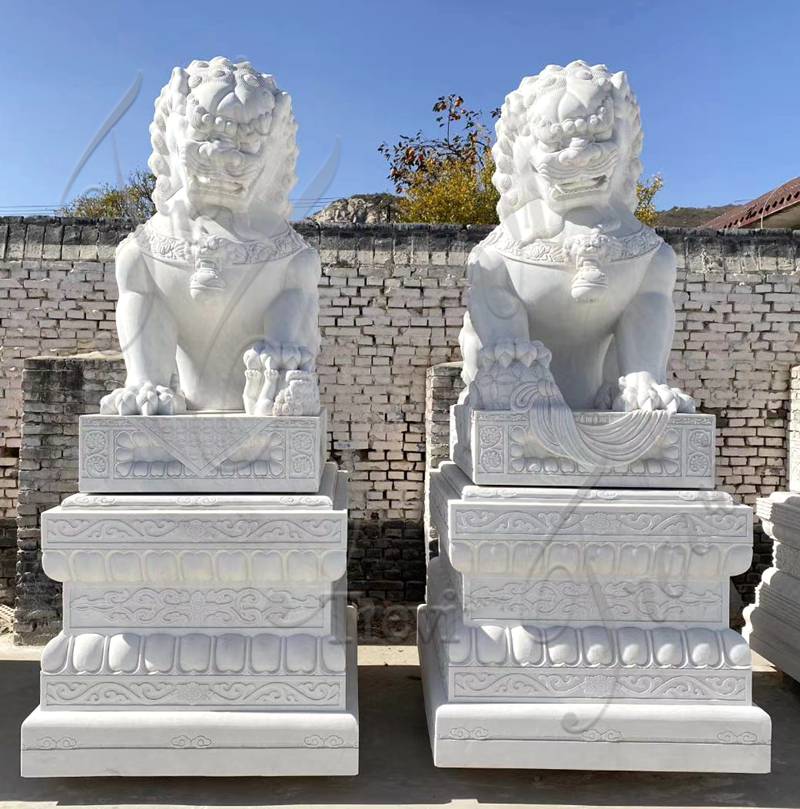 Professional Artist Team:
The artist's sculpting technique is crucial to the final effect of the marble lions. It's not difficult to make original lifesize marble lions, but only a skilled person could carve a first-class lion statue. The door trim is so important because it expresses the taste of the owner.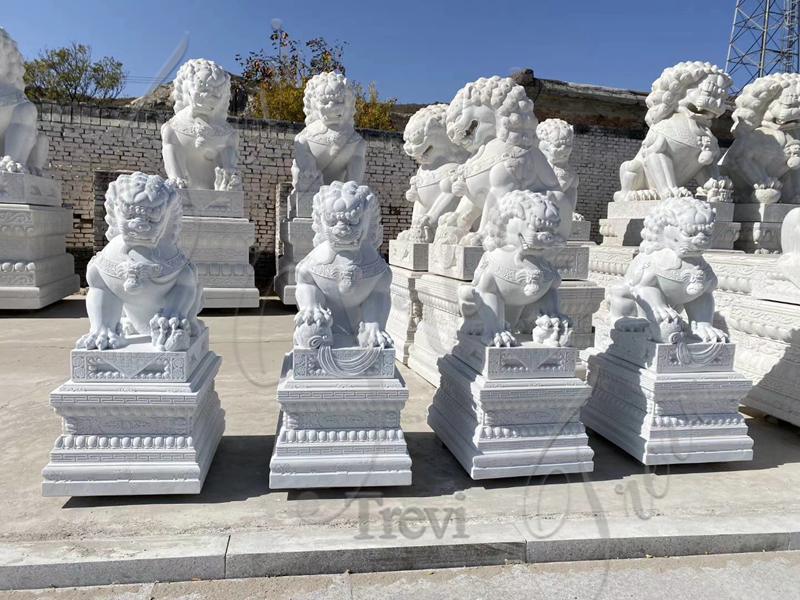 Therefore, choosing a professional artist team is a good choice. Our artists are very experienced. They learn carving techniques from an early age. Also, their experience is inherited from excellent old artists, and all the foo dog sculptures are handmade by themselves. Therefore, they could highly restore every detail of the sculpture.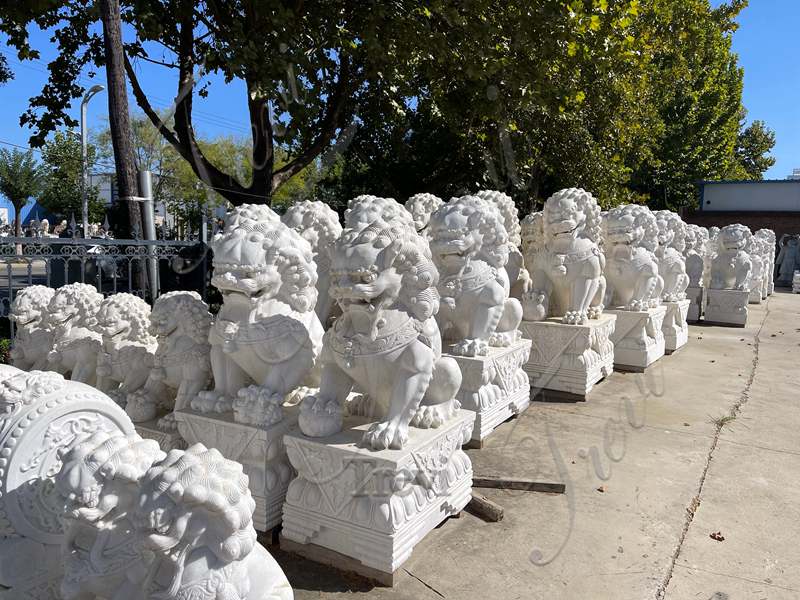 Rich Colors to Choose From:
Besides the white color in the original design, we could offer you marble lions in different colors. Our marble raw materials come in different colors. For example, you could choose from black, red, brown, and many other colors. In addition, our marbles are all natural A-grade high quality. Therefore, our marble feng shui lions could be used for hundreds of years.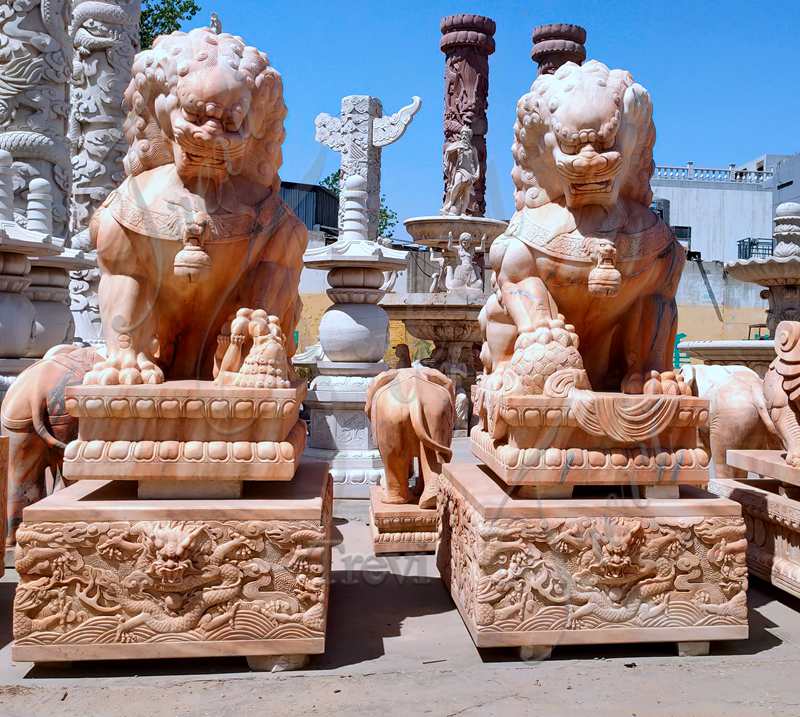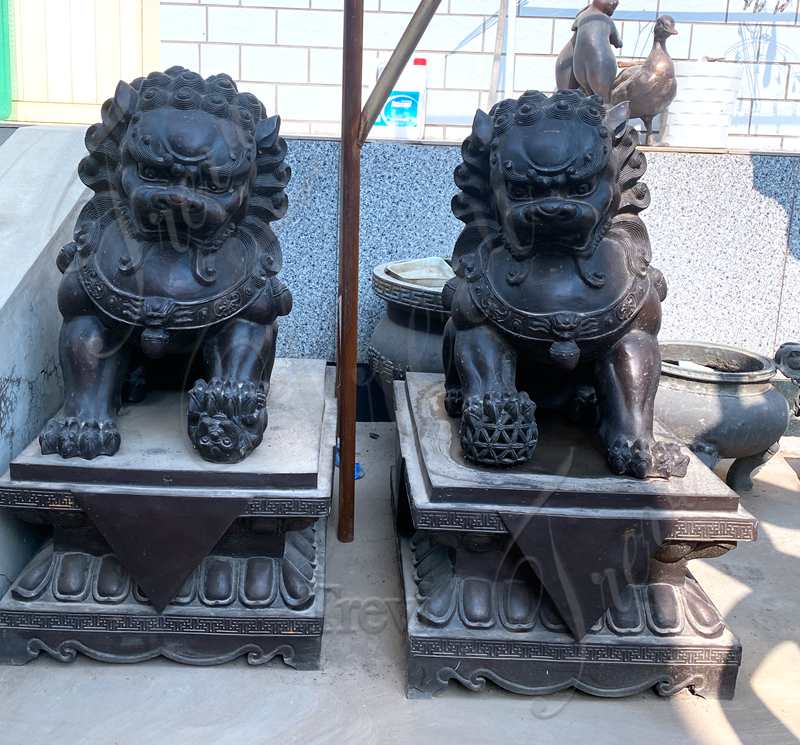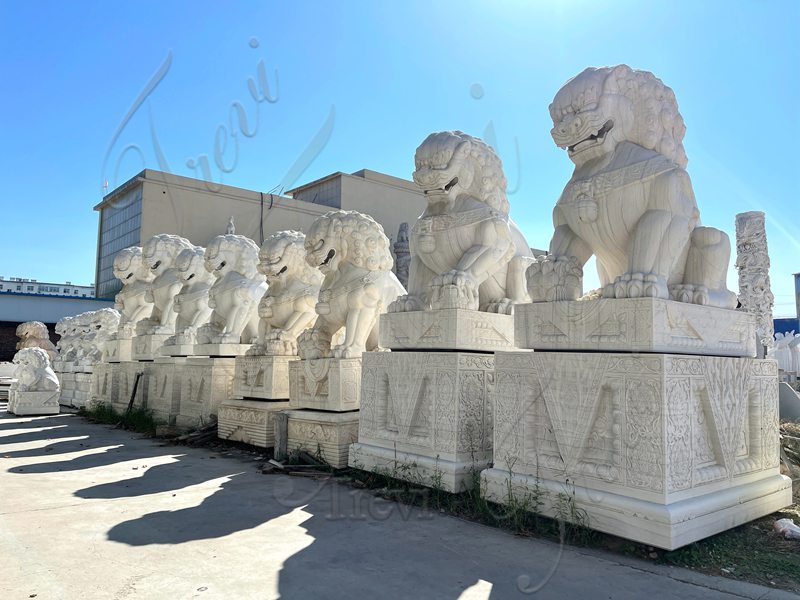 Advantages of Trevi Marble Sculpture:
Trevi is an experienced factory that has been making high-quality sculptures for over 40 years. Trevi is trustworthy. We have our own R&D, production, management team, quality control, and sales team. In addition, we also have a strong team of professional and technical personnel. And we focus on fine lion sculptures and strive to create first-class sculptures. In addition, we could give you reasonable opinions and suggestions according to the size of your space.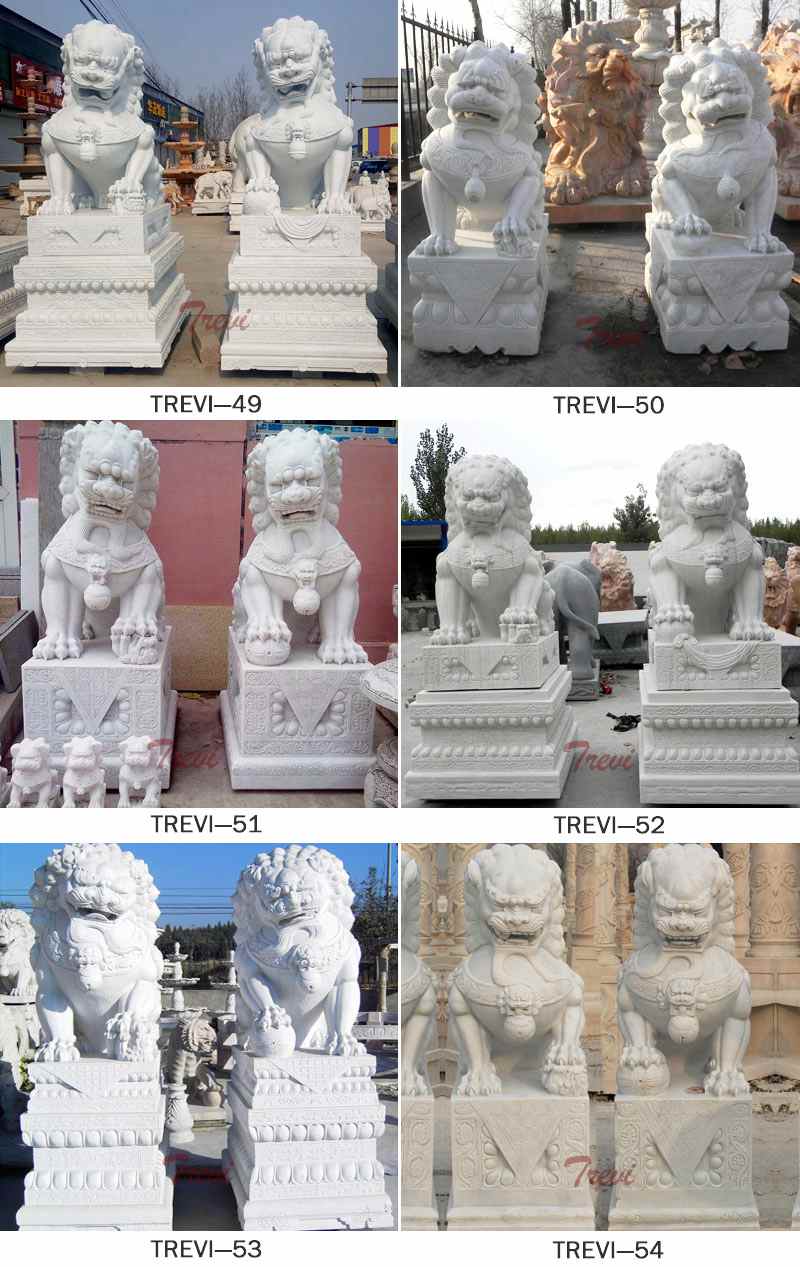 If possible, we could also help you understand how to place the lion sculpture and where it would best fit. What's more, our prices are very competitive. Please feel free to contact us if you want a set of marble lion sculptures.