Lion Statues for Front Porch Description:
We all know that the lion is a very ferocious animal. They generally live in the wild, so we could not often see lions in our lives. But with the progress of society, people occupy the living space of lions. Therefore, we would establish a wildlife protection base for lions. But because of the lion's mighty appearance, many people still love it.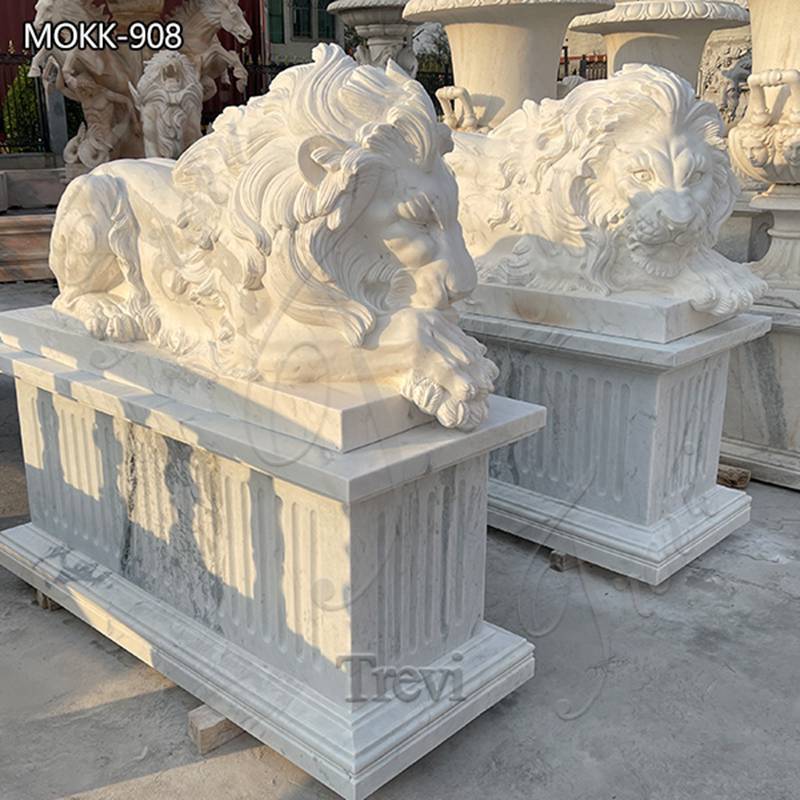 Trevi marble lion statues for front porch climb on top of the stone piers, they look very interesting. Lion sculptures are regarded as auspicious objects, so they are often used to protect courtyards. One of our marble lions is sleeping and one has eyes open. Their overall shape is very suitable to be placed at the gate of the villa. I believe that these two lions could take care of your home and protect your family's health and safety.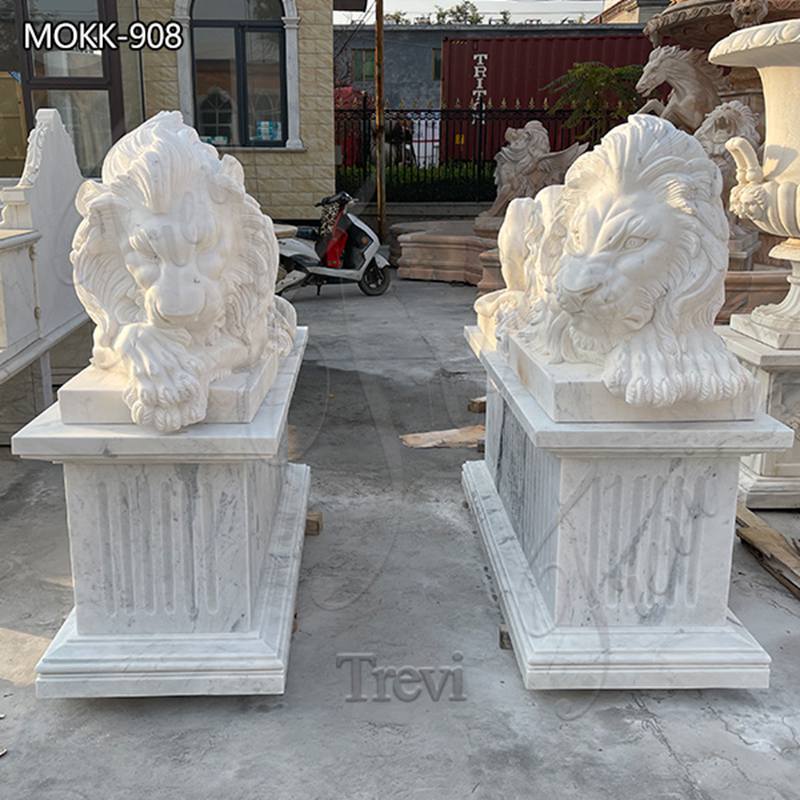 Different Roles of Lions:
The ancients believed that lion sculptures could ward off evil spirits. So it was originally used to guard the tomb. Of course, in our daily life, lion sculptures are not only used to guard the gate but also set at the crossroads of the road. We believe that the mighty temperament of the lion could play a role in the townhouse and ward off evil spirits.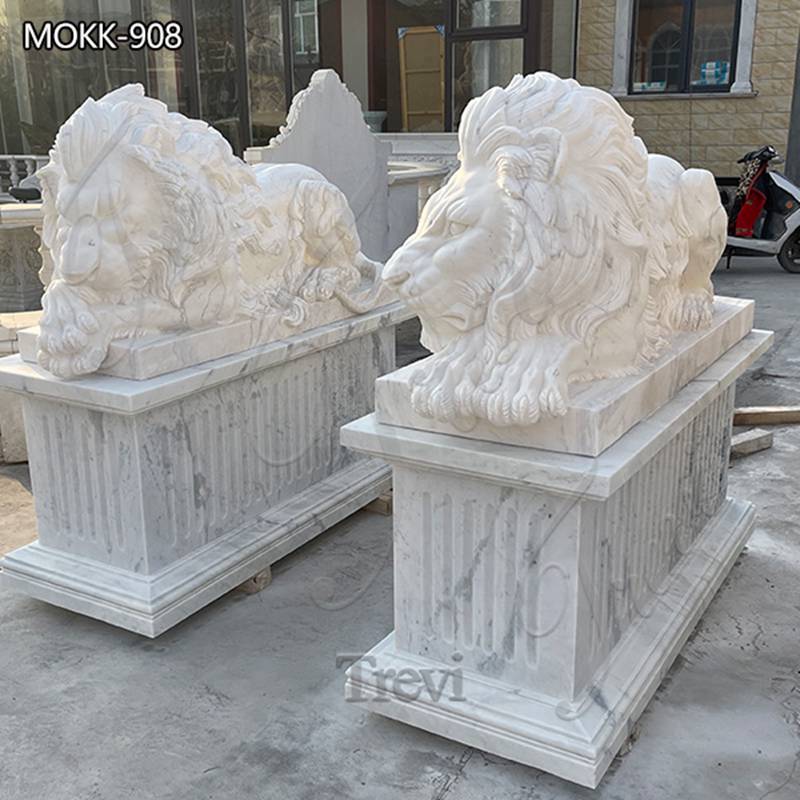 Moreover, people also believe that the righteous nature of the lion could suppress ominousness, and it could also protect people to have a peaceful and peaceful life. Of course, placing lion statues on the front porch at home expresses people's psychological appeal for peace. Nowadays, lion sculptures are becoming more and more common in our lives. You could also choose to put a standing marble lion in your home.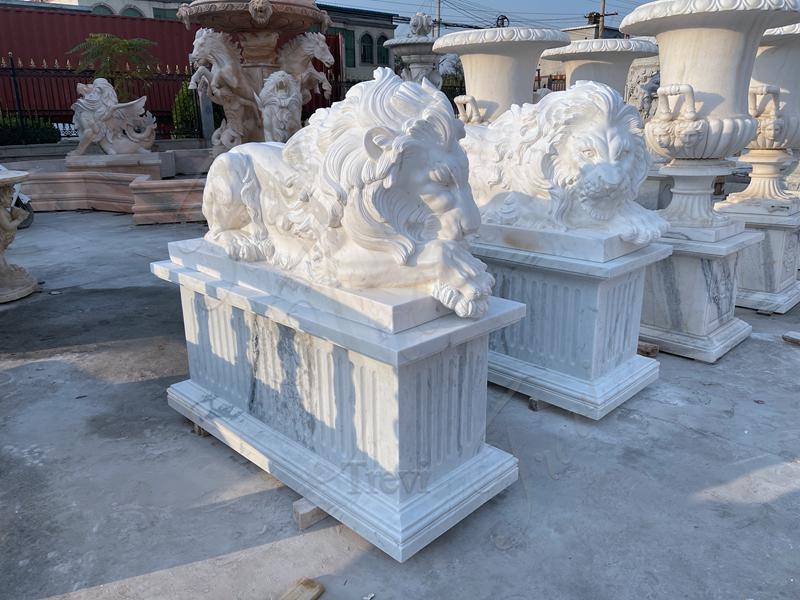 A Variety of Lion Shapes:
Trevi lion statues for the front porch could be used as art decoration. Moreover, the lion sculpture is an indispensable decoration in architecture. Trevi has also designed many other lion statues for you. For example, we have a male lion stepping on a hydrangea, and a lioness often steps on a lion cub.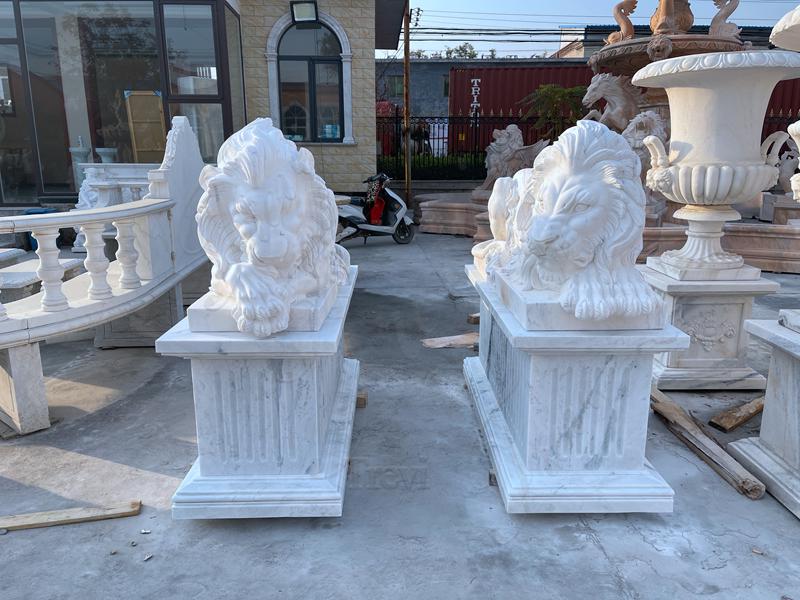 Of course, Trevi also has a mighty standing lion, and some cute hydrangea lions represent entertainment and love. Therefore, the lion sculpture also reflects people's good wishes for peace and harmony. Trevi could also customize any lion sculpture you want.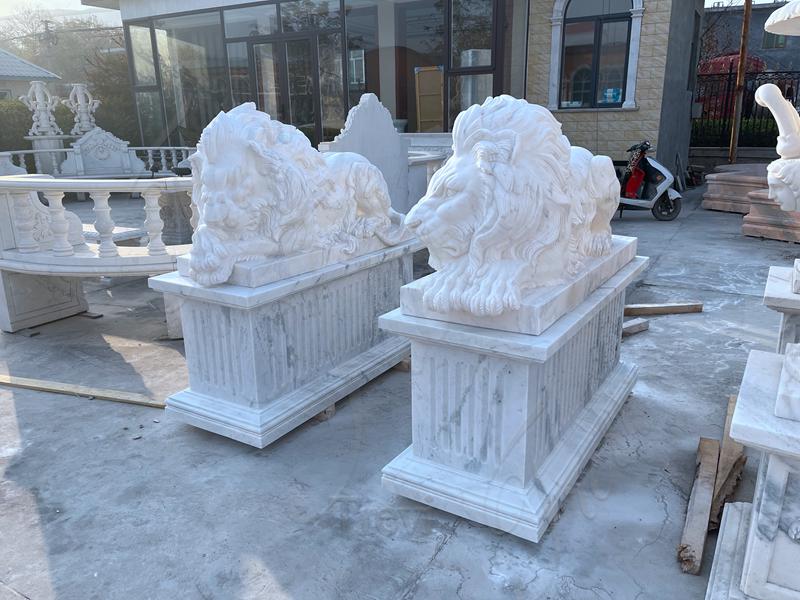 Trevi has many marble animal sculptures, including lion sculptures and elephant sculptures. They are very suitable for garden landscapes and campus decoration. If you like this lion sculpture, please contact us immediately