Marble lion statue size:
This majestic pair of marble lion statues are very large in size. The facial expression of the lion can be seen. This pair of lions is carved from high quality white marble. The use of natural white material has resulted in a very unique carving of the lions. The natural colour of marble cannot be replaced by synthetic marble. It has a unique texture.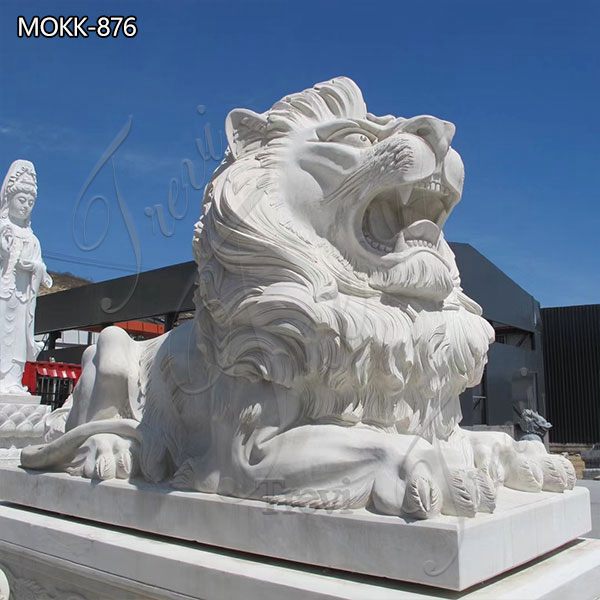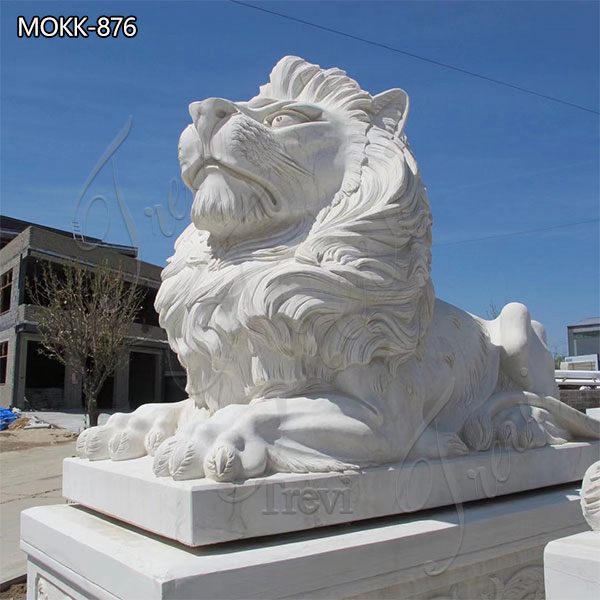 Unlike white marble, the overall style of the white marble lion statues would be more vintage and would be suitable for an outdoor estate, garden or any gated entrance. They will be loyal and qualified guardians to protect your home. The Chinese believe that a marble lion statue is placed at the entrance of a home. One of the lion's mouths is open and the other is closed. The opening and closing of the lion's mouth represent receiving and keeping wealth respectively.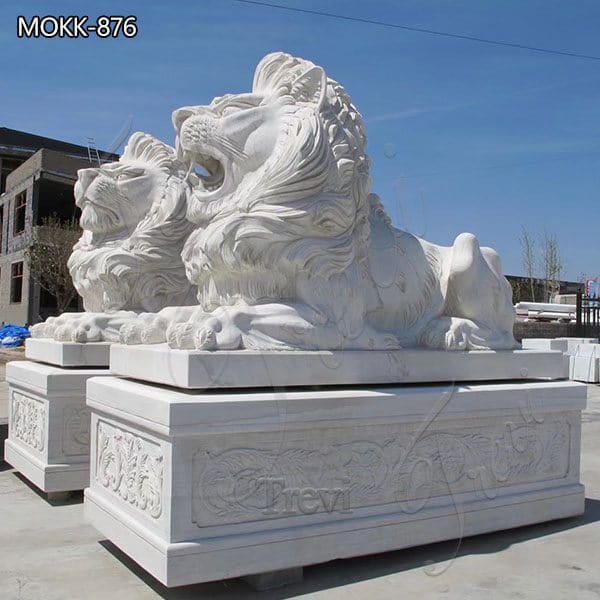 As a professional marble statue factory, we have masters who are very good at carving animal statues. Our masters carefully hand-carve every detail of these marble lion yard carvings. Whether it is the hair of the lion, the eyes, or the paws of the lion, they are all hand carved by our professional masters. From any angle, the pair of statues show the essence of the lions.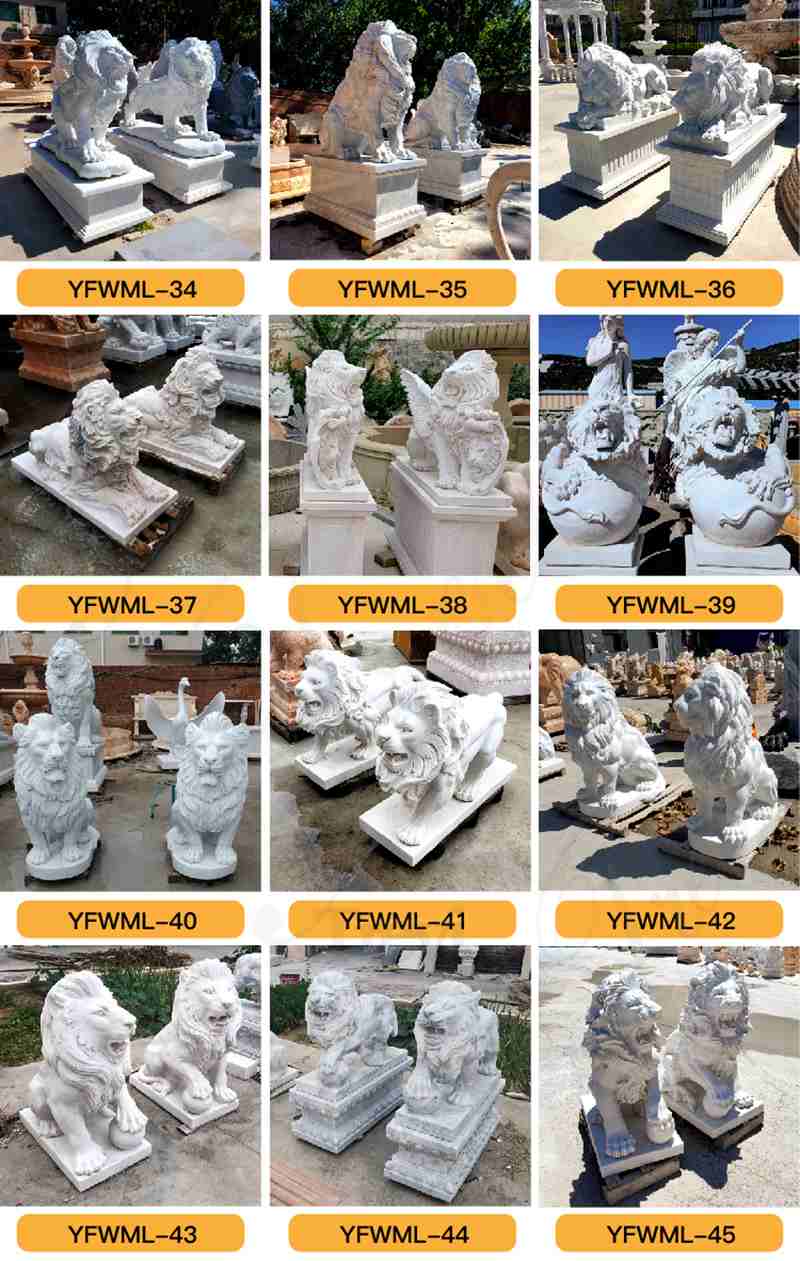 Quality is our motto:
This pair of lion statues has a professional carver to take care of the carving details in addition to the statue. We also pay great attention to the choice of materials, using natural marble. In addition, we have a professional quality control team to regularly check the quality of the product during the carving process. When the product is finished, our staff will also check the quality of the product to ensure there are no problems before shipping.

If you want to find a suitable guardian for your gate, then our marble lion statue will be your best choice. And our factory can offer you the best discount. For other styles of lions, you can click here to browse.