Product Introduction:
This is a realistic and vivid marble tiger statue. The engravers at the Trevi factory use their superb engraving skills to perfectly present it. We could see the tiger standing on top of the stone, with its mouth open to reveal its sharp teeth, which is shocking. Such realistic tiger statues are very suitable for gardens, parks, squares, zoos, or other places.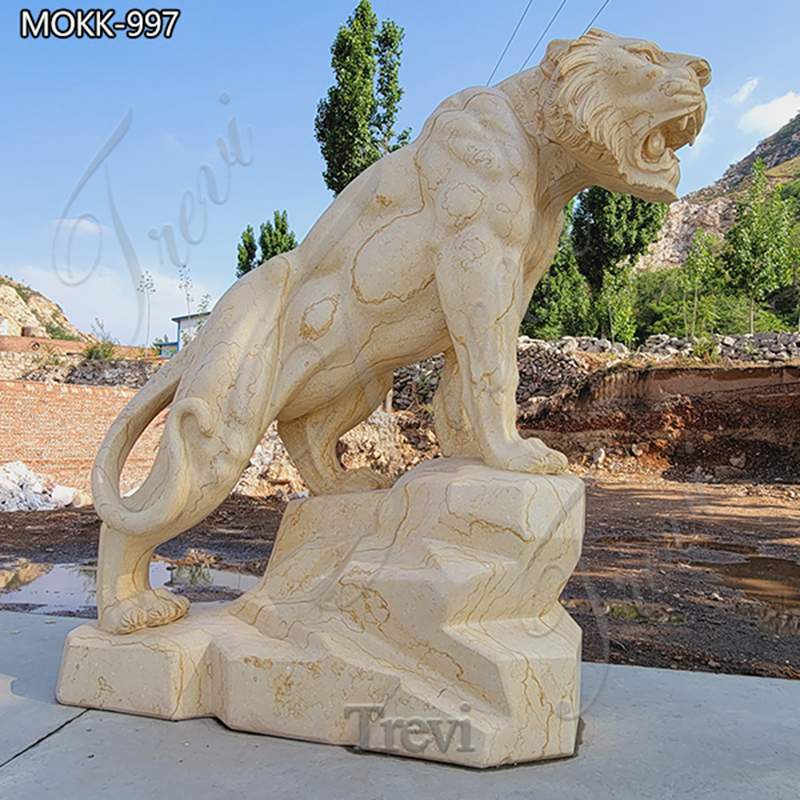 What is It Made of?
The material that is used to shape this tiger statue is natural marble. Natural marble is a gift from nature, formed over time. Some marbles have beautiful textures on them, which could play a very good decorative role. The pattern on the artificial marble is too regular and rigid, without a sense of naturalness and nobility. In addition, Trevi factory has natural marble reserves of various colors, such as white marble, yellow marble, red marble, green marble, etc.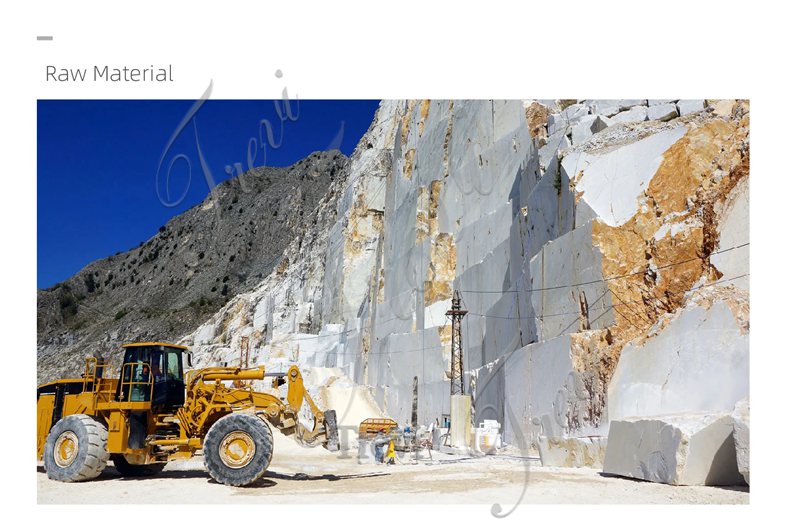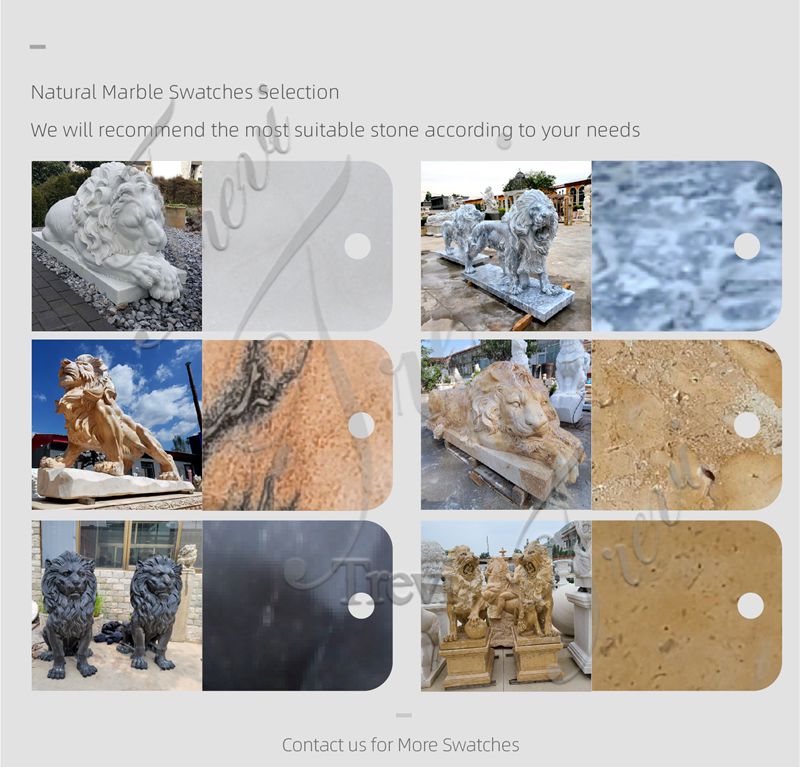 More Marble Animals:
Trevi factory has artisans who specialize in animal carving. They have carved marble lion statues, marble cow statues, marble swan statues, marble leopard statues, marble horse statues, marble elephant statues, etc. Of course, we also accept various customized services. If you want to customize your own dog or other animal statues, we could also help you achieve it.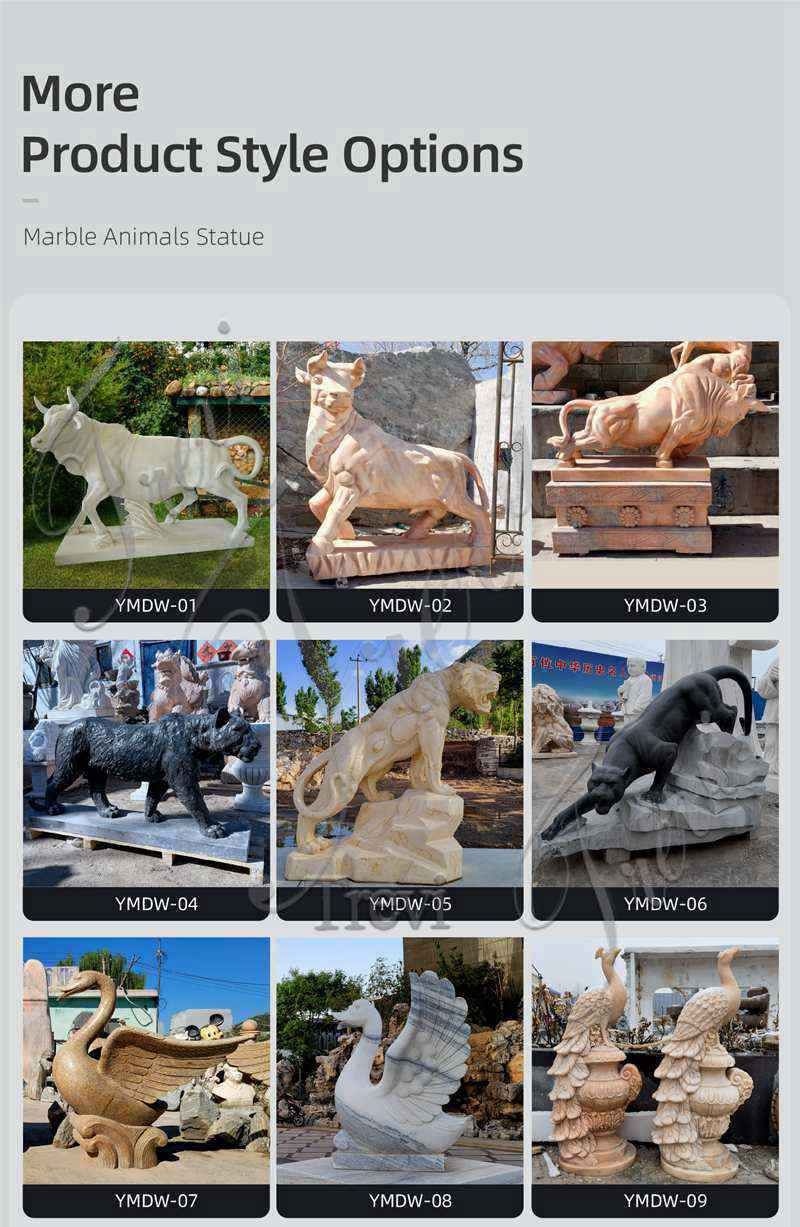 Strong Packaging:
Some customers may worry about the packaging of the product, after all the statues have to be transported over long distances. Trevi hereby promises you that we would take the strictest packaging measures. For example, the thickness of the wooden crates we use for the outer packaging of statues is as high as 3 cm or more. Strong wooden crates provide good protection. In addition, we would also wrap several layers of thick soft cotton on the surface of the statue.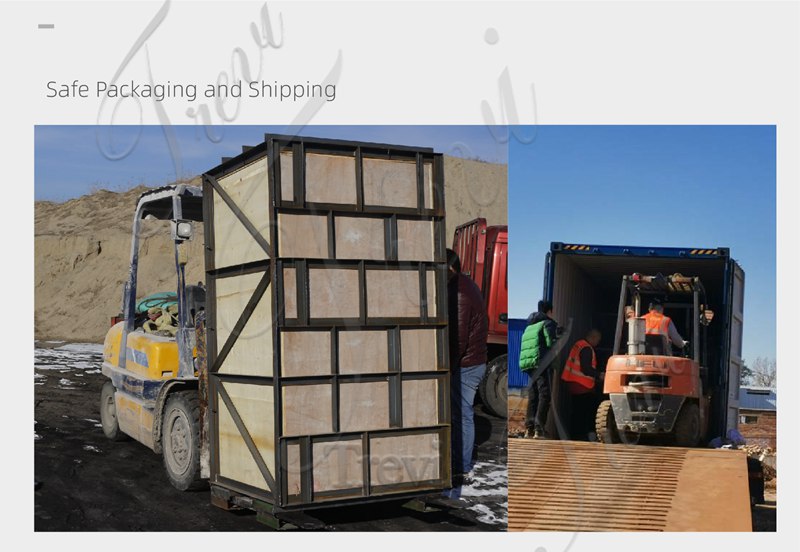 Trevi has been crafting every statue with great care. If you are interested in our tiger statues for sale, please feel free to contact us.