Outdoor Mother Mary Statue Description:
Trevi's beautiful outdoor Mother Mary statue is so lifelike. Our artists are devout Catholics, so our marble Madonna sculptures all have spiritual beauty. First of all, you could clearly see that the Virgin Mary's hands are folded, and her face is so peaceful. Also, our Madonna sculpture is life-size. There is no doubt that this marble Catholic figure sculpture is very realistic. There is a solid base at the feet of the Virgin, so no matter where you place the sculpture it fits perfectly with the environment.
Talented Sculptor:
Trevi's artists are sculptors of traditional craftsmanship. They have learned the carving techniques of marble Catholic sculpture from their elders since childhood. In particular, their entire family is engaged in the carving of the Marble Madonna and has been for generations. Many of the heirs of great artists have a talent for carving. Then, without a doubt, choosing Trevi would be your best choice.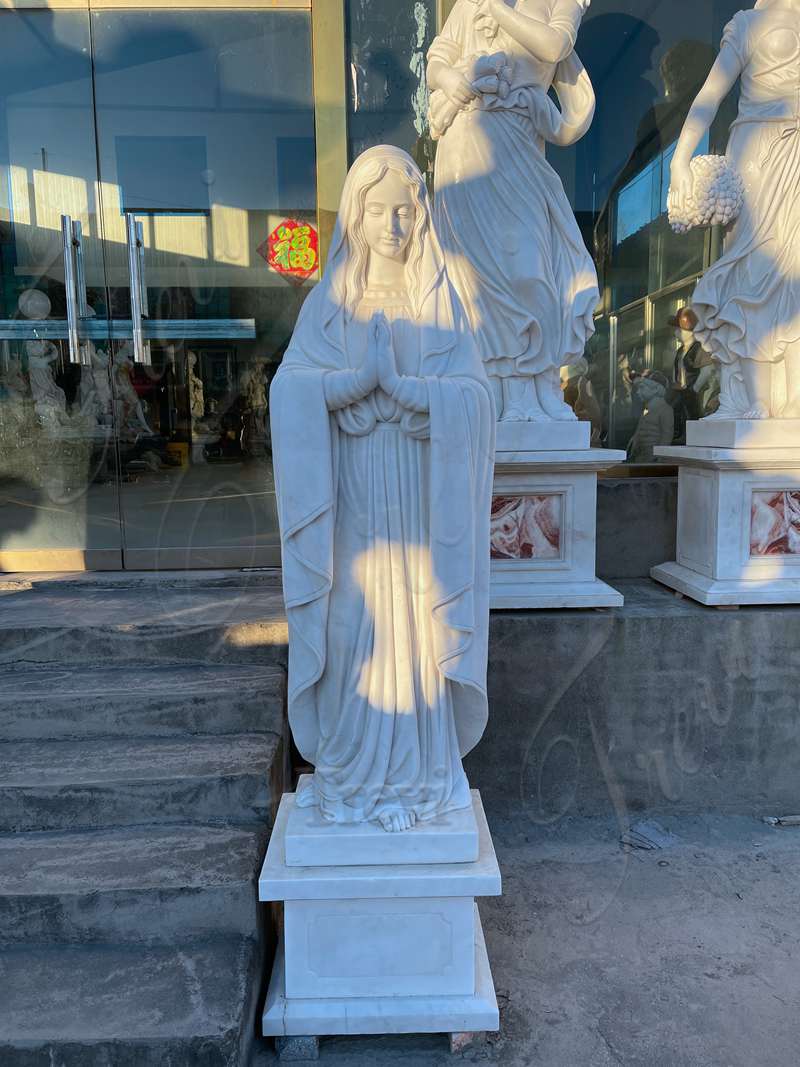 Very Beautiful Clay Model:
Each of Trevi's Catholic sculptures has a 1:1 scale clay model. Moreover, our clay model is guaranteed to fully display the spiritual beauty of the Virgin. Moreover, the vivid expressions of our Madonna sculpture are all because our clay model could be modified in detail. And, as a professional marble Catholic figure carving factory, we have many styles of Madonna sculptures. Moreover, for many Virgin sculptures, we already have ready-made clay models. Therefore, buying the Virgin sculpture at Trevi could save you a fee for the clay model. Also, if you are in a hurry to have a perfect Madonna sculpture as soon as possible, Trevi has you covered too. Because we could use the existing clay model. This would save a lot of production time.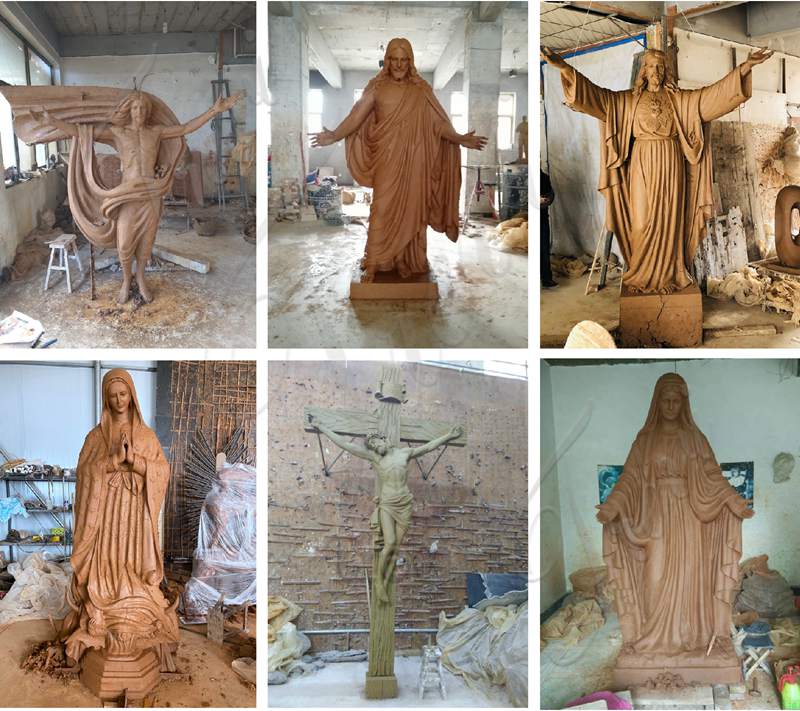 Safe Packaging and Secure Shipping:
Trevi people take things seriously and they are very responsible. And, we have a complete packaging process and packaging regulations. Without a doubt, our packaging and shipping would guarantee you a perfect sculpture. First, our staff wraps the sculpture in soft foam. Second, on the outside, we'll secure the sculpture with sturdy wooden crates. This operation, then, would prevent damage to the sculpture during transport.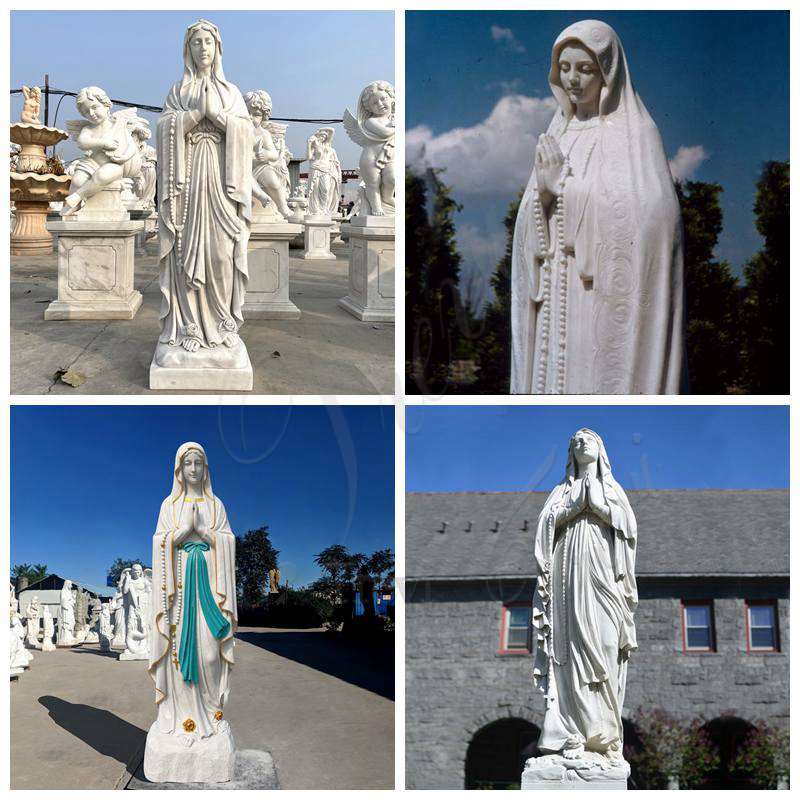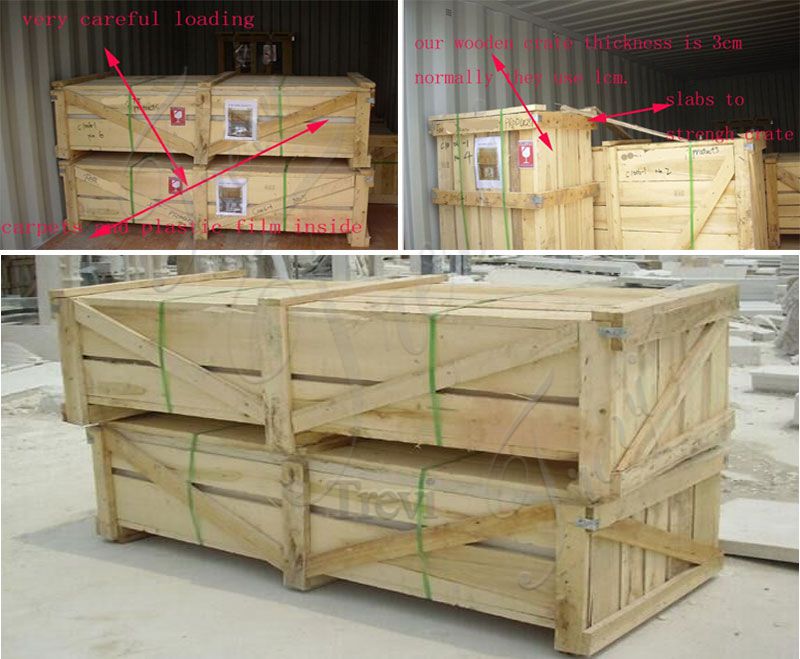 Therefore, choosing Trevi would be your best decision. From the moment you contact us, ours would surely make your trip worthwhile. Please email us now with the sculpture style you want. Ours would also reply to you immediately and provide you with the latest Virgin sculpture catalog and design drawings.