Meaning of Holy Family Statue:
The Holy Family includes Jesus, the Virgin Mary and St. Joseph. The sacred family's respect began in the 17th century with the first bishop of New France, St. Francois De Laval, who founded a fraternity.
The feast of the Holy Family is a celebration in the Catholic Church to commemorate Jesus, his mother and his legal father St. Joseph as a family. The main purpose of this festival is to use the Holy Family as a model for Christian families.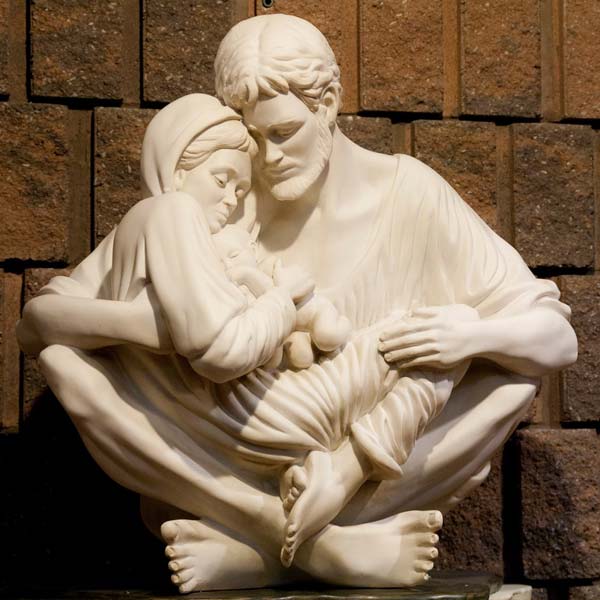 The holy family statue is aimed to be model for Christian families and bring hope wishes to the prayer or meditaion.
The feast is held on Sunday between Christmas and New Year's Day; if both are Sunday, the feast will be celebrated on December 30th.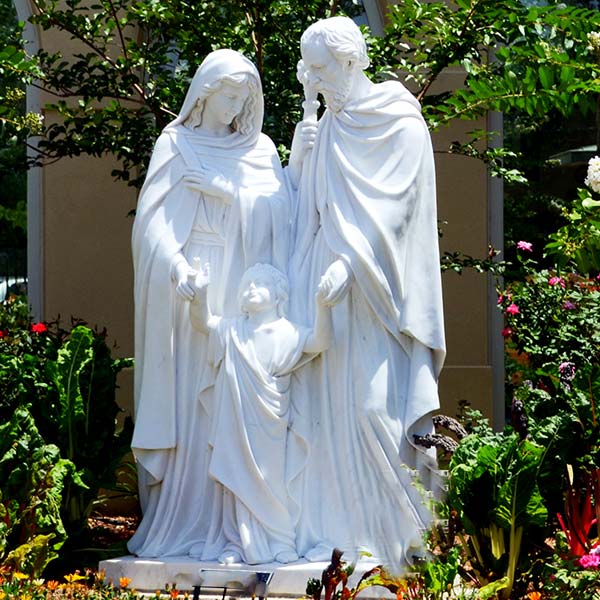 Use this religious holy family statue to make Christ the center of your home. Christian Saint Mary, Jesus and Joseph are engraved with the awe of peace and detail, including the holy crown and the spirit of spirituality. Craftsmen cast these new religious sculptures with pure white marble stones to capture lasting faith. Each unique Christian statue creates a point in time for prayer or meditation and becomes a great gift.