Holy Family Garden Statue Details:
This Holy Family garden statue features vivid details. This marble religious sculpture is a great choice to enhance the style of patios and gardens. In this beautiful and happy picture, Jesus grew up happily and healthily by his parents. In particular, Trevi artists brought the sculptures to life, adding to the happiness of the Holy Family. Mary and St. John held the hand of Jesus as a child at the same time, just as our parents held ours. Parents always take care of us growing up, giving us strength and love. Trevi believes that the happiness of this lifesize Holy Family sculpture must be integrated into every family atmosphere. Of course, this sculpture could also enlighten people on the importance of family harmony.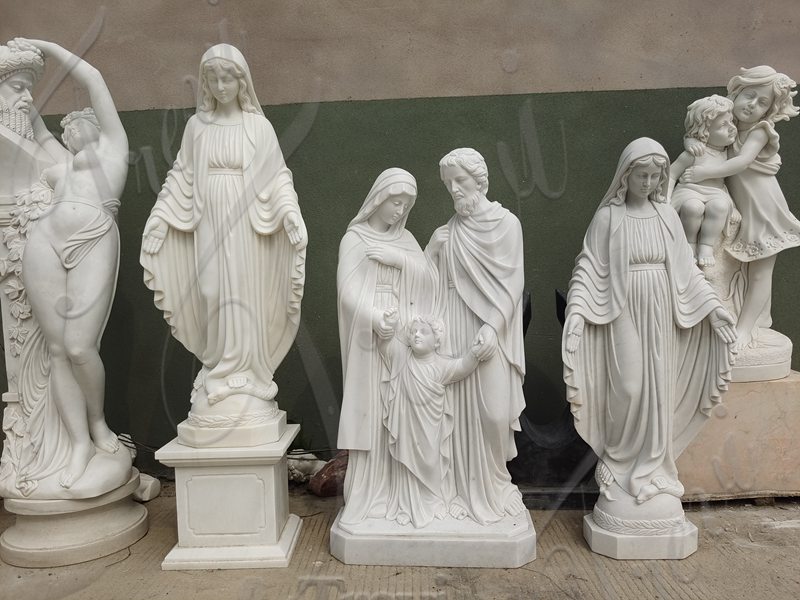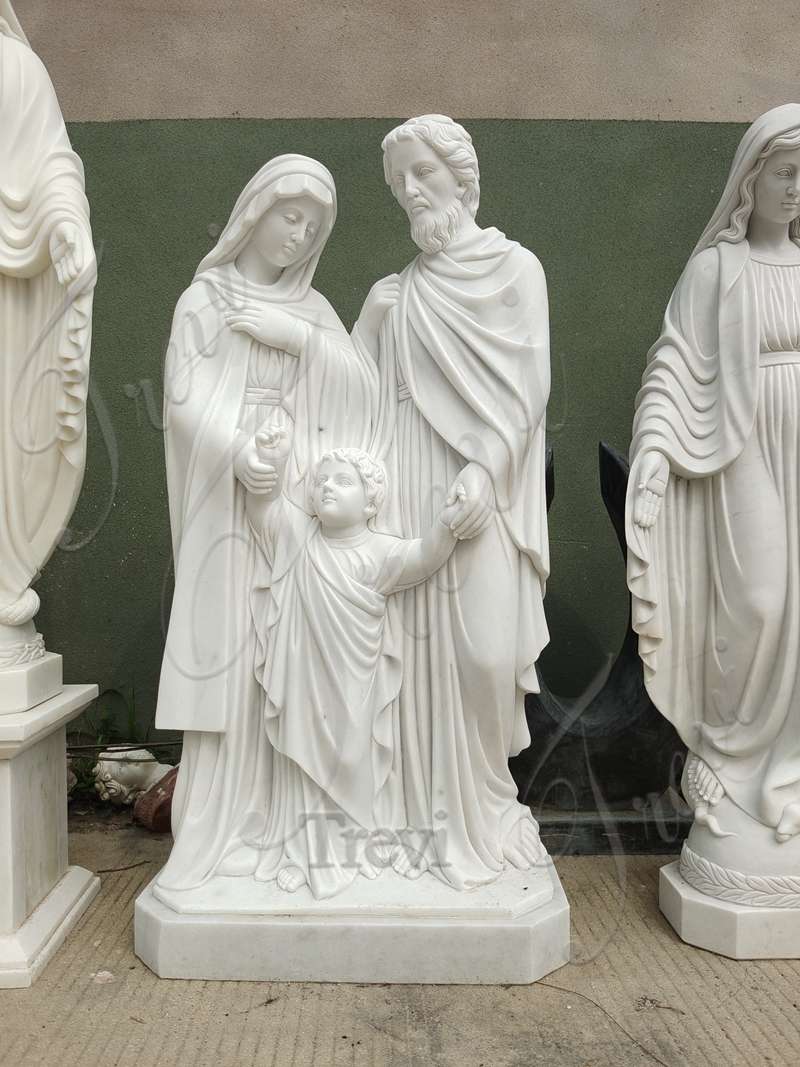 Choose High-quality Marble Materials:
Trevi would use high-quality natural marble material to carve this beautiful Holy Family statue. As a Catholic religious sculpture carving factory, we always focus on the quality of our sculptures. First of all, we all know that marble is great for decorating outdoor settings. Moreover, all marble raw materials are carefully selected by us. Therefore, our marbles are of high quality. In addition, natural marble itself is very durable and could be used for a long time. There is no doubt that our religious sculptures are not only of good quality but also have a very gorgeous and realistic look.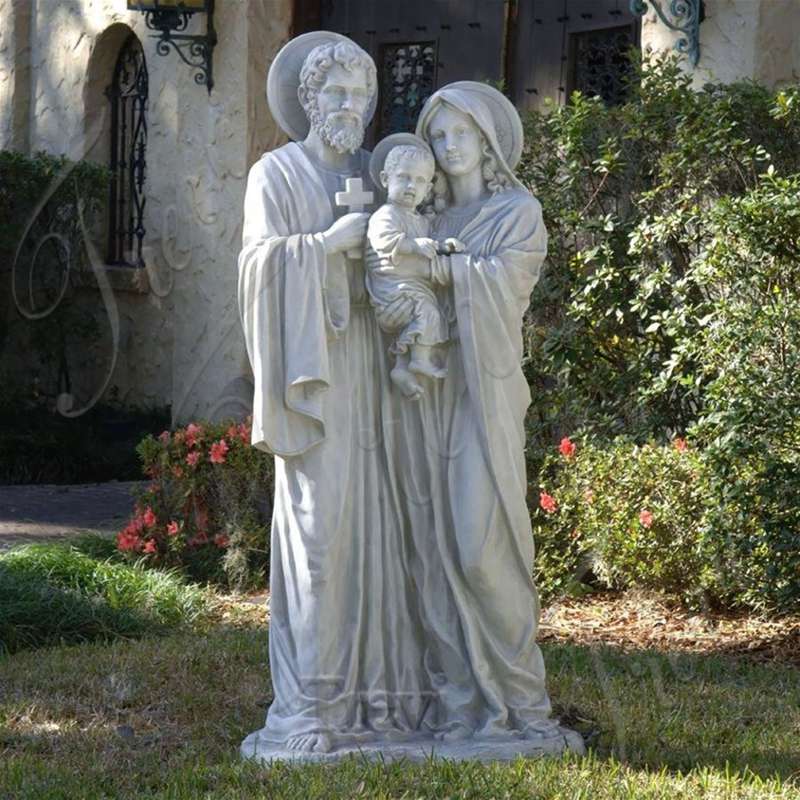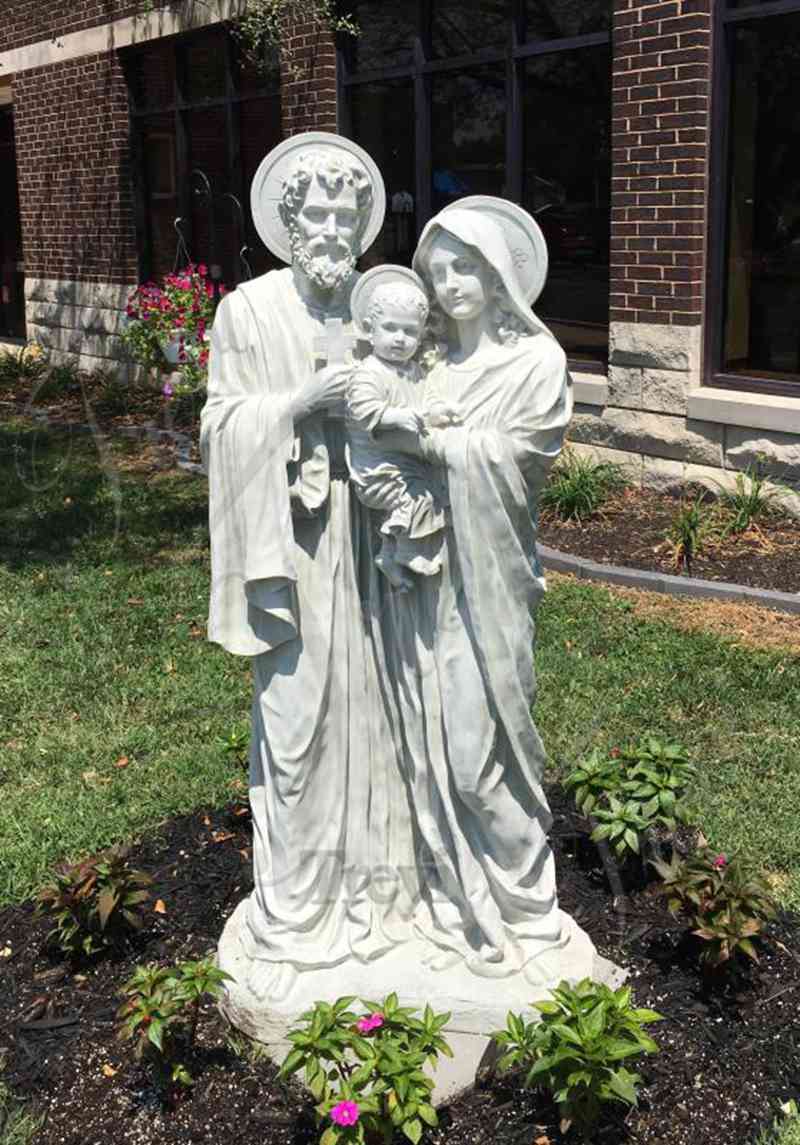 Hand-carved by Top Masters:
As a professional marble sculpture factory, we have been committed to providing high-quality religious sculptures to our customers for more than 40 years. During this time, we have accumulated thousands of marble religious sculpture designs. On the one hand, we could offer you a variety of Jesus sculpture designs to suit your needs. On the other hand, each religious figure sculpture is hand-carved by top masters, whose techniques are inherited from the excellent predecessors. Therefore, the details of the Jesus sculpture are very vivid and lifelike.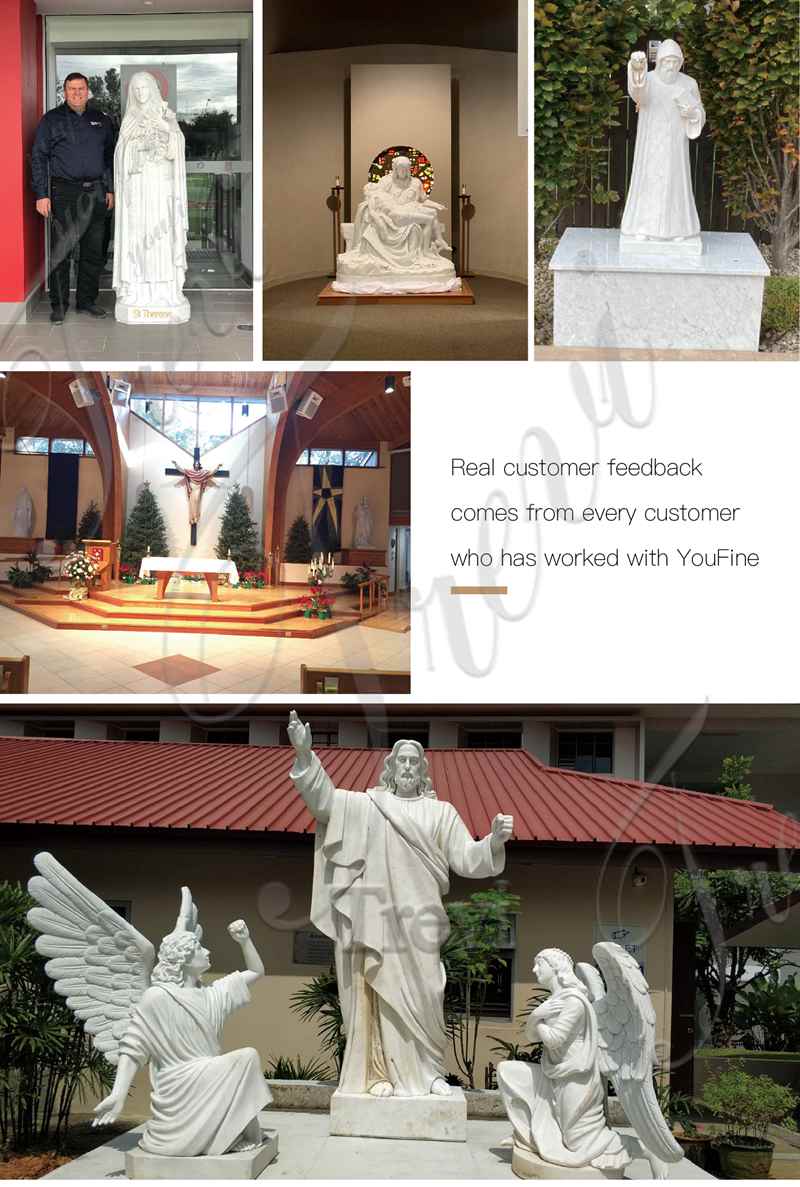 Moreover, the surface of the Jesus sculpture has a natural marble line, which is very unique. There is no doubt that Trevi's marble sculpture must be your best choice. Do you want to get this Holy Family sculpture? If your answer is yes, please contact us immediately.