Madonna and Child Statue for Sale Details:
Trevi's beautiful Madonna and Child statue for sale would surprise us. This marble Madonna sculpture is carved from high-quality marble. Especially the expressions of the Virgin and Jesus are so realistic and vivid. Our Lady tenderly embraces the childhood, Jesus. Also, the face of Jesus and the face of the Virgin are placed together in a happy scene. Especially the Virgin's dress is so realistic and beautiful, our artist sculpted the folds of the skirt very elegantly. This Virgin and Jesus sculpture is a masterpiece you should not miss.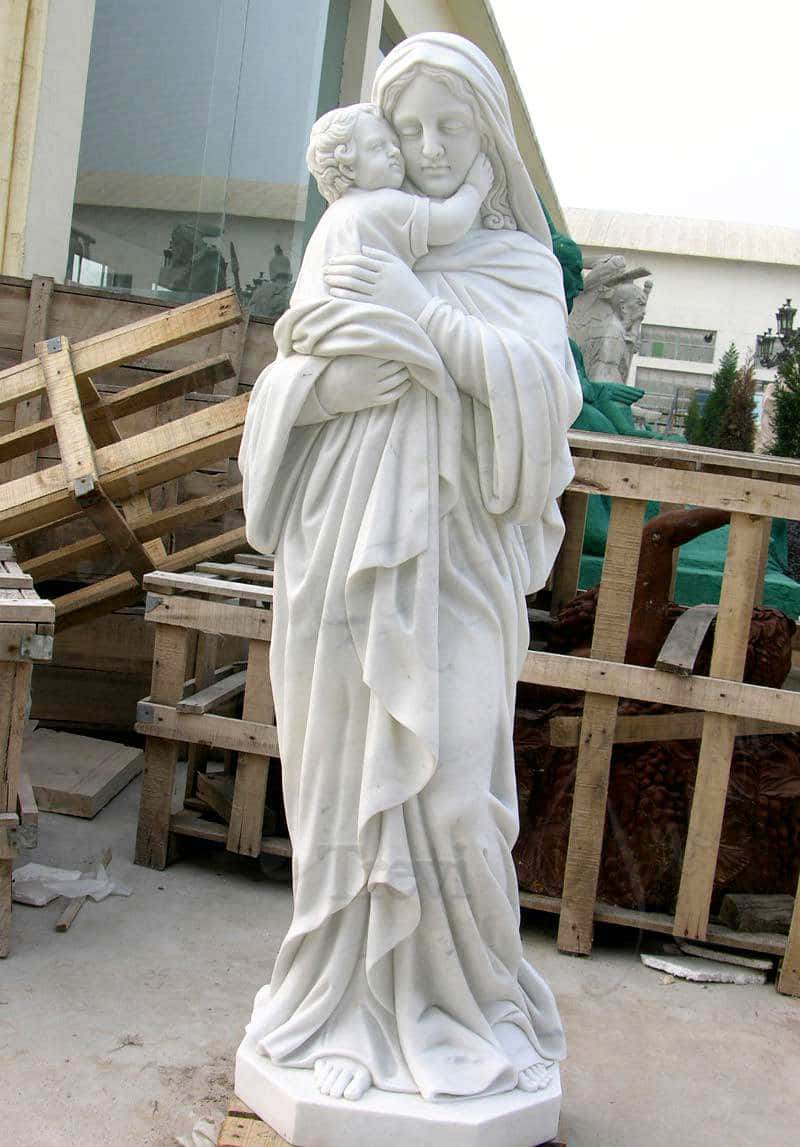 Provide Customized Services:
Our elegant Madonna sculptures could be customized according to customer requirements. Of course, the Trevi Madonna and Child statue are well designed in terms of size, color, and posture. Because our sculptor has quite a lot of experience. And we have carved various Madonna sculptures for different clients from all over the world. There is no doubt that our sculptures are exported all over the world, especially won the favor of Americould and European customers. What's more, our Catholic figure sculptures and services are widely recognized and praised.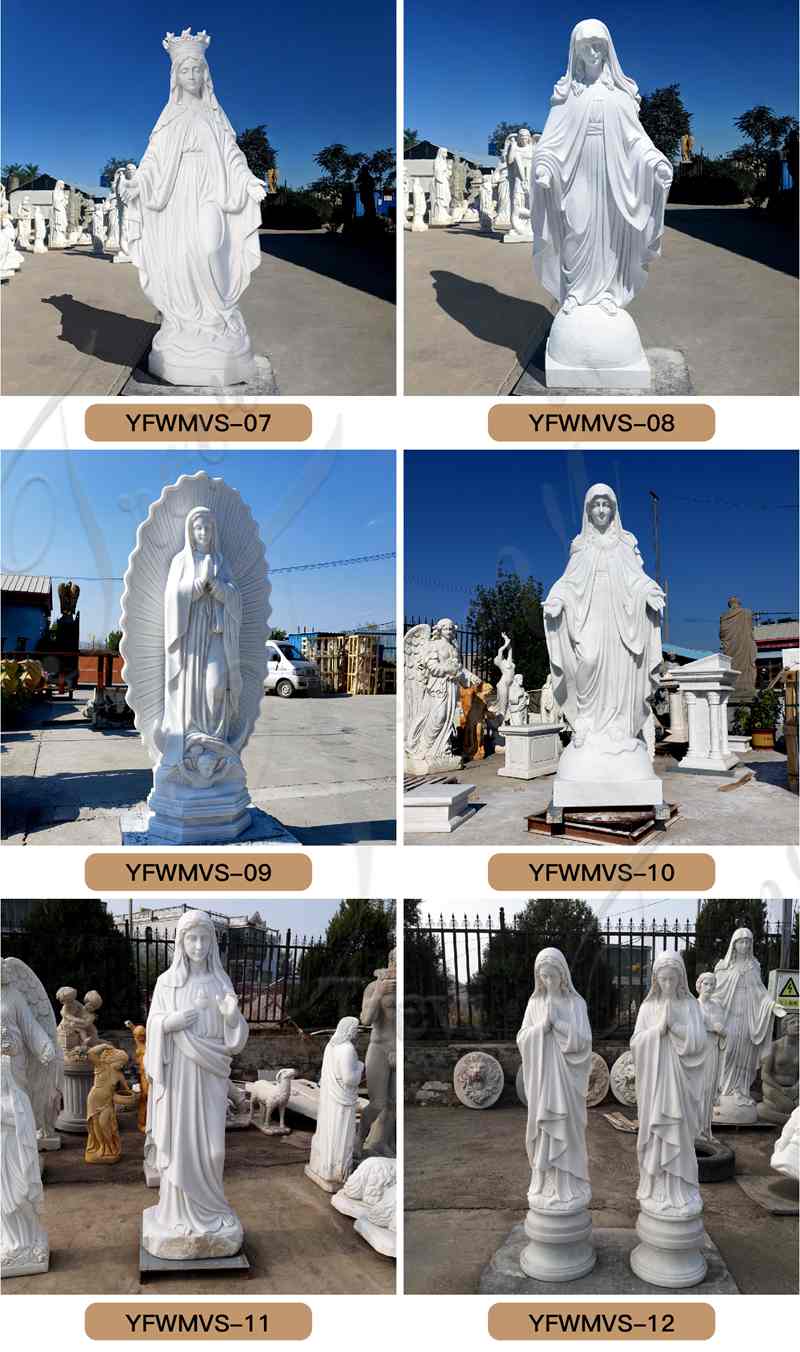 Customer Feedback and Praise:
The client told us that every time he and his friends and family sat in the garden to rest in the company of the Madonna marble statue. They feel very calm and comfortable. And they always forget about tedious things and fast-paced lifestyles. Of course, our beautiful marble statue of Madonna is so real. This loving image would bring peace and peace of mind to the family.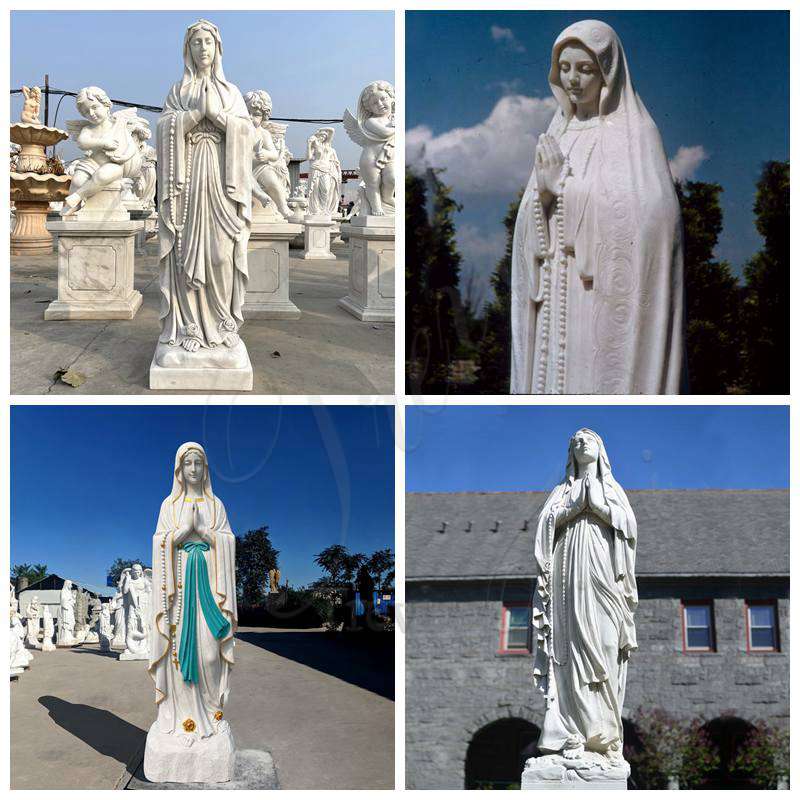 Different Decorative Positions:
This decorative Catholic Church Madonna statue could be placed not only outdoors but also indoors. Of course, our clients sometimes place her outside the bed or living room for more display. In addition, we serve many churches. Of course, we could design for you a statue of the Virgin, a statue of a saint, or Jesus.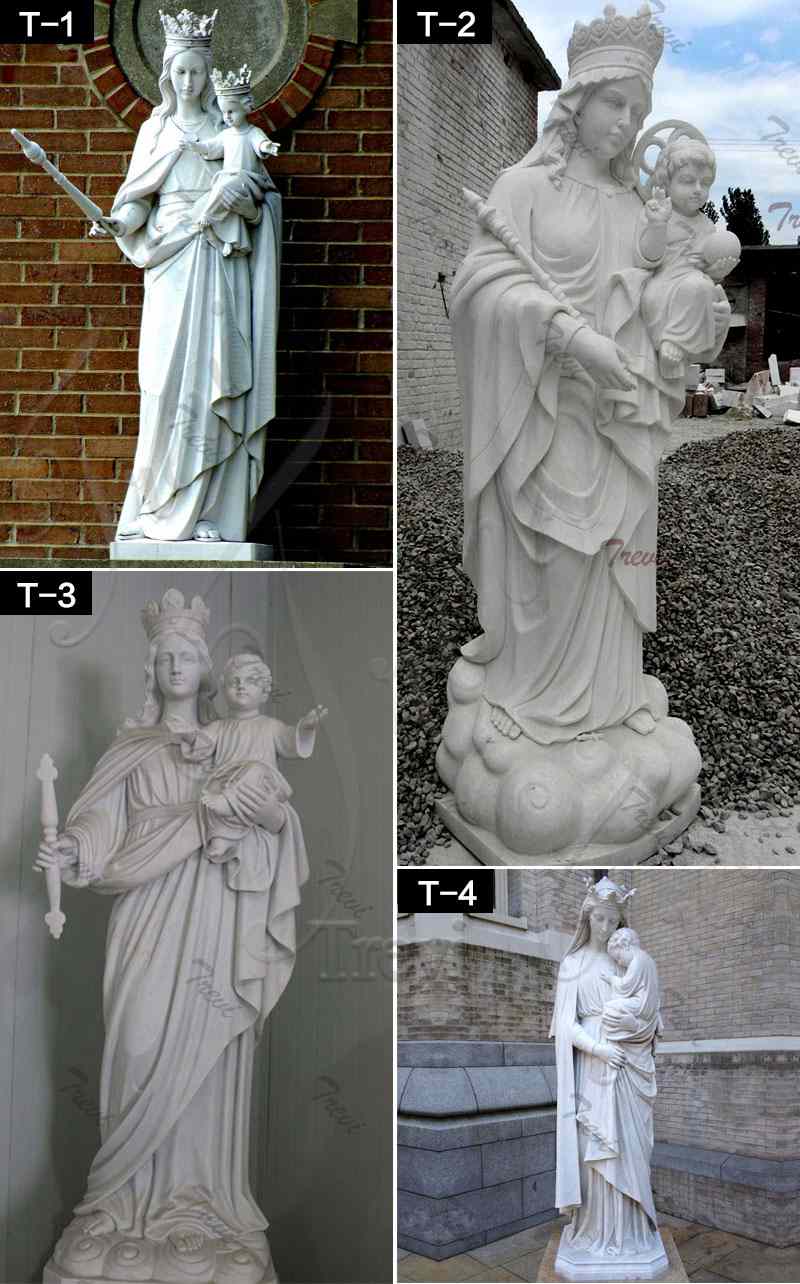 Also, Trevi would provide you with an altar and pulpit. If you like this sculpture, please contact us immediately. Trevi would provide you with a catalog of catholic figurine designs.