Marble Lion Statue Detail:
The material is high-quality red marble. The depth of the marble lion statue is about 180cm, and the height of the lion is about 130cm. The depth of the base is about 200cm, the height of the base is about 70cm, and the width of the base is about 65cm. You could see our exquisite carving details and vivid expression from this photo. They are very powerful, muscular, and ferocious. The lion sculpture is a symbol of power and strength, so whether you put it in a house, garden, or square, it would be a very attractive spot.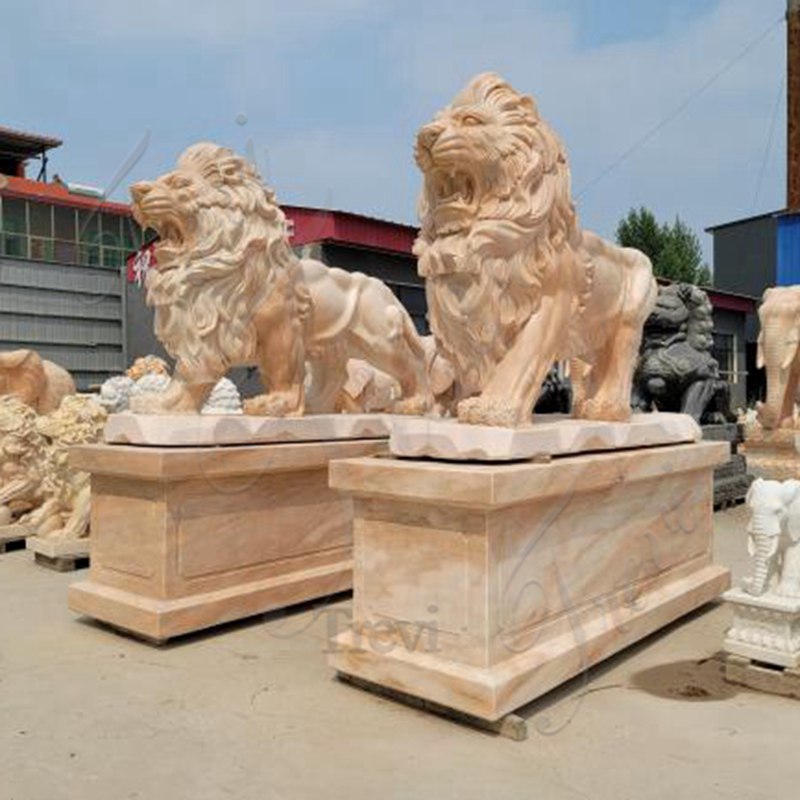 More Lion Category:
We normally do ball lions, walking lions, standing lions, and sleeping lions. What's more, we also have many classical special designs, such as flying lions, sphinx and so on. Every kind of lion suits different scenes, for example, most walking and standing lions are installed in the front of the house. Because most designs for walking and standing lions are very ferocious and muscular, it means that the lions could protect the house and the people in this house. And most sleeping lions are for garden decor. If you have other ideas about how to put them, every welcome to talk.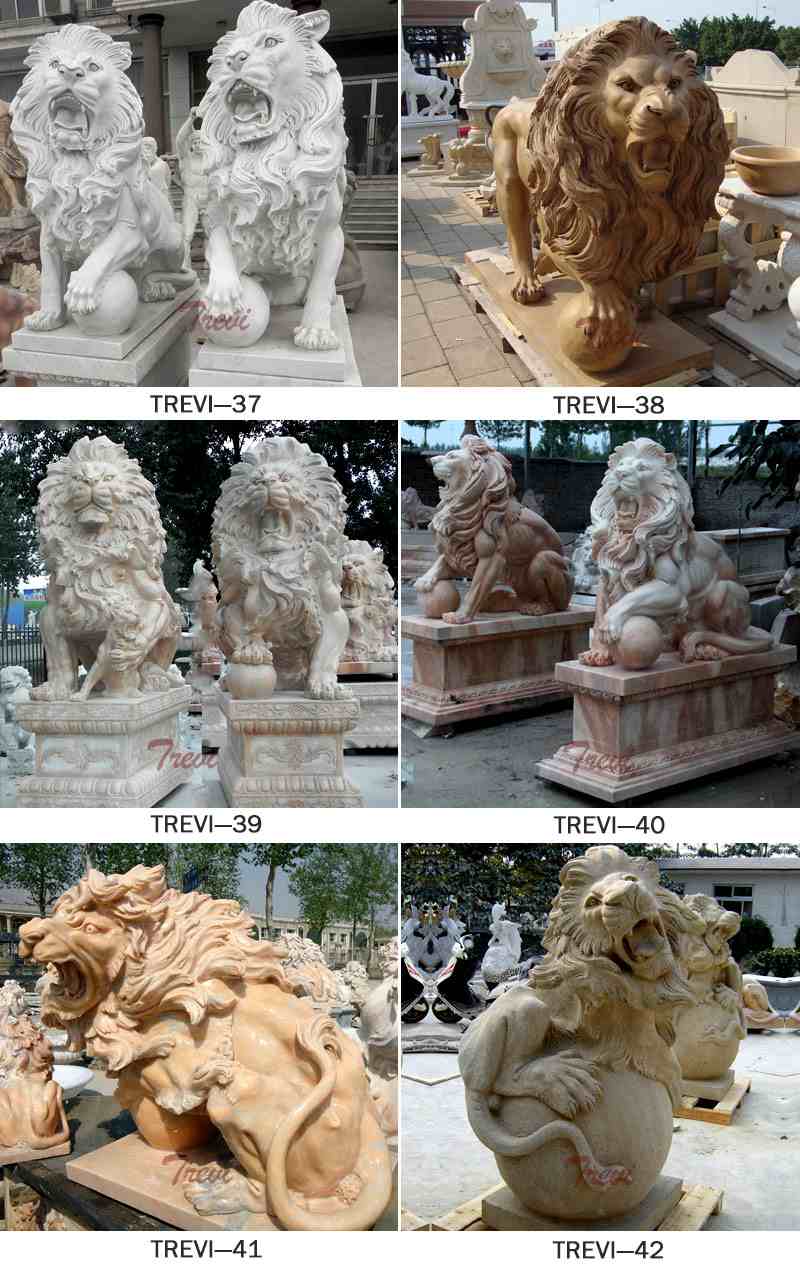 Special Process Experience:
Ordering foo dog statues from us would be a very special experience for you. Because most lion statues are freshly made. During the production process, I would send you some photos.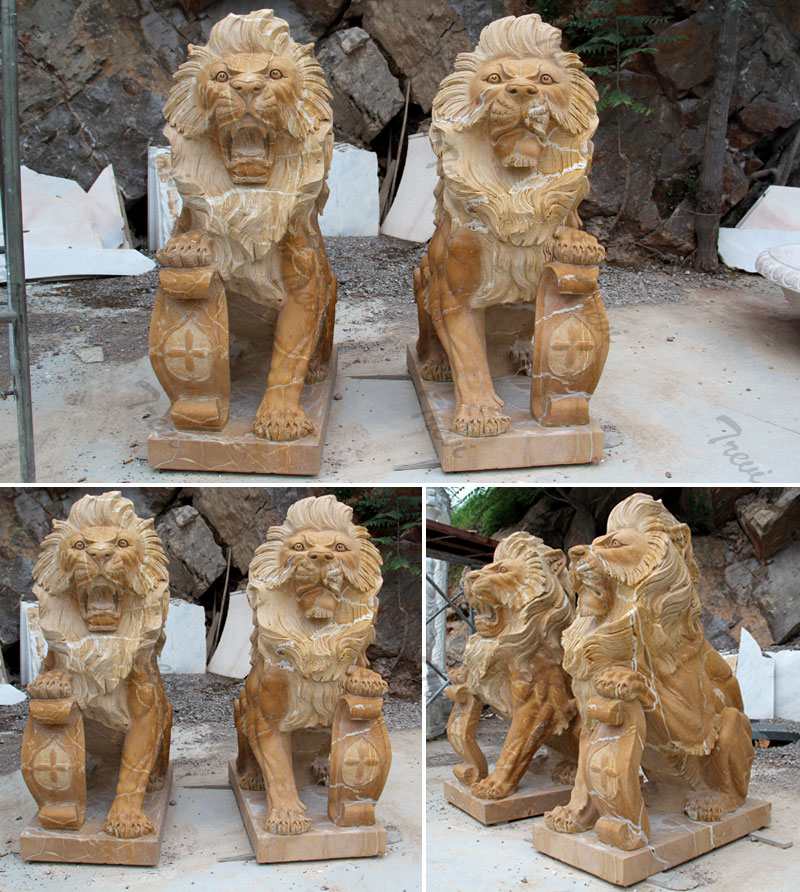 In this way, you would know the entire production process and craftsmanship, you would see how our masters carve the hair and face of lions. It would make you more impressed with the sculpture. But if you are urgent to receive the statue, we also have many beautiful stocks in our warehouse.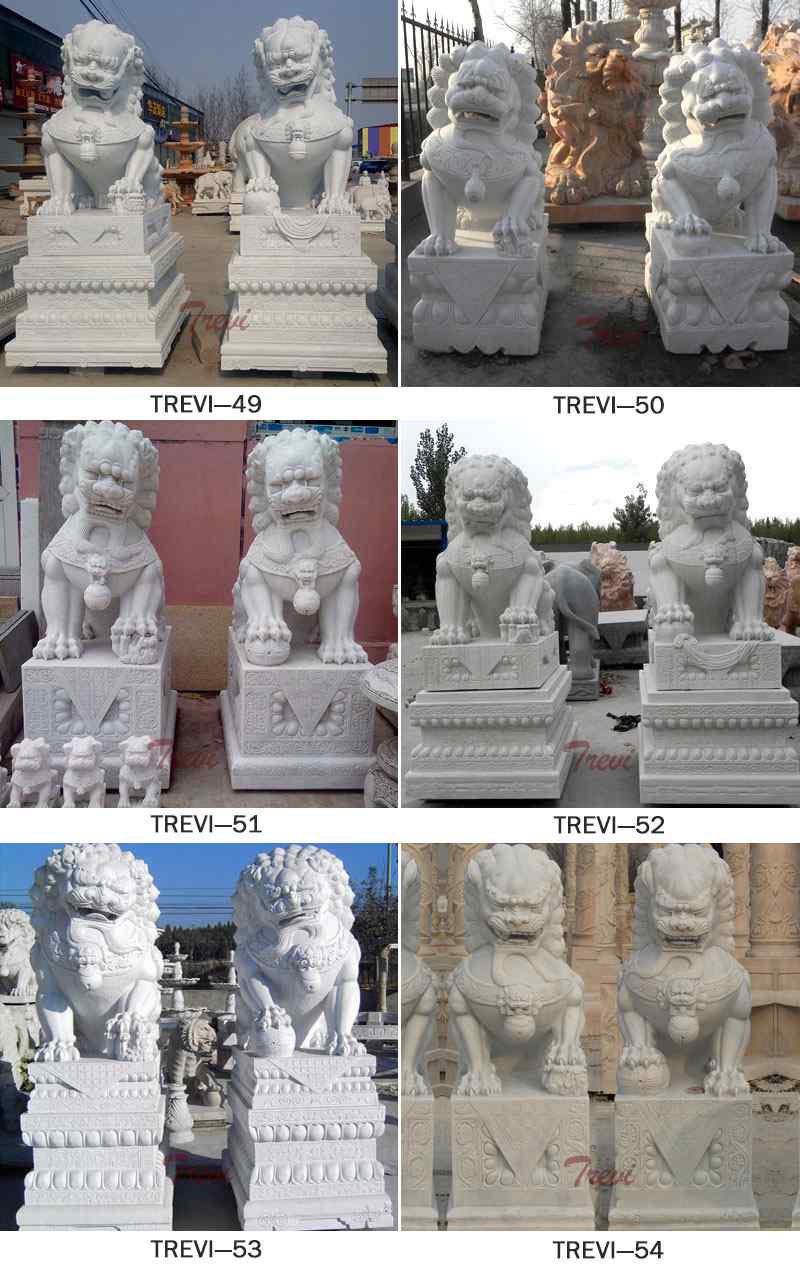 We could select some based on your requirements for your choice, and then ship it quickly, may after three days.