Introducing Garden Foo Dog:
The overall shape of these marble garden foo dogs is very magnificent. Especially their expressions gave me a sense of majesty. Especially their lion head shapes give us a mysterious feeling. There is a hydrangea at the foot of the male lion, which means he is the ruler of the family. There is a lion cub at the foot of the lioness, which means that he is the continuation of the family life. Therefore, placing two corresponding lion sculptures at the door of the house represents a good blessing. In addition, people also want to make the two lion sculptures to protect their homes like warriors.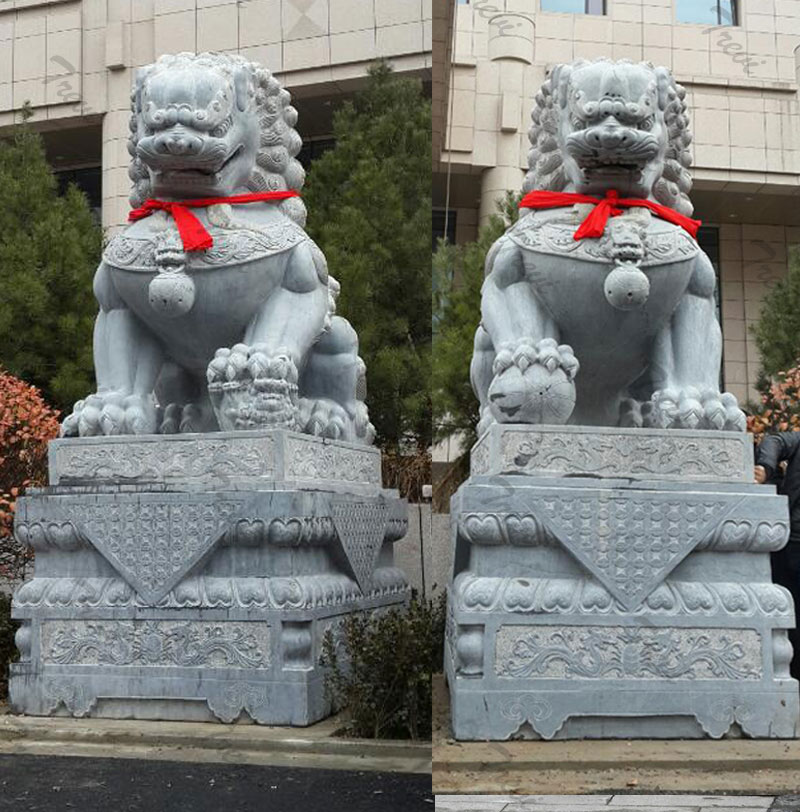 Different Good Meanings:
Lucky Lion is a very auspicious word in Chinese. It seems that some people think that these guardian dogs are similar to lions. Also, many people started calling them dogs instead of lions. Also, these amazing animal sculptures are really popular.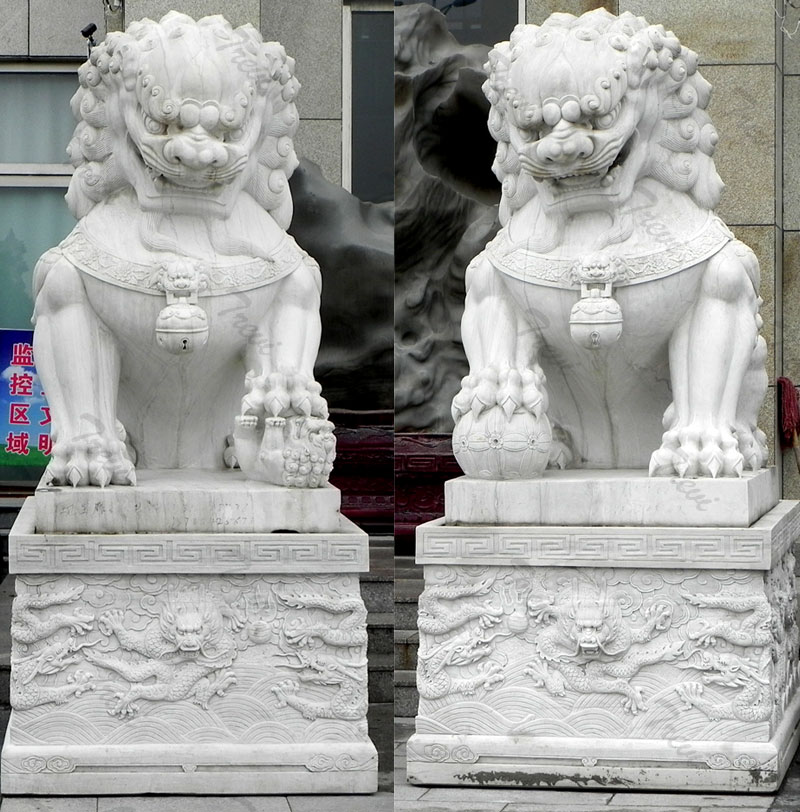 China's guardian lion, the foo dog, is designed to attract and attract customers. Generally, there are lions in front of many large stores. Also, China's guardian lion is a symbol of power and protection. Moreover, these lucky lion sculptures could be found in all the countries where the Chinese settled. Moreover, the lion sculpture is a very sacred existence in people's minds.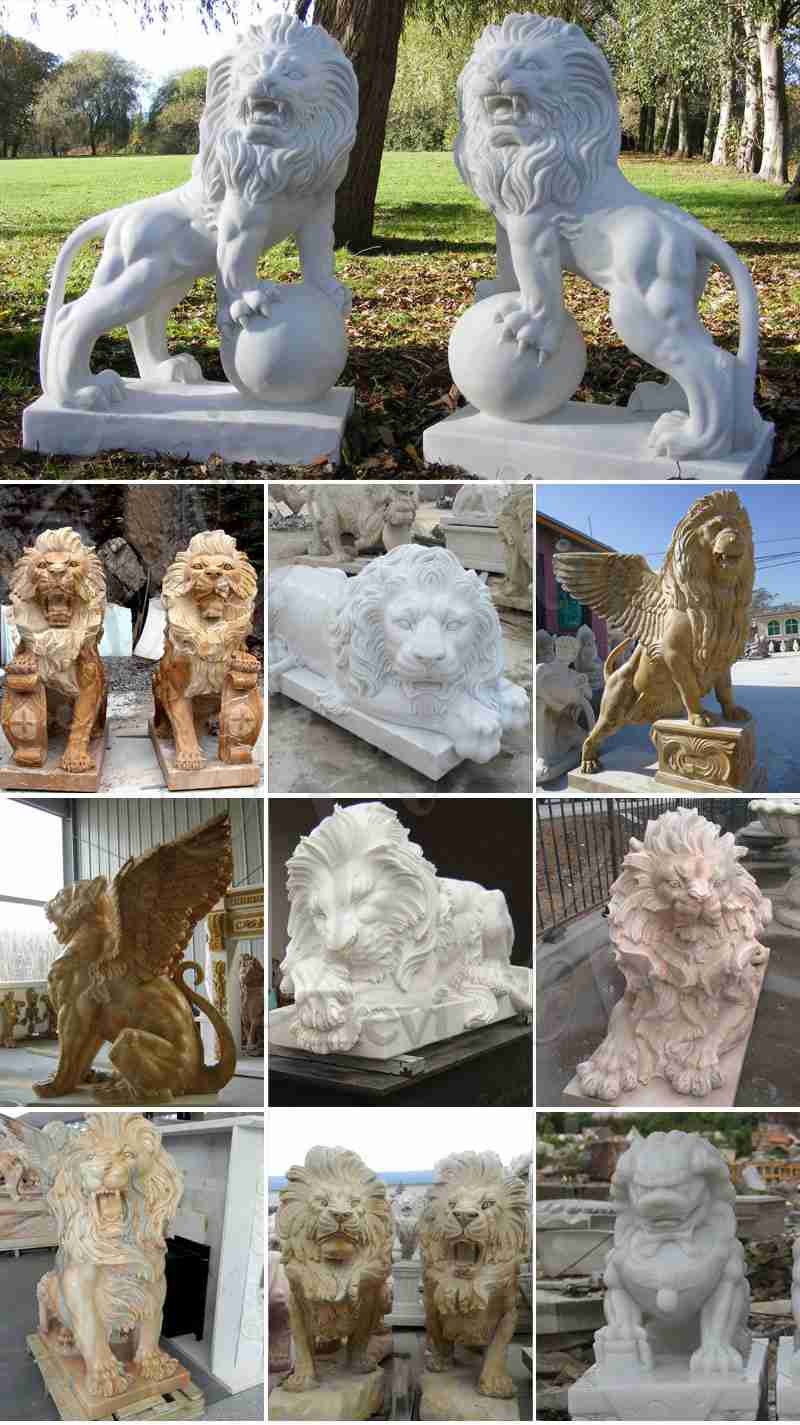 Different Places Have Different Shapes:
If you've been to a Japanese shrine, chances are you'll see a dog-like lion at the entrance. If you've been to Okinawa, you could see guard poodles almost everywhere. In fact, you could see some of these changes in East Asian countries like China, Korea, Myanmar, Tibet, and even Western Chinese restaurants. They are called lions, dogs, poodles, or rich dogs in English.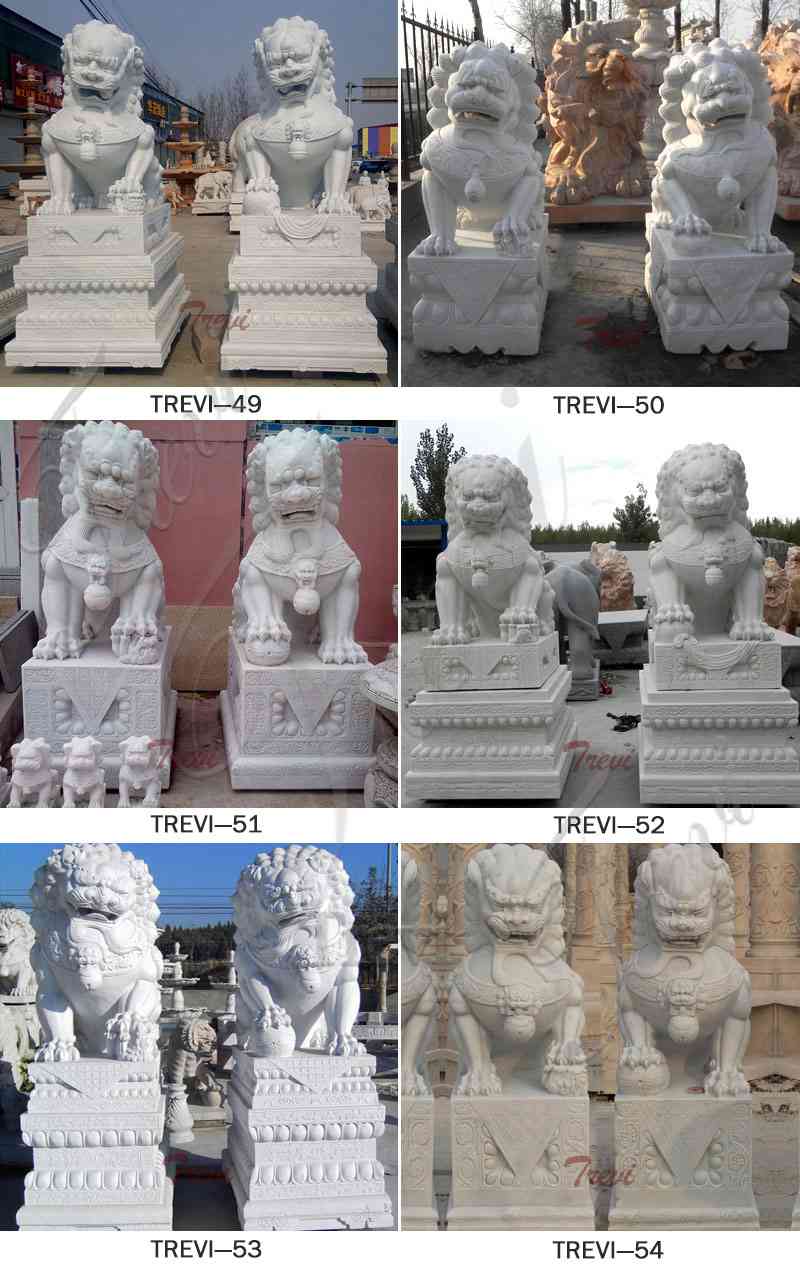 Trevi artists have superb sculpting skills. Our artists could carve you a very realistic lion sculpture. Of course, at Trevi China, the guardian lion dogs are sold in a variety of sizes. I could meet everyone's needs. If you want a steady stream of prosperity and wealth to enter your home, please contact us immediately.