Details Of The Lion Sculpture:
These stone lions in front of house are very beautiful. Trevi's lion sculpture is carved from natural white marble. Of course, we have different colors like beige, black, brown, etc. We would buy the material from the mine so we could get a very good price. Every month, we have professional workers select materials from the mine to ensure good prices. Also, natural marble material is the best choice for lion sculptures. If you have requirements for the color of marble, please let us know and we would try our best to meet your requirements. Our artists are sure to carve the perfect lion sculpture for you. Natural marble is a stable and beautiful material. Therefore, the service life of our marble lions is longer. These lion sculptures are life-size and we could also support customization.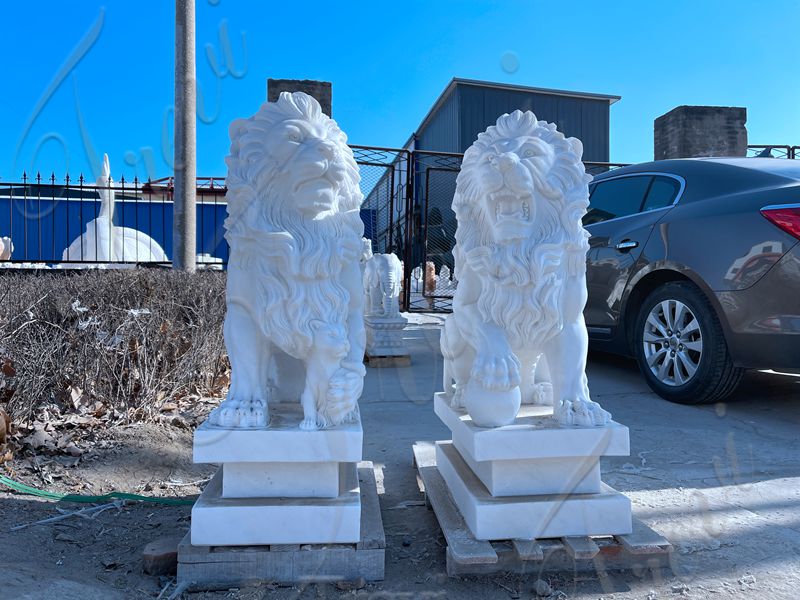 The Artist Sculpts Very Realistically:
You could see the lion's hair and muscles are deep. So when you stand next to a lion, their eyes and its spirit come alive. Of course, you could also see that the hair is deeply sculpted. Their hair is flowing as if it were real. The most interesting thing is that there is a hydrangea at the foot of the male lion. There is a lion cub at the feet of the female lion. The expressions of these little lions are also so mighty and realistic. Trevi believes that our animal statues would surely touch your heart.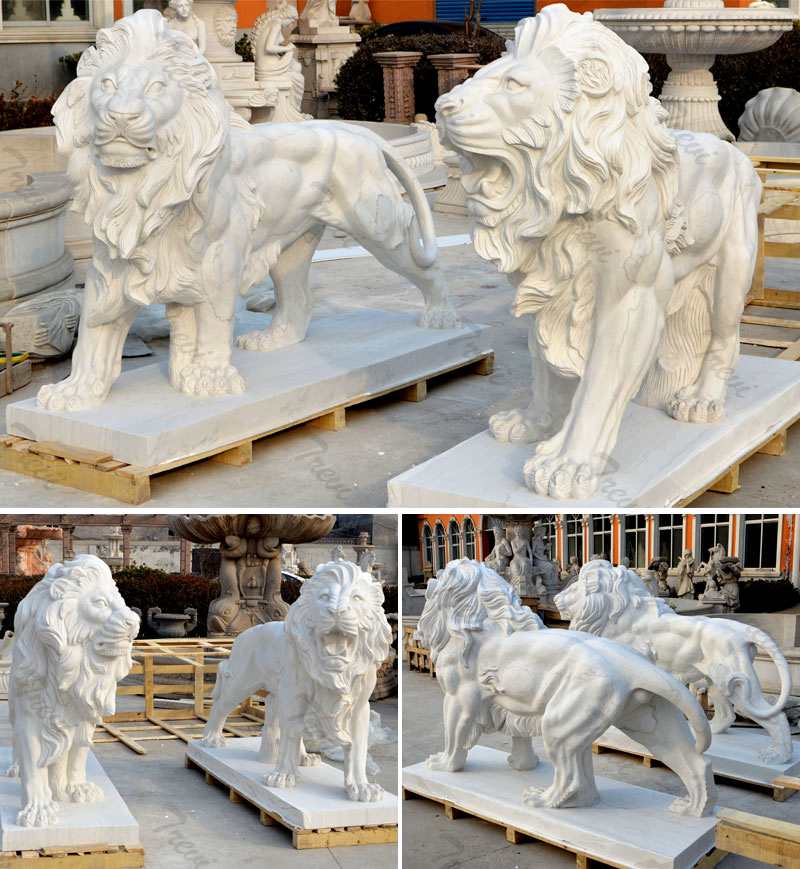 We Could also Support Customization:
We could also support text engraving, you could send your favorite design. Well, we engrave them according to your requirements. We had a client send in a design he liked. We make lions based on pictures. When we were done, he was happy and told us that was how he wanted to feel.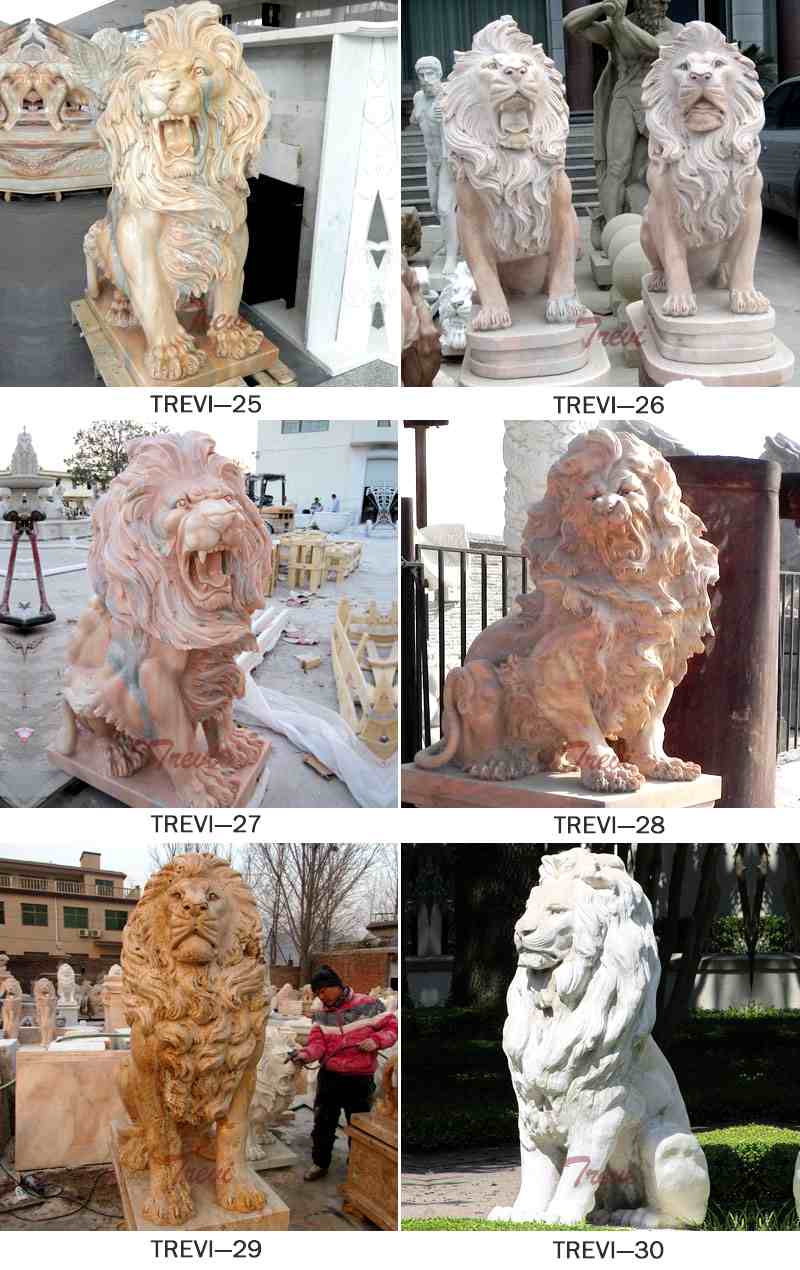 Our marble lion sculptures are handcrafted by our artists who need to tap and polish the sculpture bit by bit by hand. Because it is purely handmade, every detail of the product is handled very well. Of course, this whole process is long and difficult. This way you could end up with a great product after going through these complicated processes.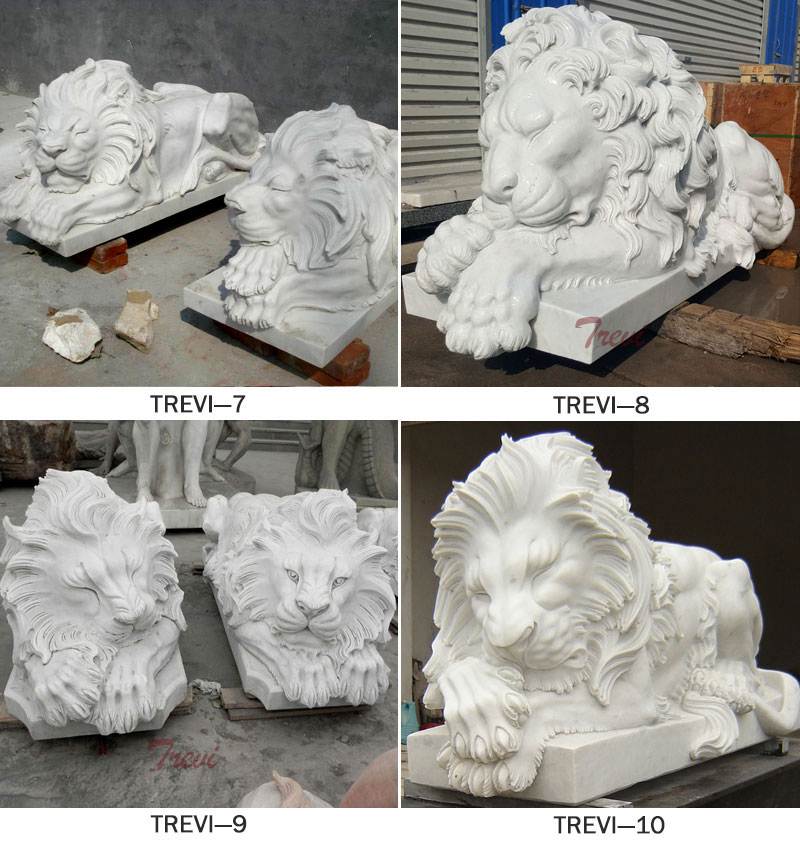 So choose Trevi, we would provide you with the best quality marble lion sculpture and the best service. Please feel free to contact Trevi if you have any needs. Trevi would sculpt an exquisite lion sculpture for you.