White Marble Chinese Foo Dog Statues Detail:
Very cute and serious pair of white marble Chinese foo dog statues, our marble masters carved from high quality natural pure white marble material. All the details are so amazing, it is a great choice to place at the entrance of any outdoor public place.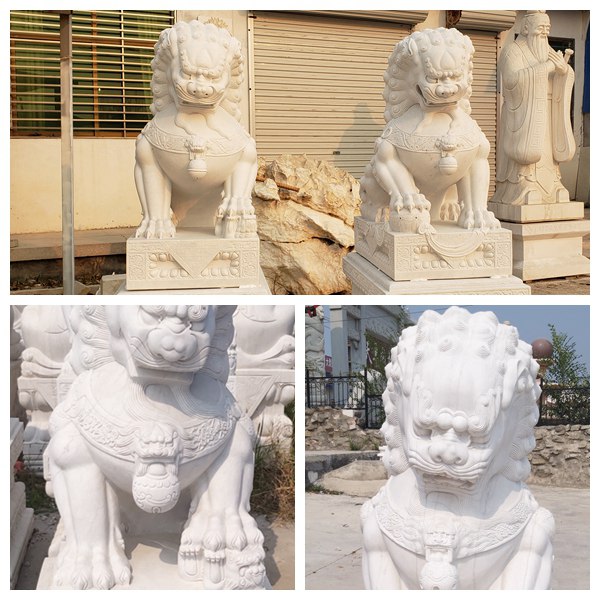 The pair of marble Chinese foo dog statues are about 1.7 meters in height and have a pair of exquisite marble bases. These details are hand carved by our experienced marble masters. You could see from our pictures that the marble base is also carved with exquisite patterns to match this pair of exquisite lion sculptures.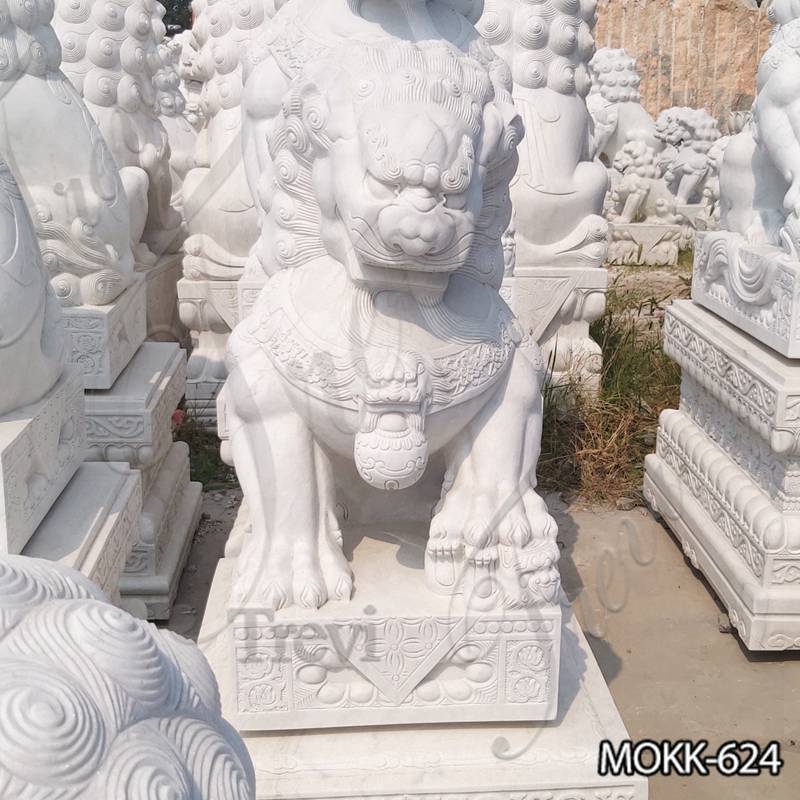 The Characteristics of Chinese Foo Dog:
Chinese foo dog have obvious characteristics, so you could easily distinguish their gender by appearance. There is a female lion with a cub under the paw, and a male lion with a ball under the paw. In addition, there are ways to place male and female Chinese lions. Generally, a male lion is placed on the left side of the doorway, and a female lion is placed on the right side of the doorway.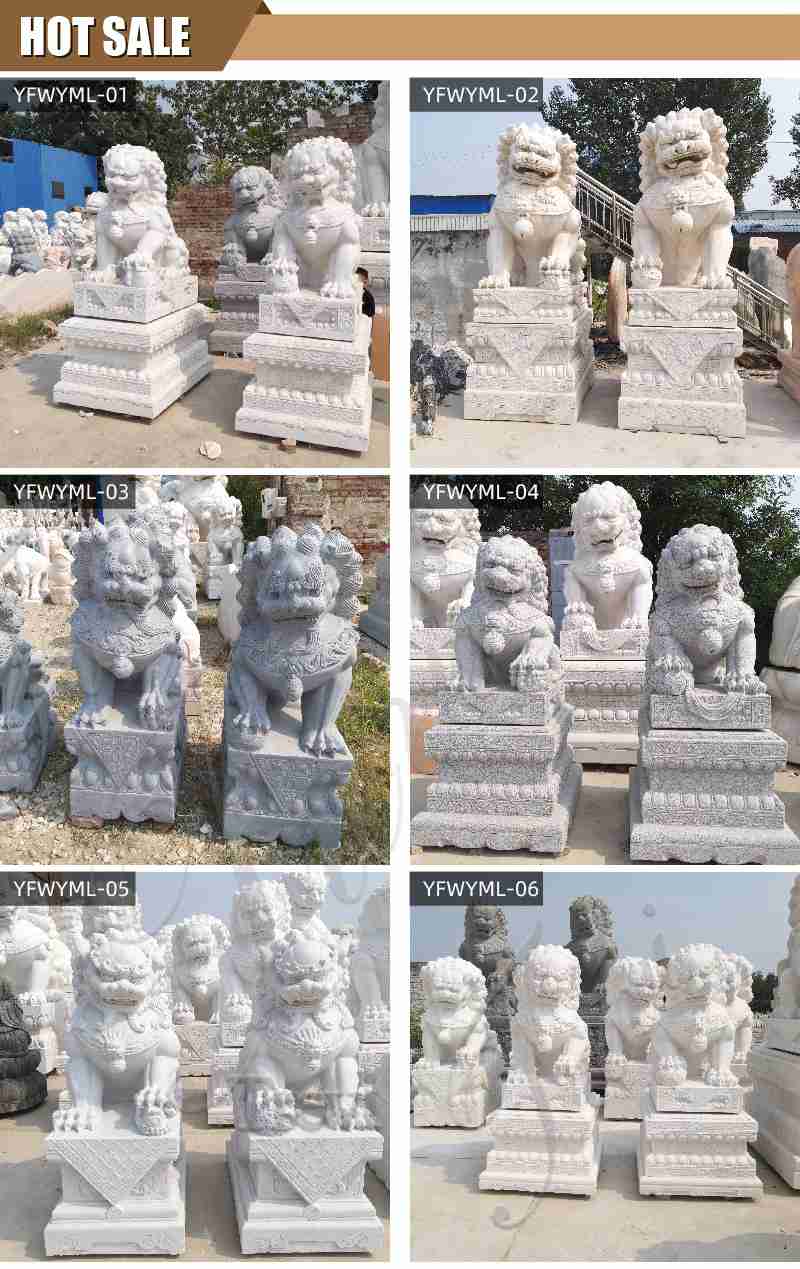 What Size Chinese Foo Dog Statues Could We Make?
Our beautiful Chinese lion marble statues could be made different sizes according to customer needs. Chinese foo dog statue usually have a height of 100cm-150cm with a marble base. Of course, if you need other larger sizes, we could also make them for you. At the same time, we have models of different styles of foo dog statues, and there are a variety of styles to choose from, ensuring that all the carving details are perfect.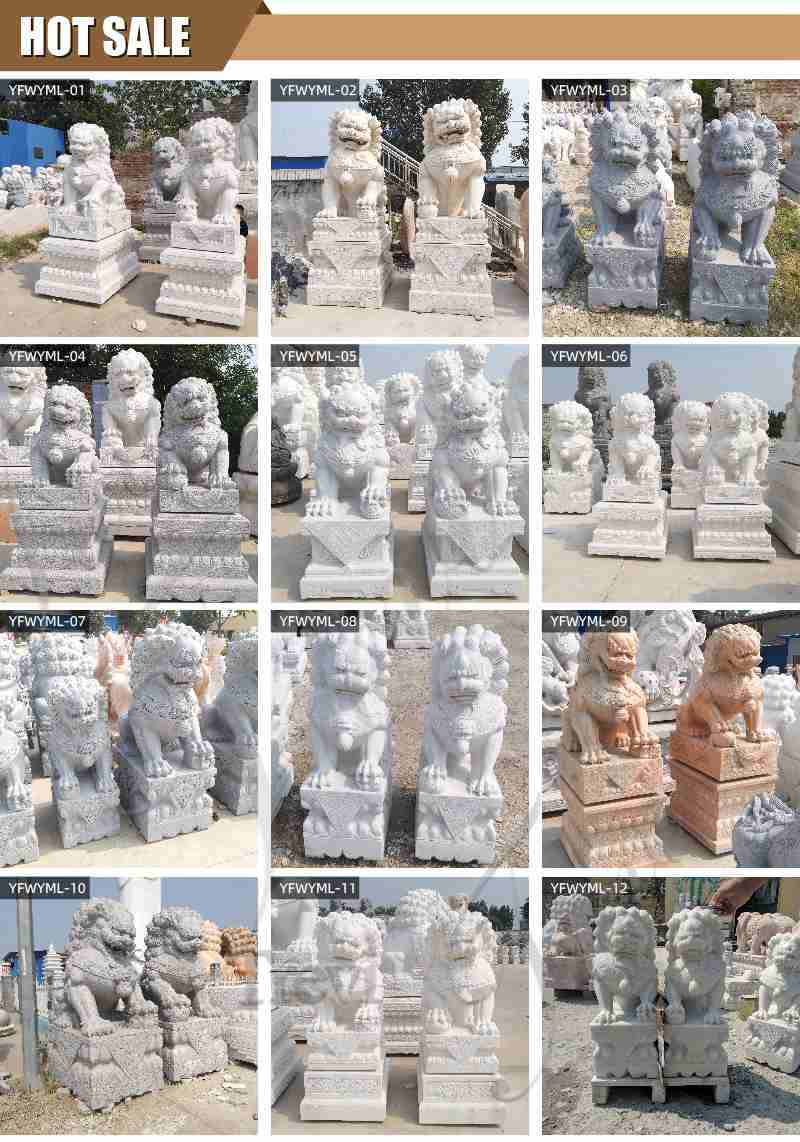 With amazing carving details and perfect quality, our marble Chinese foo dog statues would surely satisfy you. So please feel free to consult our staff to get the latest price, and we would provide you with some discounts.