Details of the Gargoyle Sculpture:
We could see that this gargoyle sculpture is so cute and interesting for sale. The Trevi gargoyle sculpture is carved from natural granite. It is clear that there are special natural colors and spots on the surface of the gargoyle sculpture. These are very much in line with what one would imagine a gargoyle to look like. Especially the look and body carving of the gargoyle sculpture are so real.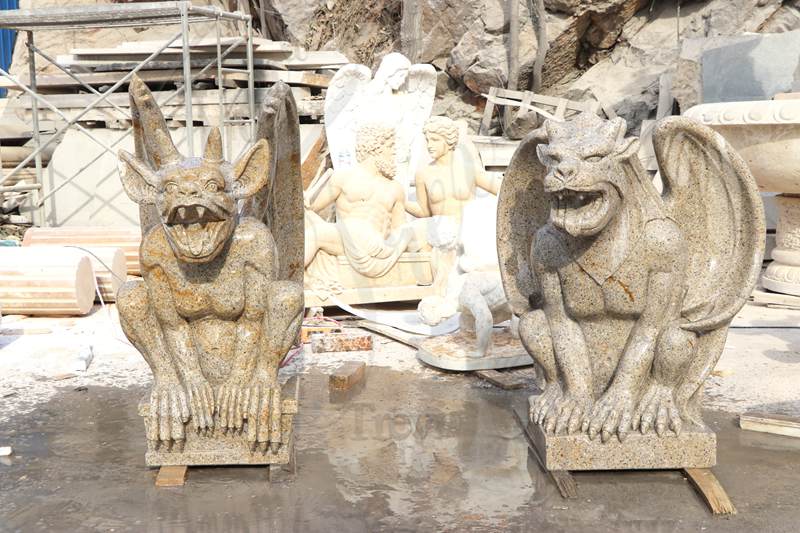 If you want a gargoyle sculpture to protect your home and roof. Then Trevi could meet your needs for different materials and different shapes. The outdoor stone garden gargoyles statue is a beautiful piece of outdoor decorative garden art. This large, handsome hand-carved stone gargoyle statue is well made and very detailed. Obviously, the gargoyle is a great stone ornament for an outdoor location.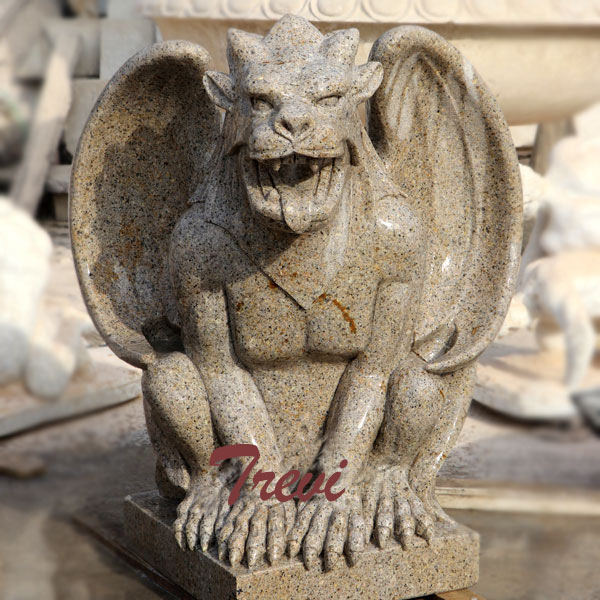 Experienced Sculptor:
Trevi has experienced marble sculptors. Moreover, they learned the carving skills of marble sculpture in childhood. We all know that the appearance of gargoyle sculptures is varied. Well, our art has taken a deep dive into this sculpture, so you'll end up with an exquisite collection of gargoyle sculptures. Also, our artists employ deep carving techniques. There is no doubt that the shape of these gargoyle sculptures would be lifelike, just like real life.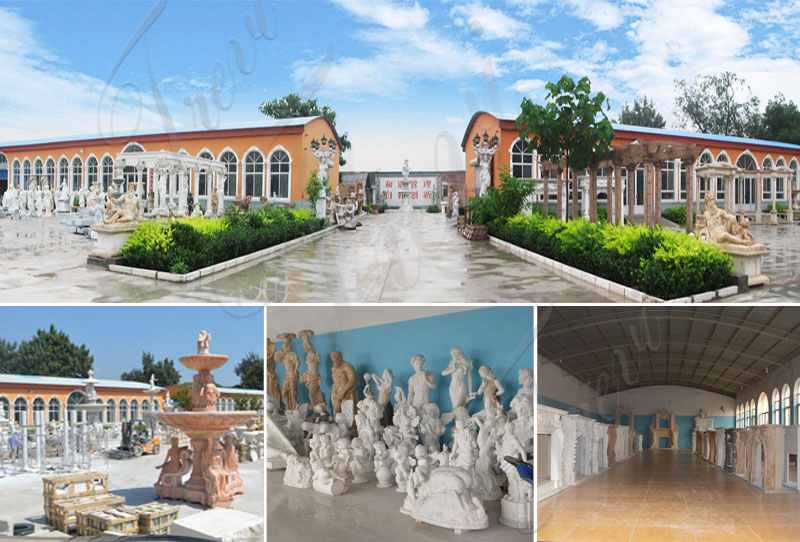 The Elaborate Clay Model:
Trevi has been engaged in garden gargoyles sculpture for 39 years. Our artists have extensive experience. They have been sculpting outdoor gargoyle statues into life-size clay models for over 20 years. Through decades of practice, our artists could bring large outdoor gargoyle statues to life for sale. In particular, we have carved different types of large garden gargoyles for numerous clients. So whatever stone gargoyles sculpture you want, our artists have you covered. Also, if you choose our existing clay models, then you would save on clay model fees. Please trust Trevi, we always provide customers with the most satisfactory service and the best quality garden gargoyle statue.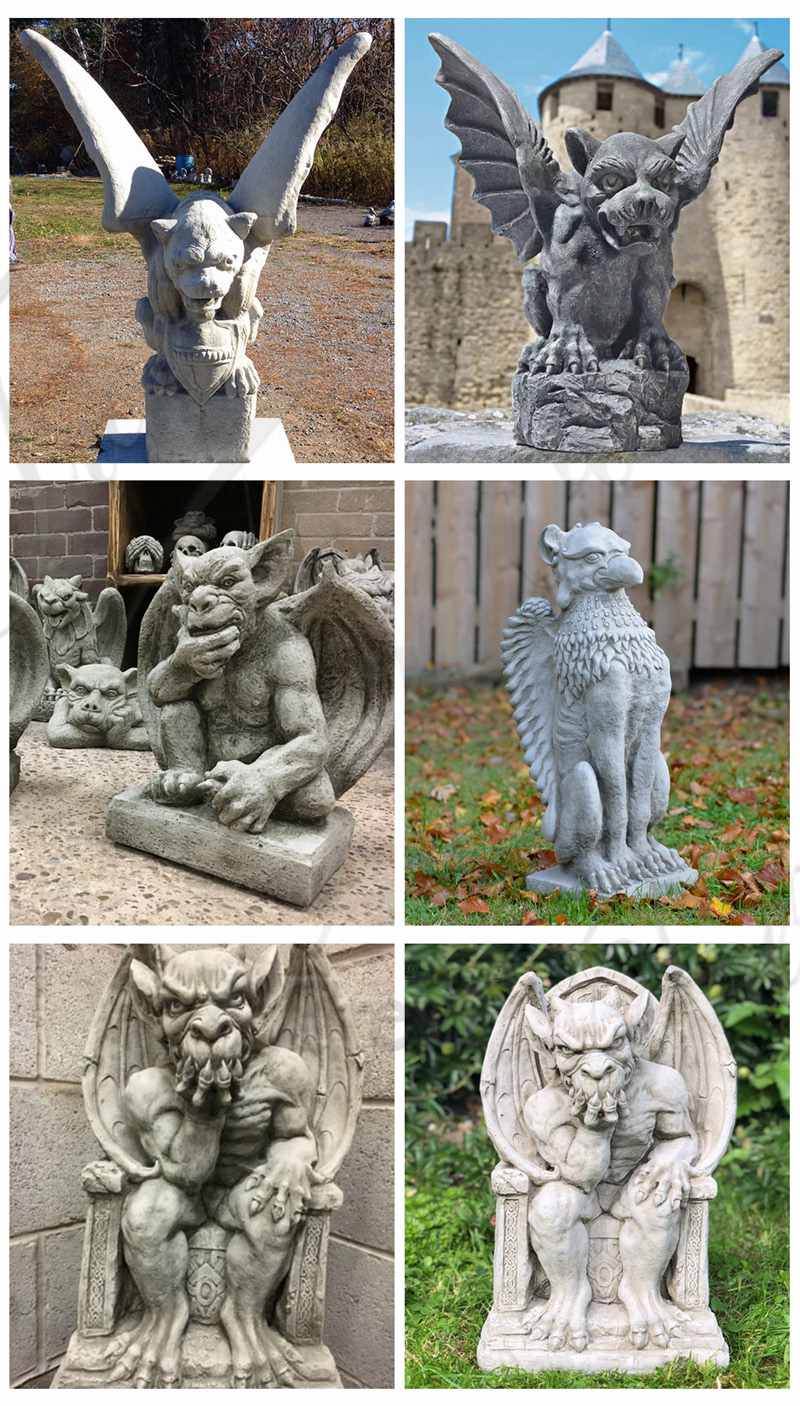 Gargoyle's Guardian Mission:
This outdoor stone garden gargoyles statue would attract people to stop every day to look at it. Gargoyle is a beast and he protects us from evil spirits you also can have fun with him snapping photos when the sky is changing.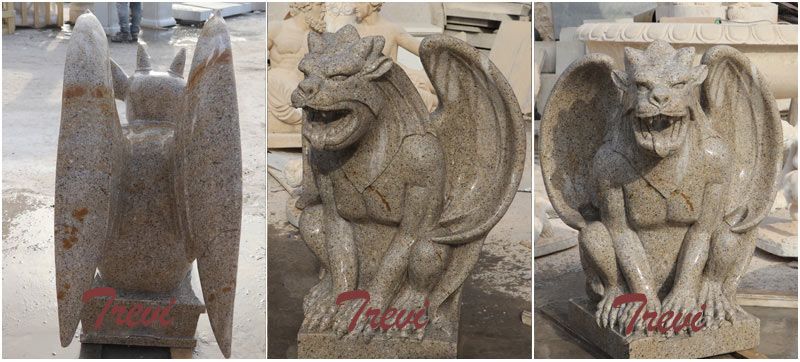 Fresh from gargoyles statues eerie nightly vigil atop Medieval Europe's most impressive architecture, our outdoor stone garden gargoyles animal statue is destined for a coveted spot in the homes and gardens of Gothic icon collectors worldwide. Our unparalleled outdoor stone garden gargoyles statue is carved in high-quality grey marble and new design to aptly capture his muscular, flexed haunches and menacing scowl.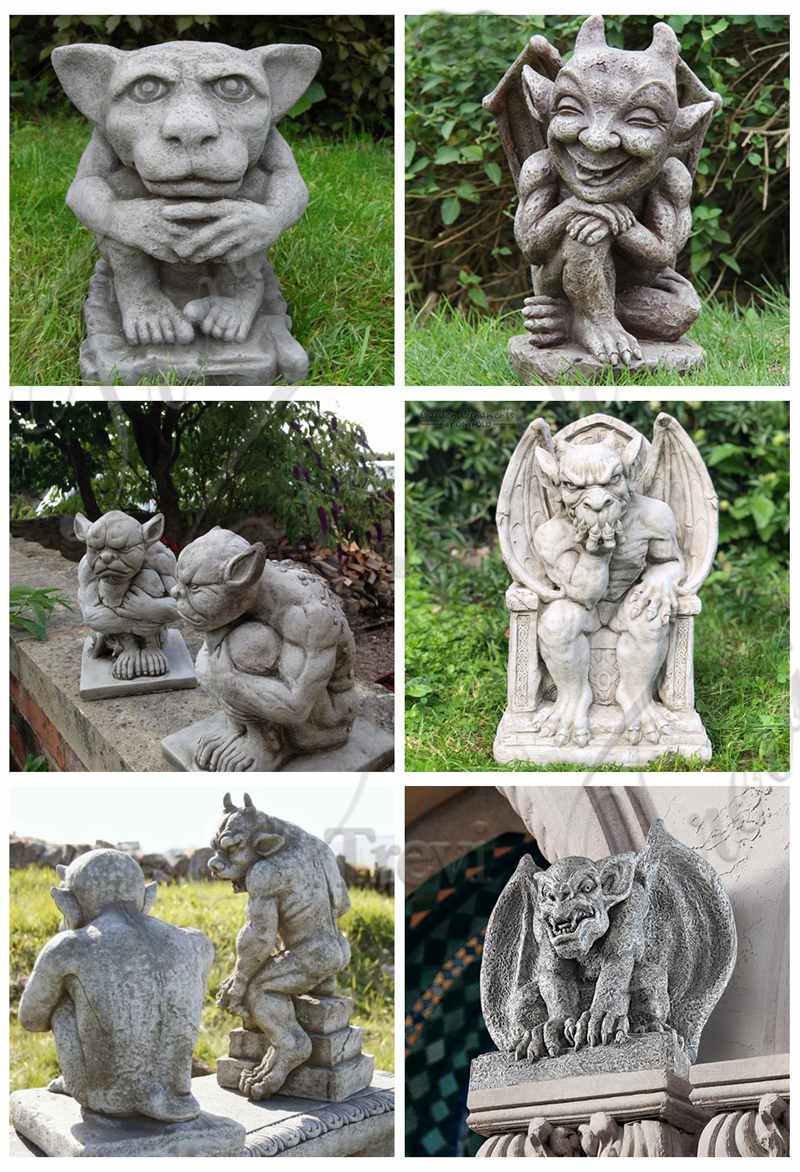 Trevi was very good at carving marble gargoyle sculptures. Please feel free to contact us for the latest quotation, and our sales consultants would provide you with the best deal.