Marble Standing Winged Lion Sculpture Detail:
The lion opened his mouth, leaking his sharp teeth, showing the fierce and mighty to the people who saw him. Our ferocious marble standing winged lion sculpture has a pair of exquisite wings, their tails tilted up, and they stand on a beautiful base. This is a pair of marble lion sculptures that are suitable to be placed in front of any doors, which could make our door look very domineering.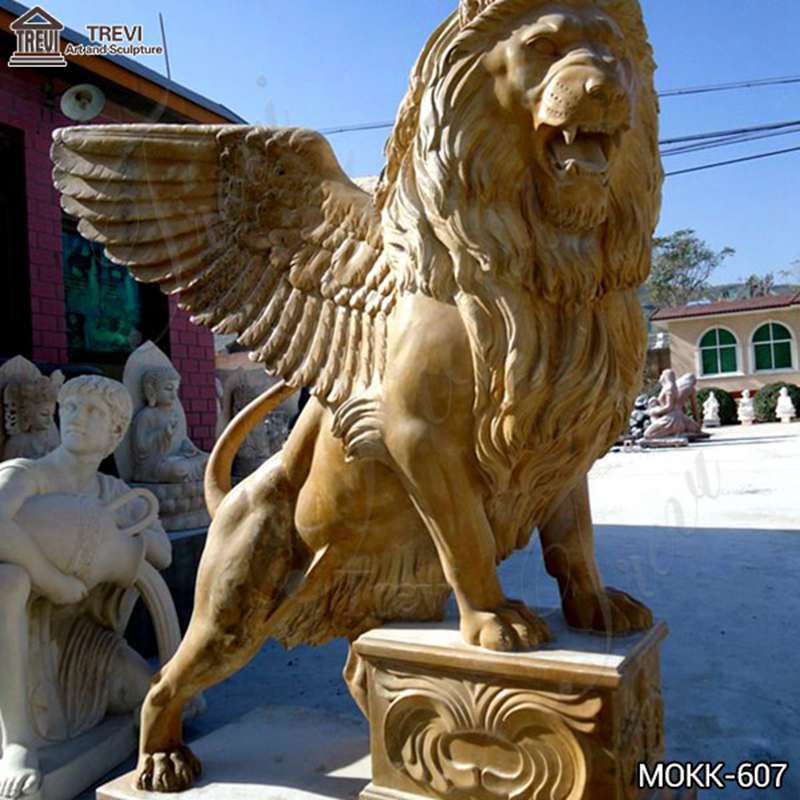 Our marble winged lion sculpture is 170 cm high, of course we could also make any size according to your requirements. Because we use the high-quality yellow marble materials to make the sculpture look very ancient and have the high quality. At the same time, we have experienced marble craftsmen who could ensure that the lions are carved very realistic.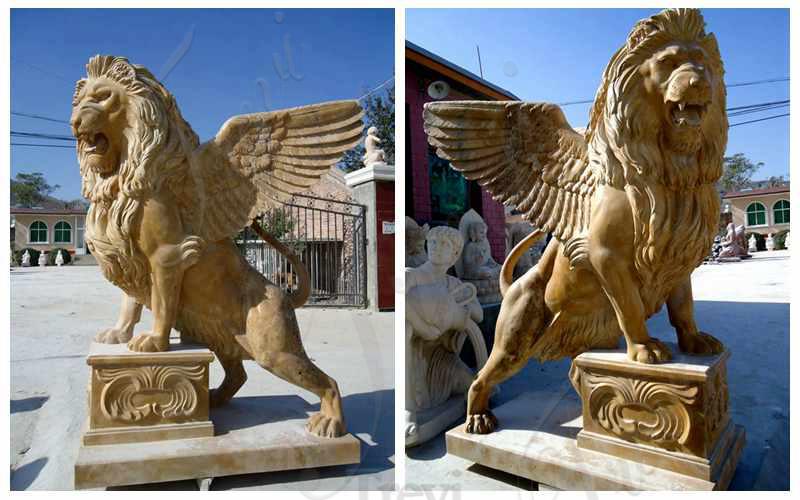 The Introduction of Winged Lion:
As a mythological creature, winged lion dates back to ancient times. This flying lion-like creature has origins in Heraldry, Christianity, Mesopotamian and Greek mythologies. As well as different winged lion design have different meanings in In Ancient & Medieval Civilizations.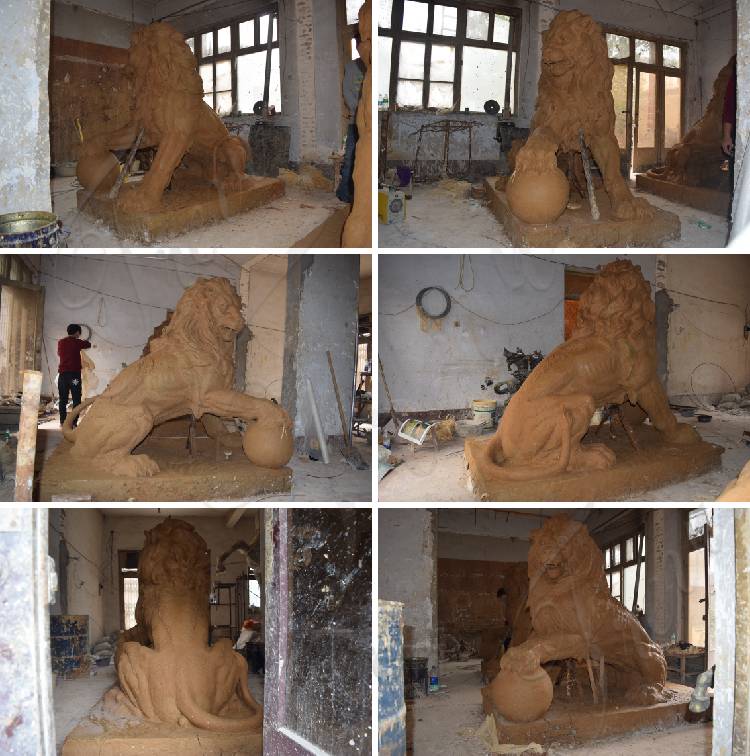 Why Choose Trevi Art Sculpture?
We have specialized in marble carving for more than 35 years, therefore our marble craftsmen have rich carving experience. Our truly innovative products have been carefully carved and engraved to present realistic images and paintings. Our products are synonymous with quality and continue to help us set benchmarks for excellence in the industry. The consistency of our quality standards has been greatly appreciated and respected by our regular customers.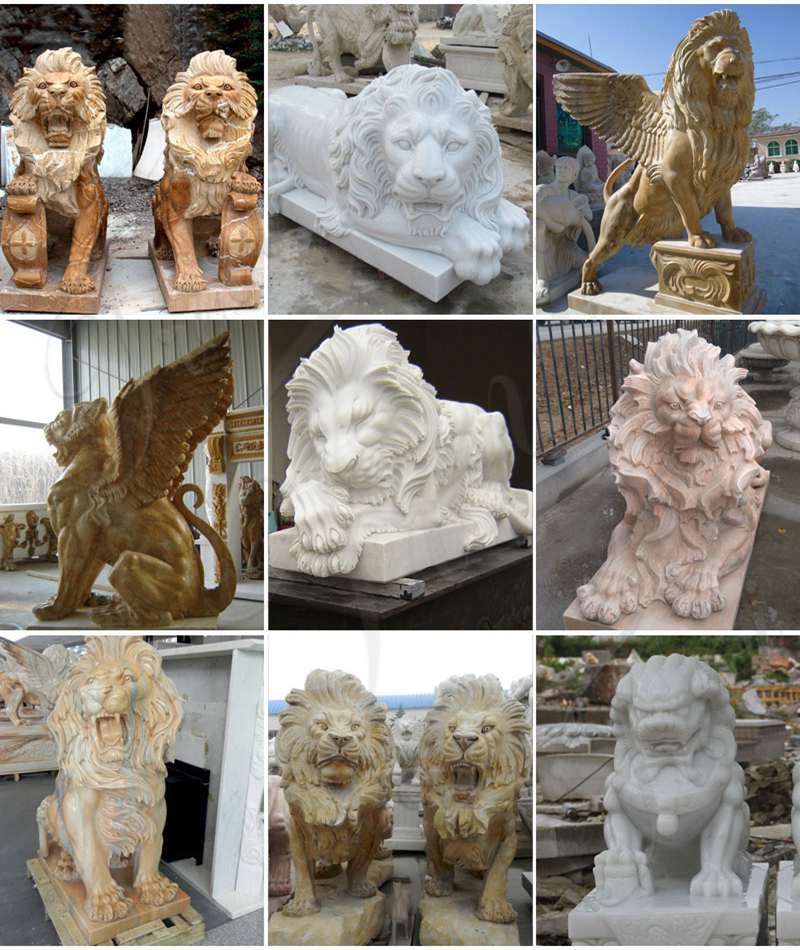 We always put the quality of our products in first place, and are committed to providing our customers with high-quality and hand-carved marble products. So if you are interested in our marble winged lion sculptures, please feel free to contact our staff, we would provide you with detailed product information and latest prices.