Who is Apollo?
This is a marble Greek Apollo statue. The handsome Apollo has only a blanket on his body, and there is a hound beside him. Apollo is one of the Olympian gods in Greek and Roman classical religion and Greek and Roman mythology. At the same time, he is also an important shepherd, the patron saint of herdsmen and shepherds. Protecting cattle, sheep, and crops from disease, pests, and predators is his primary responsibility.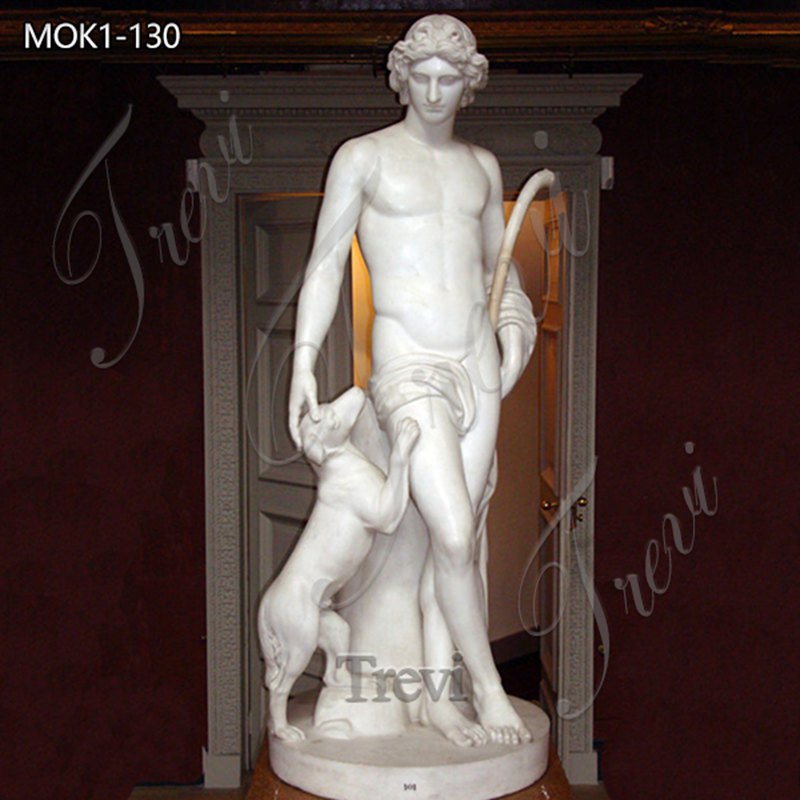 Pastoral Apollo Statue Introduction:
This Greek Apollo statue shows us an image of an idyllic or hunter Apollo. The original author of this work is John Flaxman. Commenting on the work, Allister Neher wrote: "As is usually the case with neoclassical figures, the anatomy is correct and its beauty depends on the elegance and clarity of its forms". He considers this Apollo statue typical of Flaxman's work, as it is a masterfully balanced composition that embodies the spirit of Greek rhythmic design.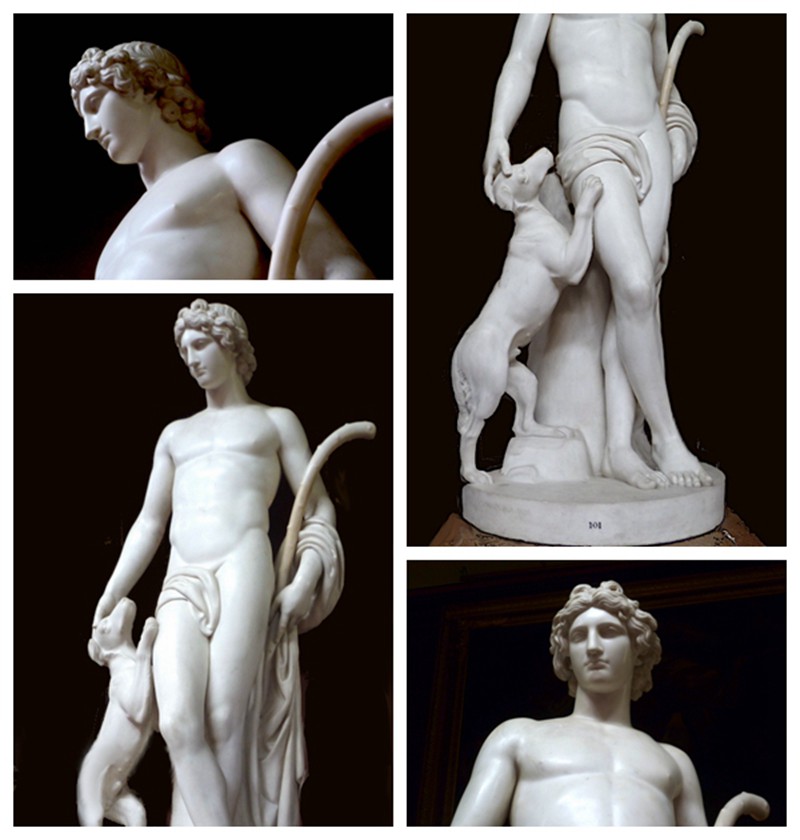 More Greek God Statues:
The Trevi factory has specialized in marble figure statues for decades. We have a dedicated marble figure carving artisan. They have carved marble river god Ephesus statues, marble Farnese Hercules statues, marble Greek god of war Ares statues, marble sea god Poseidon statues, marble Greek god of fire Hephaestus statues, and so on. Rich production experience enables them to perfectly restore these Greek god statues.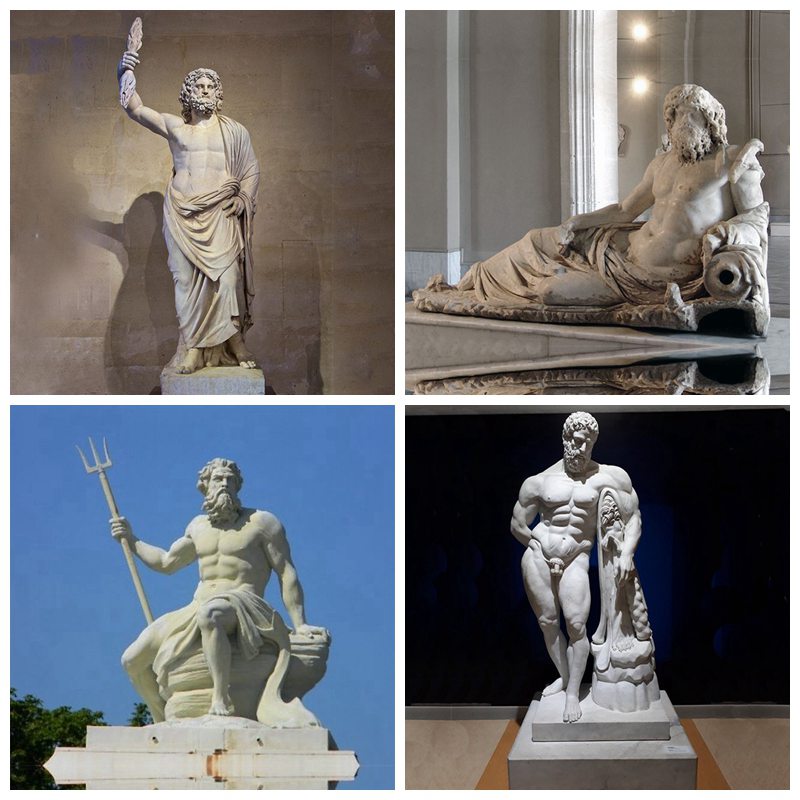 Why Choose Marble Material?
Whether it is a large number of statues from the ancient Greek period to the Renaissance period, many of them are made of marble. The soft texture of marble is used to sculpt intricate details, especially the fine anatomy and flowing folds of the human body. So carving with marble has become a way for artists to show off their talents and skills. Secondly, in terms of color, white, especially top-grade marble such as Carrara white marble, is white and delicate, with a texture like jade and a translucent surface. It is used to carve figures, which are natural and real.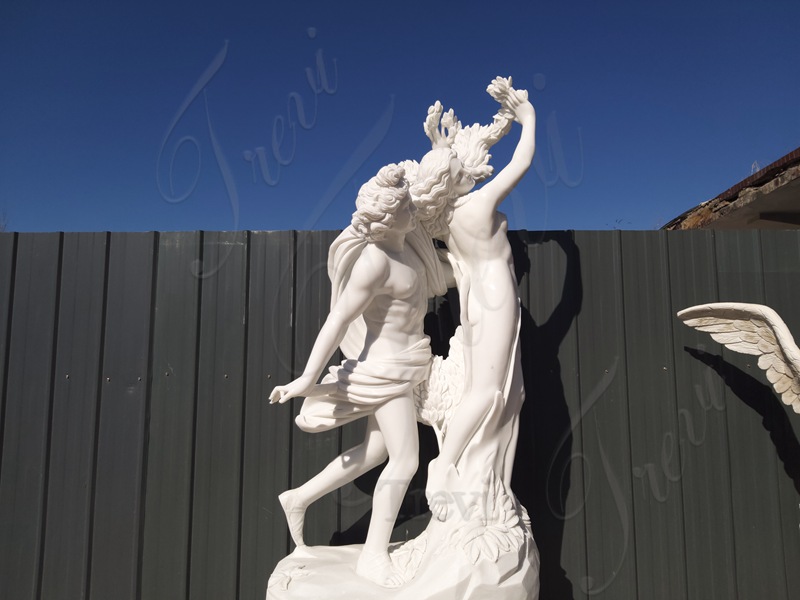 Trevi factory would use high-quality natural marble to make statues, and we could also provide you with factory prices. If you like this Apollo statue for sale in the Trevi factory, please feel free to contact us.