Our marble horse relief is a testament to the beauty of equine grace and the timeless allure of marble artistry. Carved with precision, the relief wall features six galloping horse sculptures, each one uniquely shaped and dynamically frozen in motion. As the horses charge forward, the marble relief captures their raw energy and untamed spirit, infusing your space with a sense of freedom and majesty. A remarkable addition to any architectural project, this marble relief sculpture will make your home a true reflection of elegance and artistry.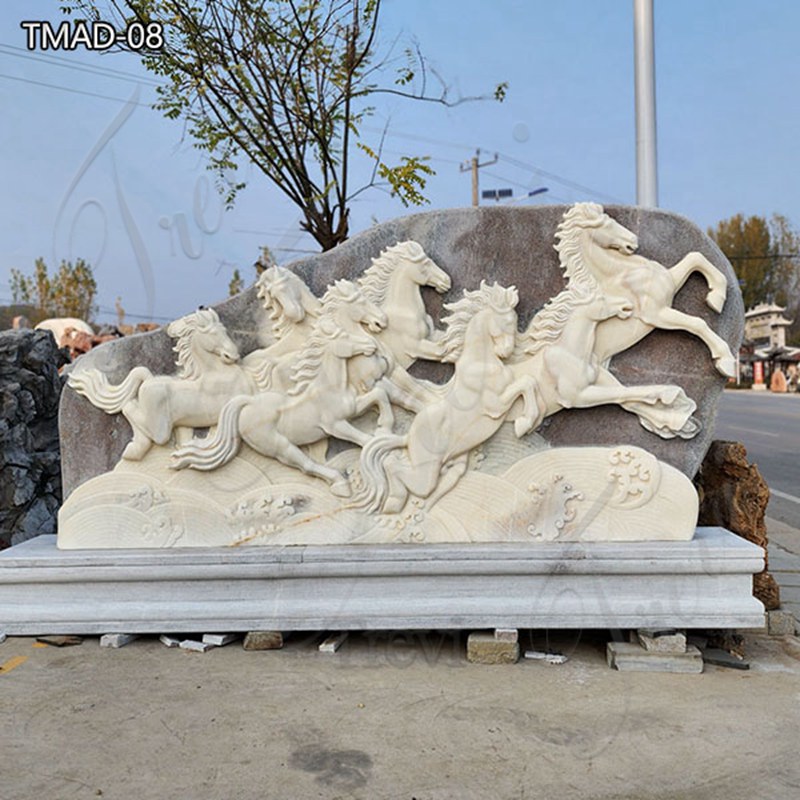 The Marvel of Carving Details: A Masterful Display
The intricacy and realism of our marble horse relief lie in the masterful carving details. As you gaze upon the sculpture, you'll notice the lifelike portrayal of every horse's muscles and flowing mane. The meticulous attention to each horse's unique form and movement showcases the exceptional skill of our master sculptors. It's as if the horses might leap from the marble at any moment, leaving you in awe of their lifelike presence. The mastery of our sculptors ensures that every nuance is meticulously carved, leaving an indelible mark of artistry in stone.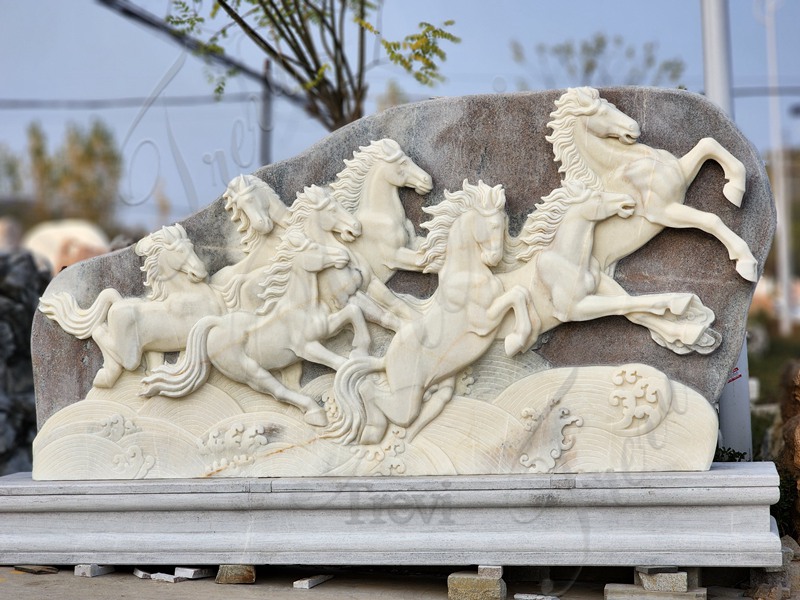 Explore More Marble Reliefs:
Our commitment to creating lifelike marble reliefs extends beyond the realm of horses. At our factory, we offer an array of captivating marble reliefs, such as delicate flower motifs, graceful bird sculptures, and powerful lion depictions. Each relief is a masterpiece, with every detail meticulously hand-carved by our skilled artisans. These stunning works of art will enrich any space and leave admirers marveling at their lifelike beauty.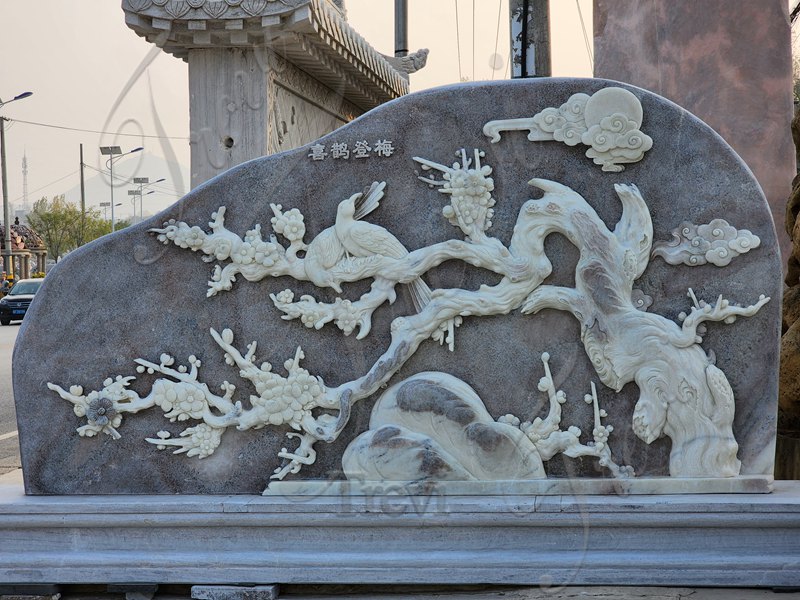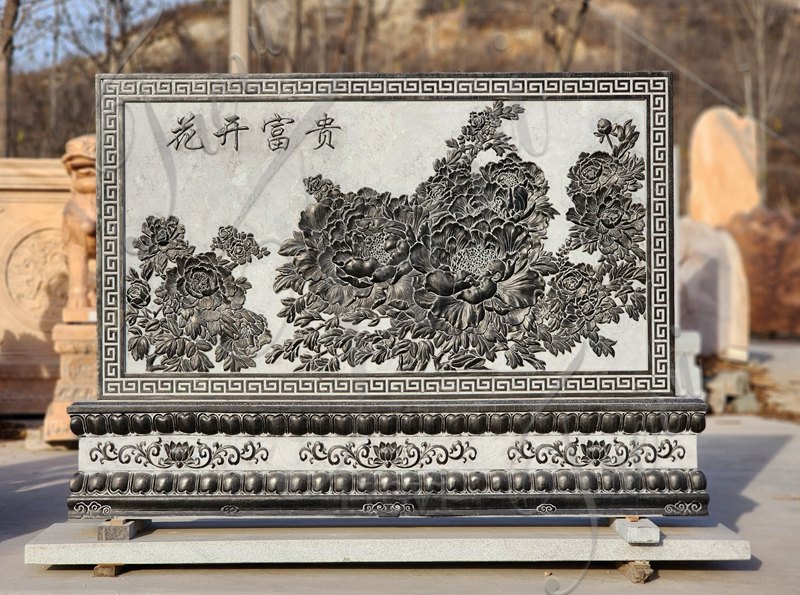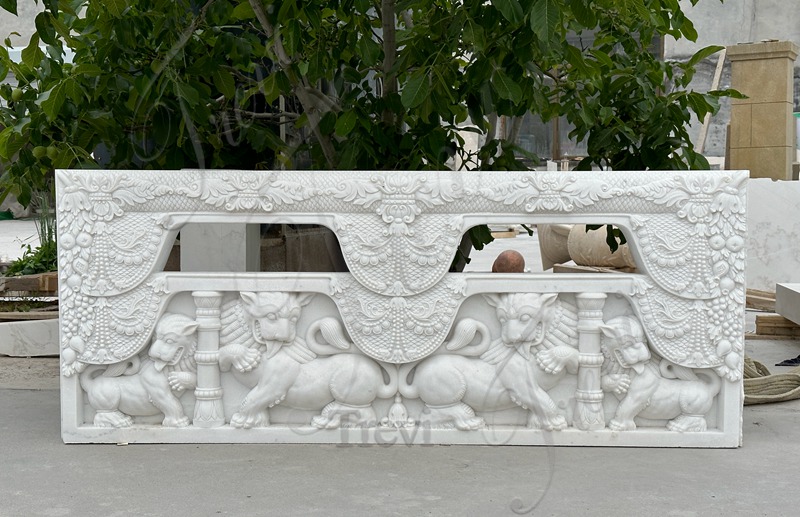 Strong Packing:
We understand the importance of delivering our marble reliefs to you in pristine condition. To ensure their safe arrival, we employ robust wooden crates specially designed for secure transportation. Each sculpture is thoughtfully wrapped in multiple layers of thick, soft cotton to prevent any potential scratches during transit. These packaging measures, refined through years of practice, guarantee your sculpture's safe journey, allowing you to enjoy its beauty with peace of mind.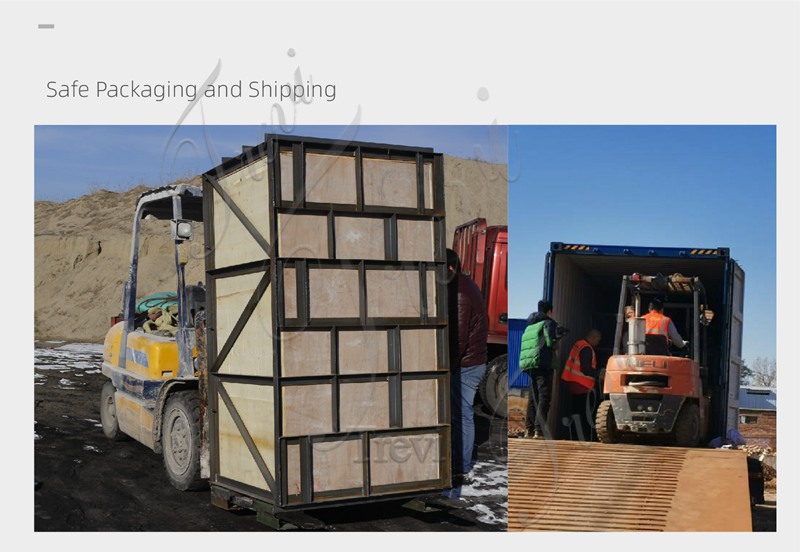 Choose our marble reliefs, and let the essence of artistry breathe life into your surroundings.