Product Introduction:
This marble relief sculpture is called the angel of death and the sculptor. The original author of this artwork is Daniel Chester French. We could see that the angel's clothes look very realistic and free-flowing. The way she holds the poppies in her hands is so natural. Her expression seemed silent about what she was about to do; take the life of the sculptor. A sculptor works on a side view of the Sphinx in Giza, Egypt.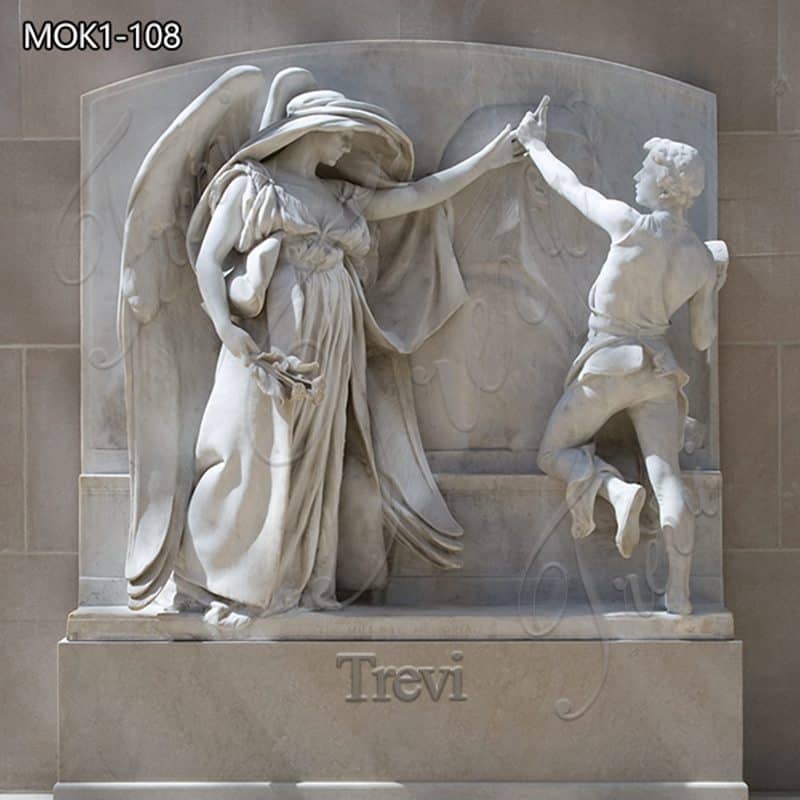 Skilled Carving Artisan:
The Trevi factory has artisan engravers with superb skills. They learned from famous artisans in the field of engraving when they were teenagers, and decades of engraving practice and learning made them eventually become artisans as well. They are strict with themselves and devote themselves to carving. All of their sculptures are exquisite. Therefore, our artisans are fully capable of perfectly restoring any sculpture.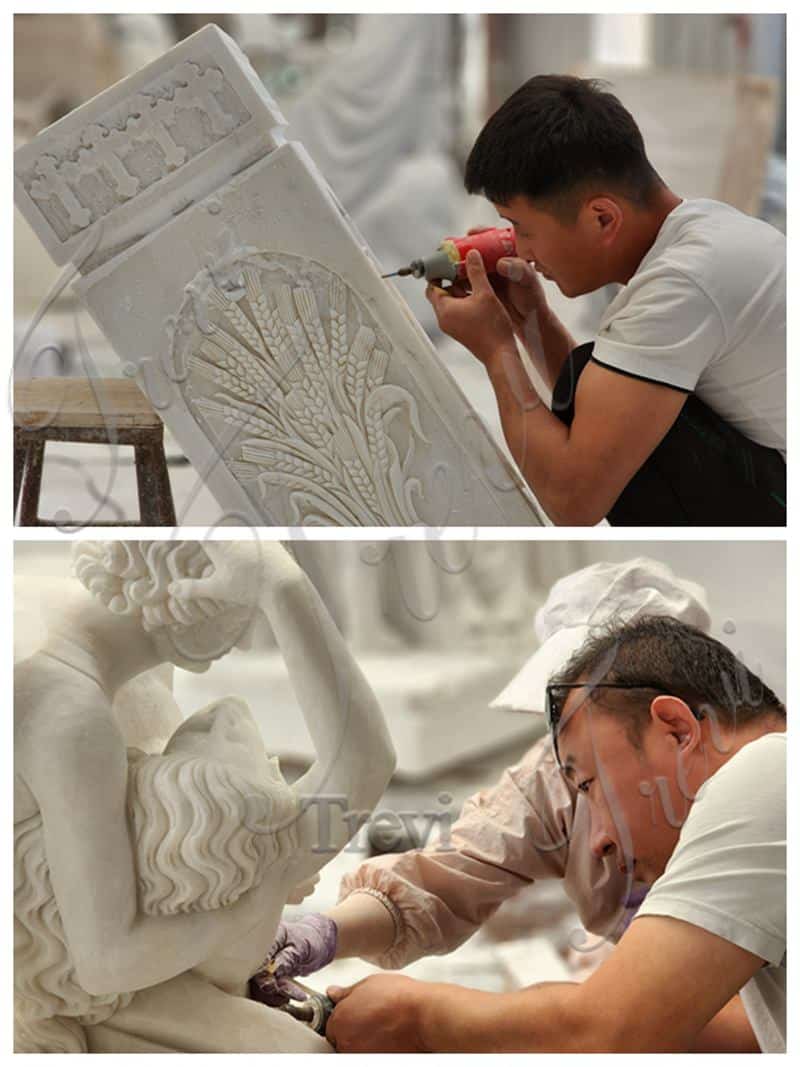 More Relief Choices:
The marble relief sculptures made in the Trevi factory come in various themes and types. Whether it is the reproduction of various fairy tale scenes, various classic character reliefs, or various flower and animal reliefs, our artisans have made them all. Moreover, the reliefs made by our artisans are extremely lifelike and could be called works of art.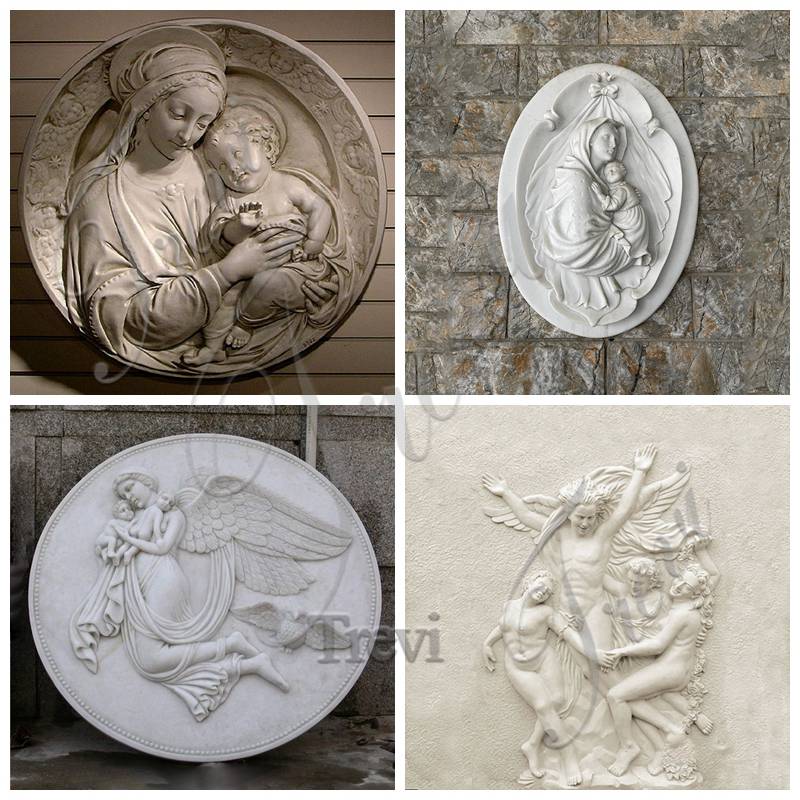 Real Customer Feedback:
Our marble reliefs have been unanimously approved by customers. This is a flower relief wall art custom made by one of our Americould customers. We could clearly see every petal, every leaf. They are so lifelike. The customer is very satisfied after receiving it. We could see that the whole relief fits well with the overall layout of the house.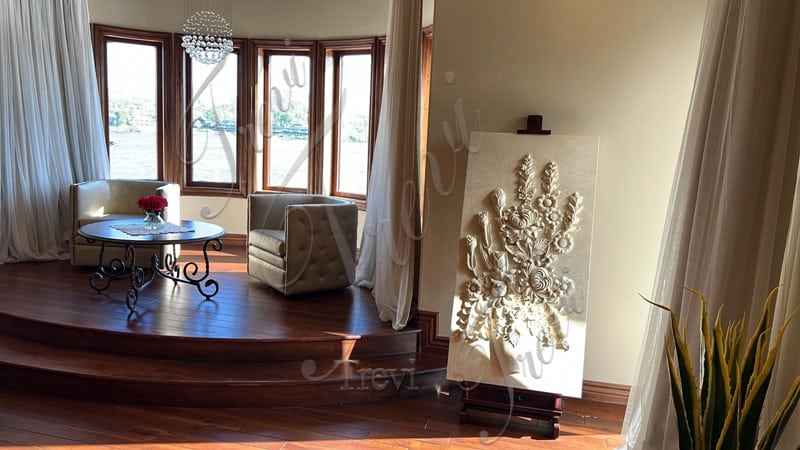 Trevi also provides you with various customization services. If you are interested in this marble relief sculpture, please feel free to contact us.