Gargoyle Statue Meaning:
A gargoyle is a carving on the exterior of a building designed to direct water from the roof away from the base of the walls. Many gargoyles are anthropomorphic animal forms. Often presented in a very imaginative and grotesque style. This led to the term "gargoyle " being applied more widely to any grotesque carving in medieval architecture. In addition to their practical function, gargoyles are also intended to symbolize the "guardian" of buildings and to ward off evil spirits.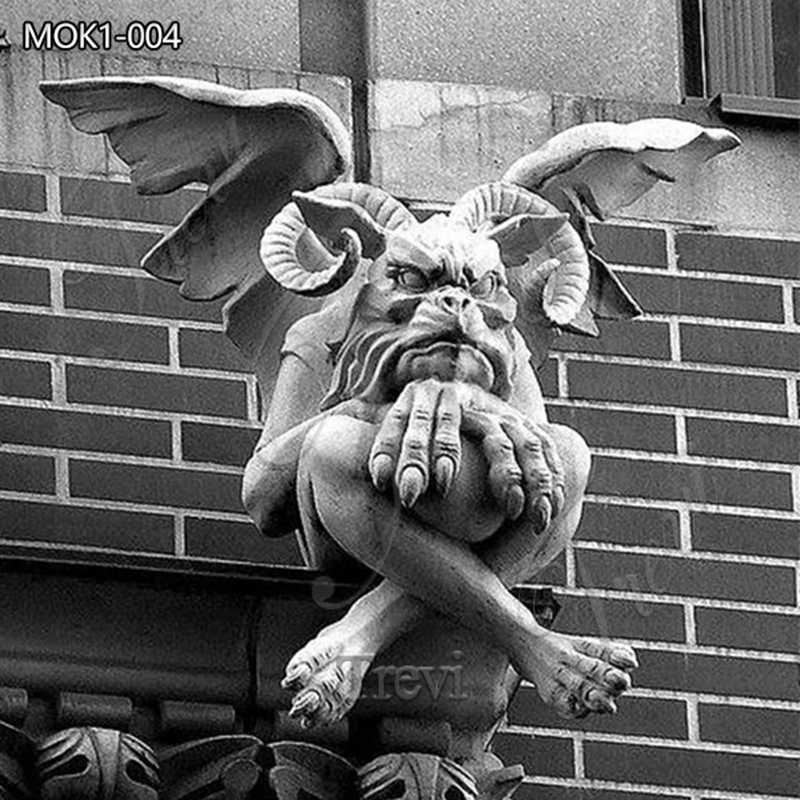 Realistic Carving:
Trevi's marble gargoyle statues for sale are known for their lifelike images. This is because we have highly skilled craftsmen in our factory. They began to learn to carve from an early age, under the tutelage of famous carvers. Therefore, they have rich experience in carving. As long as they could see the designs on the drawing clearly, they could carve it perfectly. We could see that the bull-horned gargoyle statue for sale they carved is so ugly because they restore the authenticity of the original 100%.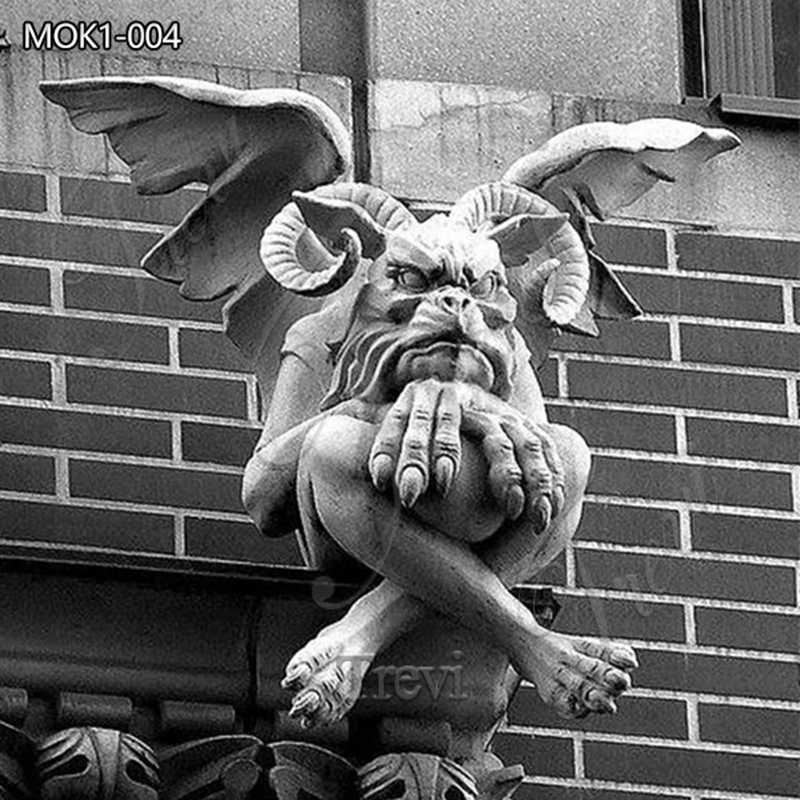 Other Types for Customers:
As a professional sculpture production factory, Trevi has many types of stone gargoyle statues for sale. For example, our horn gargoyle statues, lion gargoyle statues, and so on. These life-size gargoyle statues show the designer's rich imagination. In order to meet the diverse preferences of customers, we also provide customized services for customers. You could customize the size, style, material, etc. of the stone gargoyle statues from us.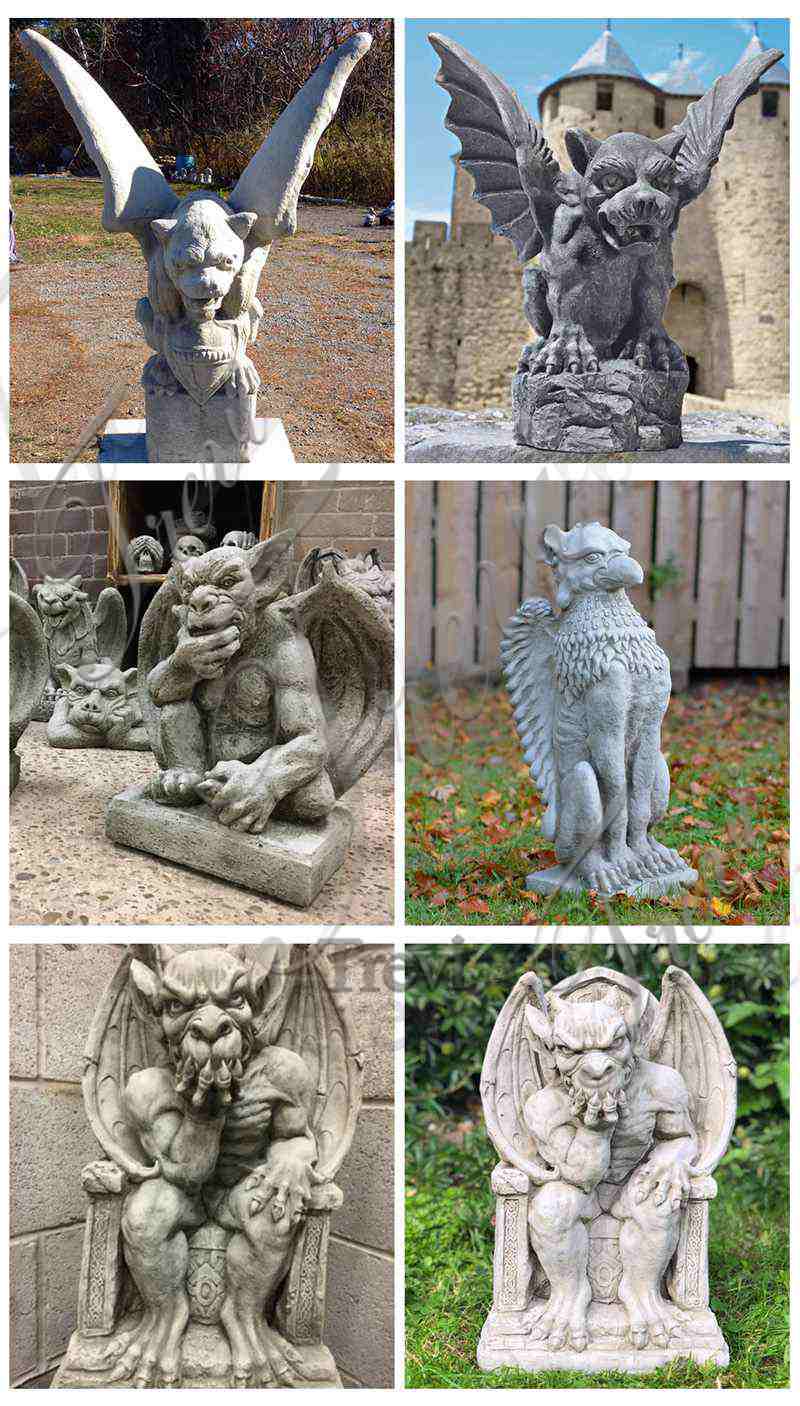 Strong Packaging:
Trevi uses strong packaging so that the customer's product arrives at the customer's home intact. First of all, we would wrap the outer surface of the sculpture with thick soft foam to prevent the loss caused by shaking during transportation. Second, we would pack stone gargoyle statues for sale in strong wooden crates.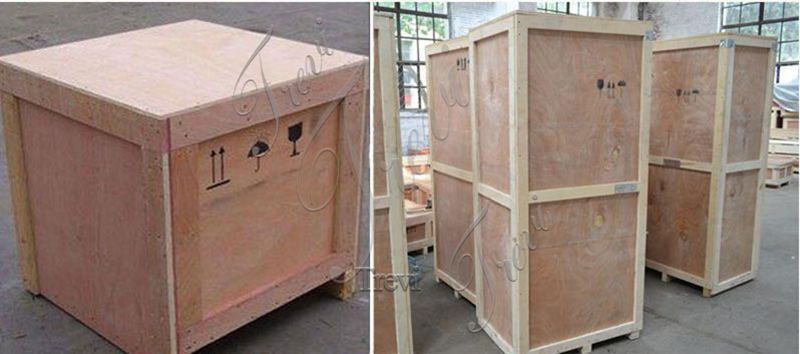 Trevi would treat every customer with the greatest sincerity. If you are interested in our stone gargoyle statues for sale, please contact us as soon as possible. We would offer you a cheaper price.