Lion Statue Introduction:
This pair of marble roaring lion statues would be a great choice to guard your door. Their appearance is unforgettable. Especially when you place this lion sculpture at the entrance to enhance the aesthetics of your door, garden, or driveway entrance. Of course, this pair of lion sculptures would be a wonderful addition wherever you place them. Here is a pair of Chinese marble lion statues hand-carved by master craftsmen. And, their appearance is exquisite. The mane of this pair of lions is very realistic. Especially their hair is very flowing. Although this pair of lions are sitting on the pedestal and do not move, they have the aura of kings just like real lions.
Using High-Quality Marble:
Our artists have very strict requirements for marble. Especially as we all know that only high-quality marble could fully demonstrate the artist's superb skills. Moreover, good carving techniques should use high-quality marble materials. Only the combination of the two could sculpt the most perfect and realistic marble roaring lion statue. There is no doubt that our selection is all-natural high-quality marble. Natural marble has a high collection value, so these marble lion sculptures could not only withstand the erosion of the years but also withstand the wind and rain. Of course, our marble is of high quality, you could give you a different surprise not only by watching but also by touching it.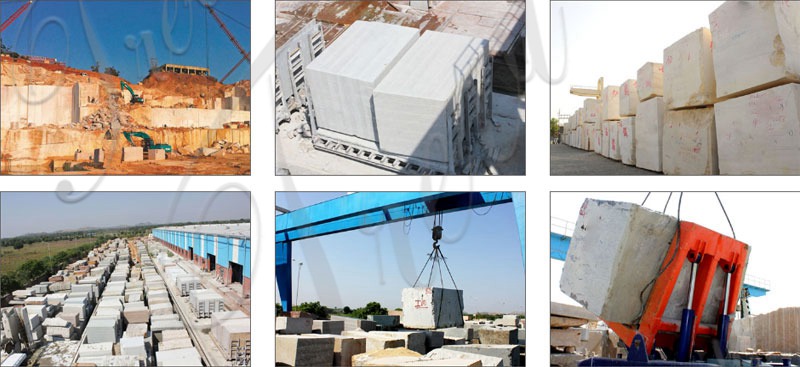 Numerous Free Clay Models:
Trevi has been exporting marble sculptures for over 39 years, and we have carved outdoor lion sculptures for people all over the world. And, we have a lot of beautiful clay models. Moreover, only having an exquisite clay model could guarantee the final engraving of a beautiful marble lion sculpture. So, as long as you carve the lion sculpture in our factory, there are many clay models that you could use for free. If you want a beautiful lion sculpture, Trevi is definitely your best choice.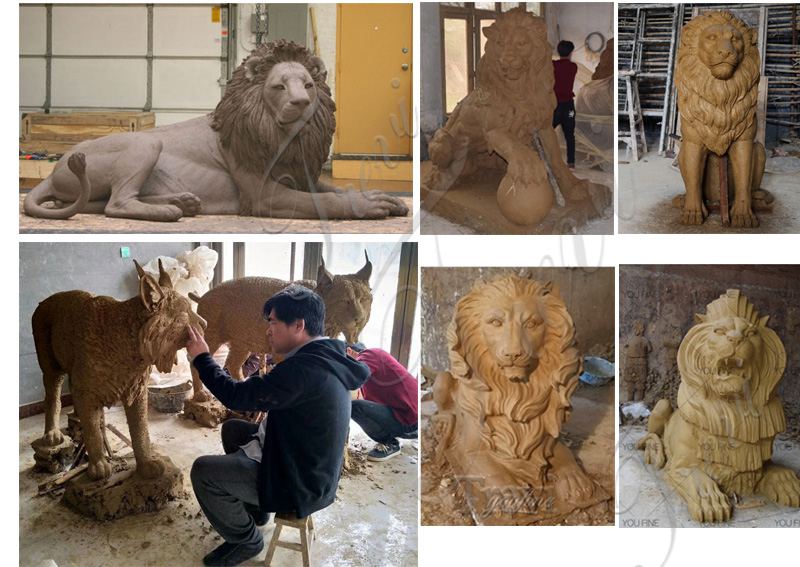 Large Inventory Of Lion Sculptures:
Of course, if you need to buy a batch of roaring lion statues urgently, our factory also has many lion sculptures in stock. Furthermore, our factory not only serves a single customer, but we also supply large quantities of lion sculptures to many dealers around the world. Therefore, our artists are constantly creating. In addition to meeting the needs of customers, our artists tend to carve more lion sculptures. Therefore, our factory's stock of lion sculptures could definitely meet your needs. You could choose your favorite lion sculpture in our inventory. Well, if you want to buy a pair of lion sculptures for your house, please contact us today. Trevi would definitely provide you with satisfactory service and exquisite lion sculptures.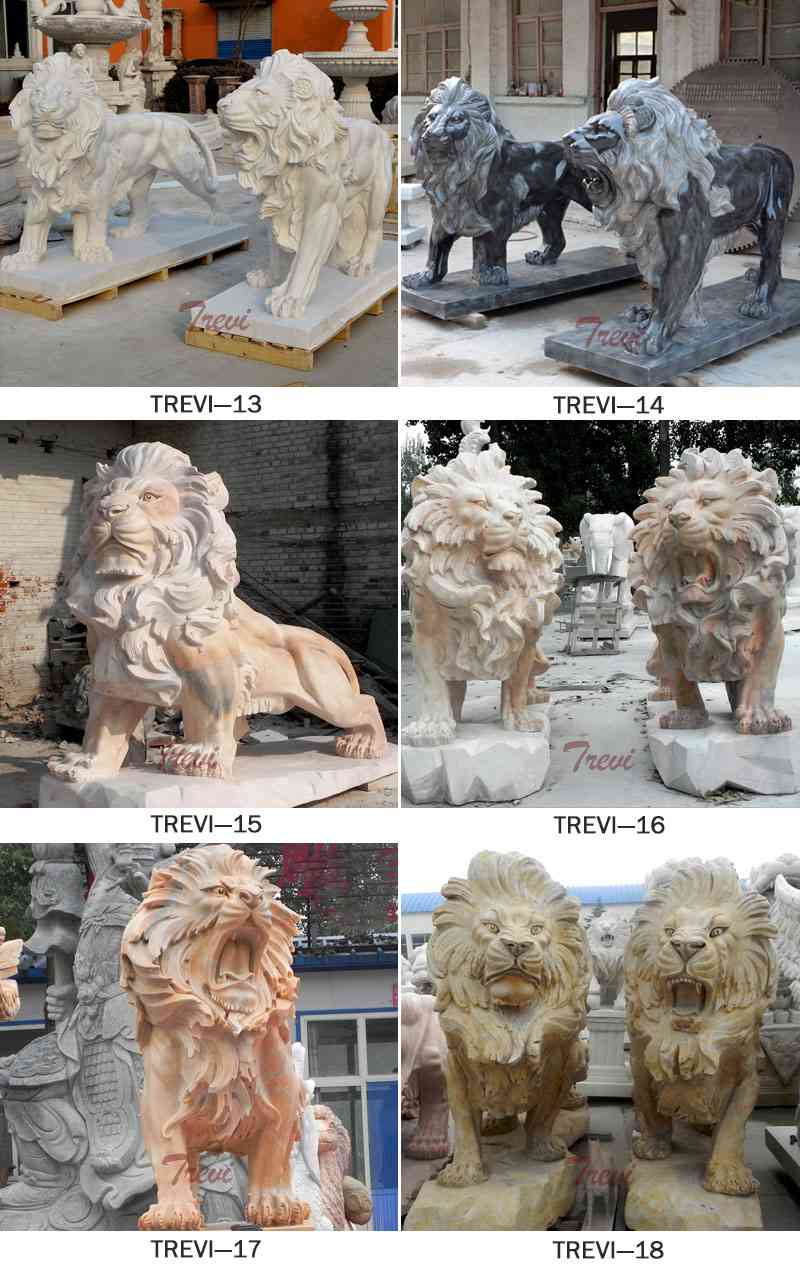 Also, the lion sits on a pedestal with borders engraved on the top and bottom. Then on the border, we could tailor-make a unique decoration for you.