Details of Antique Gargoyles:
Trevi marble has numerous antique gargoyles for sale. This marble flying lion sculpture is so realistic and beautiful. Natural marble creates the unique beauty of the lion. And, the lion's mouth roared, and the delicate wings were fully spread and full of momentum. In addition, we also have other color marble flying lion driveway statues for you to choose from.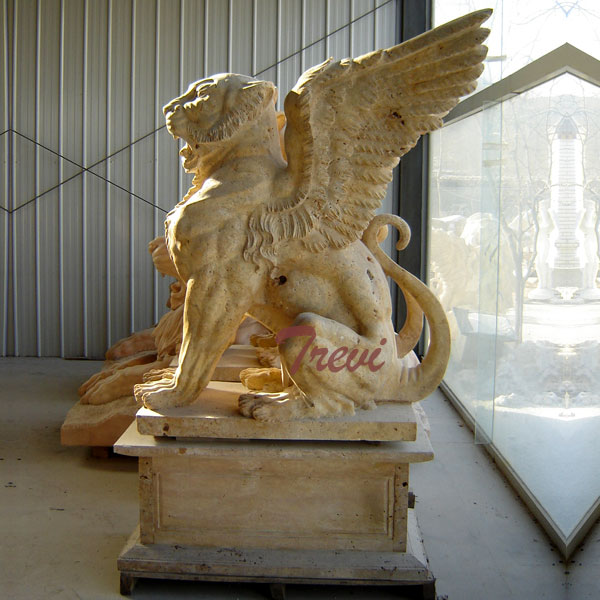 The Role of Gargoyle Sculpture:
Medieval Collectibles carry a wide selection of stone gargoyle garden statues. Our stone gargoyle statues come in many positions, some that are attacking, poised, sitting, or have a saying. These antique marble stone gargoyle garden statues are sculpted in cold cast resin with beautiful, intricate, and hand-painted finished detail.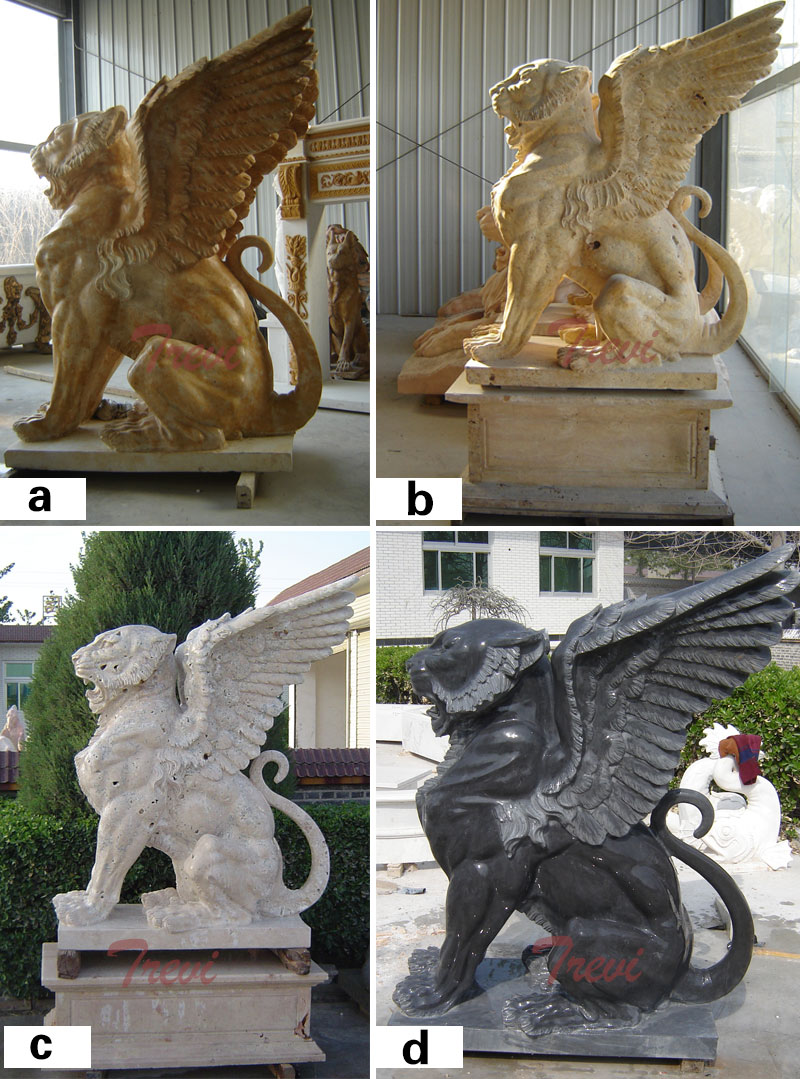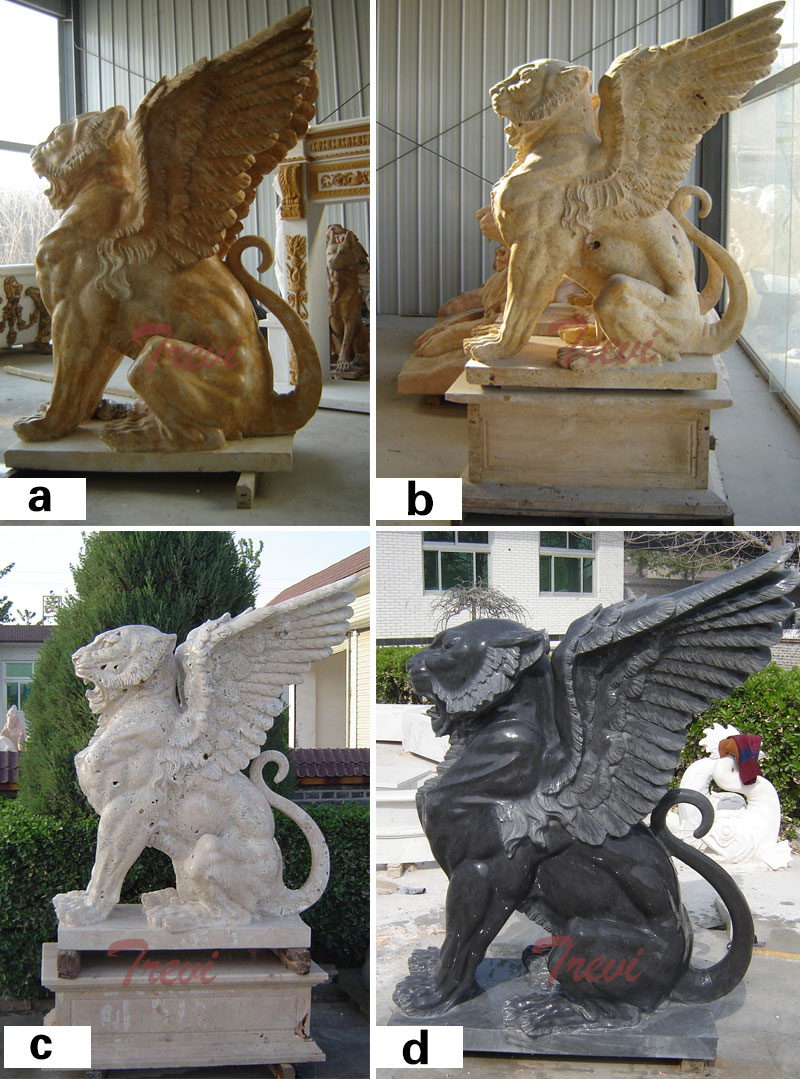 Stone gargoyle garden statues make great additions to any Gothic home, and do not forget their purpose is to ward off evil! Our mythical stone gargoyle garden statues make a fine addition to any Gothic collection home or garden.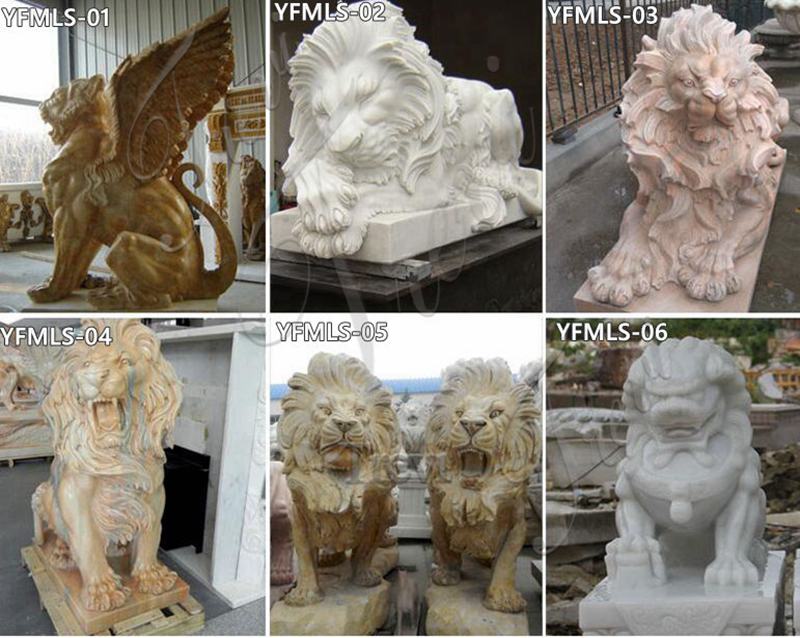 The Armoured Guardian antique marble stone gargoyle garden statues would look great on any place you put him on. This guardian statue features a gargoyle in pauldrons and bracers, crouched over in a battle stance. This statue is made of natural marble stone