Lion Statue Home Decor Details:
This lion statue home decor is the most classic of our marble animal sculpture designs. Unlike ordinary marble lions, this lion has a cute but mighty image. The first is the outdoor lion statue with beautiful curly hair and a bell on the chest. What's more, every detail of the lion is sculpted very delicately and vividly. This dog lion statue has another highlight. Under the feet of the two lions were a little lion and a hydrangea. Among them, the female lion is stepping on the little lion, and the male lion is stepping on the hydrangea. This reflects the breadth and depth of Chinese culture. Without a doubt, they are an ideal door decoration.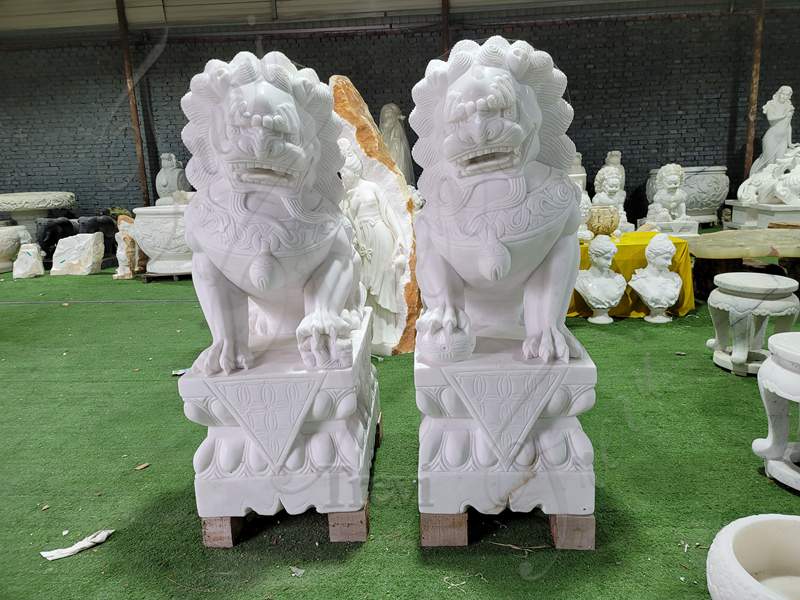 Senior Artist Team:
This beautiful lion statue for the garden would be hand-carved by our professional sculptor. Trevi artists have professional sculpting skills, they have worked in the sculpture industry for over 20 years. Also, their aesthetic is always up to date. Moreover, they portrayed every detail of the lion impeccably with a serious working attitude. Therefore, both the facial expressions of the lion and the carving details on the body are so realistic. When people see this lion statue garden, they would love it very much.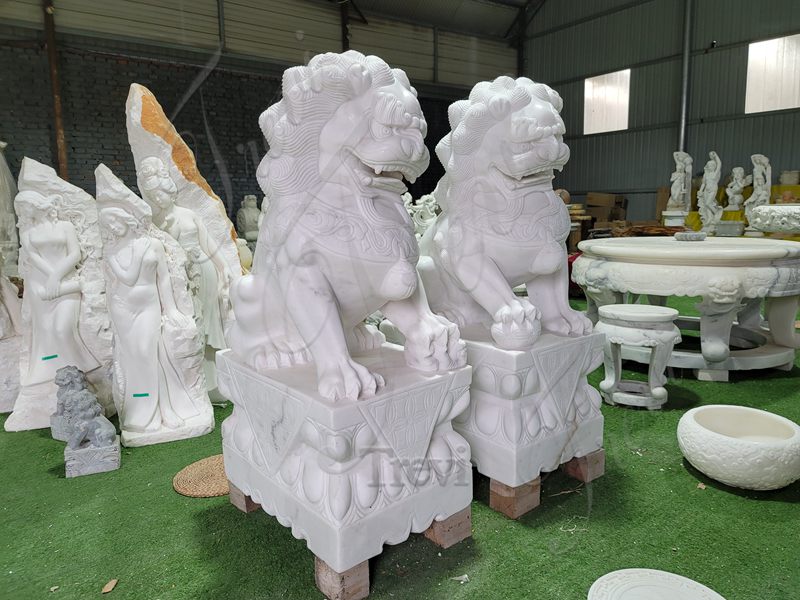 Choose High-quality Marble:
Trevi is a senior marble lion carving factory. We have numerous high-quality marble raw materials. First of all our white marble is easy to carve. Second, natural marble has a beautiful vein. Therefore, each lion sculpture is unique. Especially Trevi has a strict material selection system. Our artists definitely use poor-quality marble. Therefore, our marble lion statue Chinese has always been well received by customers.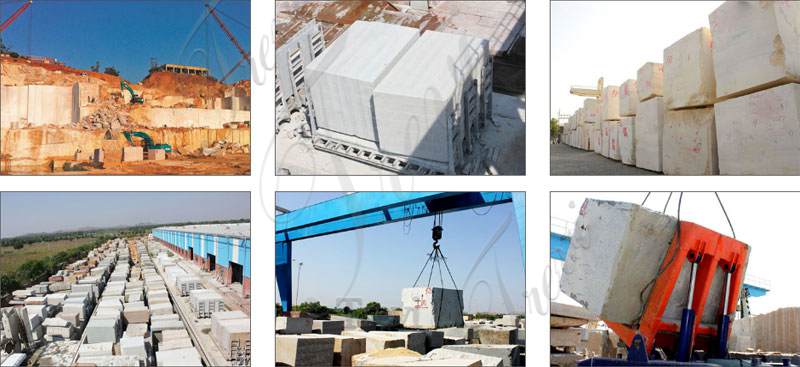 Experienced professional Sculpture Suppliers:
Trevi Sculpture is a very experienced professional sculpture supplier. It has been committed to the manufacture of sculptures for 40 years, especially good at making various Chinese lion statues. For 40 years, we have cooperated with many foreign friends and received their praise.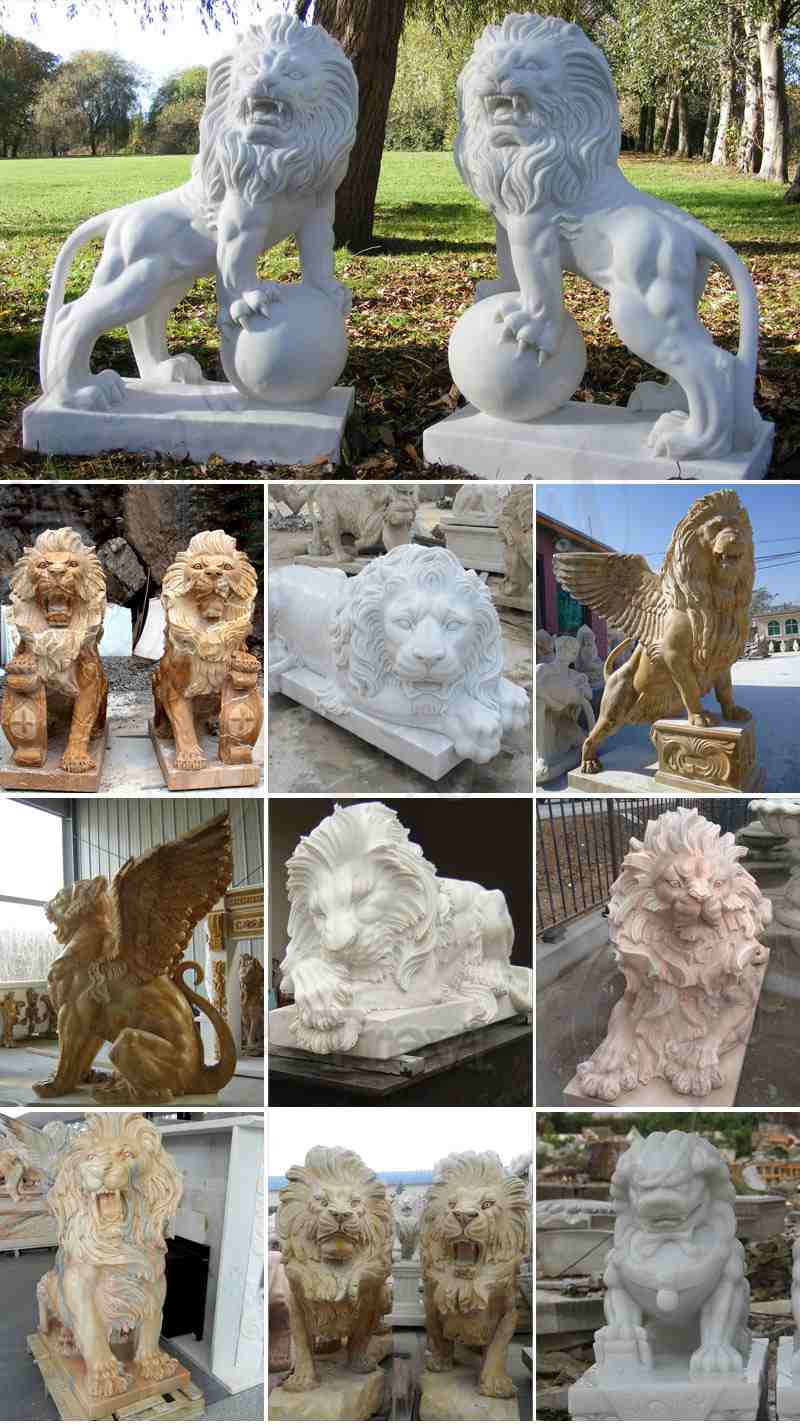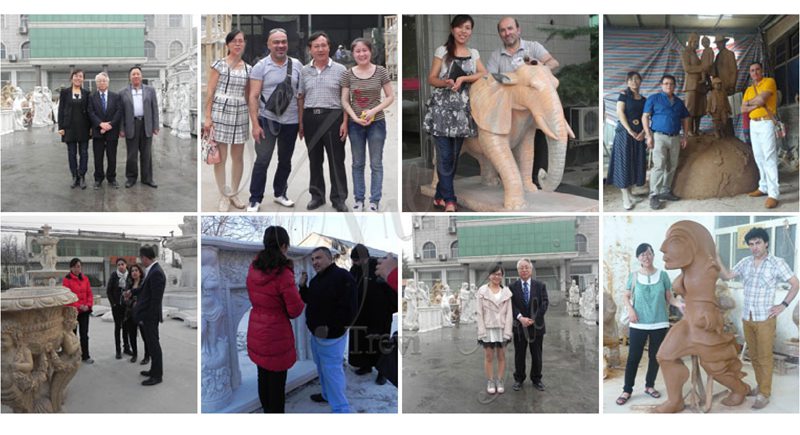 Trevi also provides you with detailed maintenance methods. Feel free to contact Trevi if you like this lion statue outdoor.