Merlion  Fountains Advantages:
The Singapore merlion lionfish fountain is a fictional animal with a fish body and a lion's head. It was designed in 1964 by Mr. Fraser Brunner, then curator of the Van Kleef Aquarium. It was adopted as a symbol by the Singapore Tourism Board two years later and has been in use until 1997. During this period, the Merlion has become a representative of Singapore, like the Eiffel Tower in France or the Statue of Liberty in the United States. The design of the Singapore lion fountain is inspired by a legend about Singapore's history.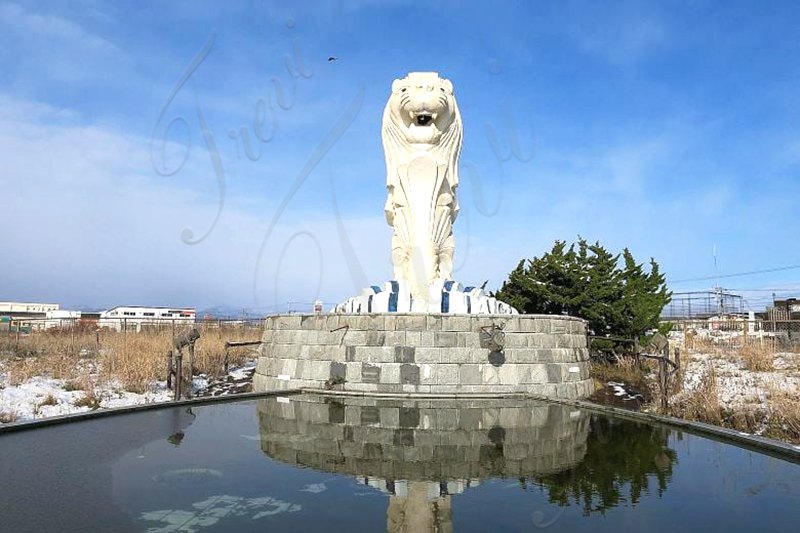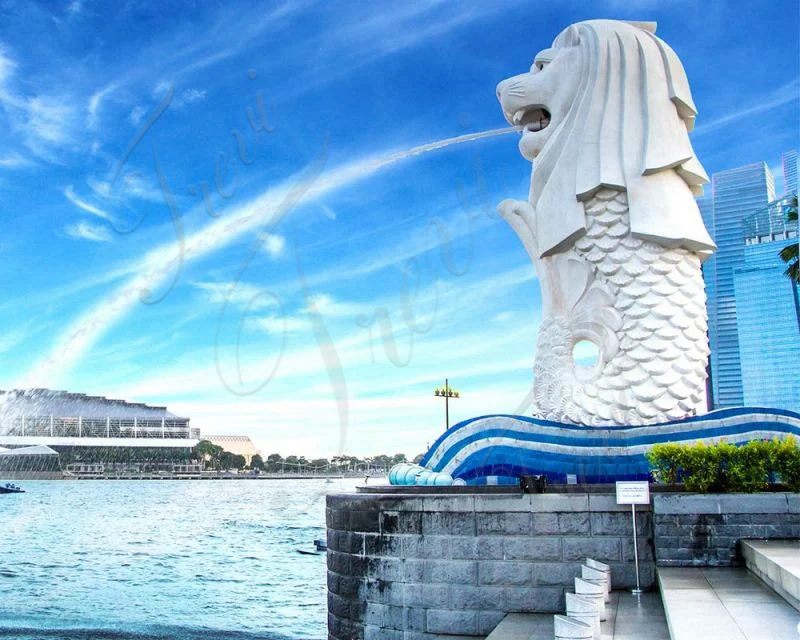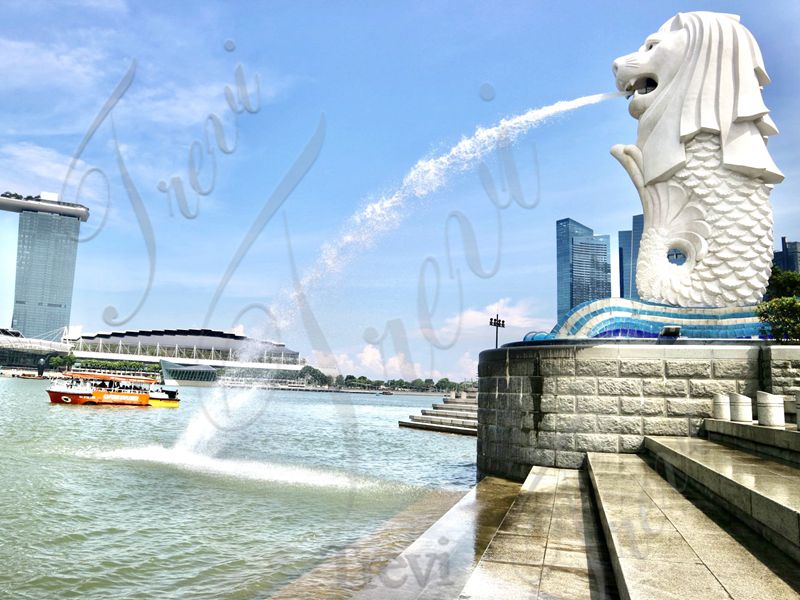 Lion Fish Water Fountain Detail:
This sounds like a very peculiar choice, but once you enter Singapore's past, everything is easy to explain Singapore Merlion Lion Fish Statue. According to the most popular theory, Singapore was founded by a Malay prince who saw the lion before he first set foot on the current sovereign island, and then he established new settlements there.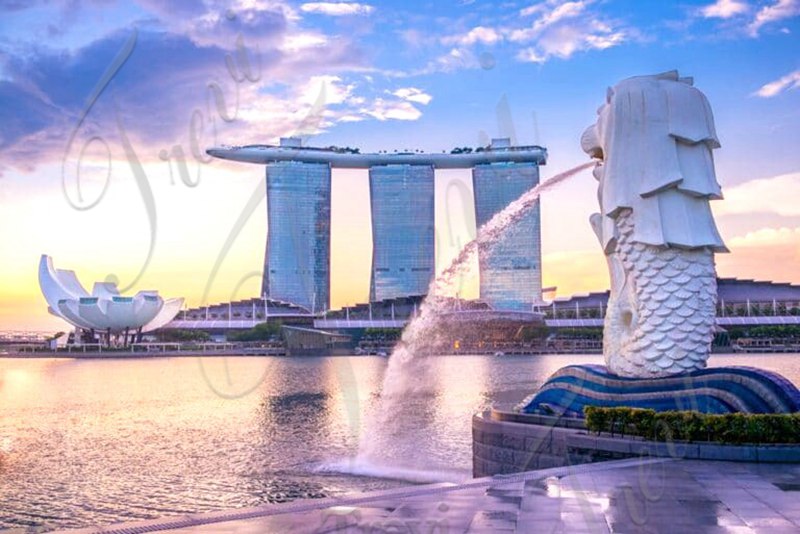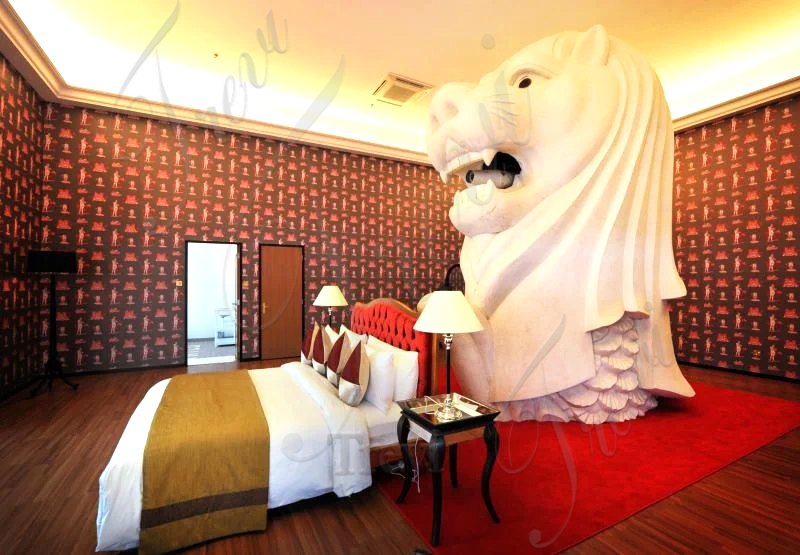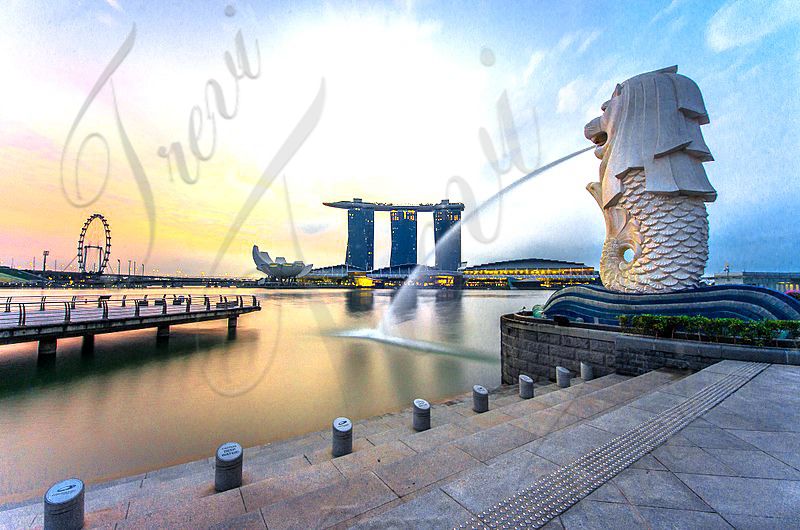 Because of the general symbolic nature of Singapore, like sports teams, advertising, branding, tourism, and national personalities. The Merlion was first used as a tourist board logo in Singapore.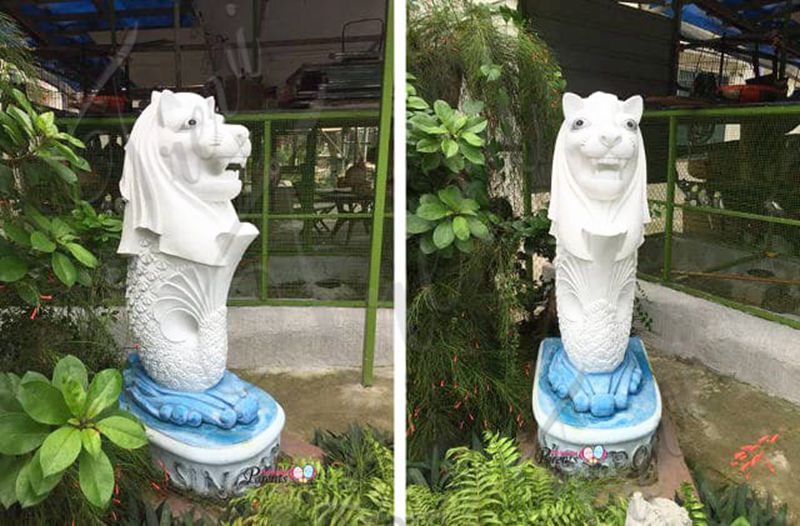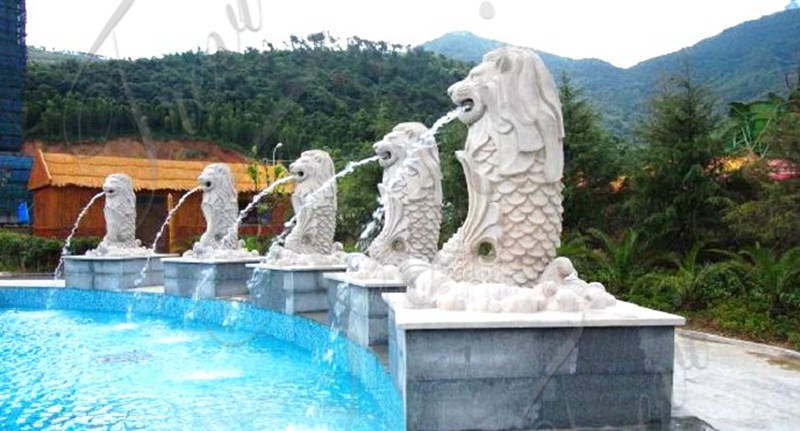 The name of the sea and the body of the "lion" fish means a Singapore fishing village called Temasek, which means the "sea town" of Java, representing the original name Singapore of Singapore. It means "lion city" or "Kota Sinagua."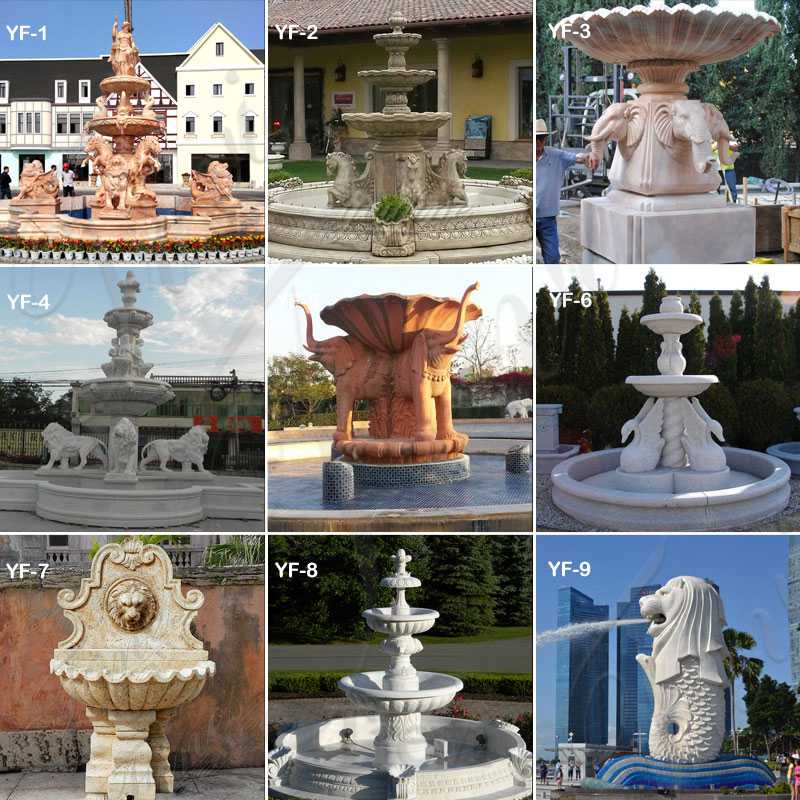 How is it Transported?
Our large marble animal fountains are generally shipped by sea. We could provide you with a home delivery service. If that concerns you. Please contact our sales staff to discuss specific shipping options. We would give you the most suitable shipping solution.