More Description of Marble Lion:
This majestic marble lion statue for the front porch is the perfect choice for your home decor. You could clearly see that the look of this sculpture is so real. And their hair is also very elegant. Especially their piercing eyes. Without a doubt, this is an excellent choice for doorway decoration.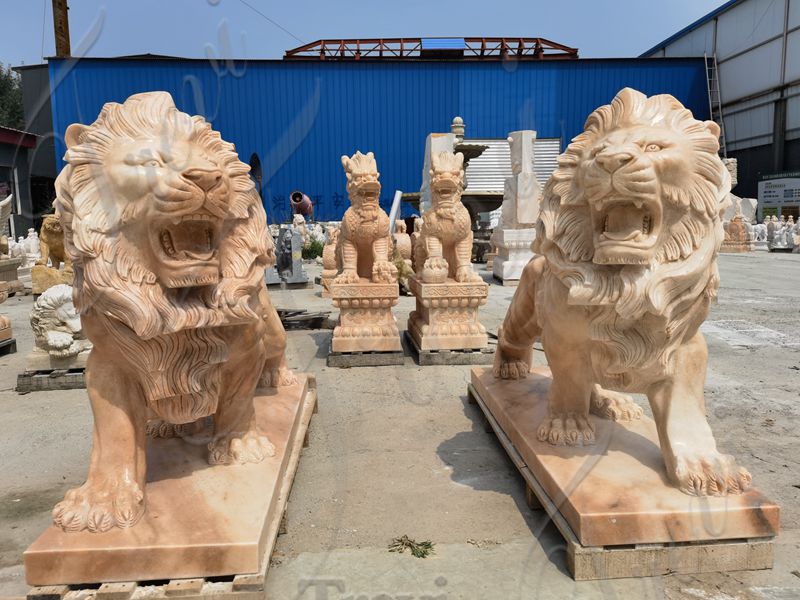 Made of High-quality Deep Carving:
Trevi's marble lion sculpture is carved from natural marble. Of course, our raw materials are all high-quality marble. Especially our factory has a large number of lion sculpture orders every year. Therefore, we always buy marble raw materials in bulk. There is no doubt that our raw material purchase costs are low. So you would also get good quality marble sculptures at cheap prices.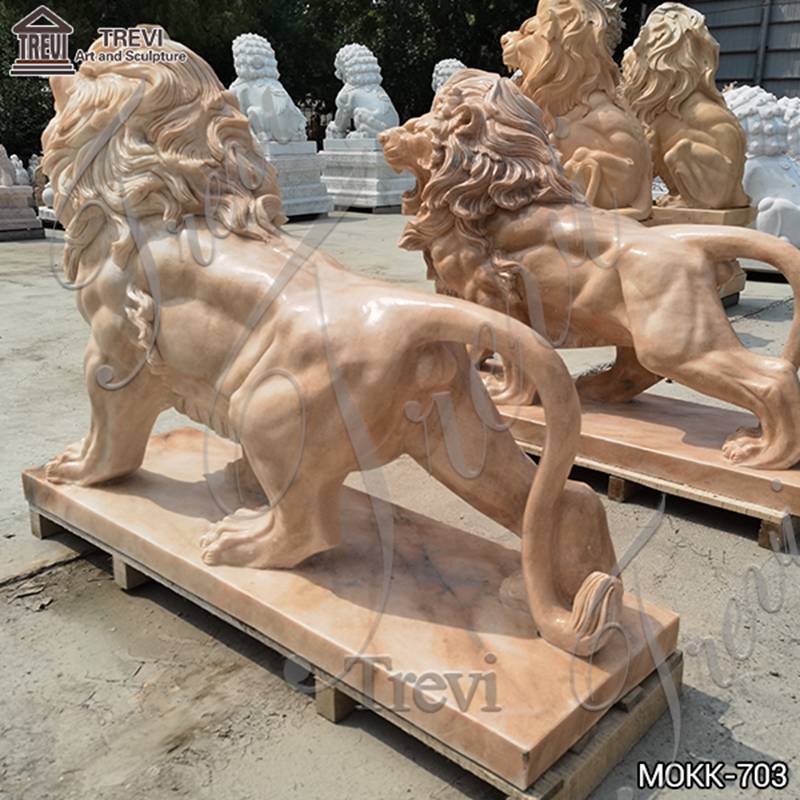 What Does the Lion Statue in Front of the House Mean?
It is said that placing the lion sculpture in front of the house is a hint to passers-by that the "warriors" who live here have achieved something. And the owner of this home has a high status in society. Of course, there are also people who place sculptures on their doorsteps to display wealth. Therefore, the general lion sculpture is used as a symbol of wealth and high society.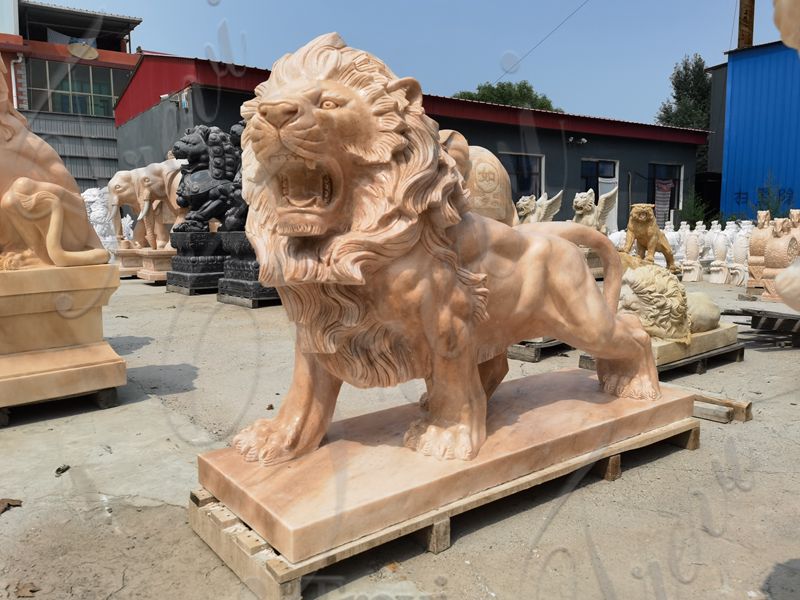 Are Lion Statues Suitable for Home Use?
Lion statues are not only good for your home, but also for your personal life. As we all know, lions are very majestic animals. Therefore, lion sculpture could enhance the self-confidence of those who lack self-confidence. Well, bringing home a lion statue would also bring a lot of prosperity to your life. Obviously, with this beautiful work of art, you could change the environment of your life and your pattern of thinking.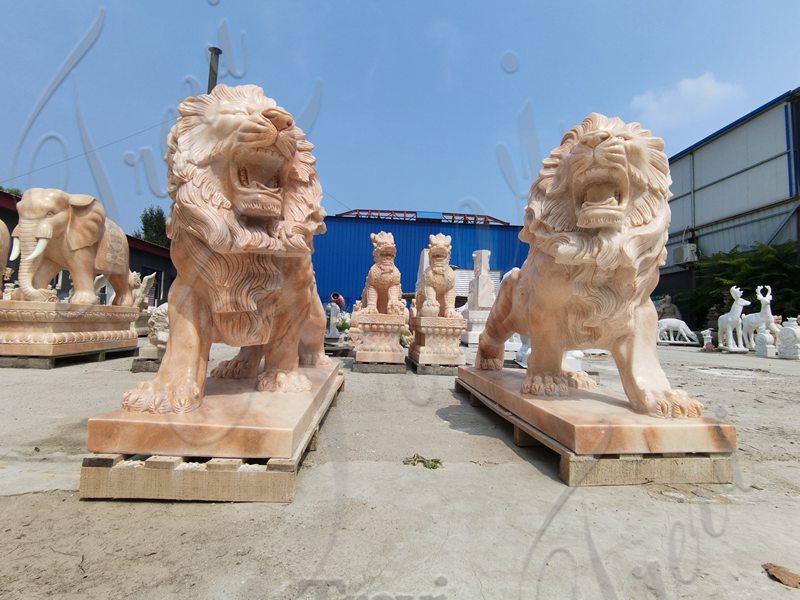 Why Do People Keep Lions Outside Their Homes?
Generally speaking, lions are placed outside the home to protect the safety of the family. Of course, the strong physique of lions could also bless people with healthy bodies. Modern people, in particular, usually place marble lion sculptures in their residences, in front of businesses, or at the entrances of certain corridors. Well, the lion symbolizes peace. So they could provide a peaceful living environment for everyone who has them.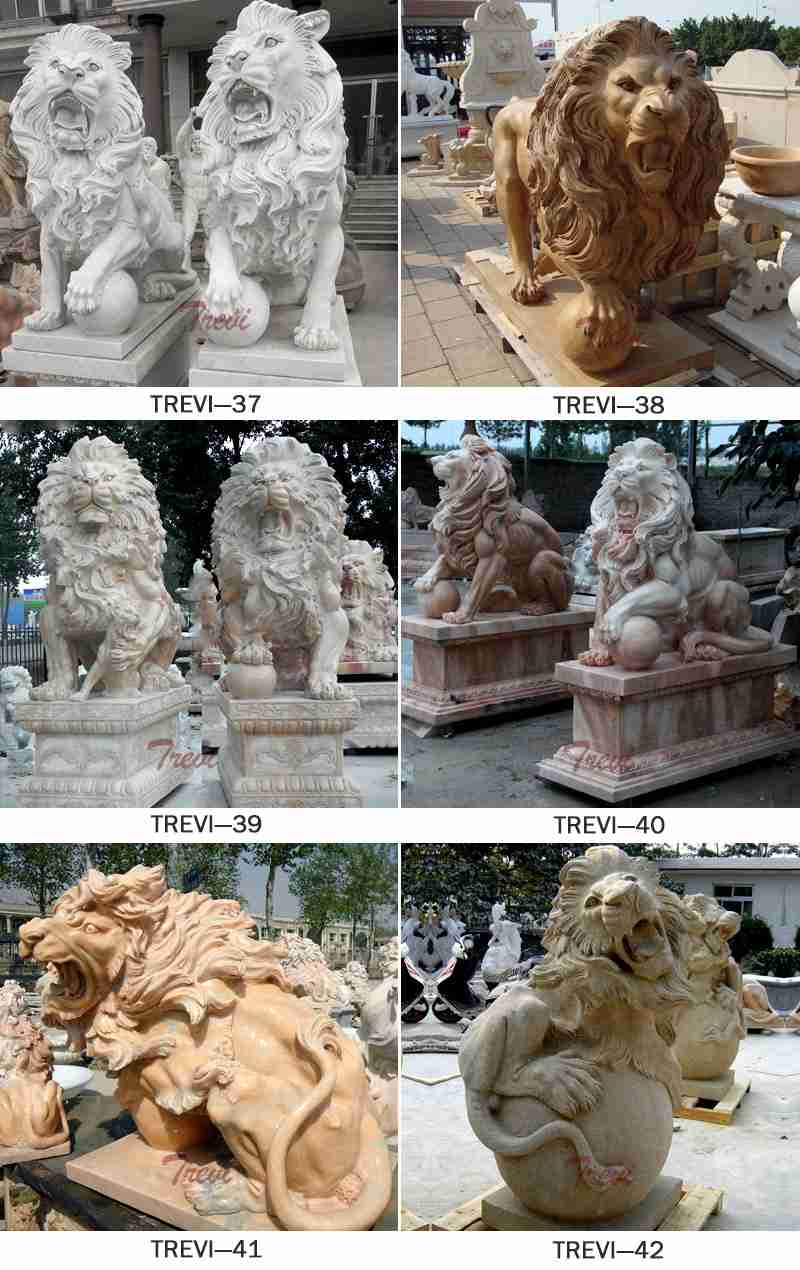 Reasons to Choose Trevi Sculpture:
First Trevi is a large factory with decades of experience in sculpture. Our artists have been carving lion sculptures for 20 years. And, ours is an artist specializing in carving lions. Therefore, our lion sculptures are extraordinarily realistic and airy. When you see our lion sculpture, you would feel very shocked. If you want a perfect lion sculpture. Please contact us now. Trevi would provide you with more design catalogs for lion sculptures.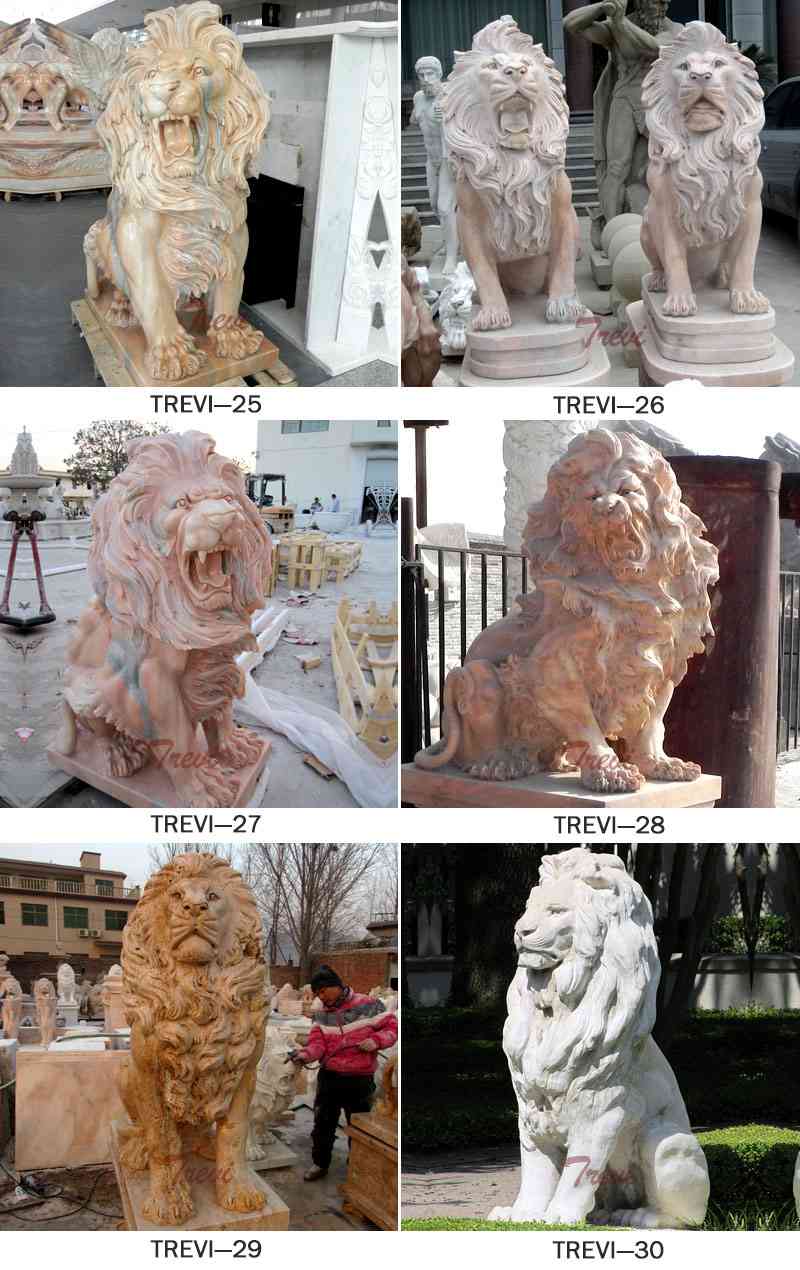 In particular, our artists are constantly learning the art of sculpting. There is no doubt that the appearance of our lion sculpture would be beautiful.