Product Details:
This pair of marble lion statues for sale are the latest carving completed by the artists of the Trevi factory. We use natural marble for these statues. We could see that the lion has some natural veins, which are gifts of nature, and are not found in artificial marble. The realistic lion statue placed at the door of the house is like the guard of the house, which could play the role of warding off evil spirits in the house.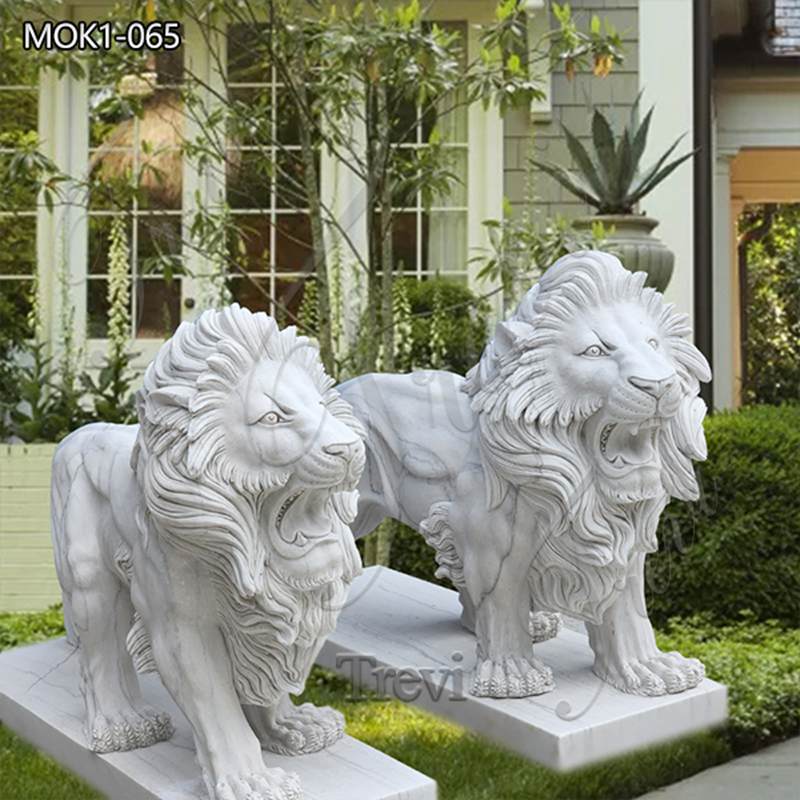 Excellent Carvings:
The lion statues carved by the artist carvers of the Trevi factory are often loved by customers because of their realistic images. We could see that the flowing hair of the lion, the striking eyes, the sharp teeth, and the clearly visible muscles on the body are so vivid in the hands of the artist sculptor. Their fidelity is enough to shock anyone who has seen the actual statue. These are all thanks to the superb carving skills of the artist carver.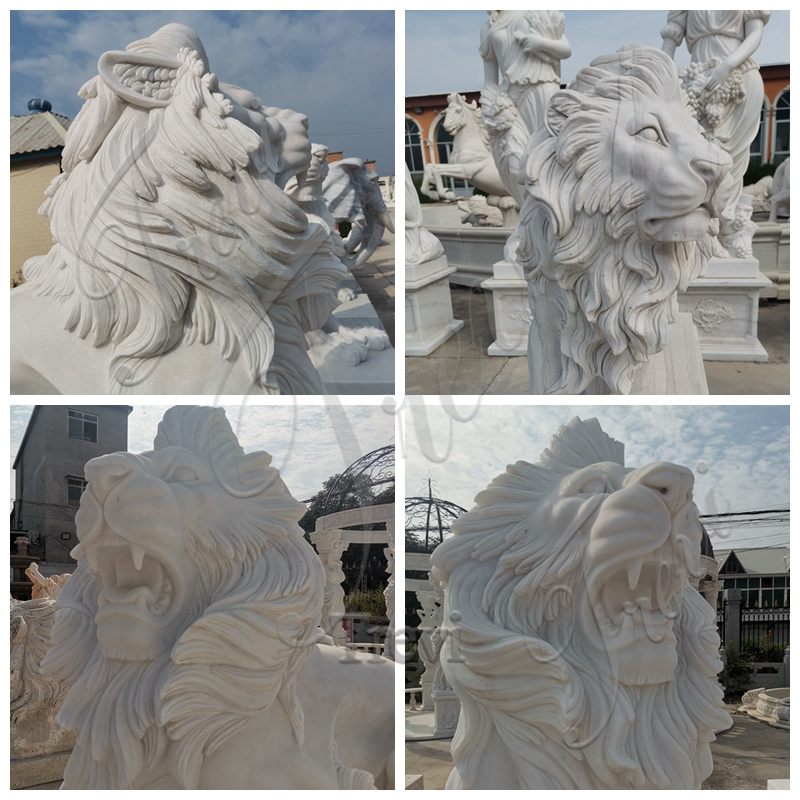 More Lion Statue Options:
Such lion statues for front porch made by the Trevi factory come in different designs. For example, the marble lion statues with shields in front, squatting marble lion statues, sleeping lion statues, blood red marble lion statues, onyx beige marble lion statues, etc. And in our customization service, you could decide the style, material, size, etc. of the statue according to your needs and preferences. Our professional designers could meet all your reasonable needs. With so many choices for you to choose from, we believe that you could purchase the most satisfactory one.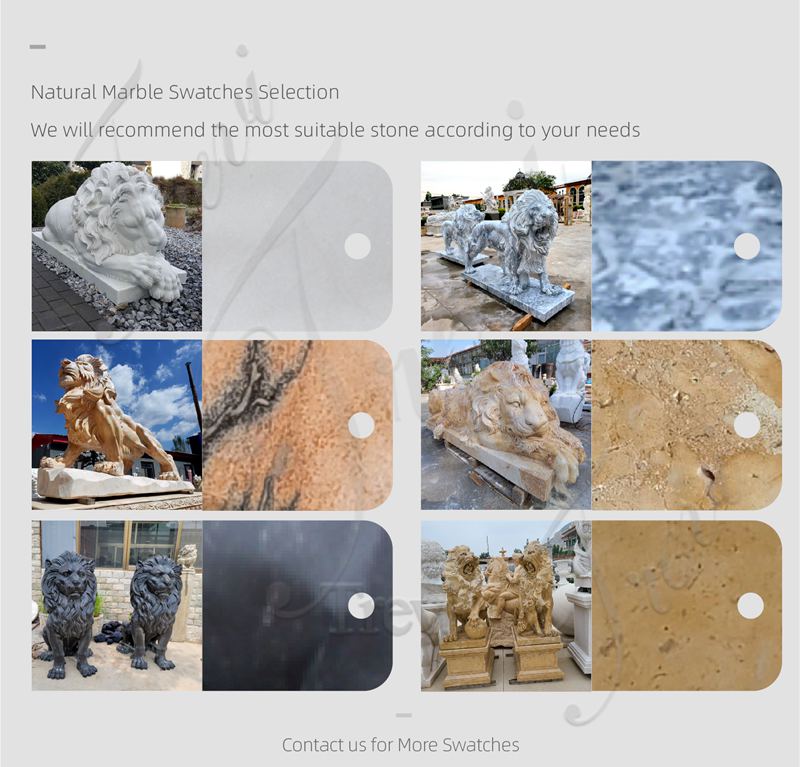 Strong Packaging:
We know that customers may be concerned about the packaging of products, which are transported over long distances. What we could promise you is our tightest packaging. The thickness of the wooden crates we use for the outer packaging of our products is up to 3 cm or more. These special wooden crates provide excellent external protection. Secondly, we also wrap thick soft cotton on the surface of the statue, which could prevent scratches on the surface of the statue during transportation.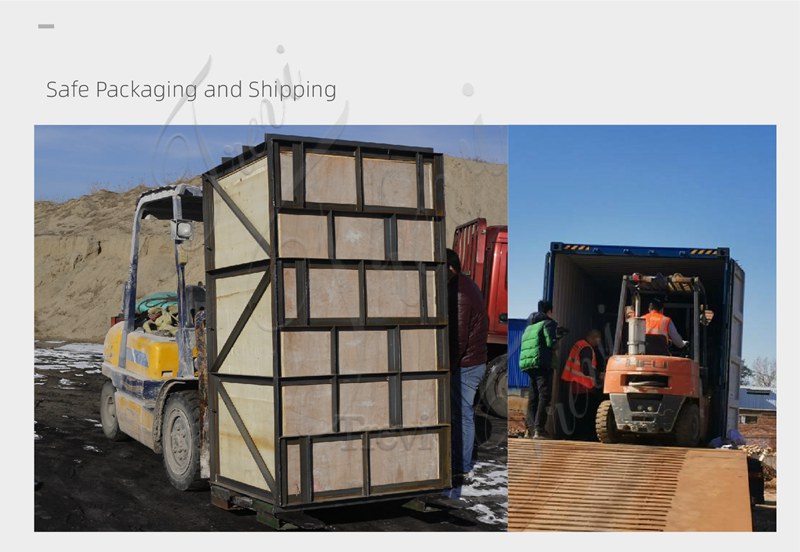 Trevi treats every customer with great enthusiasm and sincerity. If you are interested in the white marble lion statues, please feel free to leave us a message.