This large marble round gazebo is very cheap, and our marble products have always been very popular in the market. Our factory has an experienced production team and quality control team. We not only pay attention to the craftsmanship and details, but also the quality inspectors who are responsible for checking the quality of the stone pavilions. If there is any problem during the inspection process, we would promptly communicate with our customers to properly handle the problem and ouls definitely provide our customers with a satisfactory product.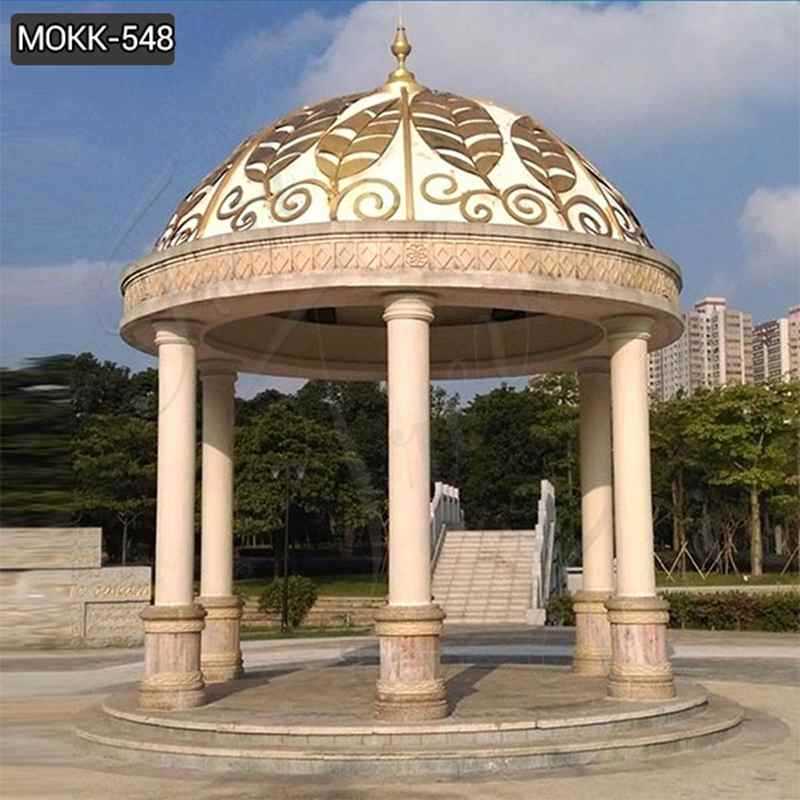 We are a professional marble carving factory, engaged in all kinds of marble pavilions, fountains, and architectural products, and classic and famous sculptures, animal sculptures, and sculptures of religious figures and so on. Our large marble round gazebo could also be customized to your specifications or drawings. If you like the design of this pavilion, but want different sizes, we could make the specifications you want for you. Of course, you could also tell us your design ideas, we provide design for you.
We have a wide selection of stone materials to choose from, they are carefully selected by our workers to ensure that the material is of the highest quality. These materials could be marbles of various colors, sandstone, granite, limestone and other types of stone. At the same time, the iorn top of this outdoor marble gazebo is also available in a variety of options. When you communicate with our staff, we would recommend you a variety of iron hat designs.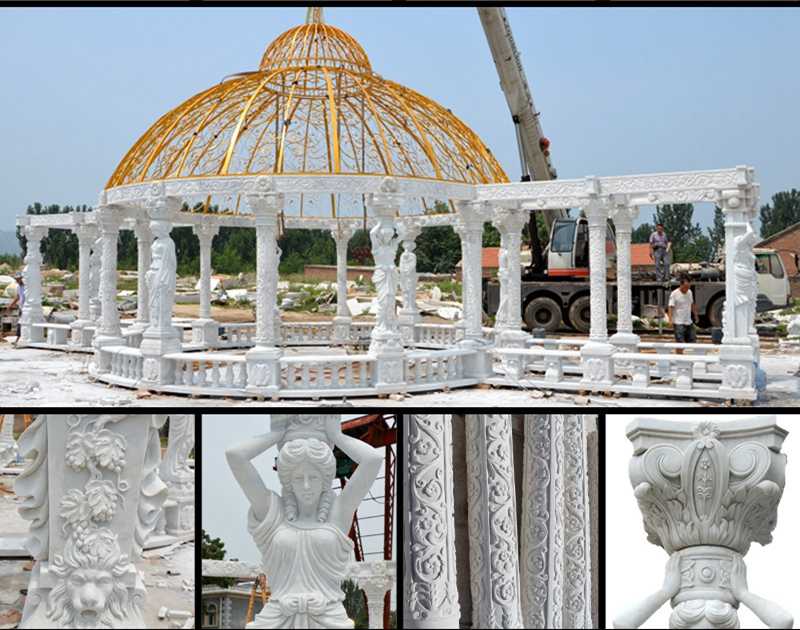 The packing of our large outdoor marble gazebo:
We not only do a perfect job in carving works, but we also pay great attention to the packaging and delivery of our products. We would carefully package each product, using a standard thickness wooden box outdoors and a plastic or foam interior. Because we are very clear, if we neglect the packaging and transportation of goods, the products would be damaged during the transportation, which would bring unnecessary losses to both of us.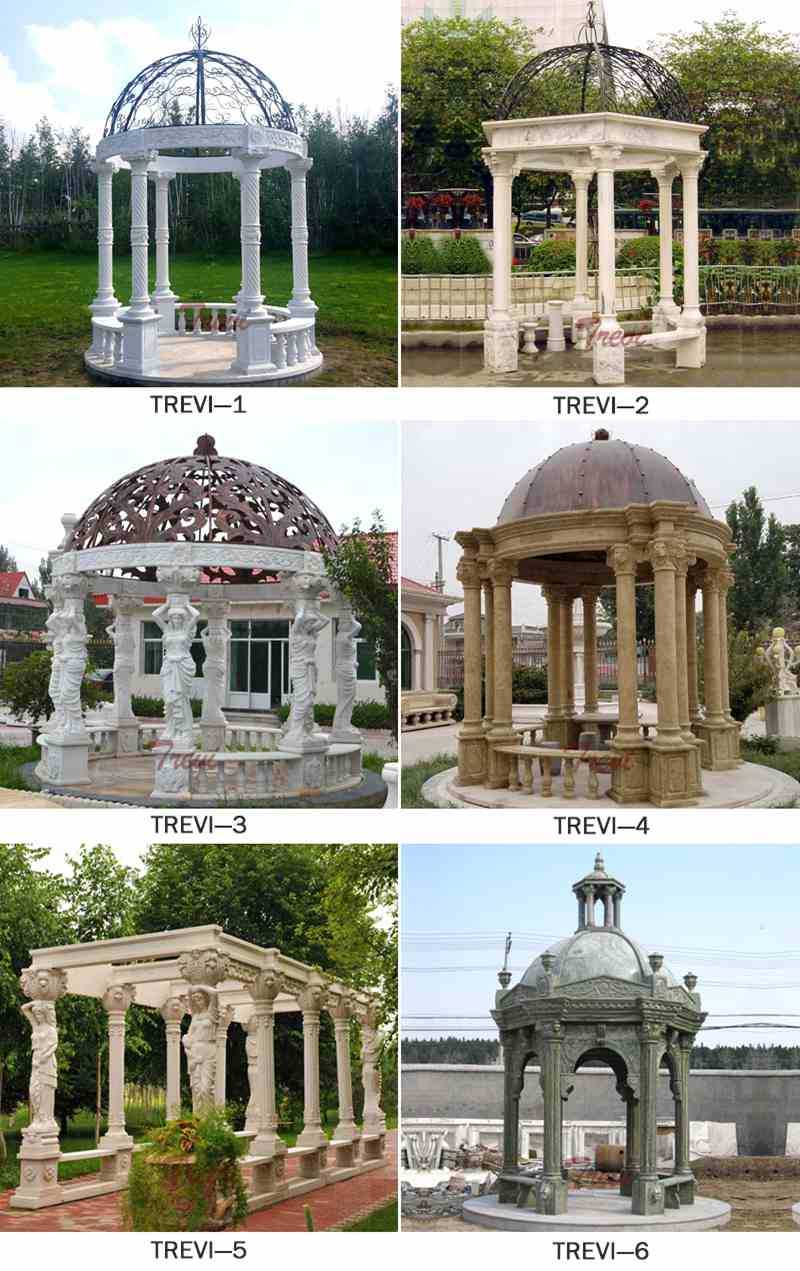 Welcome to consult more information for our marble round gazebos, please believe that our products must be the best choice for you.