Details of the Marble Planter:
This tall marble planter is very stylish and full of fine decoration. The white marble planter is bigger at the top and smaller at the bottom. The white marble planter is tall and its top and bottom are simply decorated with concise lines. The middle part of the planter is carved with multiple stylish parts. First of all, there are two pretty girls' heads with delicate features. In the center of the flower, planters are two angels and bunches of grapes. White marble matches beautiful stylish carving well.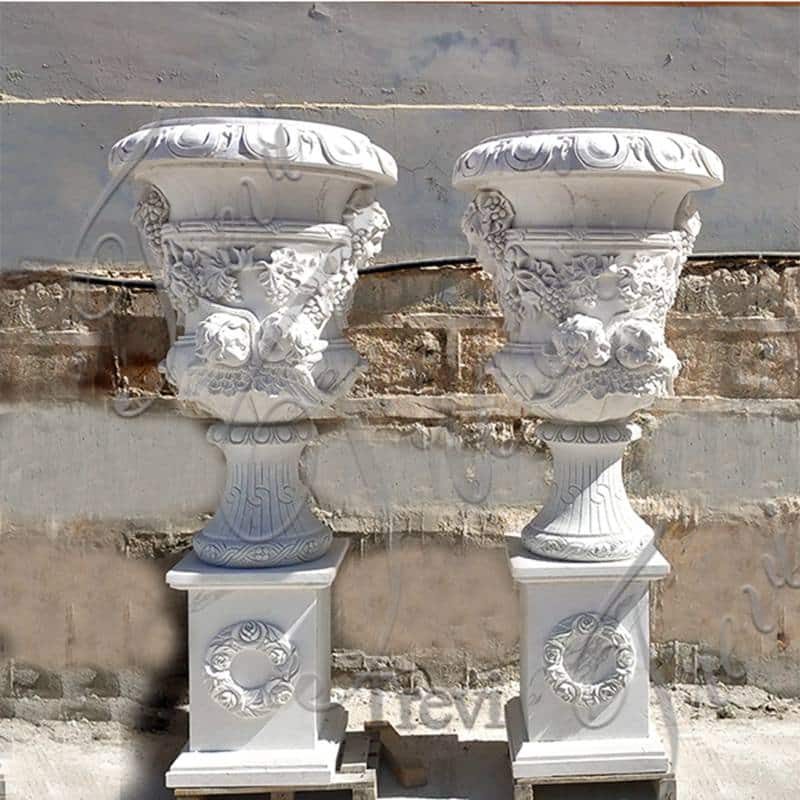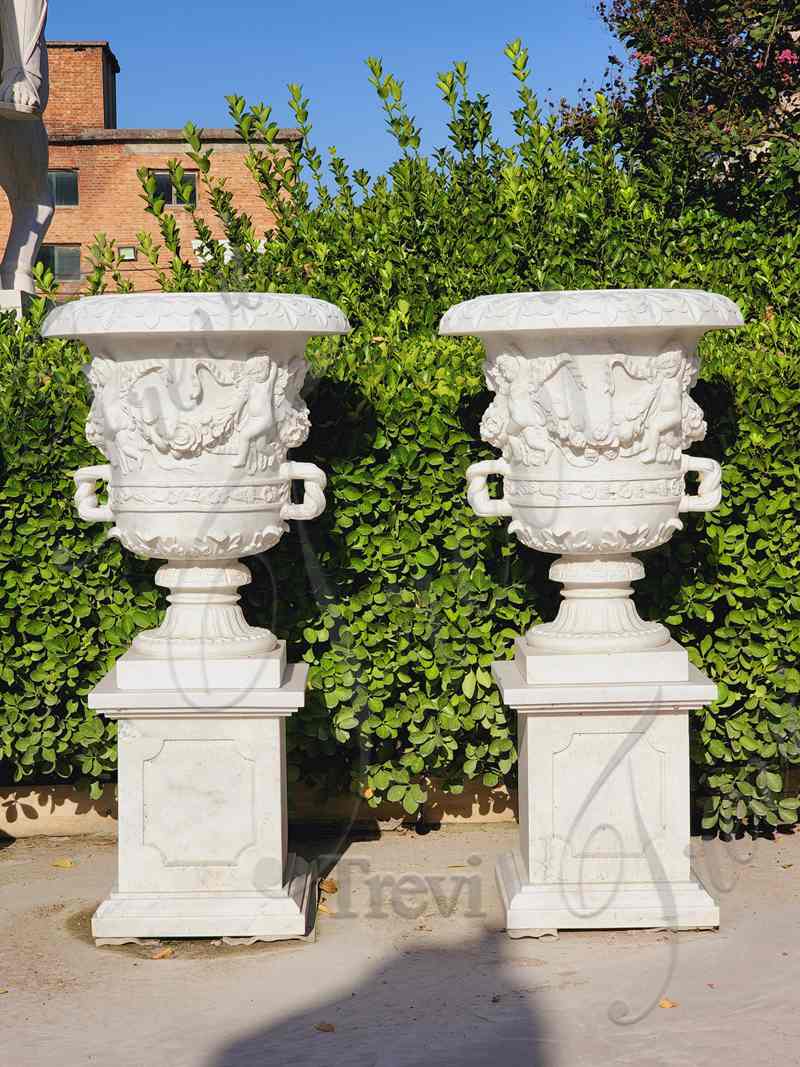 Skilled and Experienced Artist:
We have a professional sculptor team. They have worked on the sculpture for many years. Lots of designs of this cherub planter should be hand carved by skilled artists. These details must be hand carved because the machine could not achieve the finest effect. And machines could not do simple cravings. Artists should strictly crave every detail by hand according to the drawing. They used superb skills to make the angel's faces and grapes very three-dimensional.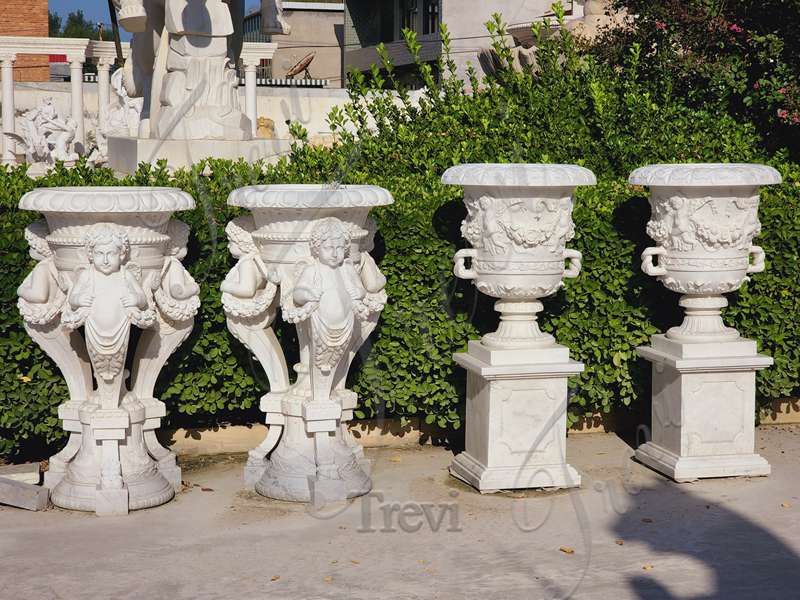 Packing and Shipping:
We pay attention to every aspect of our artwork, packaging, and delivery are also very important. We package the sculpture with a wood crate and foam to protect it from damage. We have cooperation with many experienced express companies. Sculptures of any size could be safely reached. If there is any problem on the way, we would inform you in time. We also bought full insurance for the sculpture.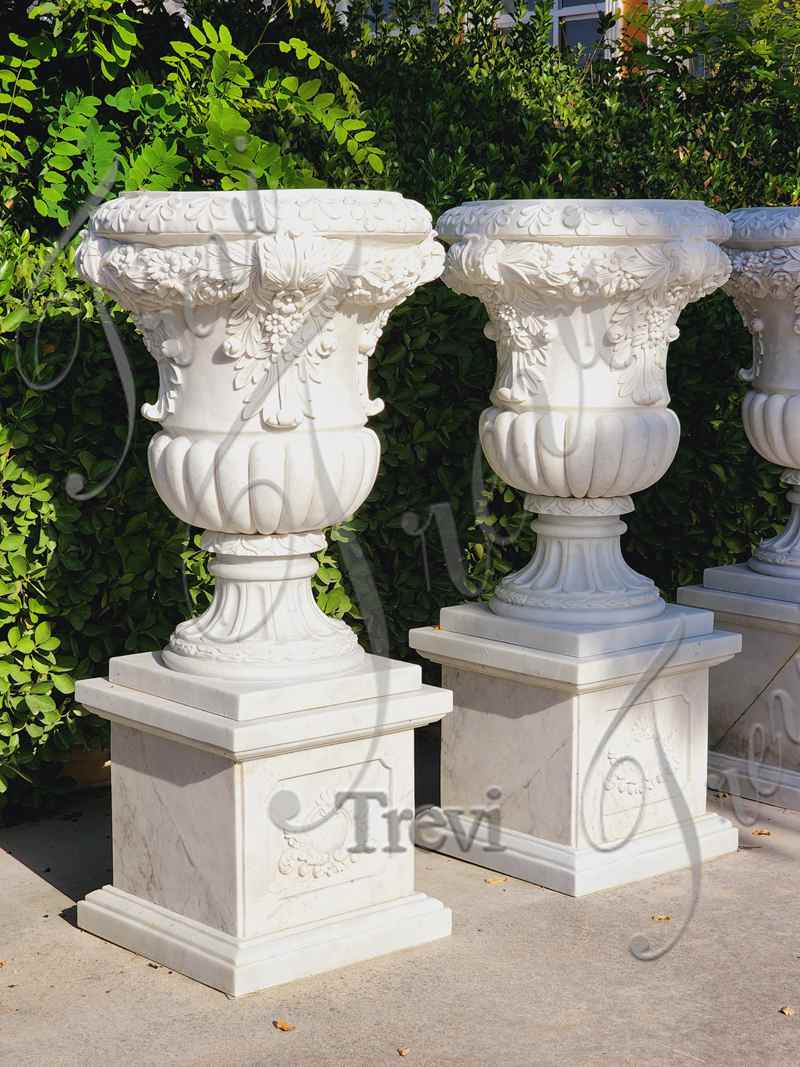 Thoughtful Service:
We focus on customers' feelings. We supply humanized service and would give you advice if you need it from your practical interests. We focus on the unique needs and wants of our customers. So we support customization, and also support drawing for customers. After receiving the sculpture, we would guide and help customers with our professional knowledge if there is any problem.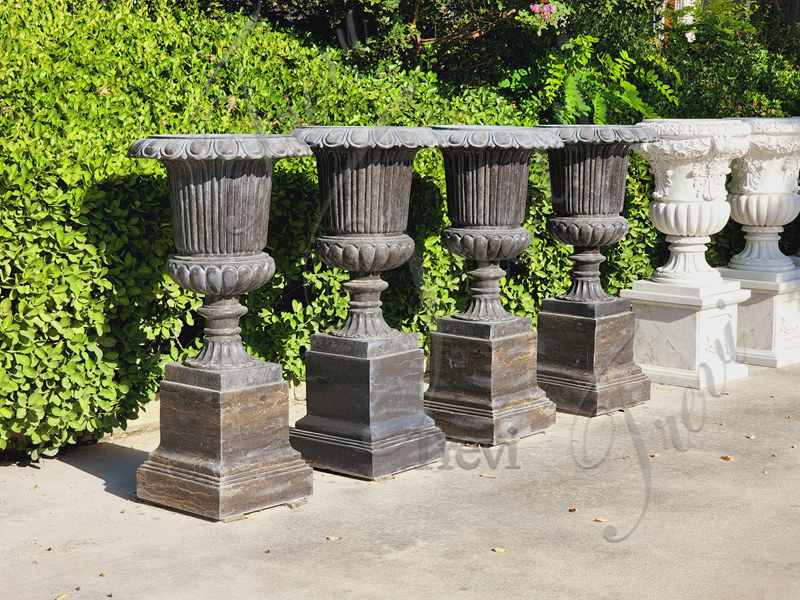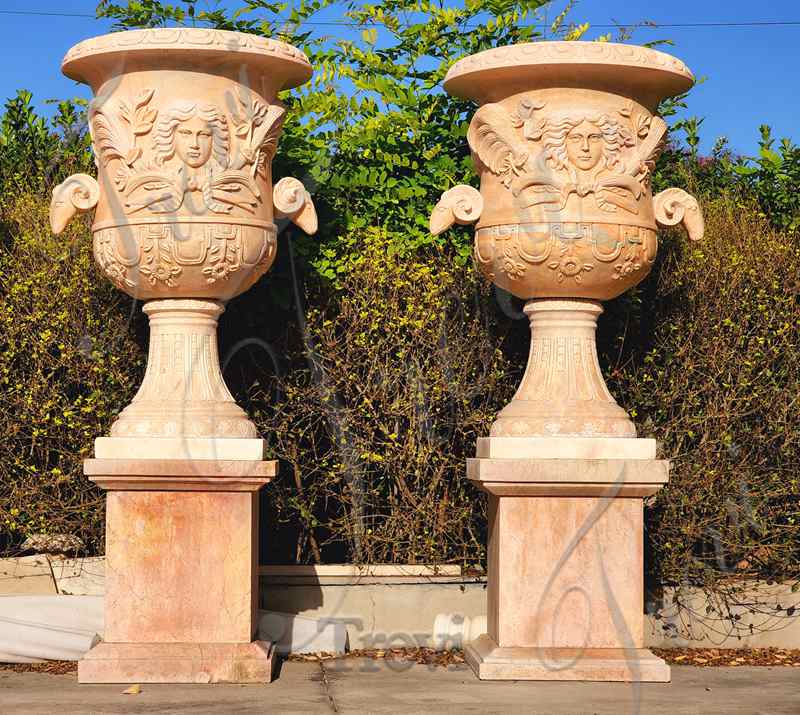 The professional carving team, intimate service, and the strength of the factory could be your reasons for choosing us. If you are interested in our statue, please send us a message. Look forward to cooperating with you.