The exquisite Custom outdoor yard marble Italy pavilion with beach shows every fascinating detail of this masterpiece. This elegant custom outdoor yard marble Italy pavilion with beach will take you back to the ancient Greek period. Decorated with six stunning muses, each column depicts a beautiful woman's highly authentic statue in an elegant gesture.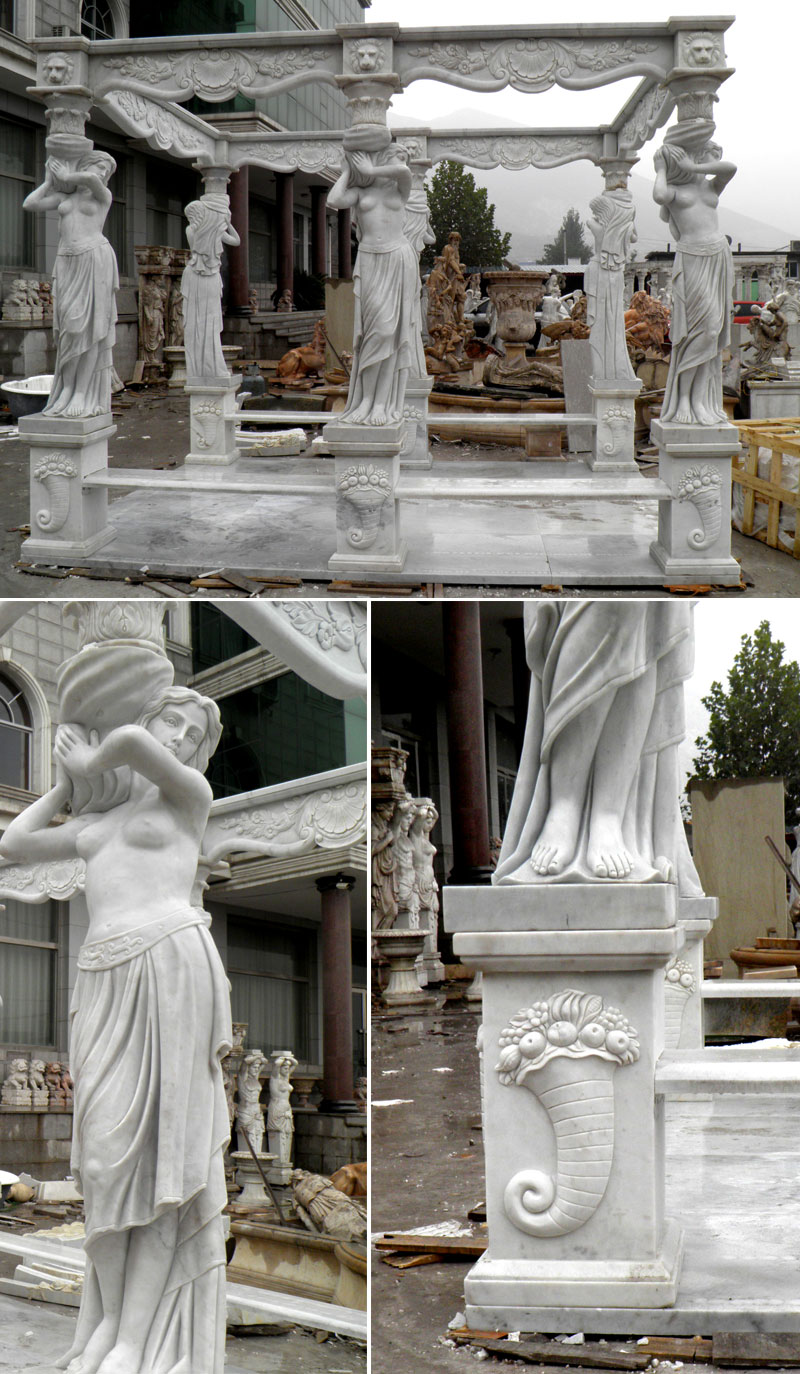 Imagine carving your backyard into a gorgeous marble, with a fascinating structure. The customized design of the marble Pavilion will last for generations, becoming the perfect focus for any family or region.
The beautiful dome is supported by art-made marble pillars, creating stunning marble pavilions that bring an elegant appearance to your lawn. You can choose Classic or modern marble gazebo. We will customize the creation of your gazebo in any dimension, color and design.
We supply various marble gazebo for garden and landscaping, a wide range of stone colors and styles for your choice.They add an artistic focus and bring a sense of style and tradition to your landscape design and courtyard garden.