Introducing Marble Pots for Plants:
Our big marble pots for plants are made of purely natural marble. And, every detail of our flower pots shows the charm of nature. The white stone has a warm sheen in the sun and looks very beautiful. And, since our marbles are all carefully selected A-grade quality. We could guarantee that our pots would serve you for many years, becoming a permanent witness in your garden.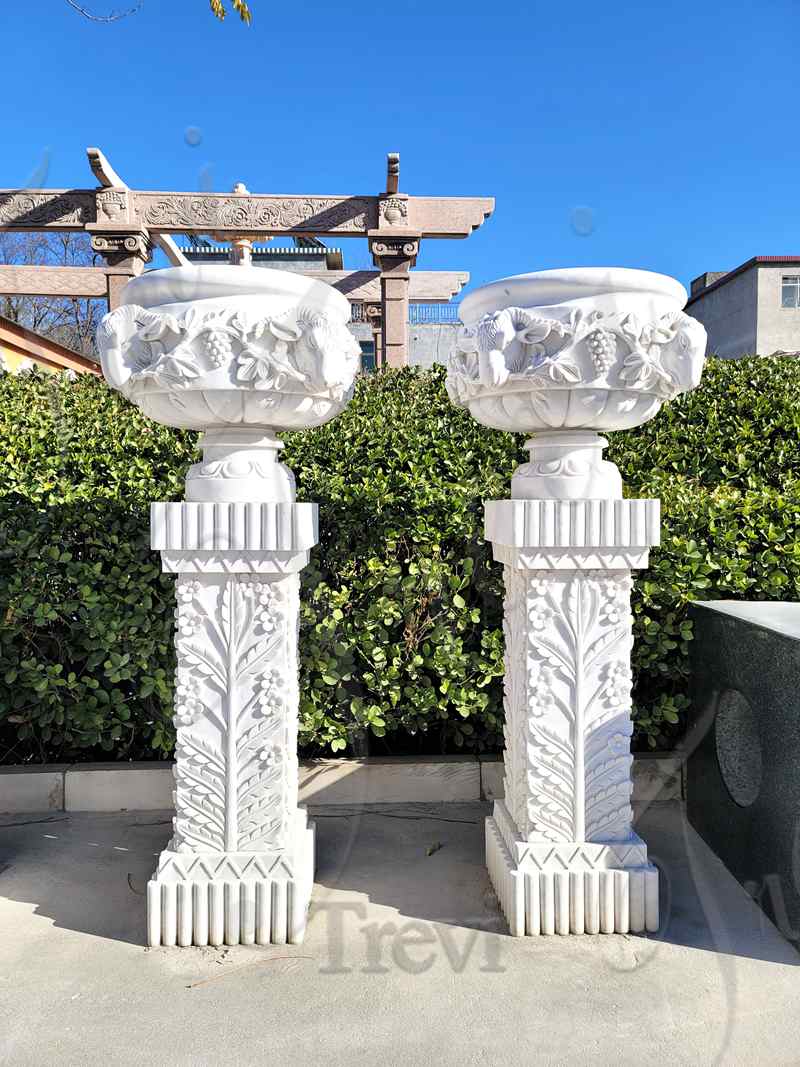 Fine Carving Details:
Every detail of our real marble planter is hand sculpted by our top artists. We could see lifelike grapes and goat heads on top of the pots. The rest of the pot also has pretty floral decorations. All the fine details are combined into such a pair of exquisite marble planters. Our artists have been taught marble carving techniques from an early age and have decades of experience and superb skills. As a result, our white big marble pots for plants have perfectly carved details on the surface.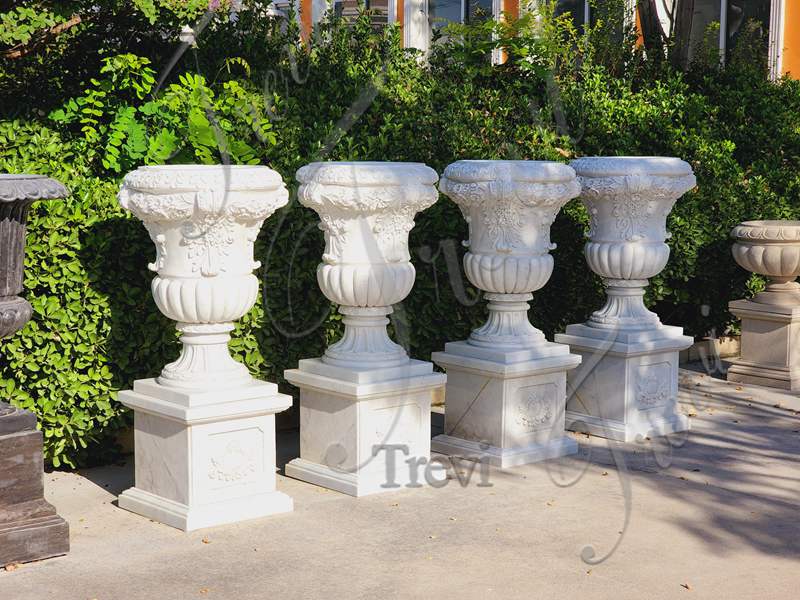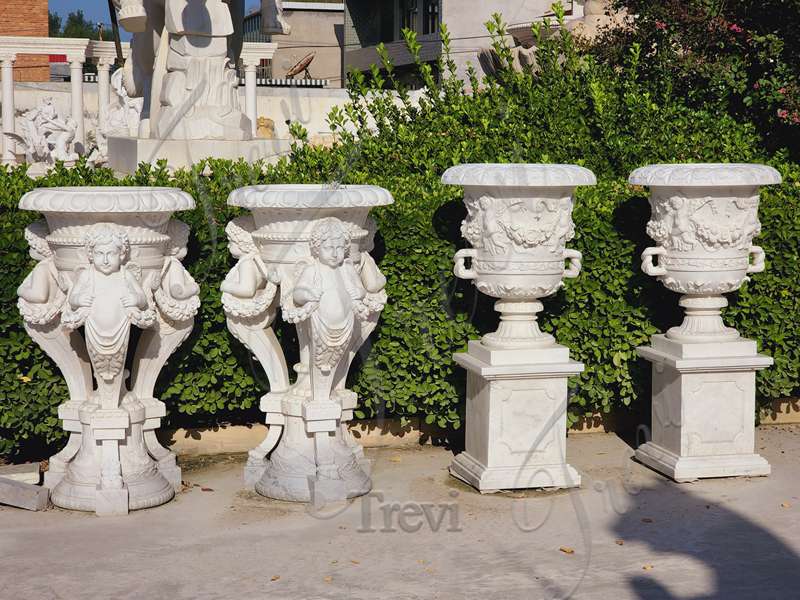 Positions that could be Decorated:
Because of our excellent quality. So our marble planters could be placed in any indoor or outdoor space. Large white outdoor planters like these could be placed in your house, with a large front yard or garden, on the street, or in a hotel. Such beautiful pots could not only grow flowers but also serve as beautiful decorations to decorate your place.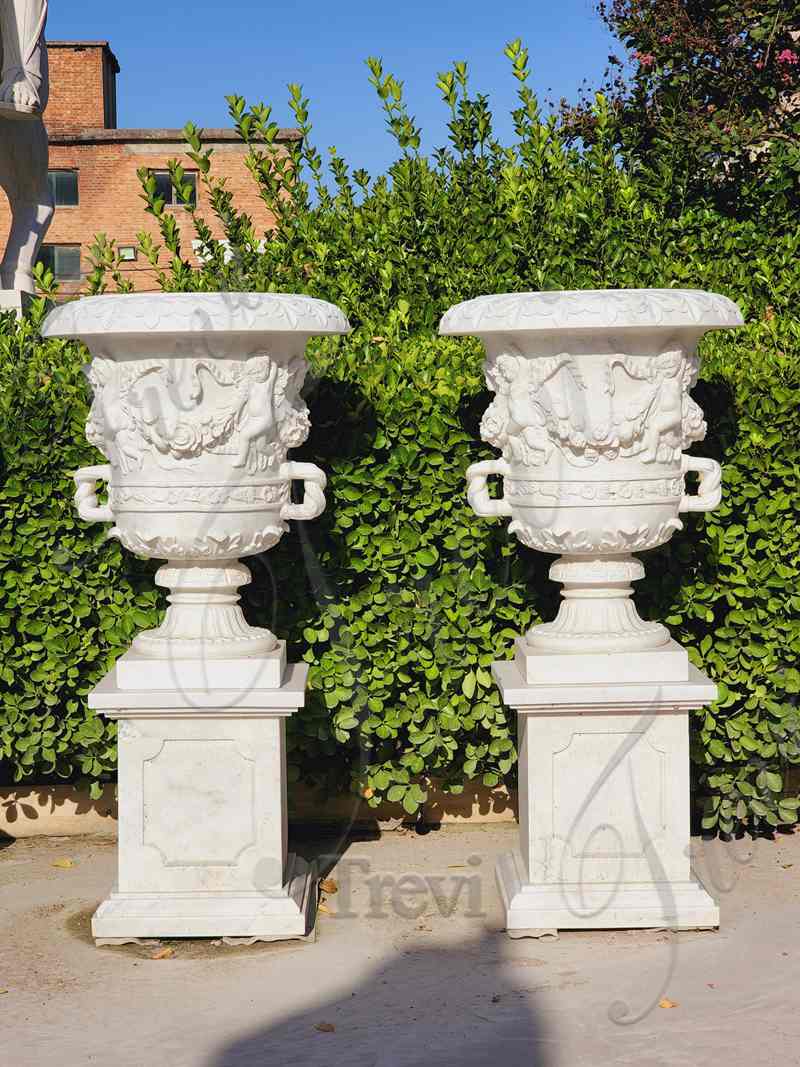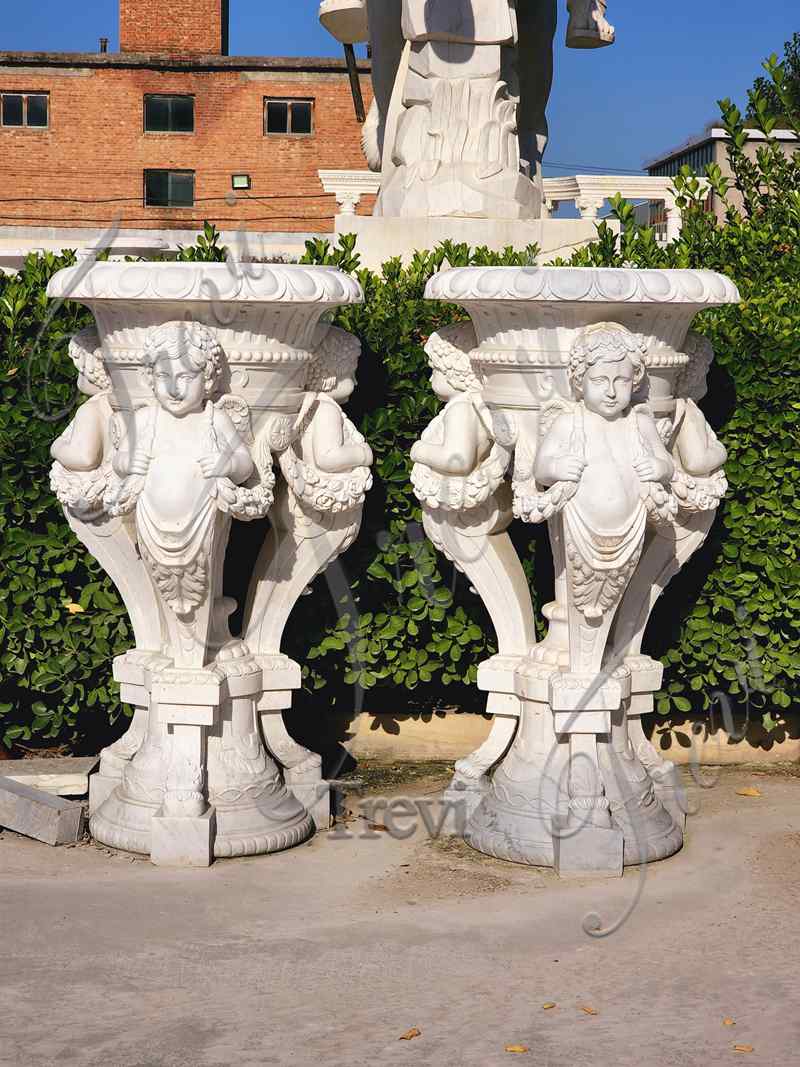 Of course, Trevi offers custom services. So we have professional designers who could customize some designs for you according to your requirements. In addition to white marble planters, we also have beige marble, sunset red marble, black marble, and grey marble for you to choose from.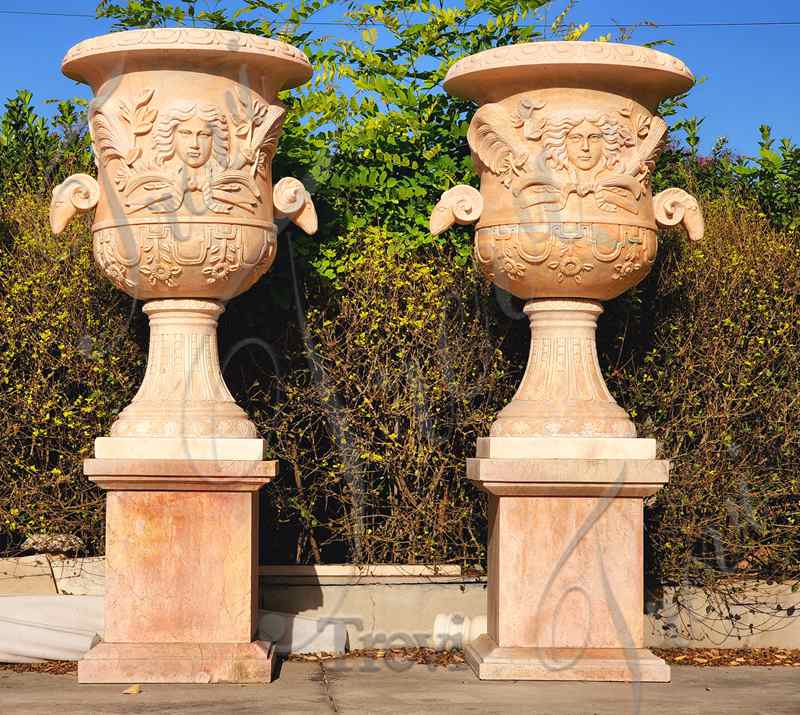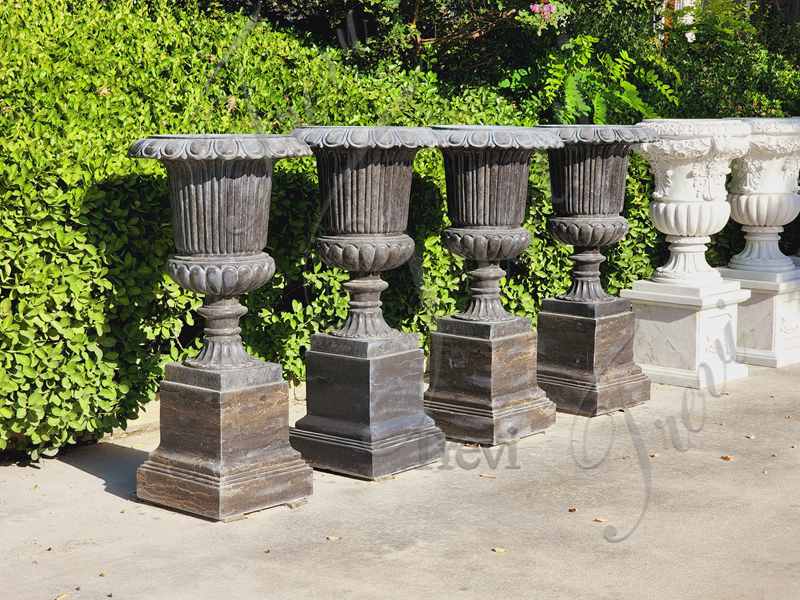 Please feel free to contact us for more engraving details and a free quote.