Large Outdoor Beige Marble Planters Detail:
Extra large outdoor marble planter, it is made of high quality beige marble material. This flower pot is very ornamental and suitable for outdoor entrance or in front of door. The size of our pots is very large. The height of the pots is about 2 meters, so the base of the pots and the pots of the pots could be sufficiently large.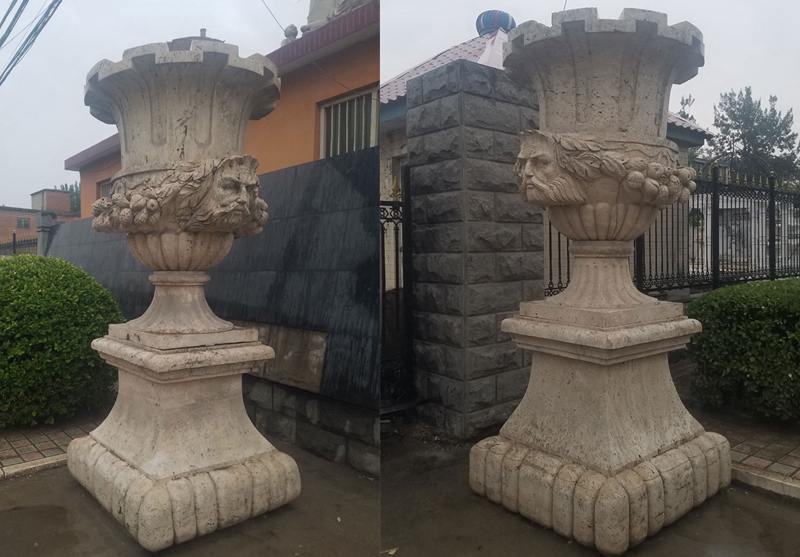 The quality of our large outdoor beige marble planters is guaranteed, because both the selection of raw materials and the production of flower pots are very serious. We have professional marble raw material suppliers to ensure that they continue to provide high-quality marble raw materials for our factory. In addition, we also have professional marble masters who have been engaged in carving marble products for many years and have rich carving experience.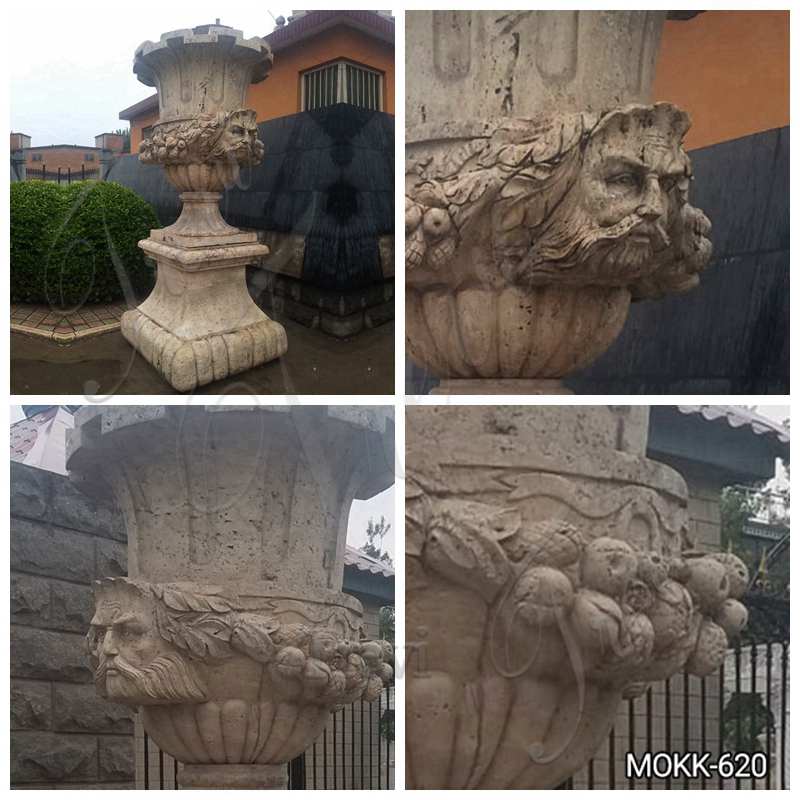 More Designs of Outdoor Marble Planters:
At Trevi Art Sculpture, we have a range of outdoor marble flower pots to choose from, regardless of style or material. Regarding the size of the flower pot, we have a variety of regular sizes, but also other sizes for you to choose from. We could accept bulk customization or private orders. Because all our products would be produced strictly according to the order, we would definitely provide you with high-quality large decorative marble flower pots.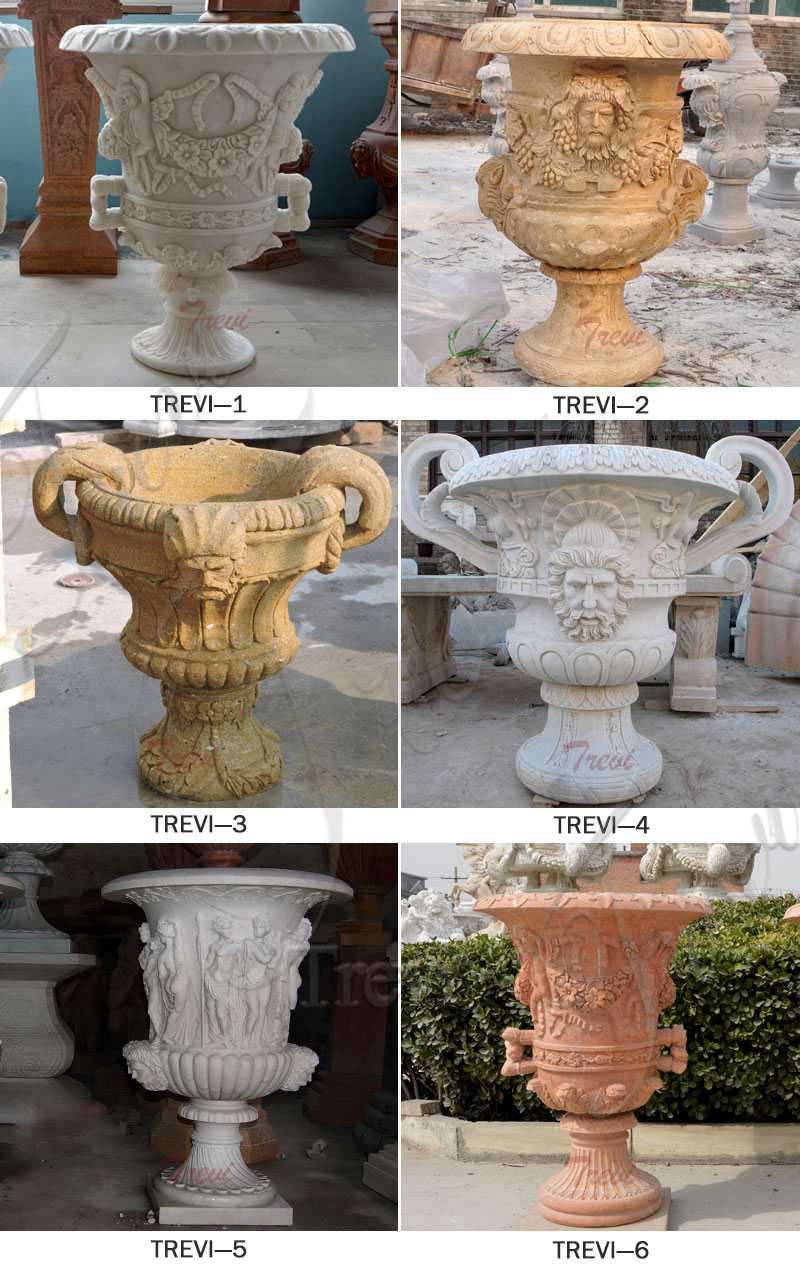 The Packing of Marble Planters:
In order to make sure that packaging and the large beige marble planters are in good conditions. Internal packaging: We would use foam and soft cotton to protect each carving part, especially for some of the exquisite parts. Outer packaging: We use sturdy wooden boxes with a thickness of 3 cm and good metal knots and nails. There will be enough wood chunks as support for the inner products to prevent shaking.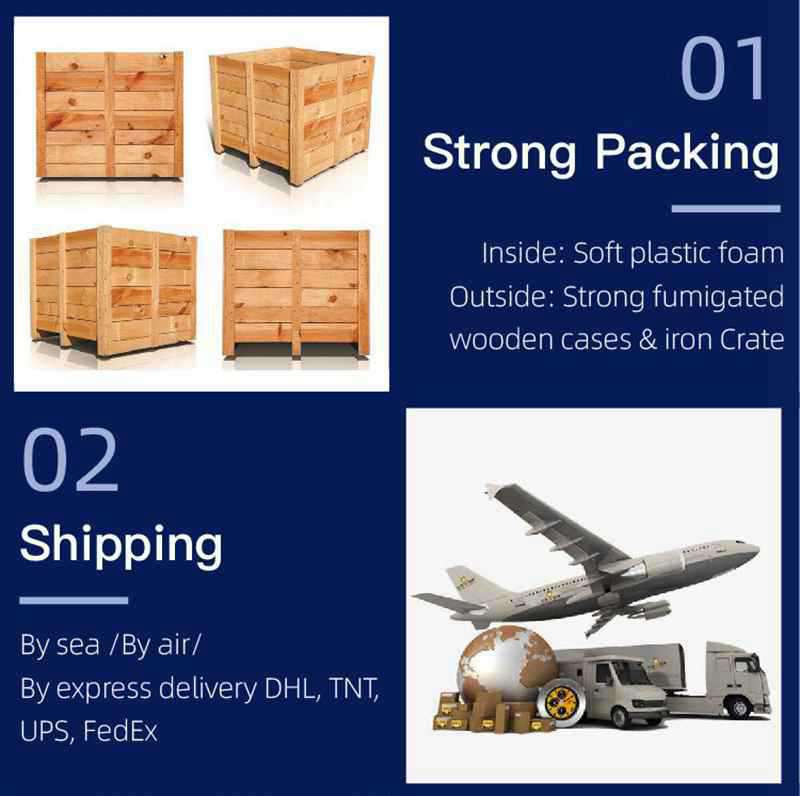 In addition to strict packaging, we also purchase insurance for the goods to ensure the safe transportation of the goods. So you could rest assured that our products could be safely delivered to your hands.