Introducing Stone Flower Pots:
These stone flower pots are carved from high-quality white marble. This pot is a very vivid peacock look. Trevi's peacock pot art is very realistic and serene. The overall shape of the peacock is beautiful and vivid, and it seems to be shrouded in the moonlight. They are graceful and their feathers are standing on the ground. Without a doubt, this marble planter would be the focal point of your garden or villa, as well as an attractive focal point on the street.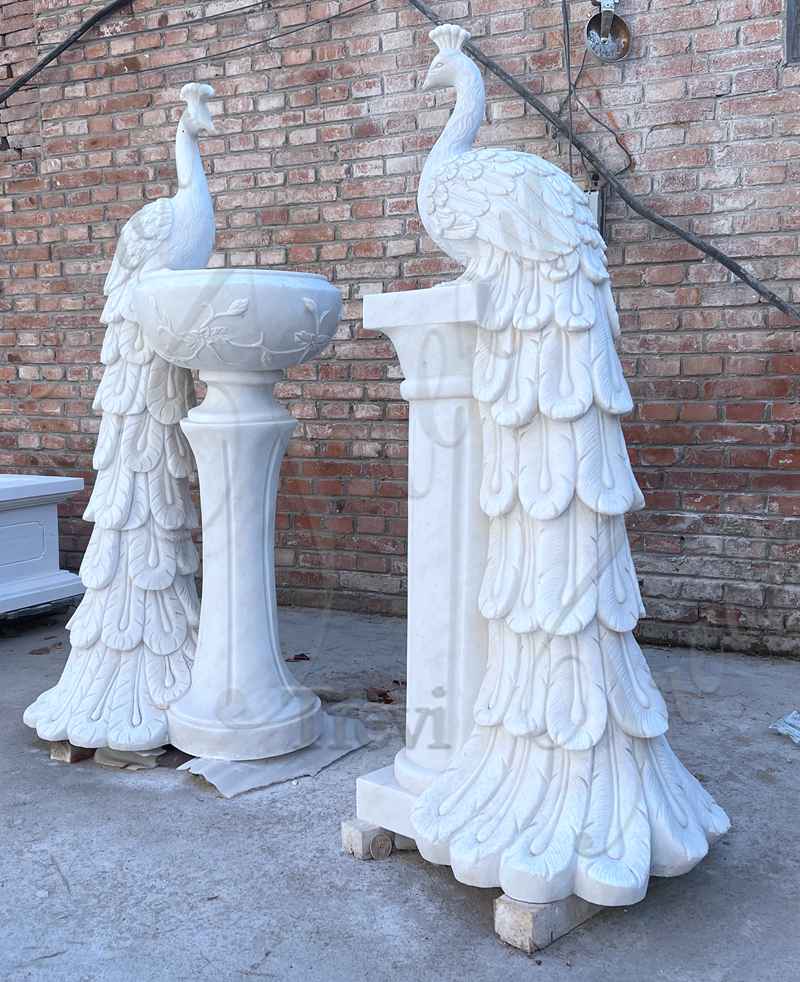 A Pot that Expresses Your Refined Taste:
Trevi stone flower pot is beautifully carved and uniquely shaped. Moreover, our flower pots not only have decorative functions but also practical functions. In general, the stone garden planter has penetrated into garden planning and design and has begun to attract more and more people's attention. It could not only provide people with a beautiful external environment but also play a pivotal role in enhancing the artistic atmosphere of the garden. Therefore, marble's unique stone planters are favored by many people.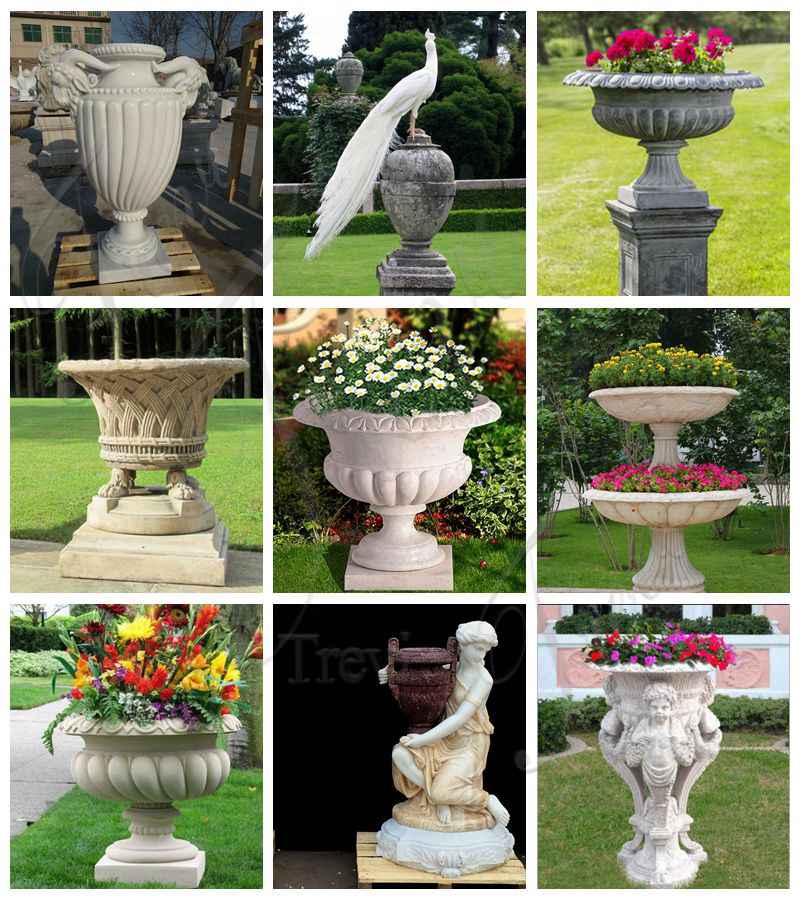 Reliable Packaging Process:
After many tests, the Trevi factory has developed the safest method of packing marble planters. First of all, our packaging materials are safer than other factories. In addition, the outer layer of our flower pot is fixed with a 3CM thick standard wooden box (most of the others are only 2CM thick). And, we fill the inner layer of the wooden crate with soft plastic or foam. There is no doubt that after layers of packaging, Trevi Unique stone planters are immune to any bumps and scratches. Finally, we would purchase insurance for all sculptures. You could buy different types of large stone pots with confidence at Trevi.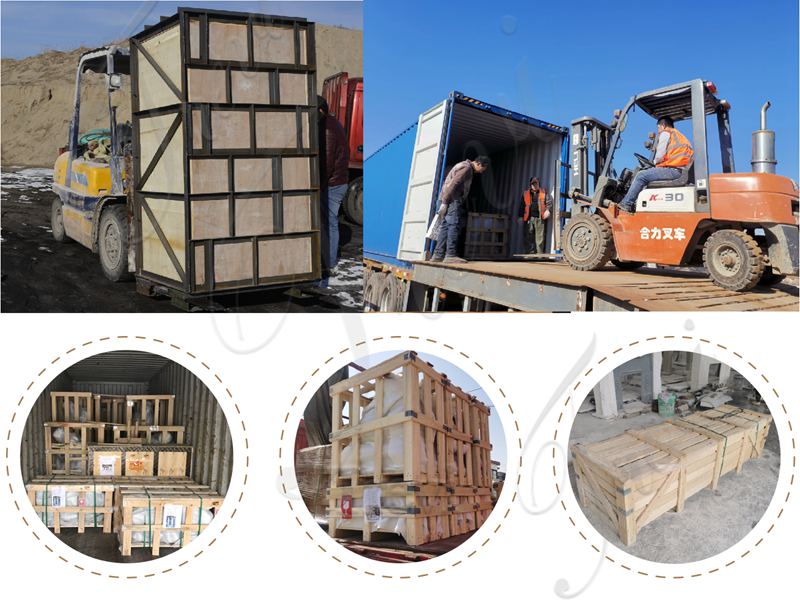 Trevi Export Experience:
As a professional marble flower pot export factory, we have been working on carving marble flower pots for over 40 years. For over 40 years our sculptures have been exported to many countries, including the USA, Canada, UK, Italy, Spain, Germany, France, Russia, Cyprus, Greece, Czech Republic, Belgium, Netherlands, Brazil, Mexico, Saudi Arabia… We also receive Got a lot of good reviews. Many of our clients who have worked with us many times have purchased large stone plant pots. And, they think Trevi is really trustworthy.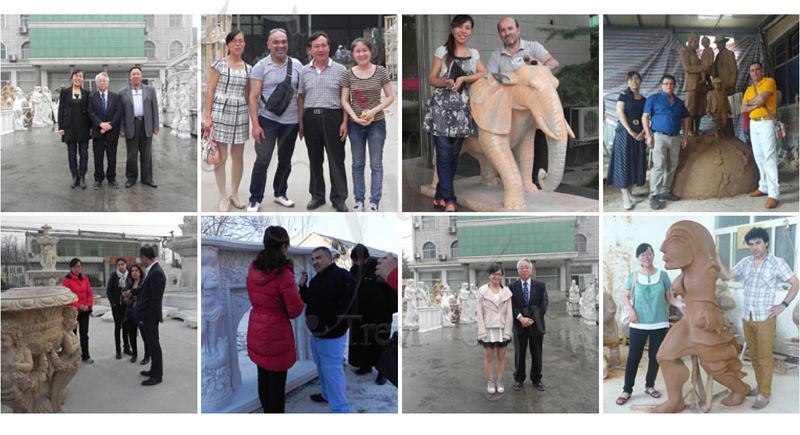 Click on the link below and you would get a beautiful peacock flower pot. Even more, discounts are available if you buy large quantities of stone plant pots.