Marble Gazebo's Overview:
The marble gazebo of the sunset red material is more exquisite and very simple. And Trevi's gazebo has its own powerful advantages. And what we could see is that the natural decoration of natural marble in this shape is very beautiful.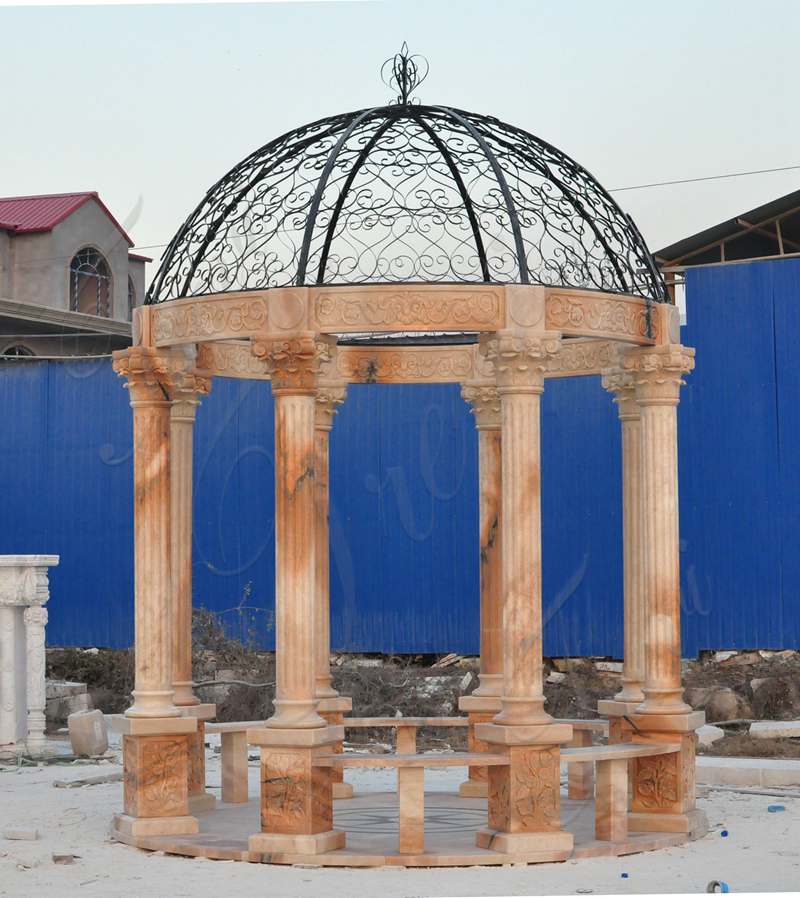 Continuous Improvement and Progress:
Trevi artists have been improving the structure of the marble pavilion. We could see that there are many improvements in the structure of this pavilion. For example, according to the modern increase in the cost of building land, we could adjust the area of the ground floor. Of course, Trevi has also combined the characteristics of some European styles into the aesthetic needs of Europe and the United States.
Advantages of Marble Pavilion:
The Trevi marble gazebo style is mainly reflected in the architectural style of the roof and the surrounding pillars. Trevi pillars use a whole piece of marble directly, and carved decorations on the pillars. Marble gazebo has many advantages. It is more durable and corrosion-resistant than wooden pavilions. Moreover, it is stronger than a pavilion built by a building and has better wind and earthquake resistance. In addition, the integrated shape of the marble gazebo shows a more sophisticated quality.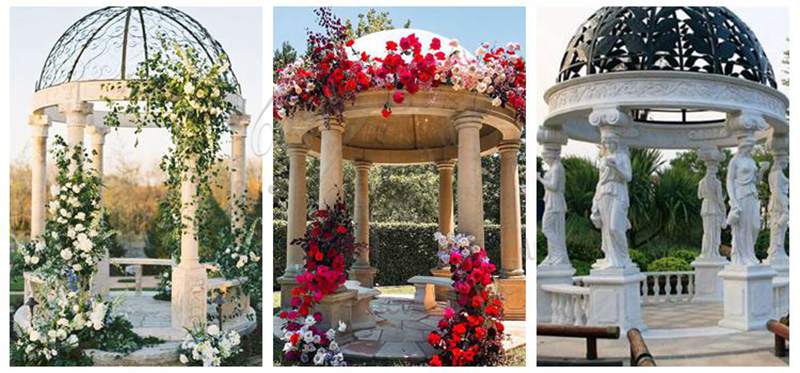 The Role of Marble Gazebo:
Pedestrians who come to the marble gazebo could enjoy the breeze and the scenery of the mountains. They could sit here to rest and take a nap. So here is a good place to rest, chat and play chess. Of course, this is also a great place to enjoy lunch leisurely. During heavy rain, pedestrians and people working nearby could also go to the gazebo to take shelter from the rain.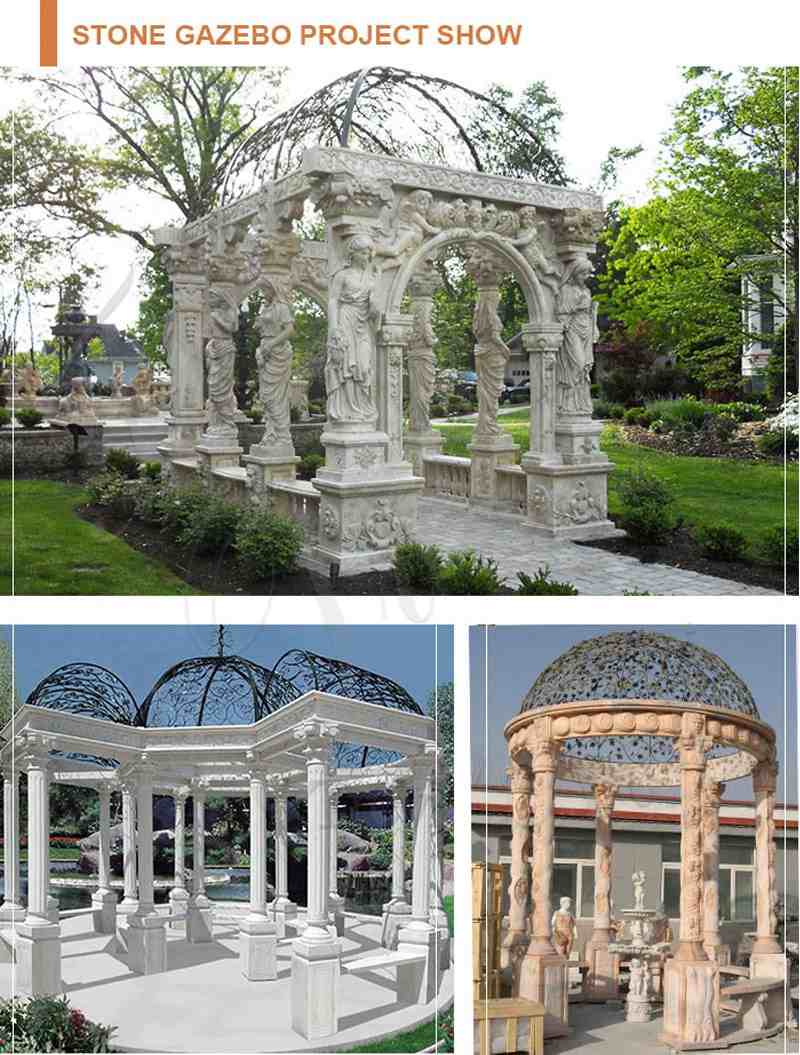 Diversity of Applicable Venues:
Trevi marble gazebo is carved from natural raw materials. Our pavilions are beautiful in shape and are widely used in parks, squares, scenic spots, temples, and other social fields! Of course, the Trevi Pavilion could also be combined with other garden constructions such as flower stands, promenades, and water pavilions.
Generally speaking, the gazebo not only increases the romance of the garden but also enriches the landscape of the garden. You could contact us as soon as possible for more details and the latest design catalog.