Hand Carved Exquisite Beige Marble Flower Pot Detail:
Hand carved exquisite beige marble flower pots, our flower pots could be used not only as planting containers for planting beautiful flowers and plants, but also as a beautiful art collection. Whether it is placed in your beautiful home garden or in your indoor room, it is a good choice. Our marble flower pots have amazing quality and details, so they could be used indoors and outdoors for many years.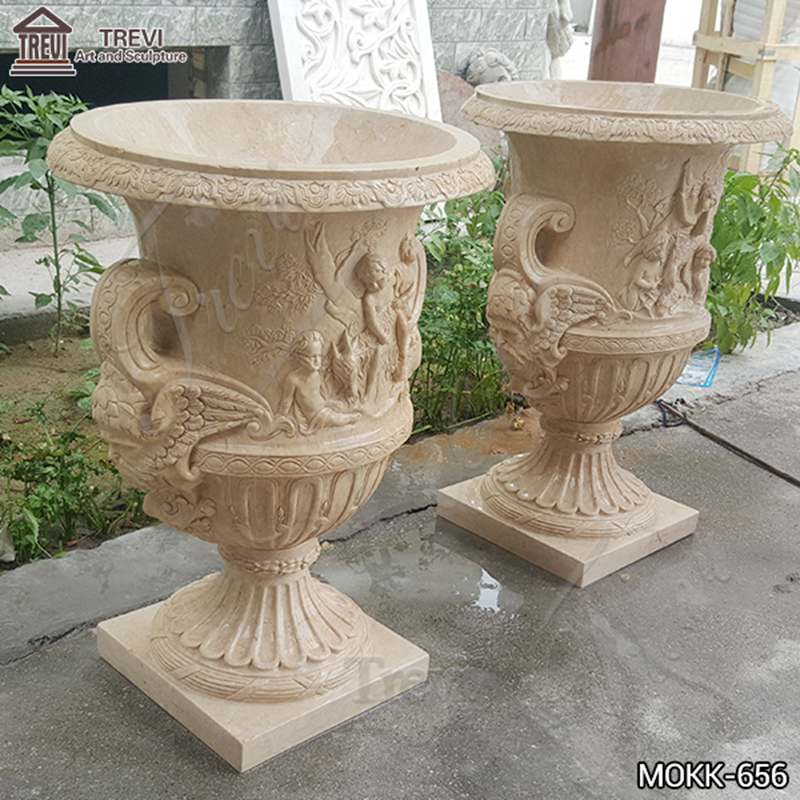 On the outside of this hand carved beige marble flower pots, there are exquisite carving patterns. On the two handles of the flower pot, you could clearly observe that there are exquisite head statue carved. These beautiful carving details are hand carved by our professional marble craftsmen, and the surface has been carefully polished. This requires our marble masters to be very professional in order to complete beautiful masterpieces.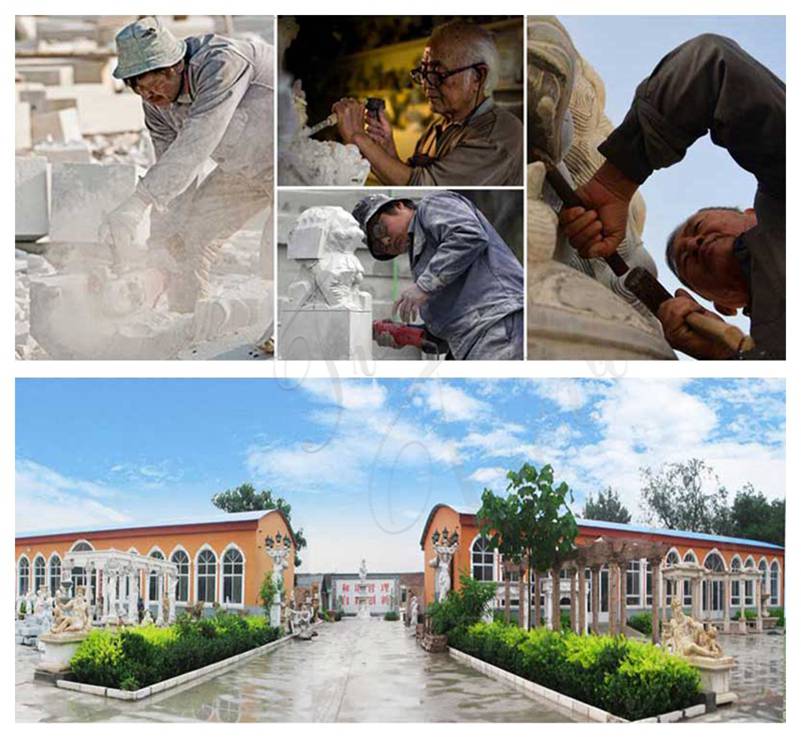 Our hand carved beige marble flower pots or other types of stone flower pots make this decoration more beautiful. In addition, marble flower pots are very durable, could withstand all types of weather conditions, and could be used for hundreds of years.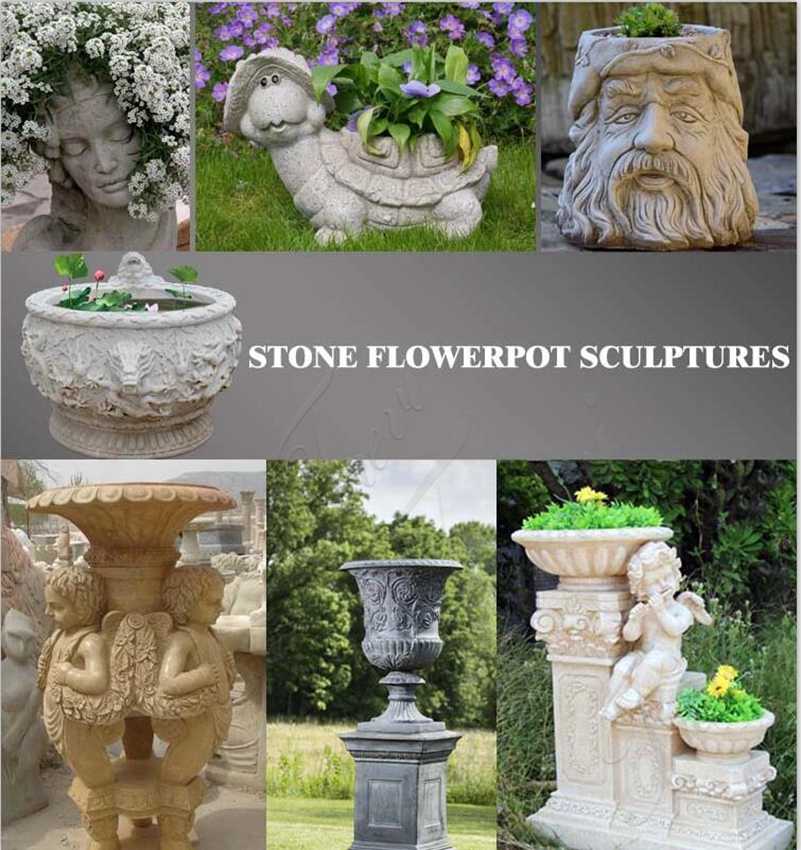 The Introduction of Our Factory:
Trevi Art Sculpture is located in Quyang. As everyone knows, Quyang is the "hometown of sculpture". Our main products are marble fireplaces, fountains, gazebos, pillars, flower pots, stone tables, benches, busts, western statues, garden carvings and decorations. Regarding the material, it depends on your requirement. Usually we use first-class white marble, sandstone, travertine, granite and other natural materials. We are a basic stone carving factory that could do all the production. We could also produce a variety of stone products based on your pictures or drawings.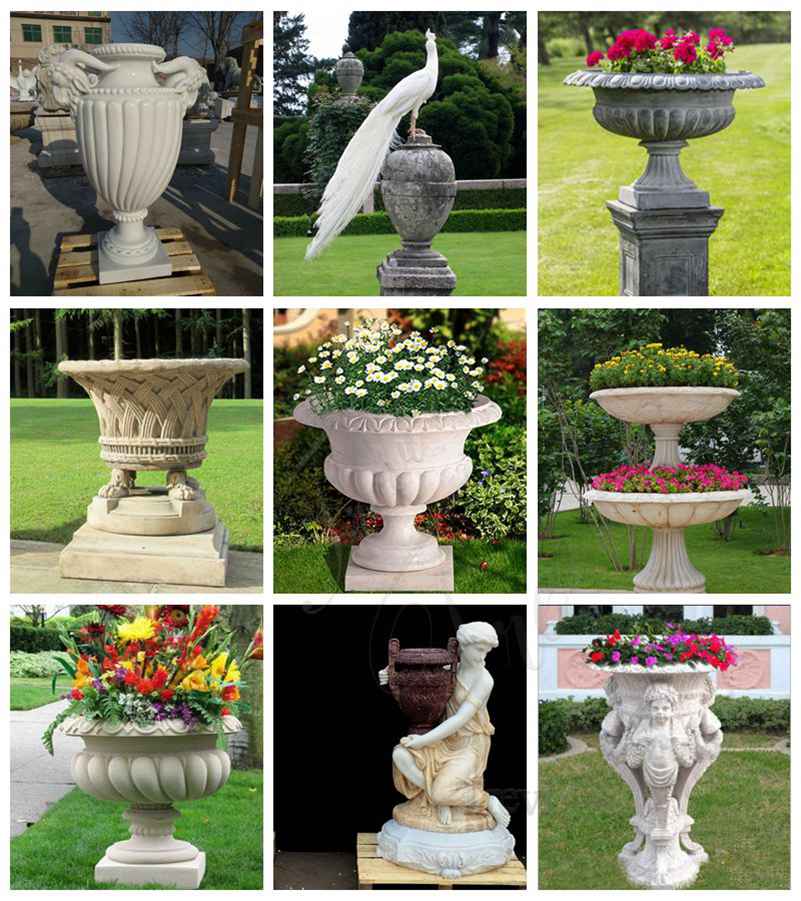 So for further more information about our exquisite beige marble flower pots, you could contact us by e-mail or phone, we are looking forward to your inquiry!