These pair of Stone Marble Planters for Home Decor is made of high quality red stone materials. Our marble sculptors ues these grade materials go through various processes such as cutting, engraving, modifying, burnishing and polishing. In these series of processes, the most worthwhile is the technical process of engraving. The masters of You Fine Art Sculpture have many years of experience in carving and are highly skilled.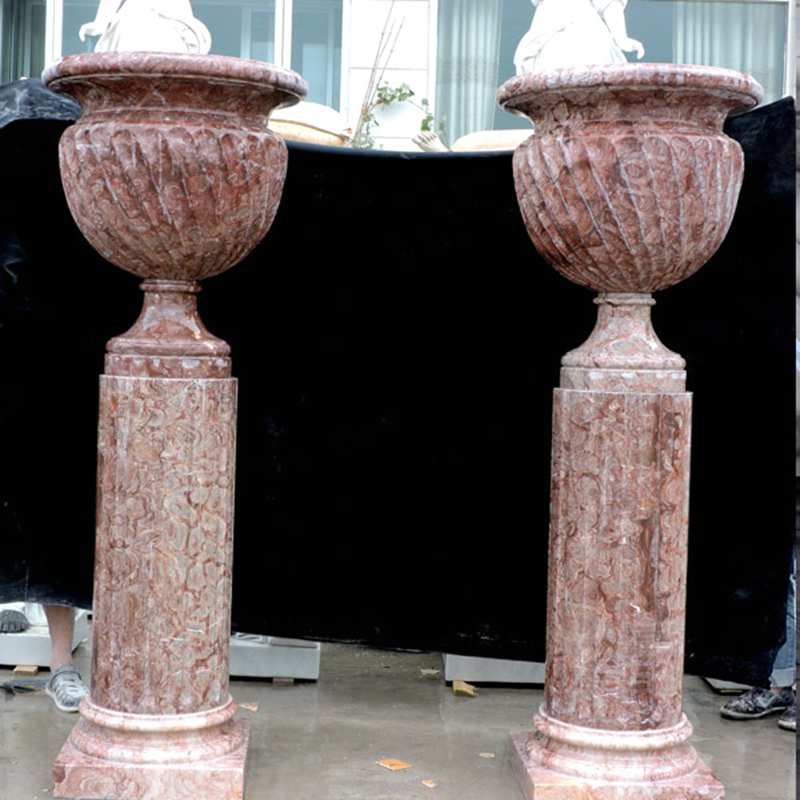 Stone Marble Planters for Home Decor could be used in a variety of offices, hotels, residences, research institutes to provide a fascinating look to the garden area. These products have a variety of attractive characteristics, long-lasting gloss and different sizes. We have the highest quality raw material manufacturing and suppliers to ensure the quality of our products. Due to its shape, color and design, this raw material has high requirements in the domestic and international markets.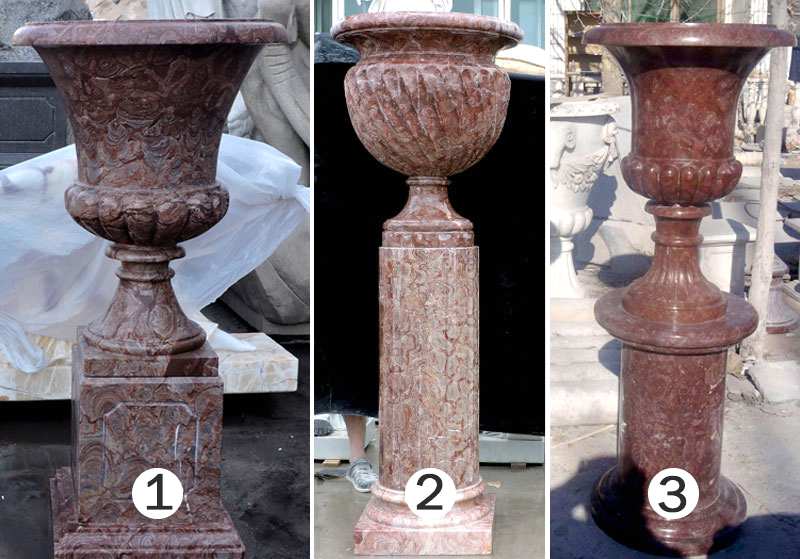 Our Stone Marble Planters for Home Decor are produced using a unique and proprietary casting process. Made from high-quality materials, more than 90% of the finished sculptures and products are natural marble, giving it the good look and feel of surface. Please note that they are hand finished by our experienced sculptors, and every detail of the figure is carefully carved. Therefore, these planters is completely worthy of an invaluable piece of work.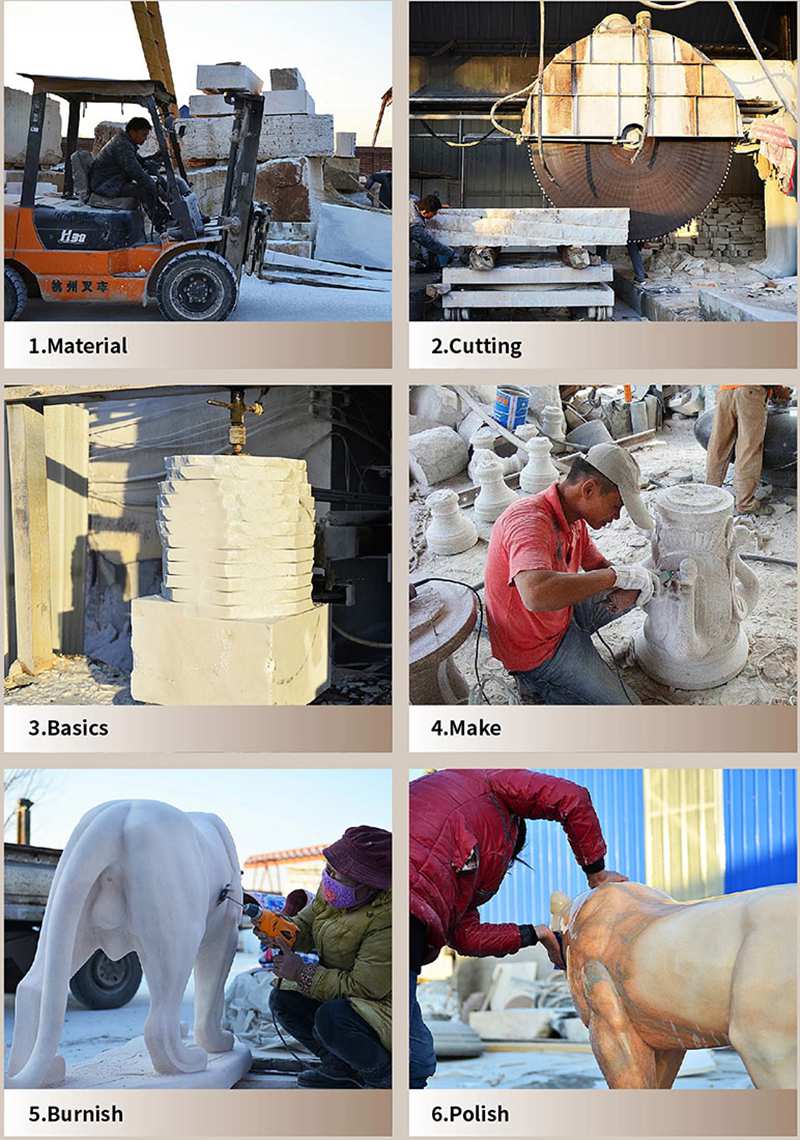 As one of the leading and largest companies in China, we are committed to providing a wide range of marble planters and flower pots to meet the needs of our customers. This marble planter is designed to meet the requirements of the customer and is suitable for most needs. The materials used are so fine that they are in great demand throughout the market.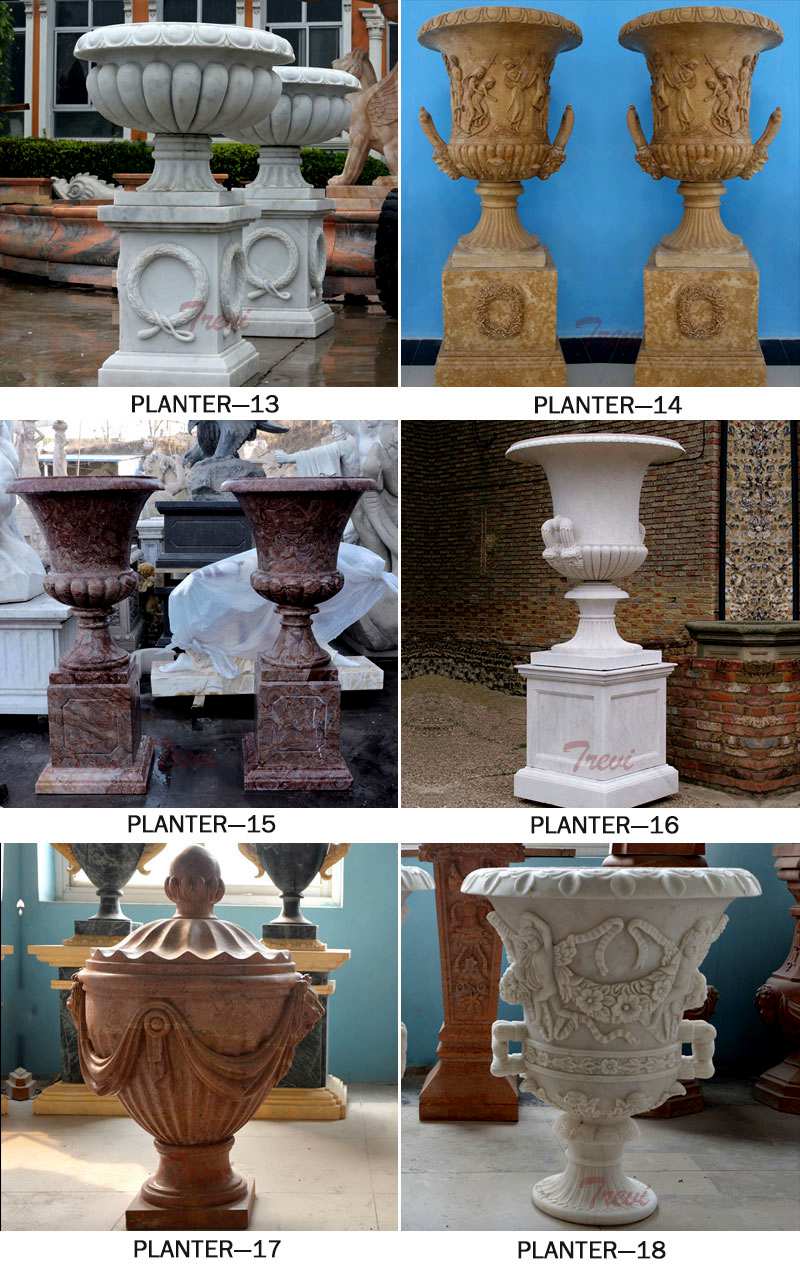 These Stone Marble Planters for Home Decor have custom options and affordable prices, please contact Trevi Art Sculpture to get lastest price today!