Large Yellow Marble Flower Pot Detail:
Very delicate Yellow Marble Flower Pot. This large marble planter is made of yellow marble materials. Very old colors that gives us a very antique look. This flower pot comes with a deep pot, which is a good place for plants and flowers.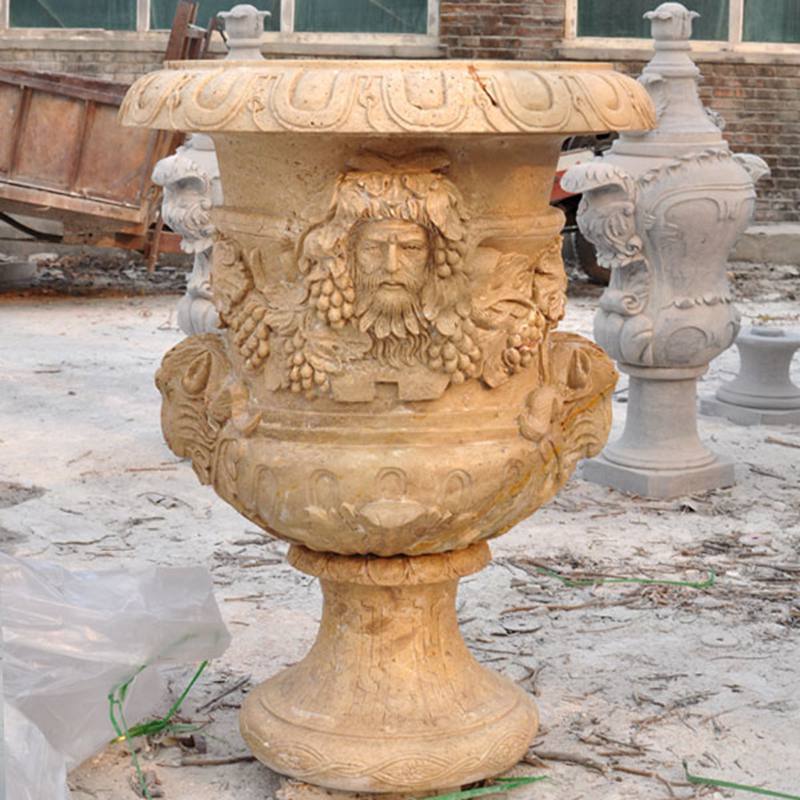 The entire marble flower pots are very delicately carved with beautiful patterns, these patterns are carved on both the outside and the base of the flowerpot. There is also some character statues on the outside of the flower pot. Although the statue is relatively small, our professional marble craftsmen still sculpt it very vividly and realistically.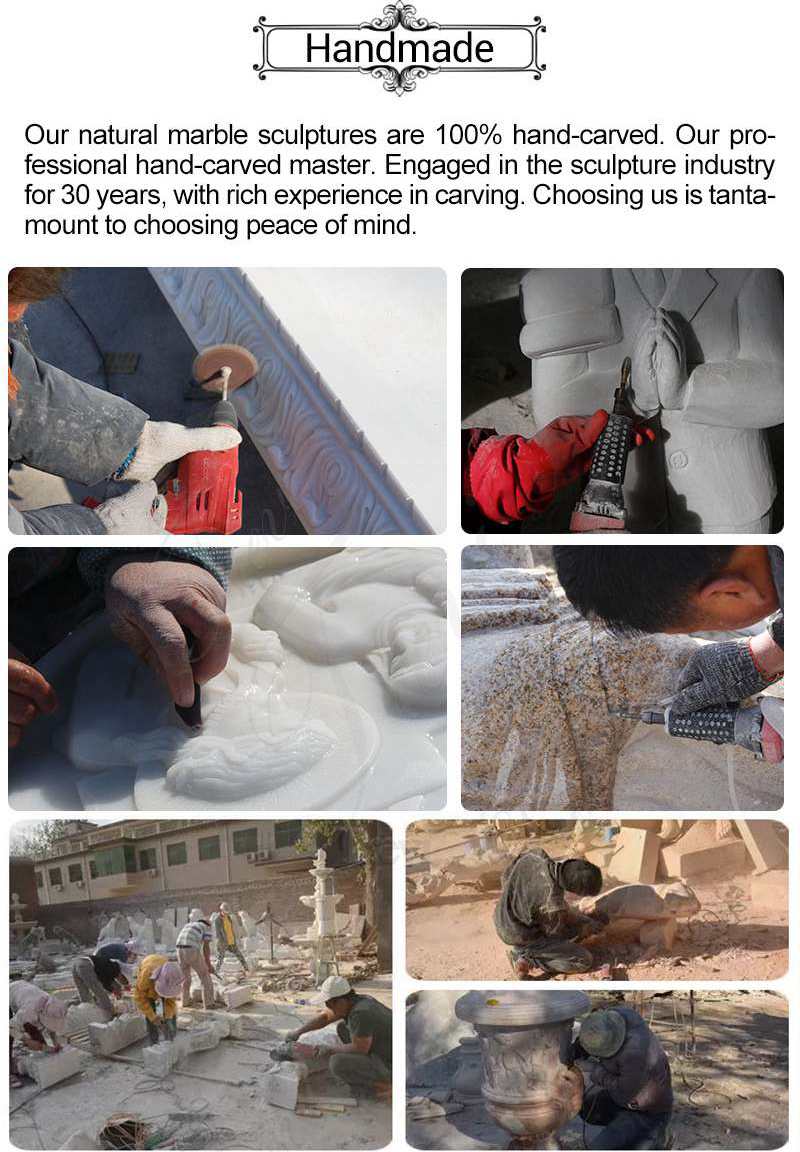 This flower pot has not been polished, and the matte texture makes this planter have another unique beauty. Whether it is placed indoors or outdoors, it is a good choice. We accept bulk customization and we also accept individual orders. Therefore, we would provide you with the best products and the best prices.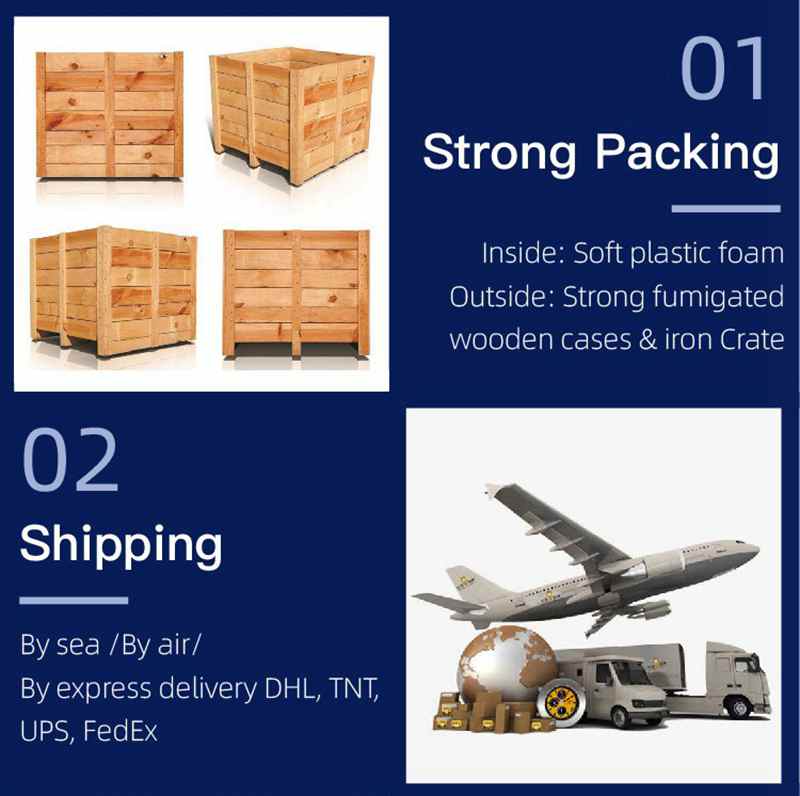 The Packaging Measures:
> Outer in 3CM standard wooden crate (most of others only have 2CM thick), inner in plastic or foam.
>> You Fine would buy full insurance for your goods, to make you worry free.
>> Thick soft foam, double strong rope fixed inside and outside of the packaging, to effectively prevent the goods from damage.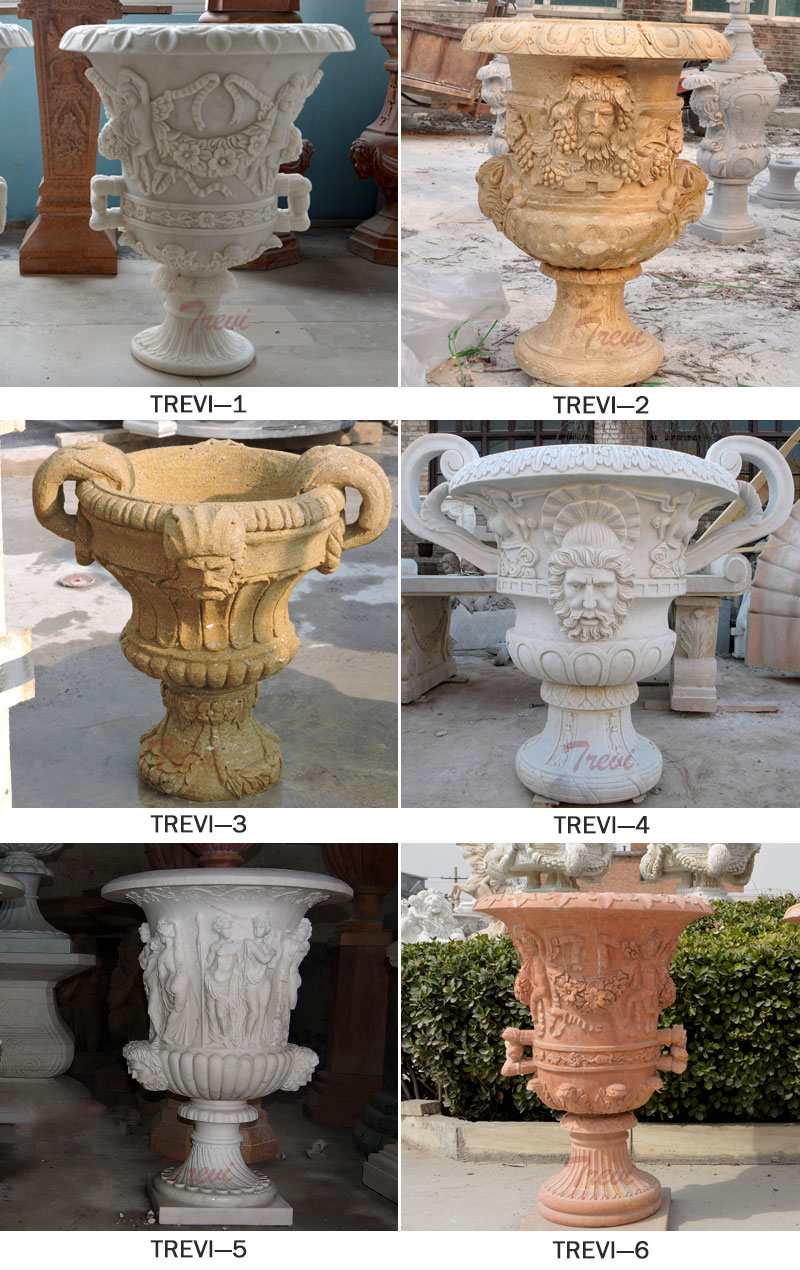 With the constant scarcity of marble raw materials, the prices of raw materials are constantly rising, and the labor costs of workers are also rising. Due to various factors, the price of our marble flower pots pots would also increase. If you like our antique yellow marble flower pots or need to buy them in the near future, you could contact us to book now to get the best price.