Antique beige marble large flower pot is perfect to make your garden wonderful. It has beautiful and clean lines throughout the surface of the antique beige marble large flower pot. This large flower pot is made of marble, also could be carved from granite.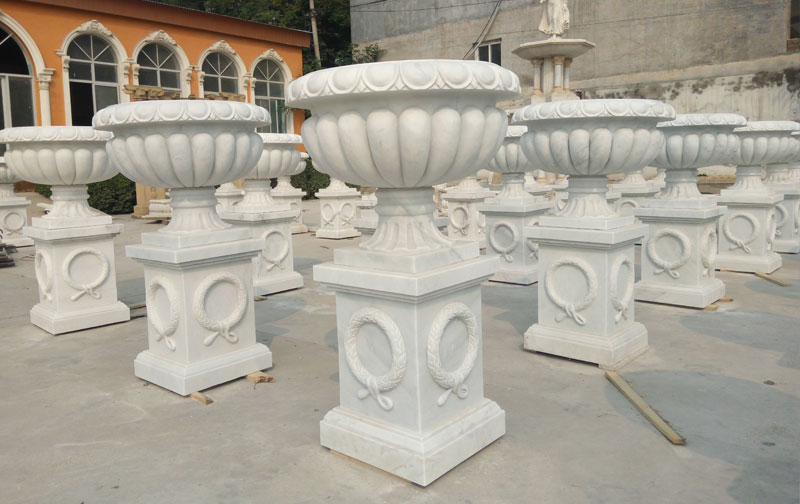 This is a very heavy and durable marble flower pot. A very heavy piece. If you are interested please contact us for more shipping information.
Thx for stopping our website. Please contact us with any questions.