Vintage style marble gazebo:
If you're looking for a luxurious marble pavilion for your hotel, resort, or garden clearing, then this one will not disappoint. The triple Roman columns show off the luxury. The vintage marble color is perfect for placing in the same style of garden. The exquisite carvings will leave a memorable impression. It can be placed in parks, gardens, and spacious public areas. It will be very eye-catching.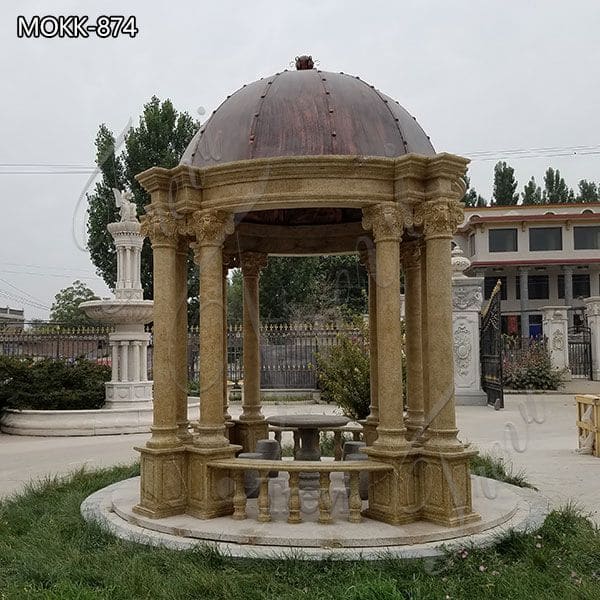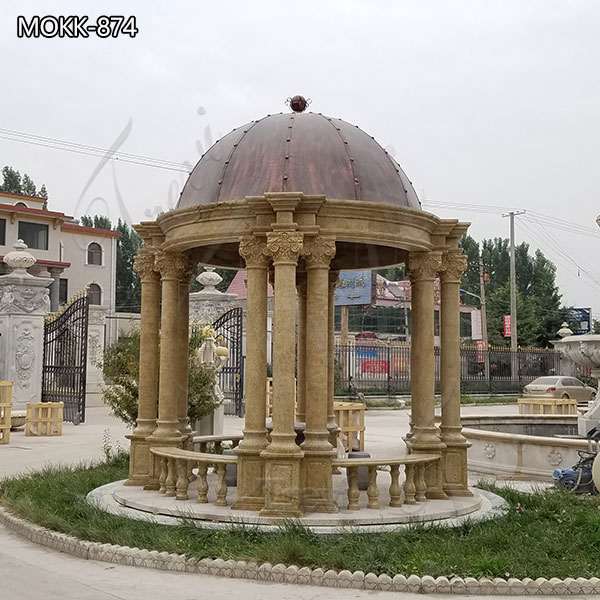 Add Elegance to Your Garden:
The vintage garden gazebo can bring you a unique aesthetic experience. Especially when it is combined with your vintage garden decoration. Its elegant design and intricate details evoke the charm of yesteryear, making it the perfect centerpiece for your garden. And it will also provide an oasis of tranquility for relaxation and gathering. Enhance your garden's appeal and create cherished memories in its embrace with these charming vintage gazebos.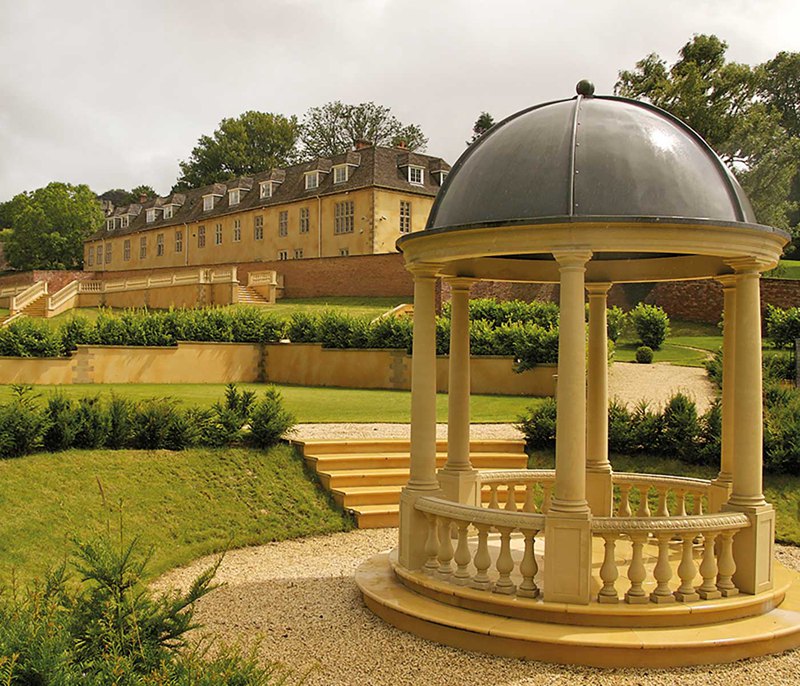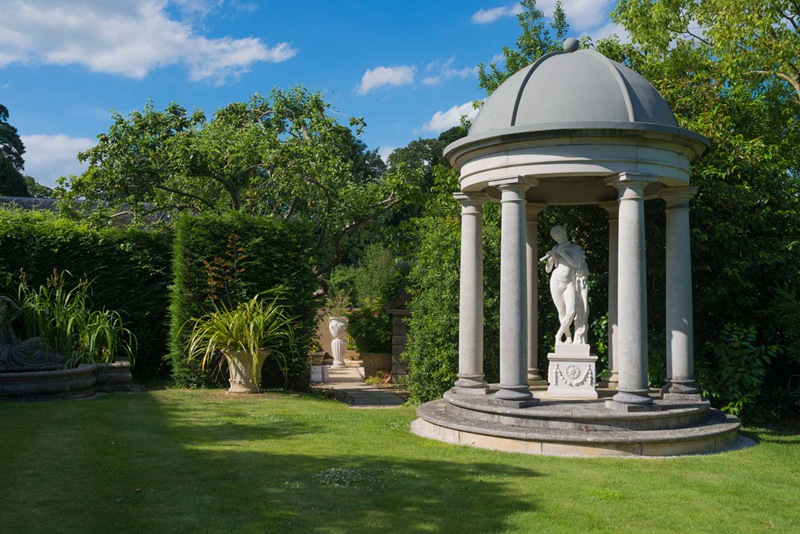 Advantages of Trevi Factory :
First of all, whether you choose one of our existing models or need customization. We will serve you in the most professional way. From carving to completion, from shipping to receiving the product. We use pictures or videos to make sure all your questions will be solved perfectly. Of course, we will also provide you with installation drawings. Please also believe that we are professional. Our marble carvers are skilled and pay attention to details. We will provide fixed installation suggestions according to your area. Finally, we will also provide you with full insurance coverage. Please trust us.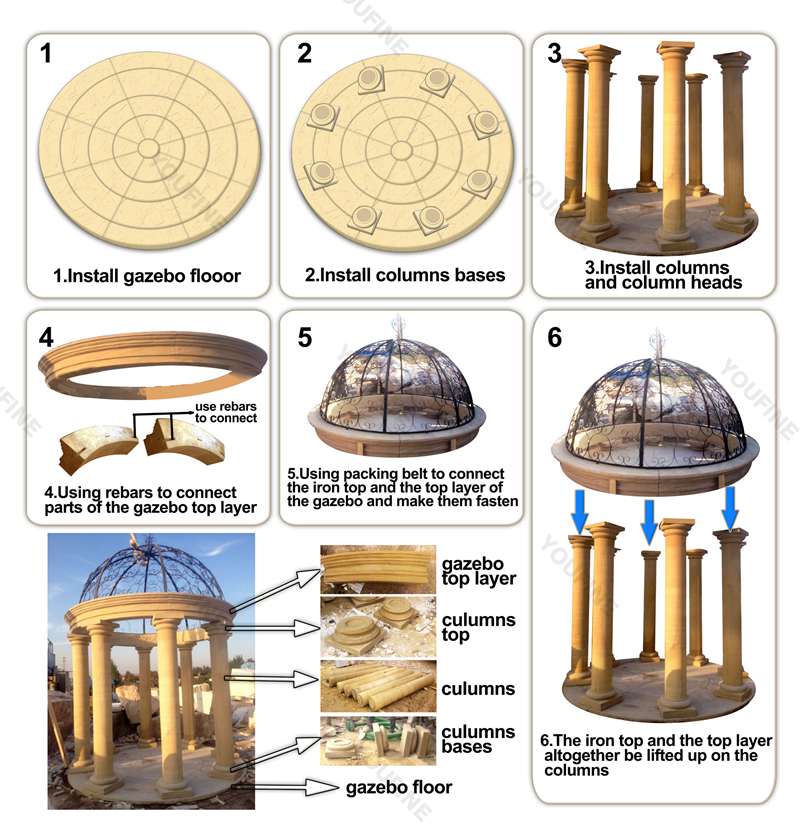 Why people choose gazebos for decoration:
A vintage-style marble gazebo is not only a decoration, its practicality is undeniable. If it is a hotel, it will bring more convenience to customers. If put in your own garden any design you can think of, we can customize it for you. We provide you with the most satisfactory service. Placing a marble gazebo in the garden or outdoors is not only an artistic enjoyment, but also shades people from the sun.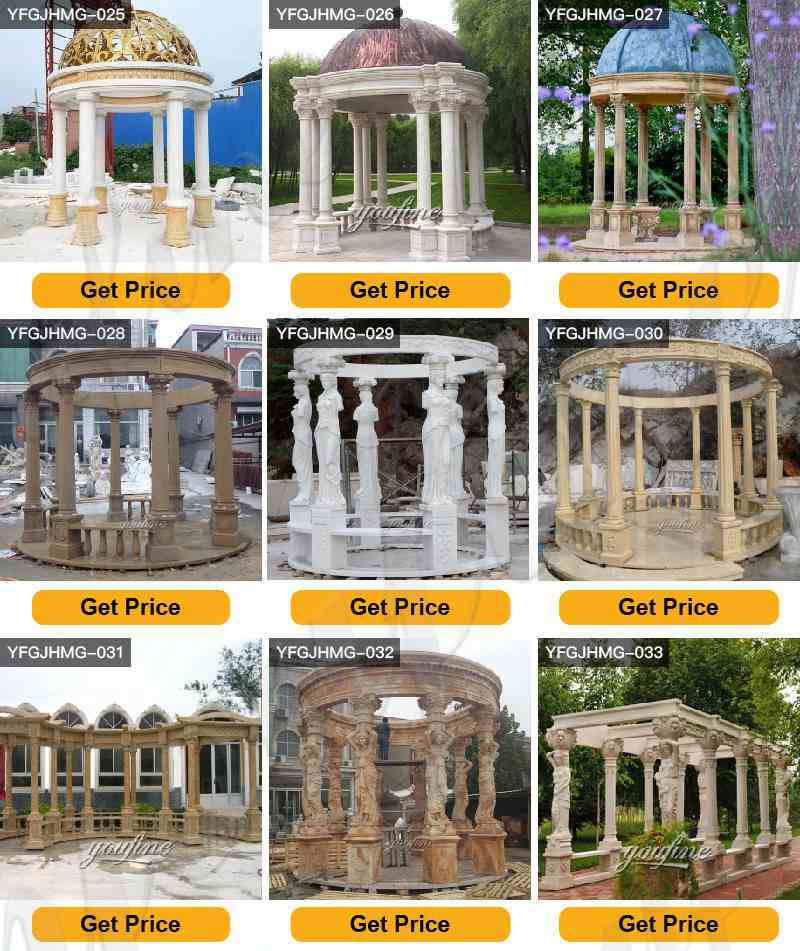 We offer a wide variety of marble gazebos for weddings and landscaping with a variety of stone colors and styles for you to choose from. They add artistic charm and bring artistic enjoyment to your landscape design and courtyard garden. If you are interested in such a vintage gazebo, please feel free to contact us.