Small Size white marble flower pot details:
The element of marble flowerpot is indispensable for garden decoration. Take this white marble flowerpot as an example. Although the overall selection is the most classic shape. However, we reduced it by one size. This proves that our design will be customized according to your needs. Exquisite floral patterns are carved from the base to the edge of the flowerpot. The overall style is integrated with nature.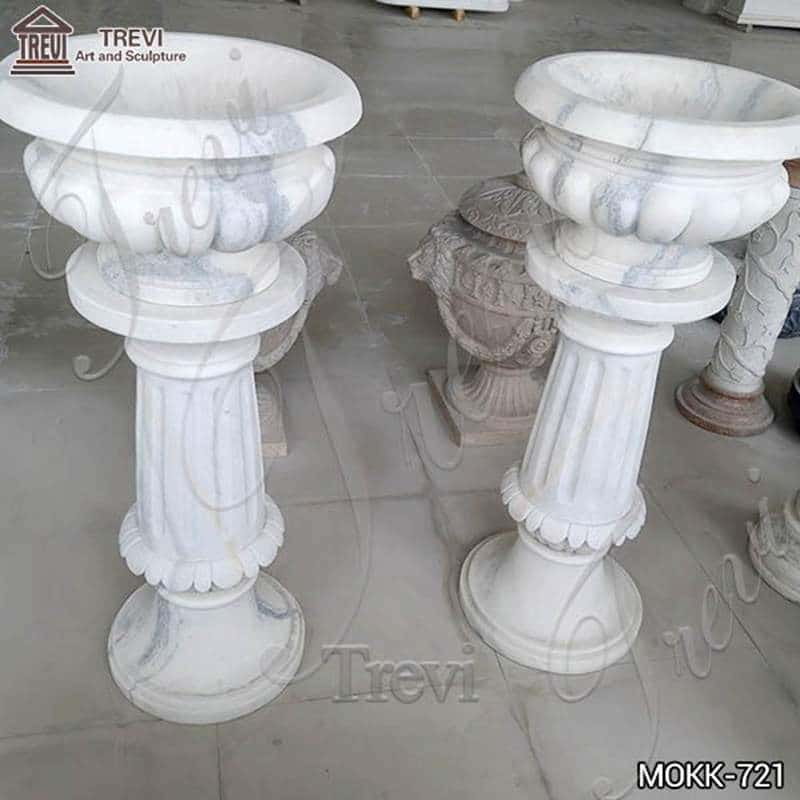 Why do more and more people choose Trevi?
1. Choosing Trevi means choosing professionalism.
We are a professional manufacturer of Quyang small size marble flower pots. We already have many engraving and production solutions, and we can also customize the appearance according to your wishes and ideas. There are many types of raw materials. Common flowerpots include white marble, beige marble, granite flowerpot, sandstone flowerpot, etc.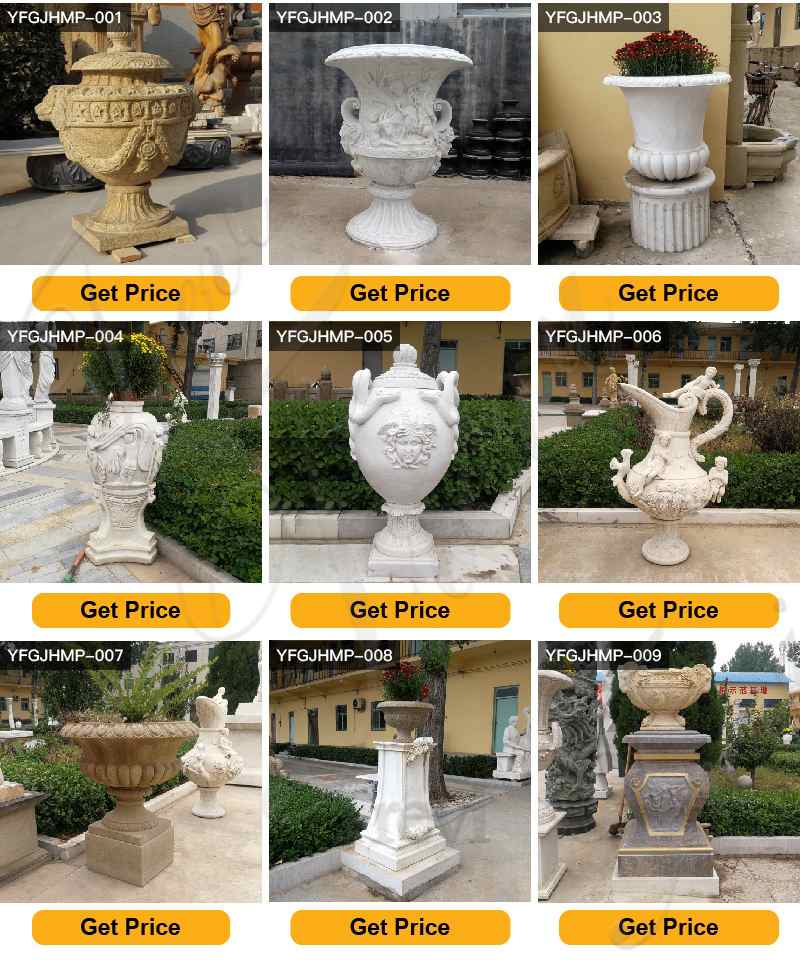 2. Choosing Trevi means choosing quality.
Our factory has high-quality classic white marble flower pots. We use high-quality marble materials to ensure the perfect quality of marble flower pots. All our raw materials are carefully selected by factory workers. These materials are mined from natural ore, not other mixed materials.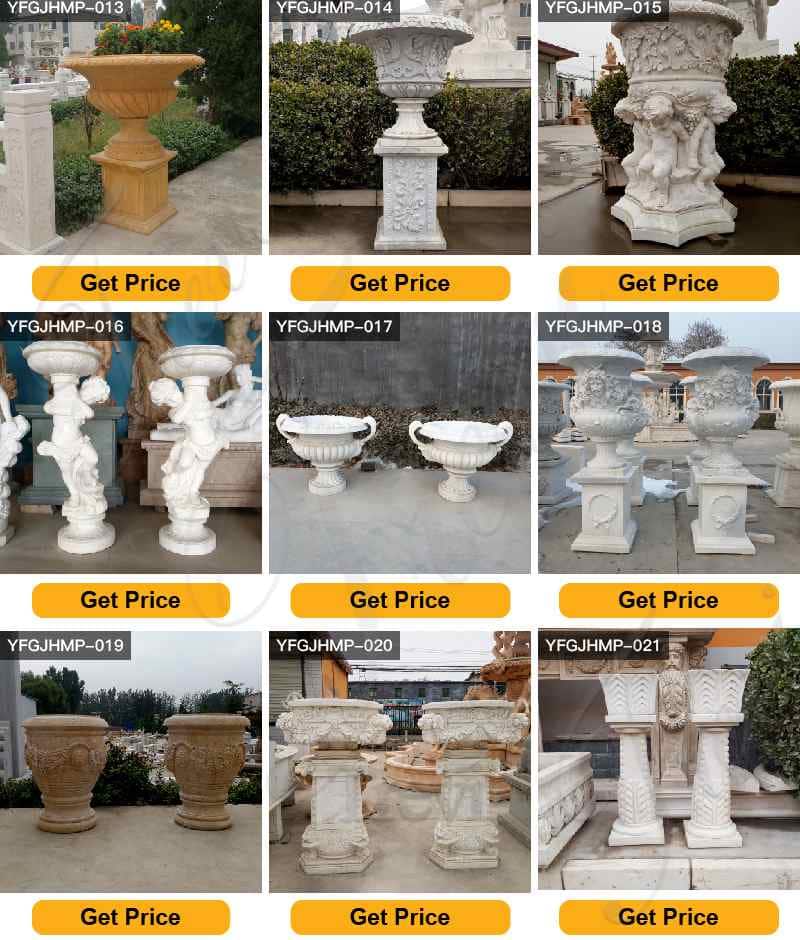 3. Choosing Trevi means choosing a long-term partner.
Our white classic marble decoration flower pots, its high-quality marble material guarantees a long service life. Inferior marble or artificial stone cannot be stored outdoors for a long time, which is why our price is more expensive than ordinary marble.

Trevi is your friend forever.
Many customers will ask our sales staff whether they will ship our products to them as soon as possible. In fact, you don't have to worry at all. Our company has been specialized in the export of marble products for many years. Just tell us the port near you or the city you are in, and we can arrange a suitable transportation solution for you. We not only provide services. We will always be friends.