Marble Bench Introduction:
This is a great marble bench for outdoor placement. The benches are covered with elaborate carvings and sculptures. Supporting the benches are two carved goats prostrated on the ground. The two ends of the bench are carved with figure sculptures in the classical style. The back of the bench is beautifully carved with flowers. The whole bench looks luxurious and beautiful, and it will definitely become beautiful scenery.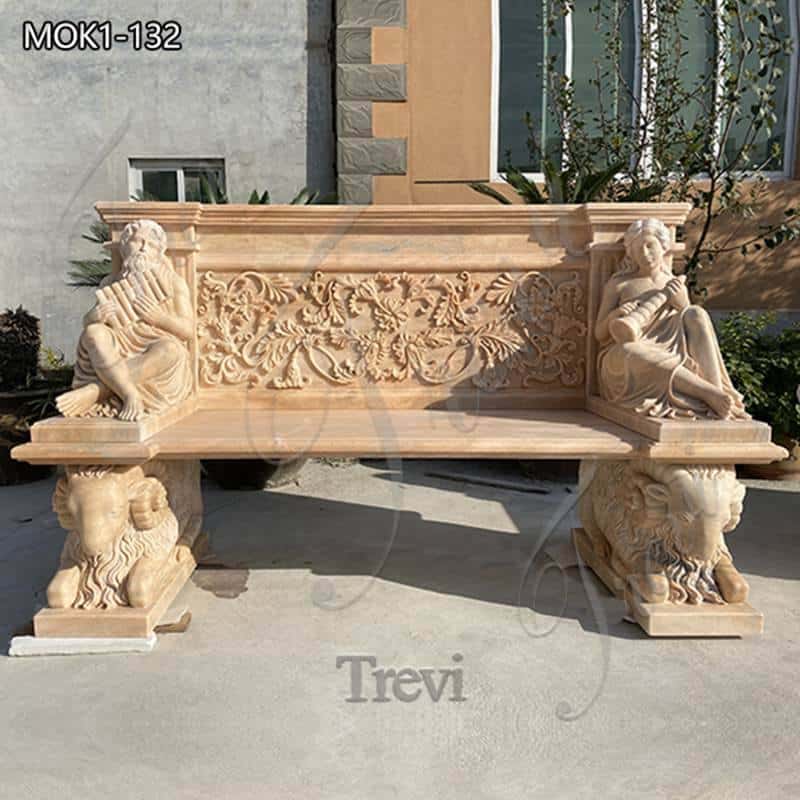 Fine Crving Display:
Beautifully detailed carvings are big features of this marble garden bench for sale in the Trevi factory. These carvings are all hand-carved by the carving artisans of the Trevi factory. We can see that every line of the flower carving on the chair is deep and natural. Every detail is perfectly presented by the sculptors. Therefore, this marble bench seat has not only high practical value but also high aesthetic value.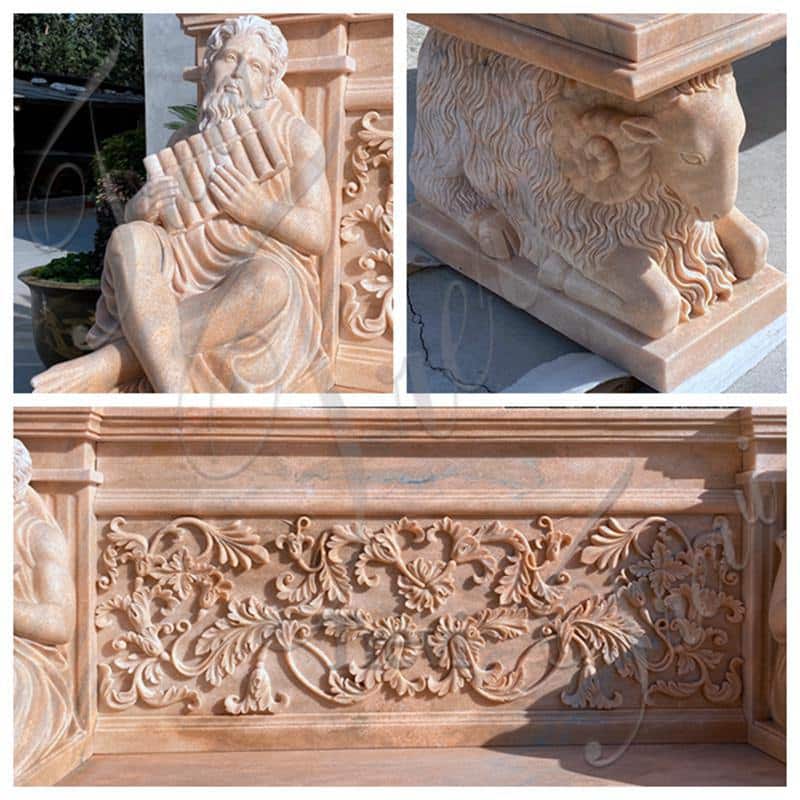 Multiple Colors to Choose from:
The Trevi factory is stocked with natural marble in a variety of colors. These white marbles, yellow marbles, red marbles, and green marbles are all naturally formed and have a beautiful gloss. The marble benches carved with it are beautiful and noble. You can decide which color of the marble to use according to your preferences.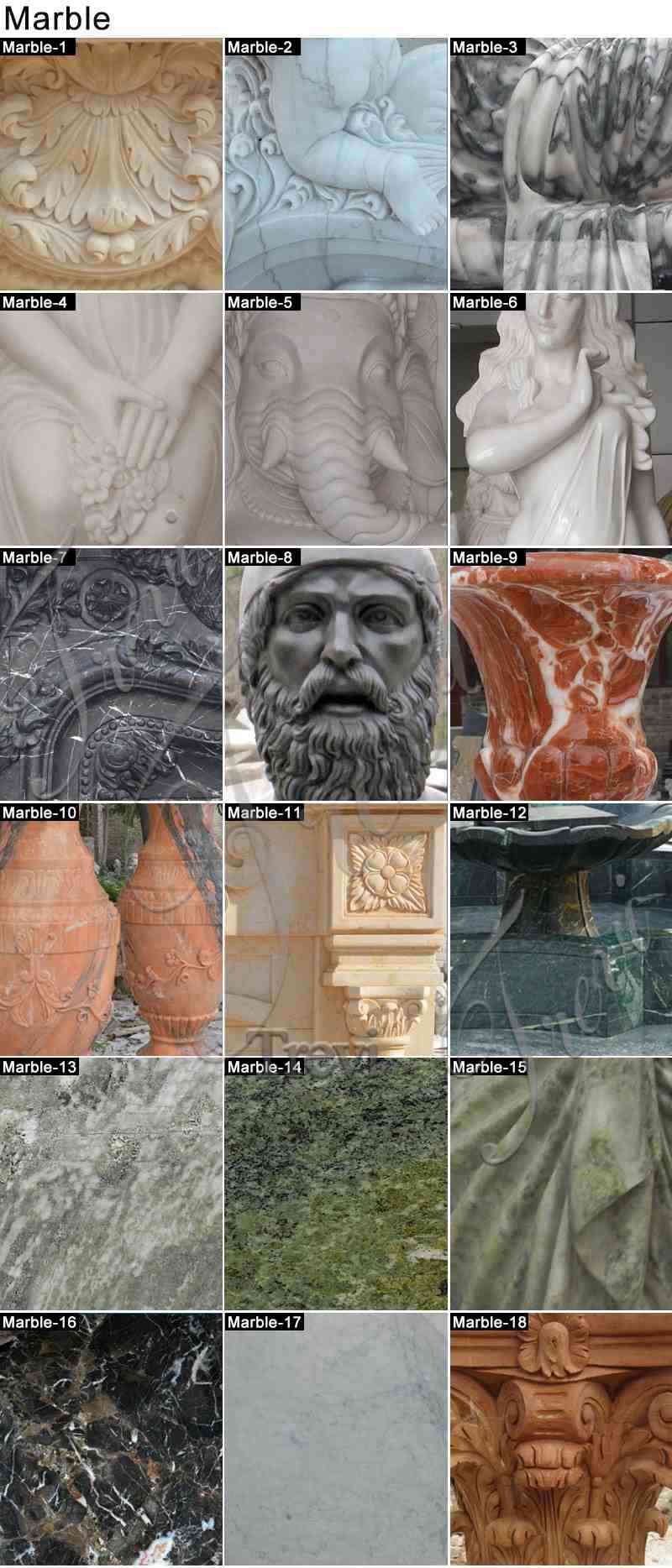 Strong Packing:
The Trevi factory attaches great importance to the external packaging of the products. We use special wooden crates for the outer packaging of marble sculptures. These wooden crates provide good external protection. Moreover, the appearance of the sculpture will be wrapped with thick soft foams. These packaging measures can well guarantee the transportation safety of the sculpture, and these measures have been verified by our practice for more than ten years. You can buy with confidence.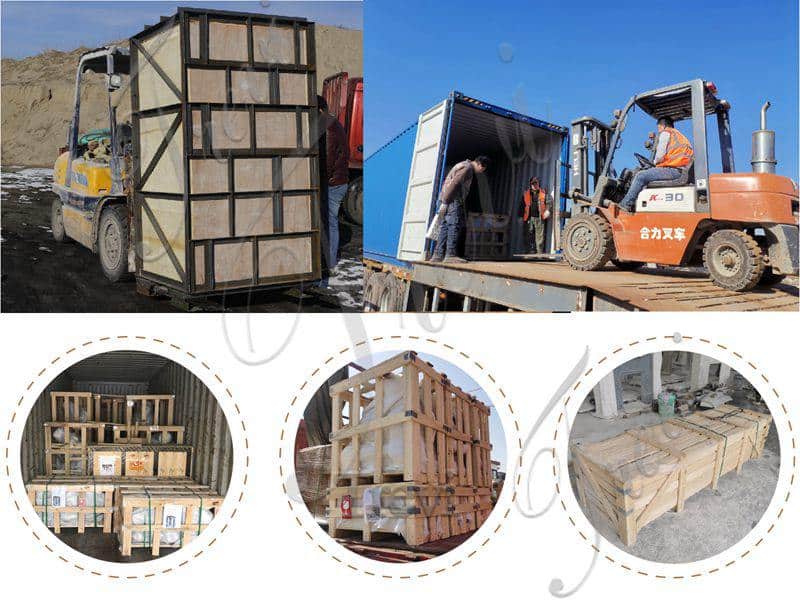 Trevi factory welcomes friends from all over the world. If you are interested in this marble bench for outdoor, please feel free to contact us.