Product Details:
This is a beautiful marble planter with stand. The artisans of the Trevi factory use pure white natural marble to make the whole planter, making it look beautiful and noble. We could see that the shape of the flower planter looks like a blooming petunia. Our artisans have made precise holes in the center of the planters to unclog the water flow when watering the flowers so that the planted flowers grow better.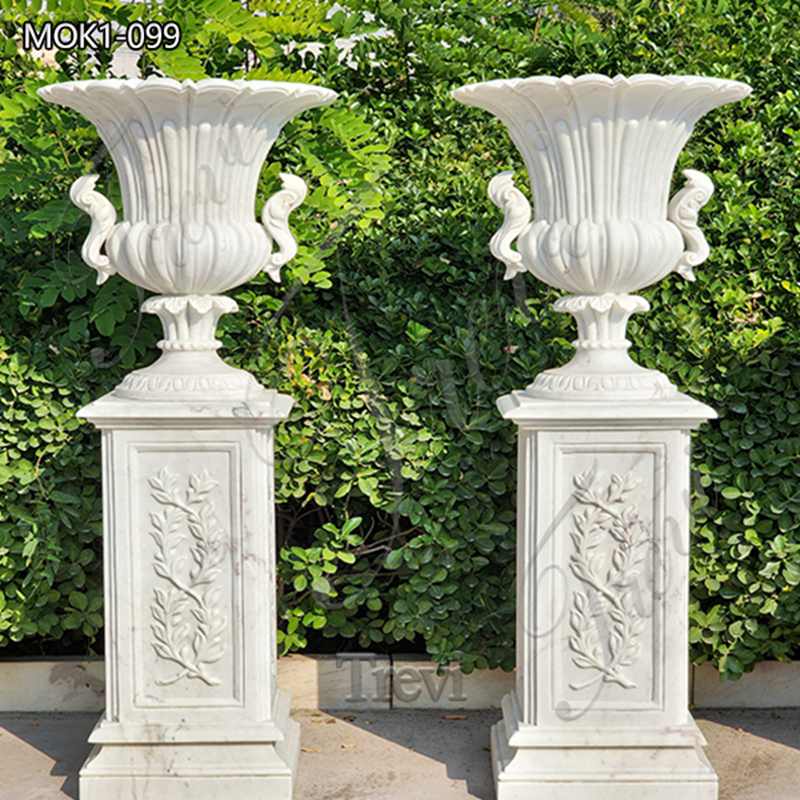 Exquisite Carvings:
This white marble planter by Trevi, despite its simple design, is still memorable and impressive. This is because the flower planters have fine carvings on them. We could see that even the base of the flower planter has lifelike carvings. These carvings are all hand-carved by the artisans of the Trevi factory. Each petal is deeply carved and looks very smart.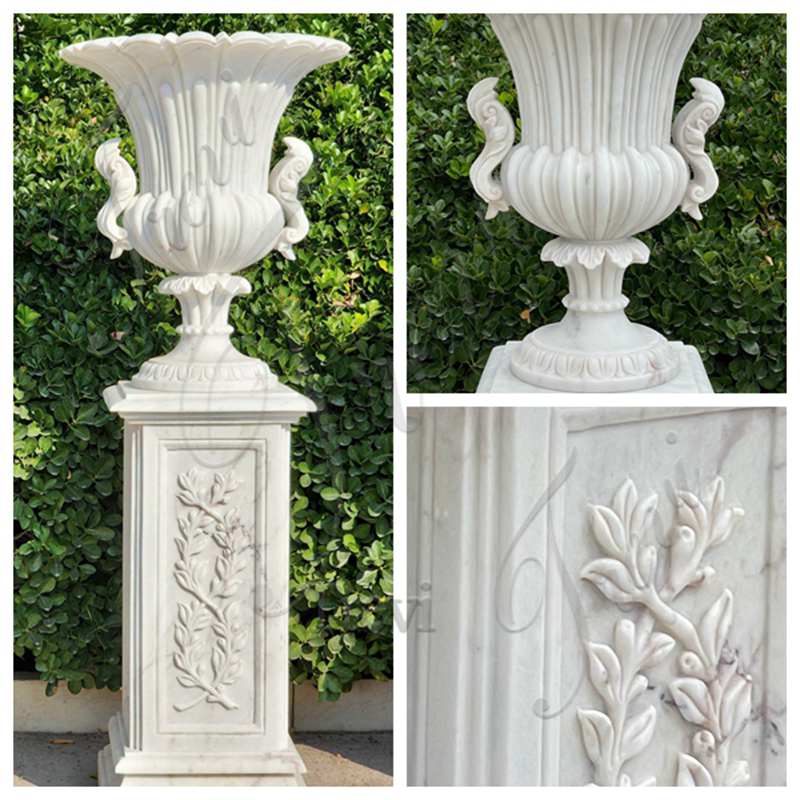 More Options:
The first is the choice of marble of different colors. The flower planters made of marble of different colors give people a different aesthetic experience. For example, white gives a noble and pure white feeling, and yellow gives a classical feeling.
Secondly, you could choose the design style of different flower planters according to your own preferences. Simple marble flower planter style, marble flower planter style with figure sculpture, marble flower planter style with animal sculpture, etc.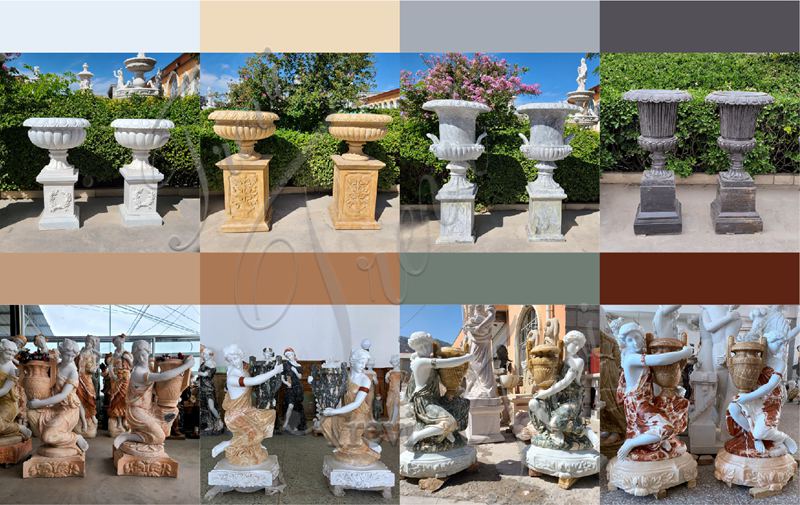 Why Choose Trevi?
First of all, Trevi is a factory dedicated to the production of marble sculptures. We have 39 years of experience in sculpture making. We have cooperated with customers all over the world in various countries and regions.
Secondly, professional sales staff provide you with thoughtful service. They are familiar with the relevant knowledge of import and export. Even if it is your first time purchasing abroad, you could easily complete the purchase under their guidance.
Third, we would protect the interests of our customers anytime, anywhere. Not only do we give customers the factory price, but we also purchase full shipping insurance for each sculpture.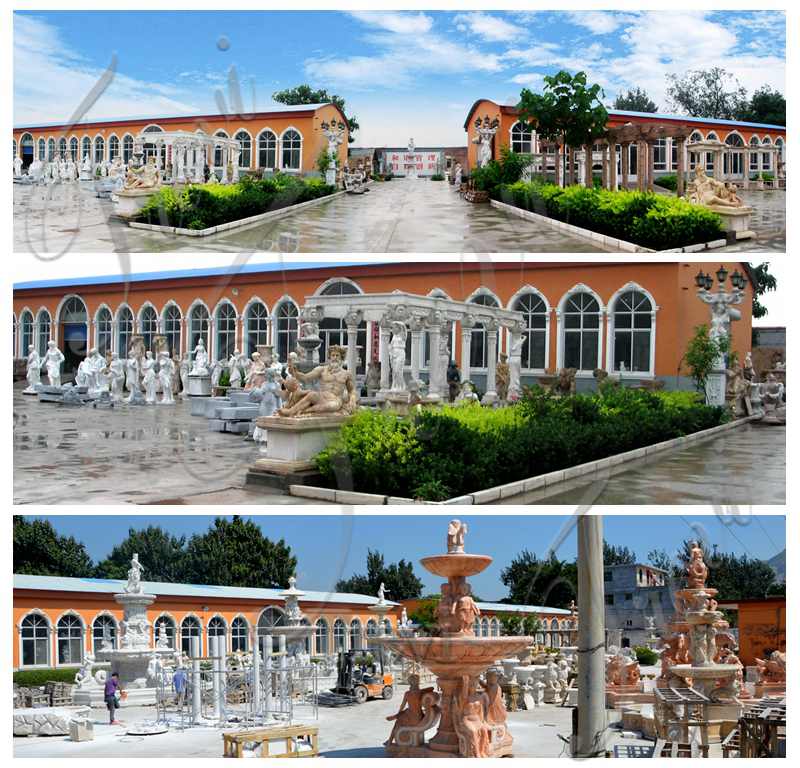 Trevi is confident to be your best partner. If you are interested in our marble garden planters, please feel free to leave us a message.