The marble Qilin statue effortlessly mesmerizes with its graceful form, seamlessly blending the majestic features of a dragon, horse, and deer. Symbolizing prosperity, good fortune, and benevolence, the Qilin is regarded as a celestial creature, bestowing harmony and divine protection to its surroundings. Its presence serves as a radiant beacon of positive energy, creating an atmosphere of serenity, tranquility, and auspiciousness.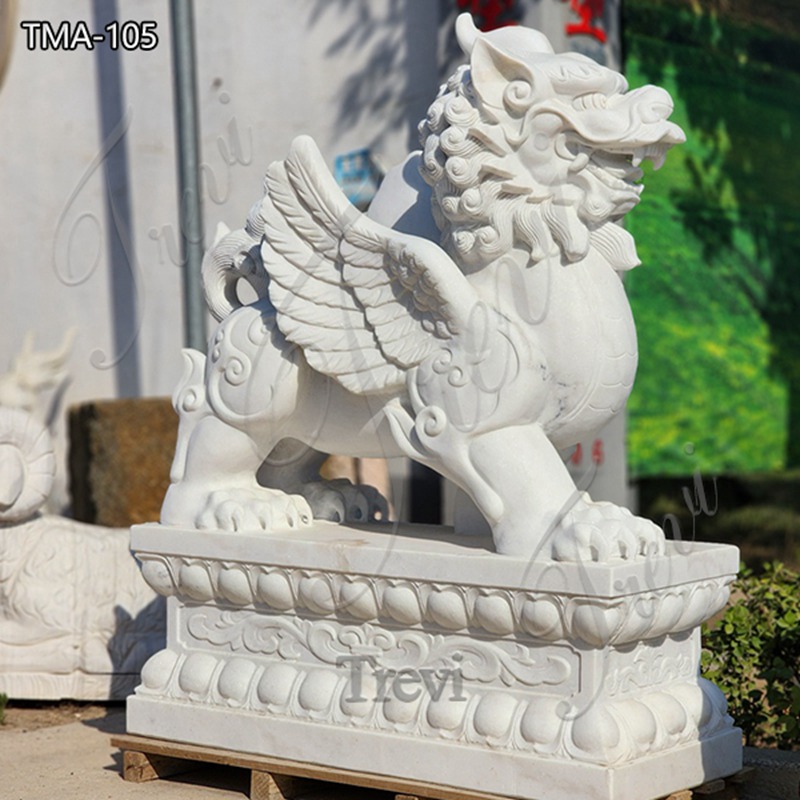 A-Grade Natural Marble: The Epitome of Quality and Nobility
At Trevi, we place the utmost importance on using only the finest materials. Our marble Qilin statue is meticulously carved from premium A-grade natural marble, carefully selected for its exceptional quality and visual appeal. This choice guarantees not only the statue's longevity but also bestows a sense of nobility and grandeur. The lustrous marble adds an air of sophistication to the artwork, ensuring it becomes an awe-inspiring focal point wherever it is displayed.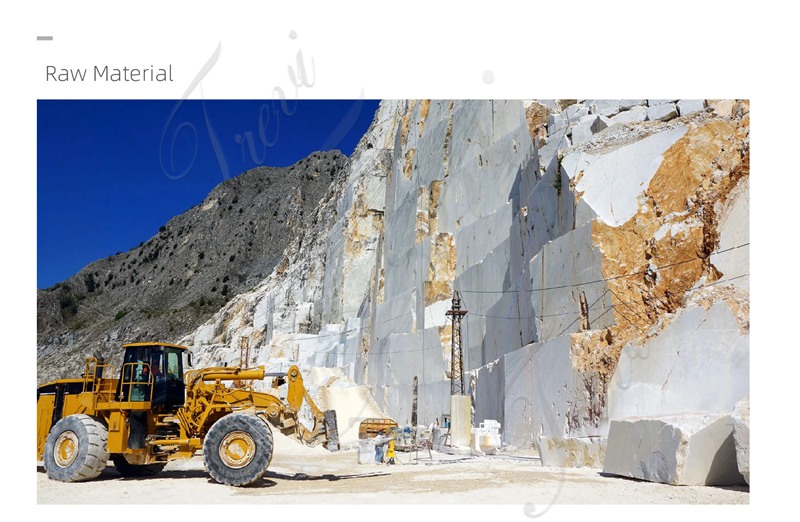 Exquisite Carving Details: Breathing Life into Marble
The mastery of our highly skilled artisans is evident in every intricately carved detail of the marble Qilin statue. With years of experience and a profound understanding of their craft, our master carvers bring the statue to life, expertly capturing the essence of Qilin's mythical beauty. From the flowing mane cascading down its back to the delicate scales adorning its body, each element is meticulously shaped to perfection. The mesmerizing level of precision and lifelike representation showcases the dedication and artistry of our artisans, leaving viewers in awe of the statue's lifelike presence.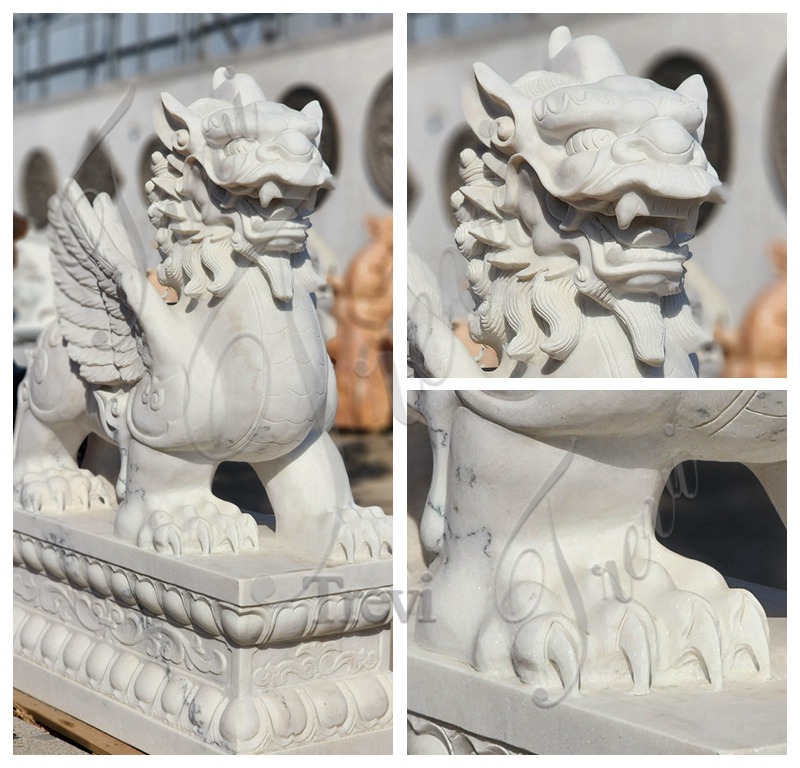 More Lifelike Marble Animal Statues:
In addition to the magnificent marble Qilin statue, our talented craftsmen have created an extensive range of life size marble animal statues. Each masterpiece, such as the gallant marble horse, serene marble swan, regal marble lion, and gentle marble sheep, is meticulously hand-carved with unwavering attention to detail. Our artisans skillfully breathe life into the marble, infusing each statue with a unique sense of character and spirit. These captivating creations stand as a testament to our mastery in capturing the essence and soul of each animal, resulting in timeless works of art that evoke a sense of wonder and admiration.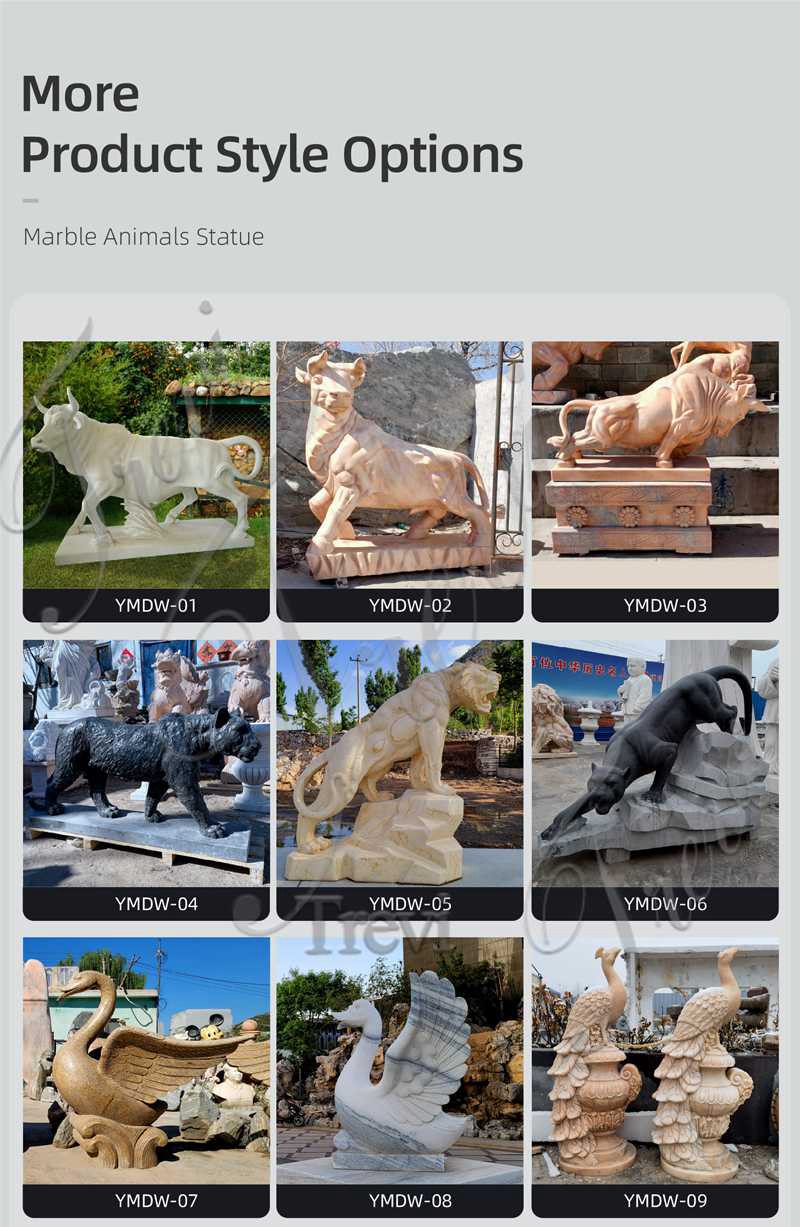 If you want to buy a marble Qilin statue for your home decor or want to buy other marble animal statues, please feel free to contact us.