Why Do People Like Swan Statue?
This swan statue is suitable for garden. The symbolic meaning of the swan is very beautiful. It symbolizes loyalty, loyalty, and long-term love, so people often use it to represent love. It is also a representative of bravery, kindness, and peace. Its vitality is very tenacious, so it is also a representative of strength. It is called a good angel by human beings. Therefore, we often see swan statues next to fountains, lakes, or gardens.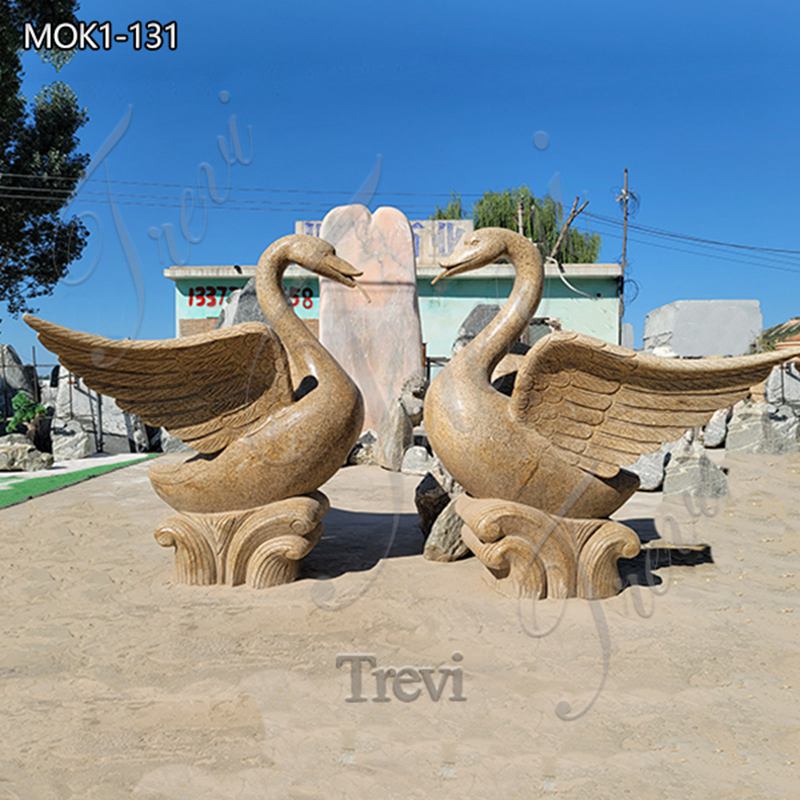 Product Introduction:
This granite swan statue has a realistic and beautiful appearance, whether you place it in your garden or next to the swimming pool, it could play a very good decorative role. In addition, we could also add water pumps and thin hoses to this swan statue, so that the swan's mouth could have the effect of spitting water. Such a water spit effect is very suitable for placing it beside the water, which would shock everyone who sees it.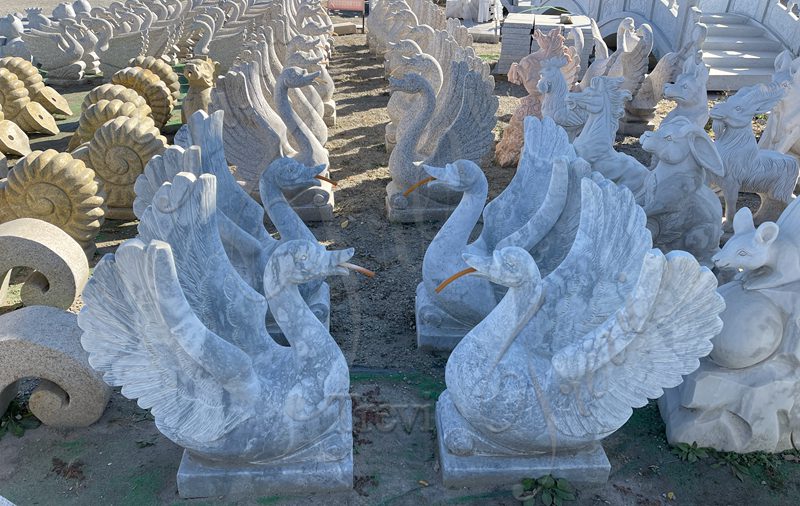 Various Material Options:
Trevi factory has many kinds of stones for you to choose from. The natural marble is delicate and suitable for carving, and the vein of each marble is different, which is very beautiful. Granite is very hard, scratch-resistant, and affordable. No matter what kind of stone, there are many colors for you to choose from. So, you could choose a marble swan statue, a granite swan statue, a stone swan statue, etc.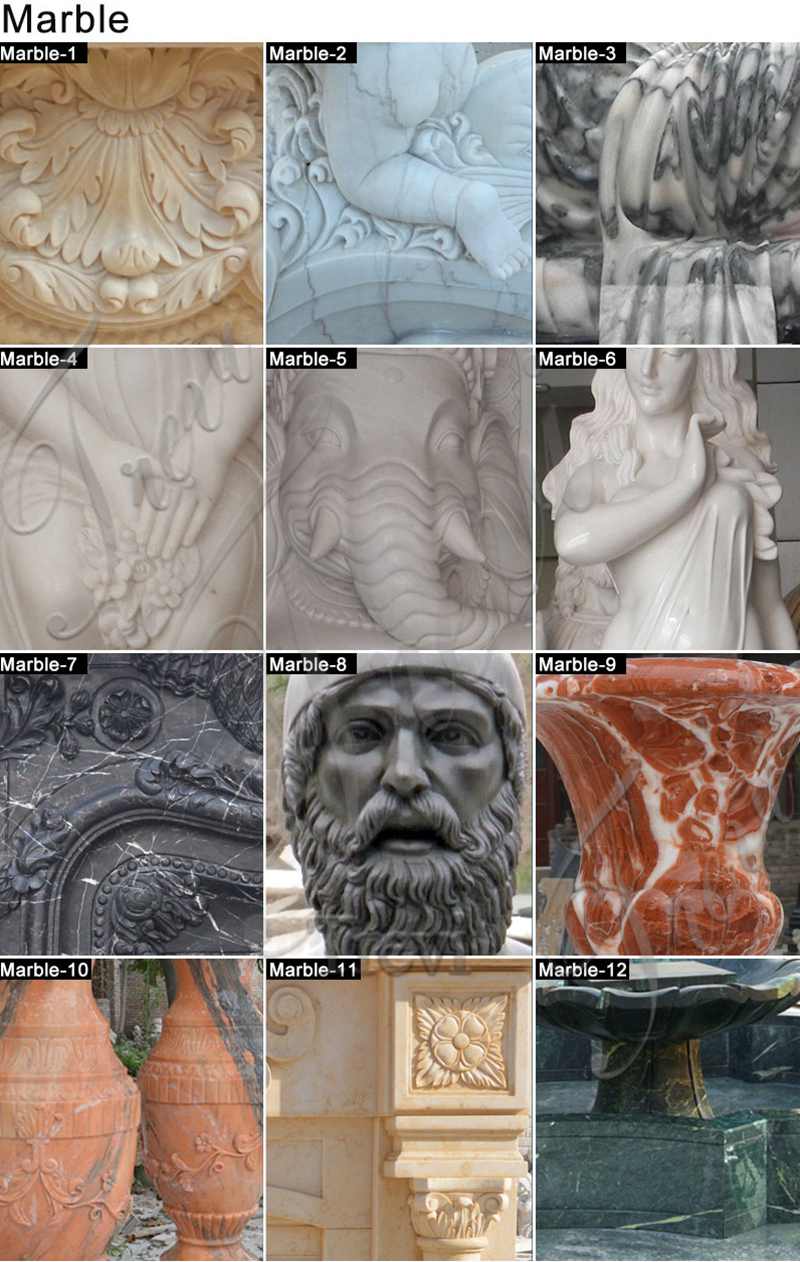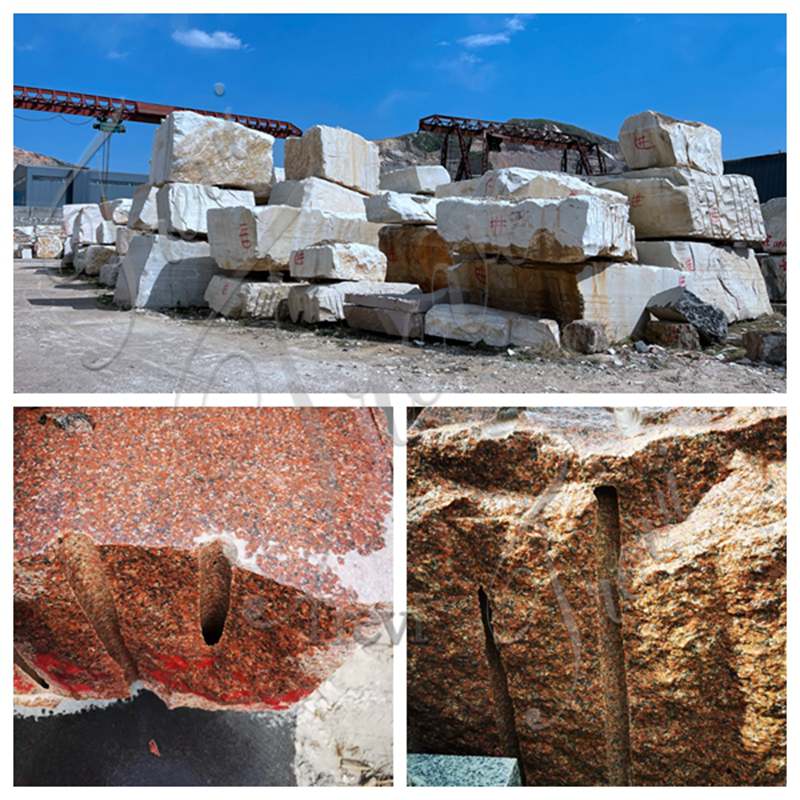 Factory Outlet:
Trevi has its own factory. The products carved by our artisans are shipped directly from the factory to all over the world. In addition to supporting customization, we could also carry out mass production for you and be your OEM. Decades of production experience make us fully capable of meeting all your reasonable requirements. If you want to cooperate with us, please feel free to contact us. We guarantee to provide you with high-quality animal statues.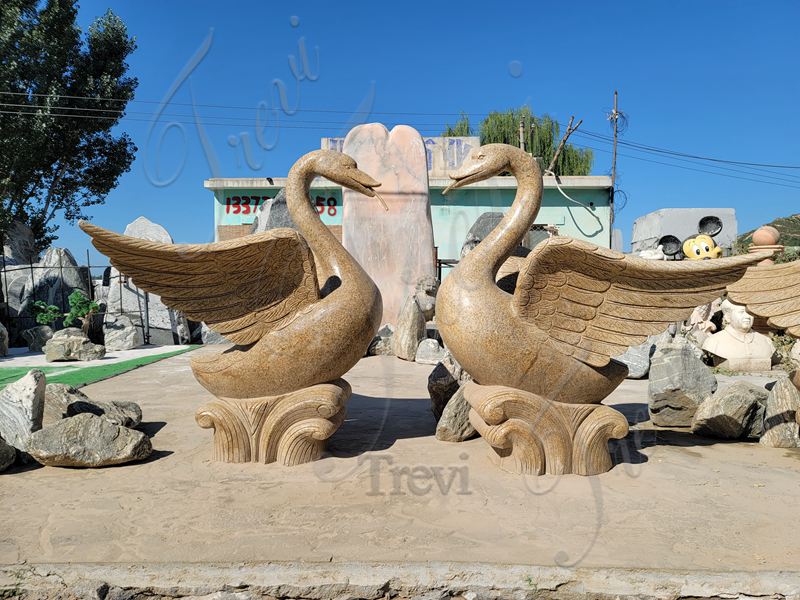 Trevi welcomes friends from all over the world. If you are interested in this swan statue for garden, please feel free to contact us.