Introduction of This Statue:
The original version of this Cupid and Psyche statue for sale is created in 1787 by Antonio Cordova. This is an outstanding work of Neoclassicism, but also has the characteristics of the new Romantic movement. We could see that Cupid, the god of love, gently kisses his forehead of Priscilla, showing us the moment of love in mythology. Such life-size marble statues convey a romantic feeling to us.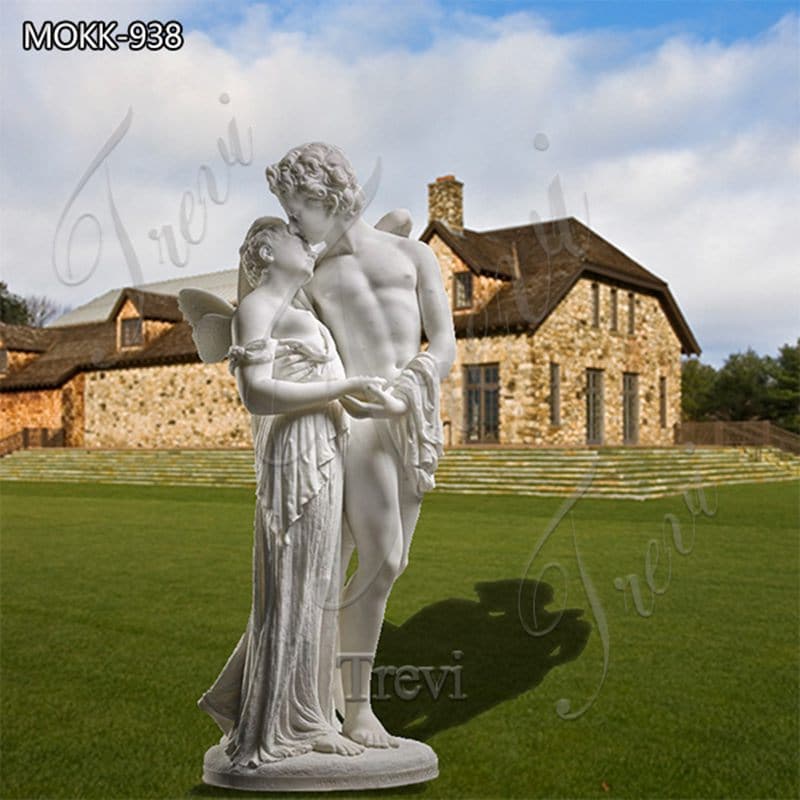 Natural Raw Materials:
The material that is used to carve this Cupid and Psyche statue for sale is A-grade natural marble. Natural marble is recognized as the best stone to make the stone statue. It has extremely high density and hardness. Some natural marble also has its own beautiful texture, which is perfect for making sculptures. And the natural marbles we use are directly sourced from famous natural stone bases in China, such as Hunan, China, Guangxi, China, Sichuan, China, etc. The natural marble in these places is of high quality.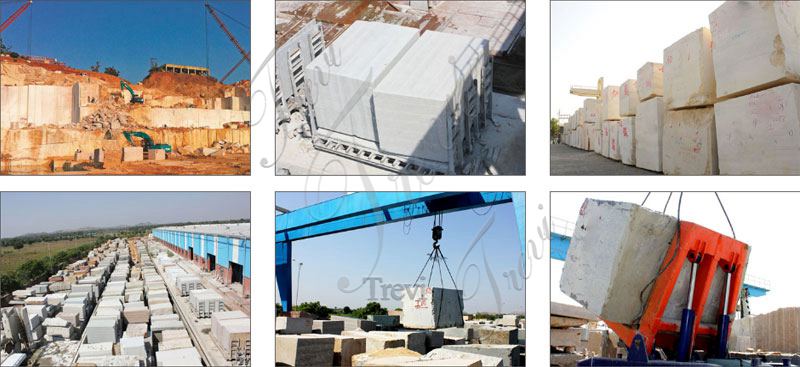 More Cupid and Psyche Statue Designs:
As a professional sculpture production factory, Trevi has a lot of designs for this famous marble statue for customers to choose from. These designs perfectly show the emotions that the originals wanted to express. These romantic sculptures would instantly transport you into mythical love. Whether it is a sculpture of Cupid and Psyche kissing, or a sculpture of two people looking at each other, they are all very realistic images.
Strong Packaging:
Trevi would use the strongest packaging to pack the Cupid and Psyche statue for sale. We would pack the sculpture in 3 thick wooden crates. Inside the box, we would wrap thick soft foams on the outside of the sculpture, and add a reinforced iron shelf outside the box. Such tight packaging would allow your order to arrive intact.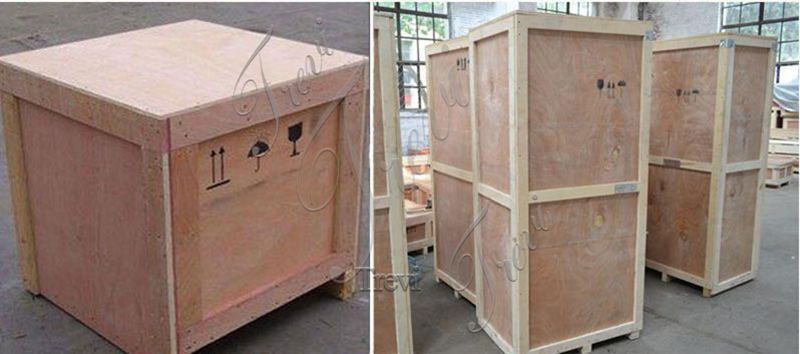 Trevi would also give you the factory price. If you want to buy large garden statues for sale in the Trevi factory, please contact us quickly.