Introduction of This Marble Planter:
We could see that this is a beautiful marble outdoor planter. Because it has delicate flower designs on its surface. And these flower designs are all hand-carved by top craftsmen in the Trevi factory. Not only can this marble planter be used to grow a variety of flowers, but it can also serve as a great decoration. A marble planter with stand like this would definitely be a beautiful addition to your garden. It is hand-carved by our top craftsmen, and the details are handled perfectly. Anyone who sees this actual marble planter would be amazed at the superb carving skills of the sculptor.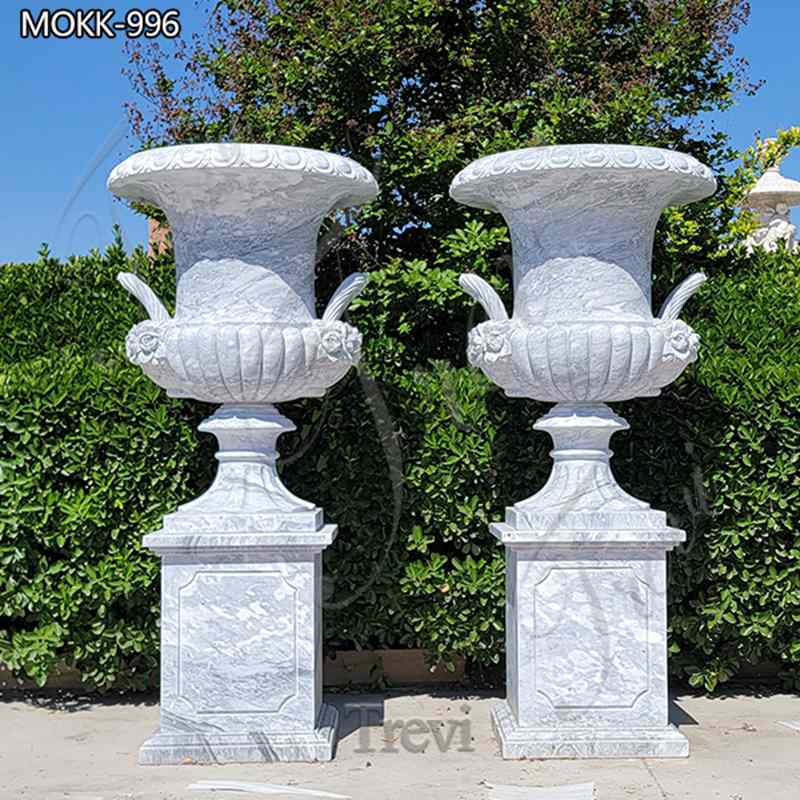 Natural Stone Material:
Trevi's planters are made of A-grade natural marble. Our stones come directly from famous natural stone mining bases in China. Natural marble not only has a very high density but also has its own natural veins. Sculptures made of natural stone have strong wear resistance. Therefore, it could have a long service life. This gives Trevi's marble planters a good quality guarantee.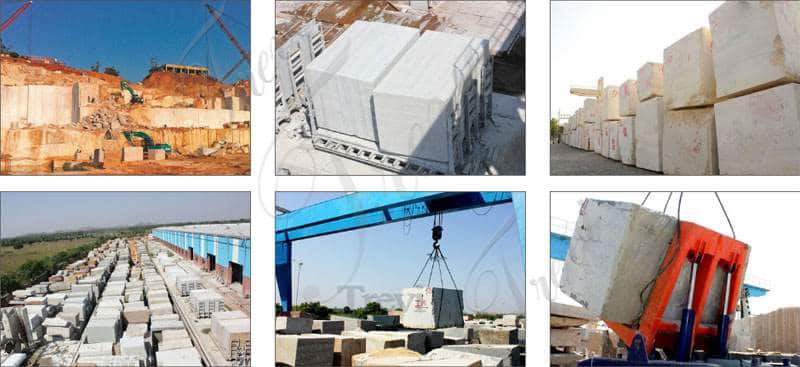 Other Marble Planters:
Trevi's marble planters come in many varieties. There are not only marble figure planters, but also simple style double-layer planters, as well as marble cherub planters. Also, we have the white marble planter, beige marble planter, and so on. These planters come in all shapes and sizes, each with a unique design and style. And it's all made of high-quality stone. So they are very popular with customers.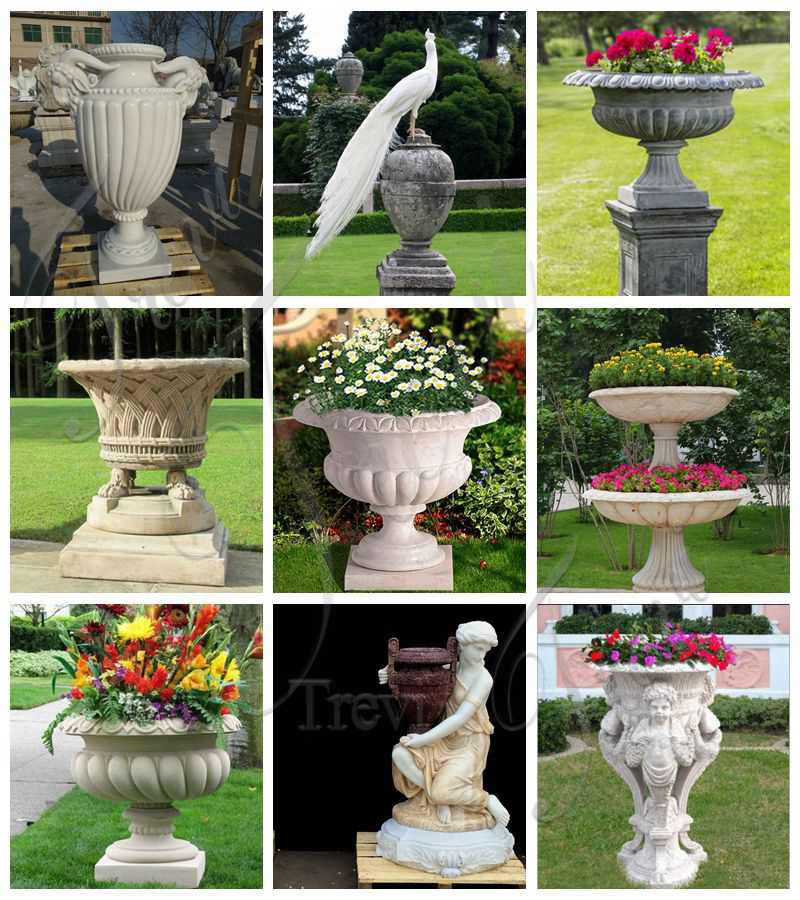 Strong Packaging:
In order to be able to ship our marble planters to customers in good condition. Trevi would pack this marble planter in tight packaging. First, we would wrap a thick layer of soft foams on the surface of the marble planter. This prevents some losses due to shaking during shipping. Second, Trevi packs marble planters in special wooden crates. This is a kind of strong wooden crate that could provide great external protection.
Trevi welcomes friends from all over the world to inquire about China marble sculptures. If you are interested in our marble sculptures, please contact us by phone or email.