White Marble Lady Statue Columns Detail:
Very classic white marble lady statue columns made of pure white natural marble raw materials. The stigma and pedestal of these marble columns are in the classic Corinthian order style. The body of column are beautifully carved of two lady statues. Therefore, our marble pillars are suitable for indoor and outdoor use as a nice decoration.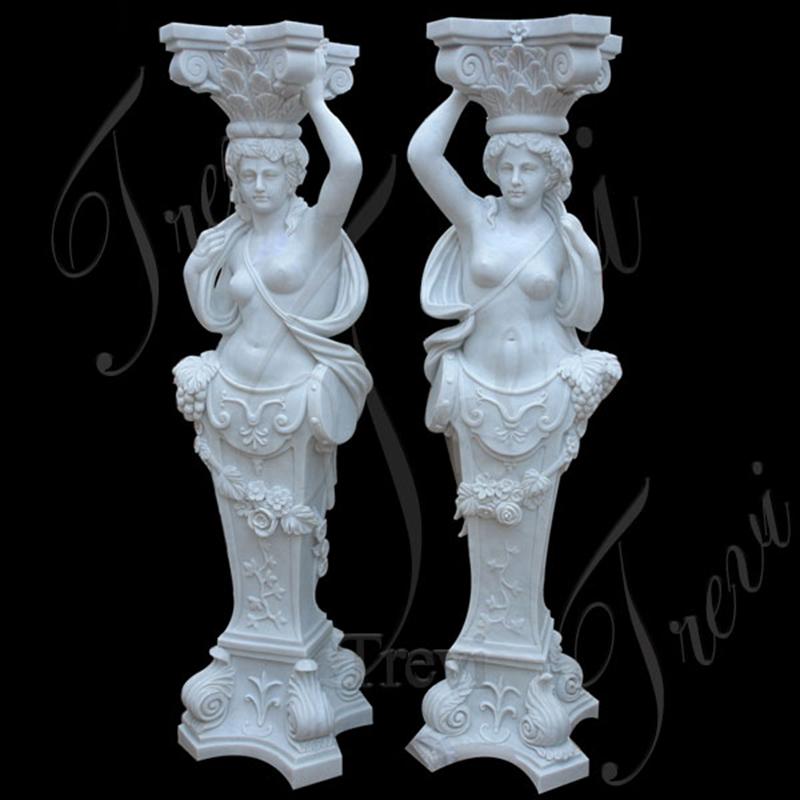 The carvings and figures on these white marble statue columns are hand carved by our experienced marble craftsmen. Because our marble craftsmen have many years of carving experience and are engaged in marble carving all the year round. So they are able to use the carving skills proficiently. Both the figures and the patterns on the columns are very vivid.
Why Choose Trevi Art Sculpture?
Our company has been manufacturing and exporting marble statues, sculptures and other marble products for many years and has expertise in export and supply. The marble statuary columns products we offer are designed by our experienced craftsmen who have their own areas of expertise. All of our marble products are known for their outstanding strength and smooth surface.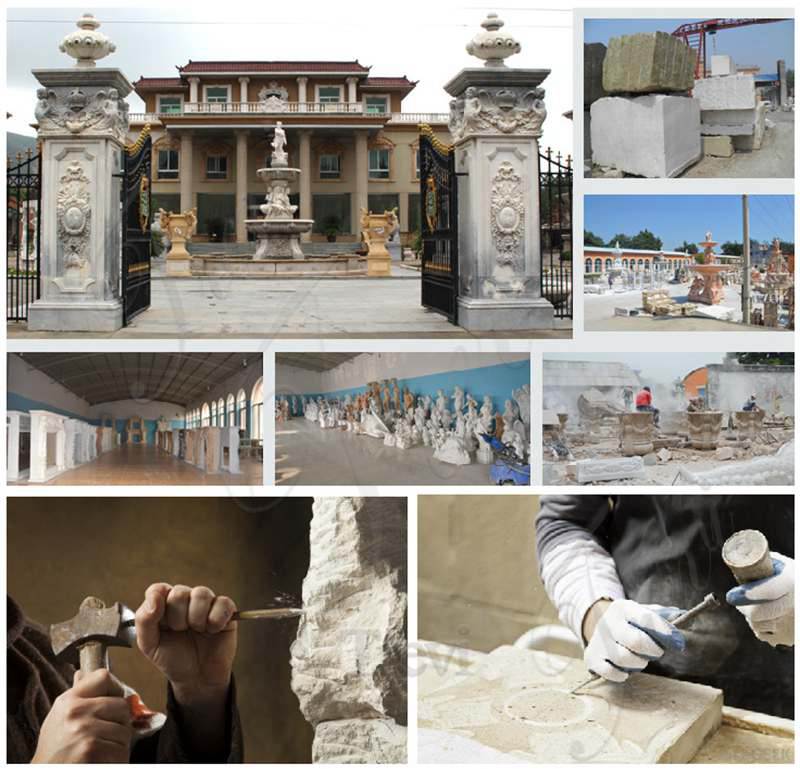 Because of trust in us, all customers are free to place bulk orders or individual orders with us, and we would ensure that they are executed in a timely manner. As well as we have the full range of marble columns for you to choose from, and also accept customization, we would provide reasonable prices.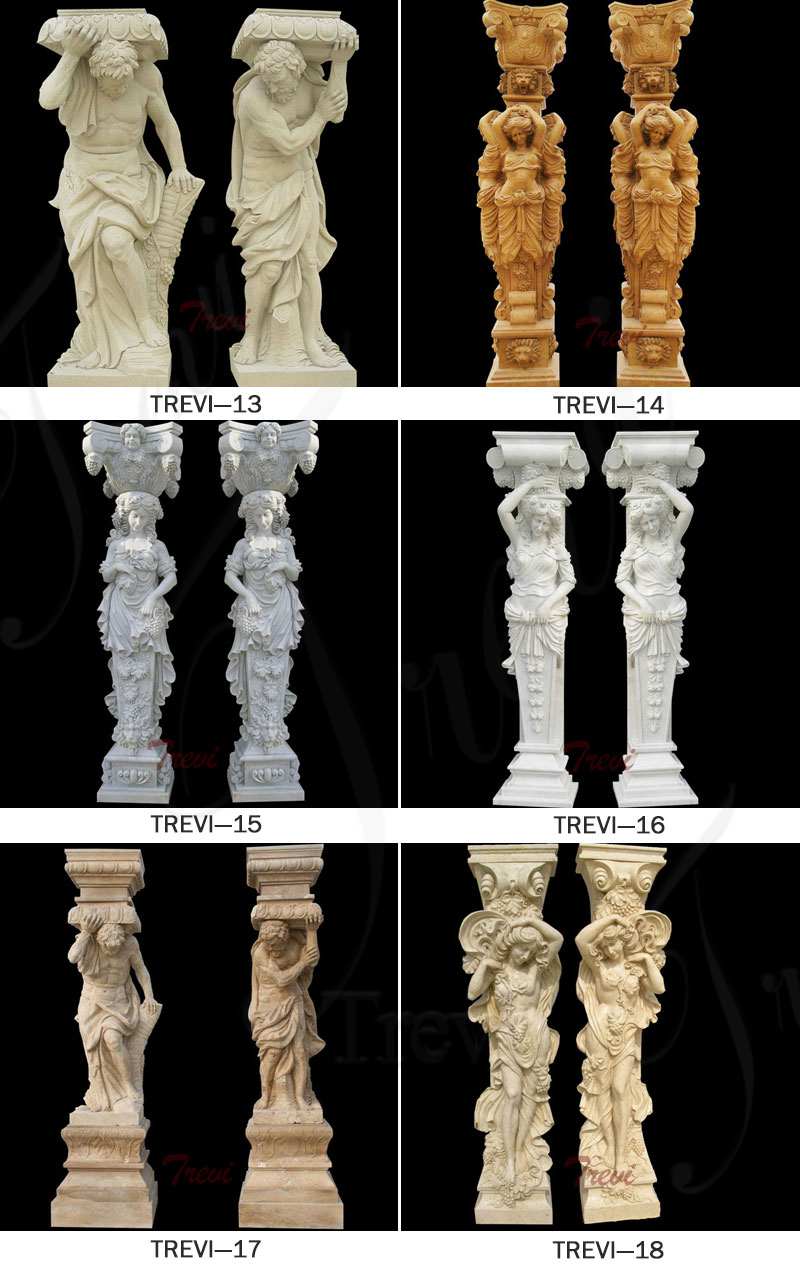 Regarding the size of the columns, we have conventional size designs, of course, we could also customize according to your needs. As long as you tell us the height of the columns you want, we would make proportional marble lady statue columns for you. You are welcome to contact us at any time for detailed product information and latest quotations.