Columns Details:
These marble columns for the house are made of natural marble. The columns Trevi made are solid and have a strong load-bearing capacity. The capital of the stigma is completed by the artisan sculptor with superb skills in the factory. The carving on it is very exquisite and plays a very good decorative role. If your house needs marble columns, then these columns made by the Trevi factory would be a good choice for you.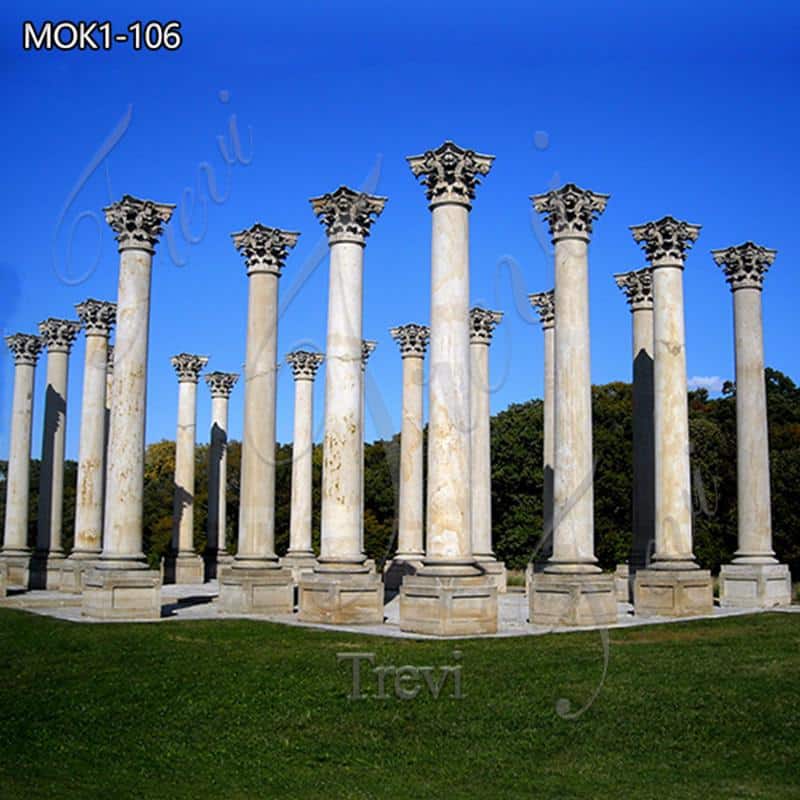 More Color Choices for You:
The Trevi factory is able to supply you with marble columns in various colors because we have a wide variety of natural marble in stock. The columns made of white marble give people a sense of purity and nobility, while the columns made of yellow marble give people a warm feeling. Columns made of marble of different colors would give you a different aesthetic experience. Of course, you could also take pictures of the overall tone of your home, and our professional designers would match the colors for you.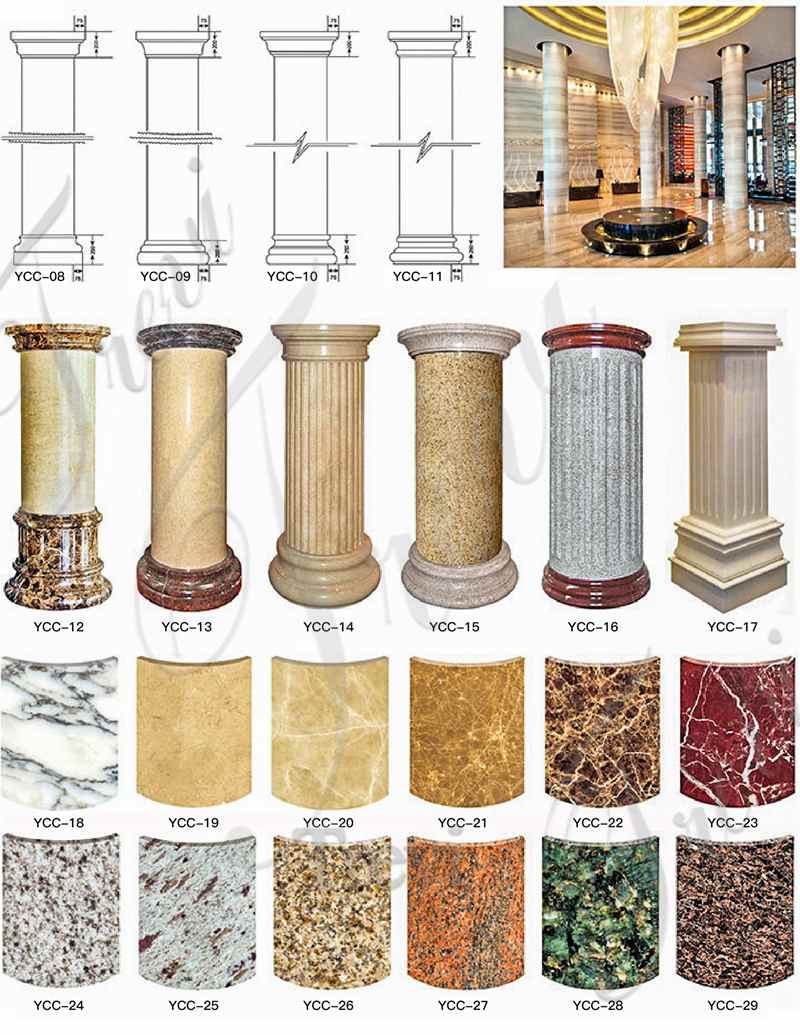 Are the Columns Easy to Install?
The marble column design is mainly composed of three parts, the base, the column body, and the column head. Each part has a special port where it joins, allowing the two parts to be securely joined and removable whenever you need it. We would send you detailed installation drawings and videos upon delivery. We guarantee you would see these drawings and videos at a glance. Even if you encounter problems during installation, you could still ask our sales staff, and they would give you detailed installation instructions.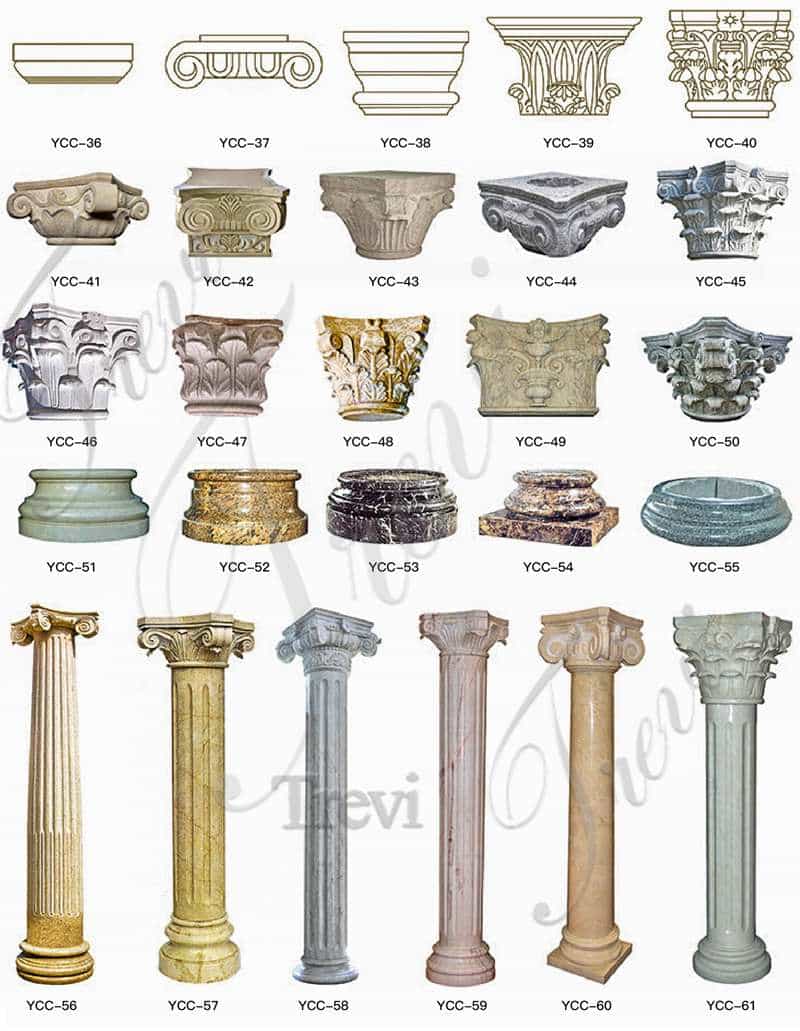 Thoughtful Services from Trevi Factory:
First of all, Trevi has a professional and responsible quality inspection team. After each product is completed, they would carry out strict quality inspections to ensure that the products received by customers are of sufficient quality.
Secondly, our packing is double packing inside and outside. The surface of the product would be wrapped with several layers of thick soft cotton. The thickness of the wooden crates used for the outer packaging of the product is up to 3 cm or more.
Third, we protect the interests of our customers to the greatest extent possible. It is our commitment to purchase full shipping insurance for each product.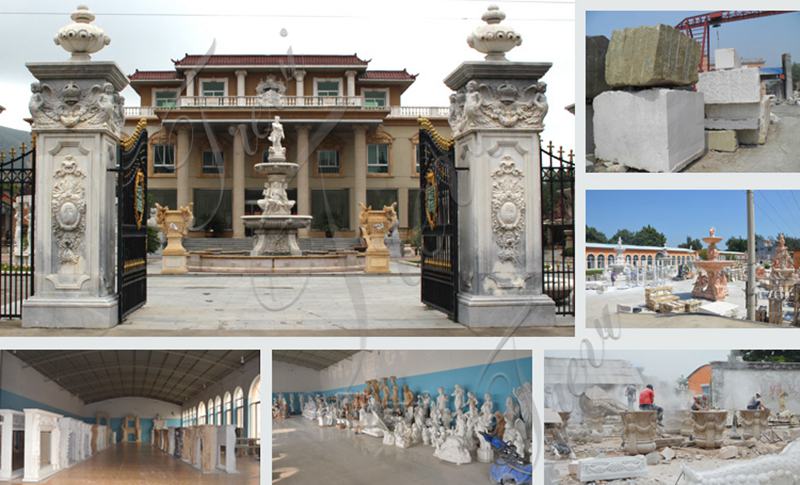 Trevi welcomes friends from all over the world. If you are interested in our marble columns for sale, please feel free to contact us.