One of the most notable features of this marble garden fountain is its understated elegance. There is no elaborate carving or intricate detail, no ornate or gaudy ornamentation. Instead, the fountain exudes a quiet charm and timeless elegance that is both captivating and mesmerizing. The polished marble fountain for outdoor is flawless and has an original luster that glistens in the sunlight.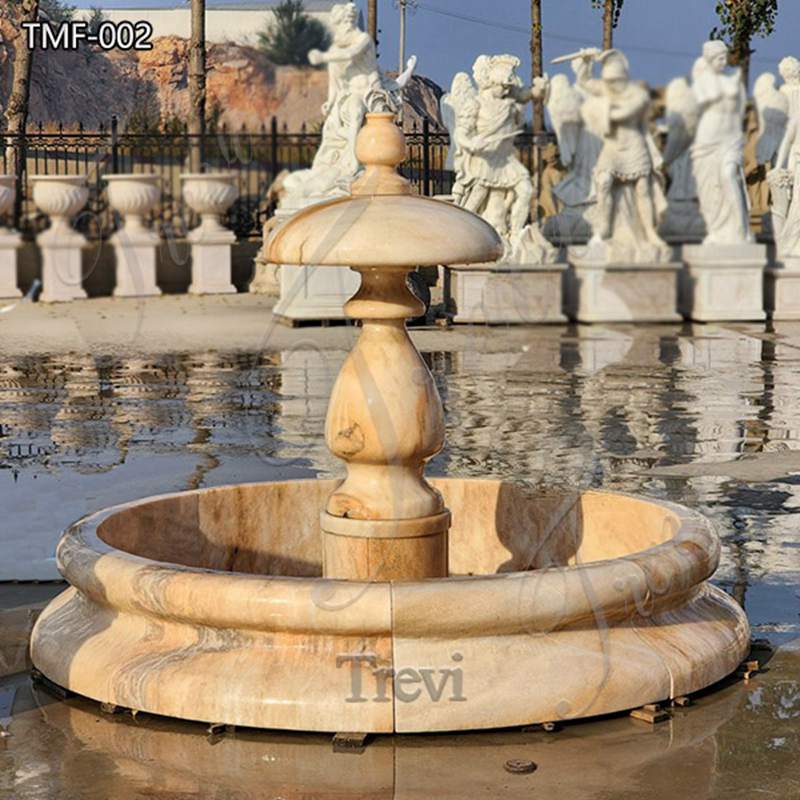 High-Quality Guarantee:
In addition to being beautiful, this marble simple fountain boasts unparalleled quality and durability. This is because the marble used by the masters at the Trevi factory to build the fountain is of high quality, and carefully selected to withstand the harshest environments. This is a fountain that could withstand the severe cold in winter and the intense heat in summer. It is a testament to the ingenuity and craftsmanship of its creators who understood the importance of creating fountains that stand the test of time.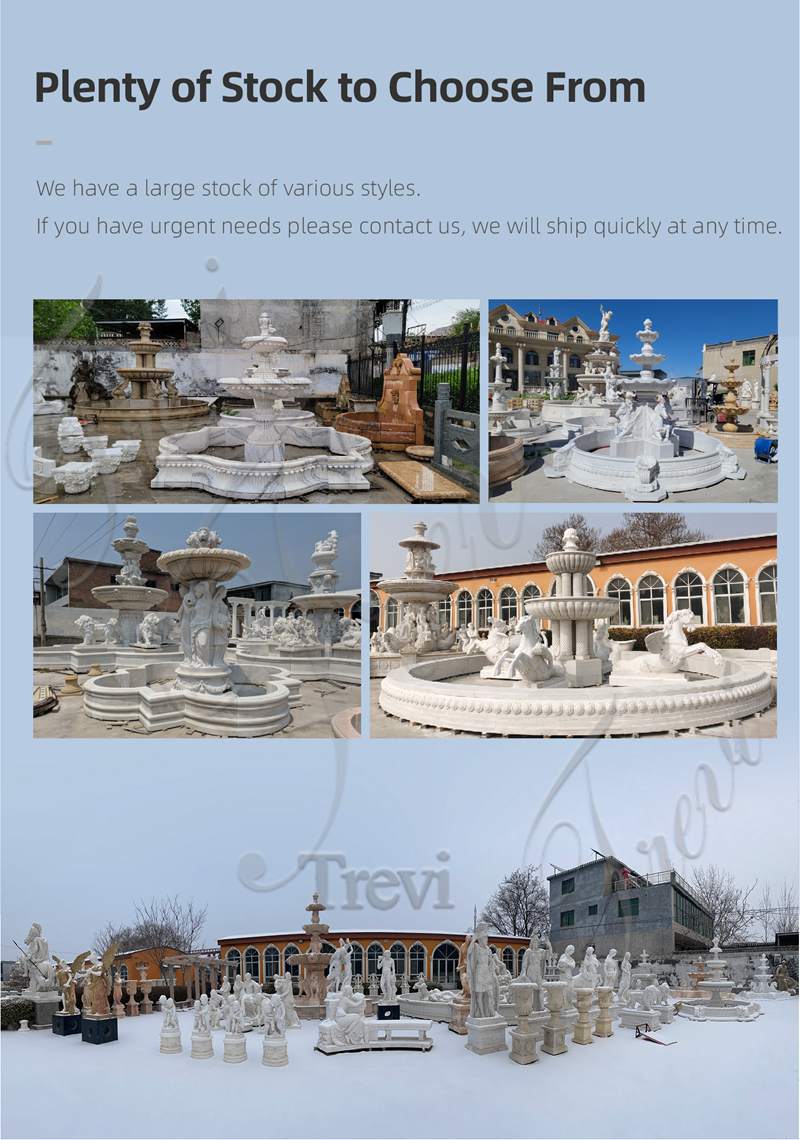 Various Color Options:
Trevi factory has a wide range of colors of natural marble for you to choose from. Noble and pure white marble fountains, beige marble fountains in warm tones, bright red marble fountains, solemn black marble fountains, etc. are all the colors that are loved by customers in our factory. Of course, you could also send us photos of the location where your fountain needs to be placed, and our designers would recommend suitable matching colors for you.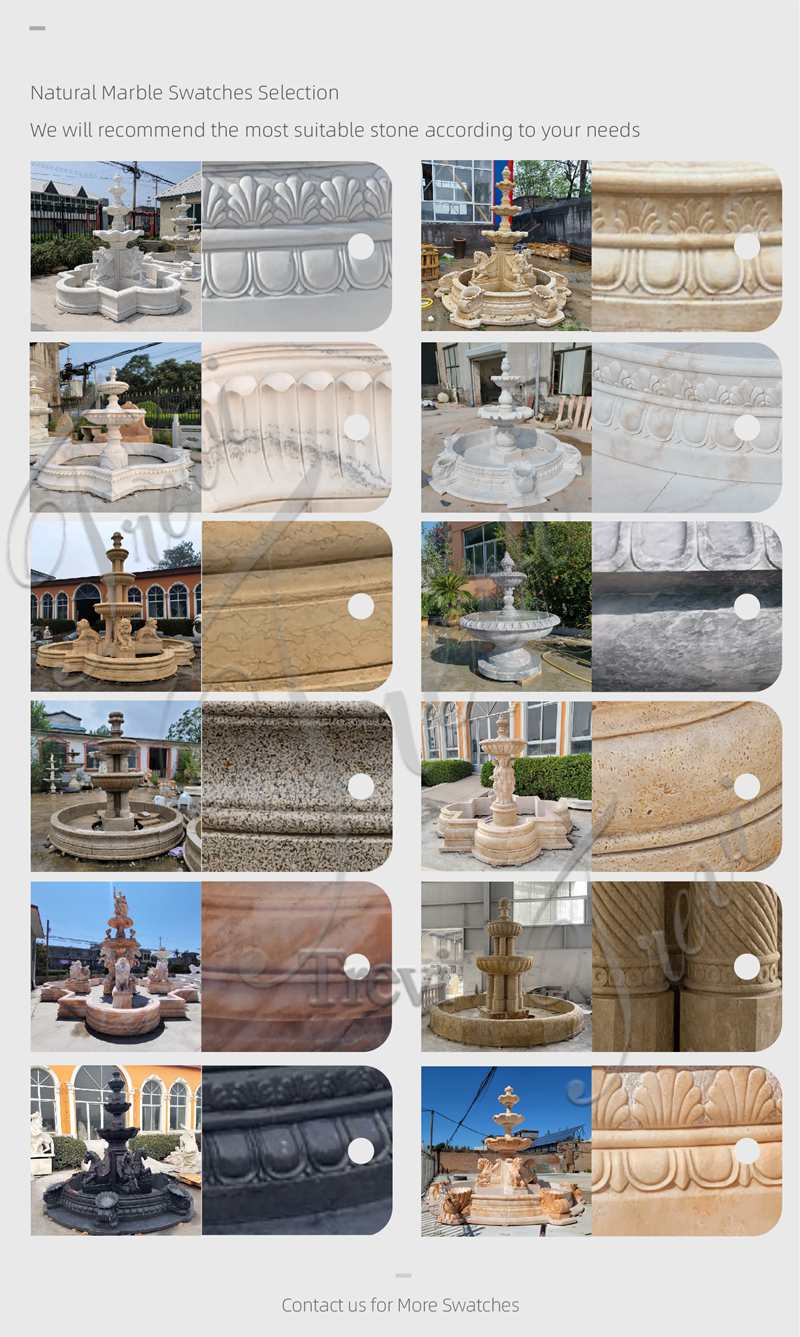 Trial Assembly of the Fountain:
The trial assembly of the completed fountain is a necessary step for the masters at the Trevi factory. This is not only responsible for the products we produce, but also for our customers. The purpose of the trial assembly is to test whether the spraying effect of the fountain is as designed. Once any problem is found in the operation of the fountain, our QC personnel would report it to the masters to repair it in time. The repaired fountain would continue to undergo trial assembly until it is functioning properly.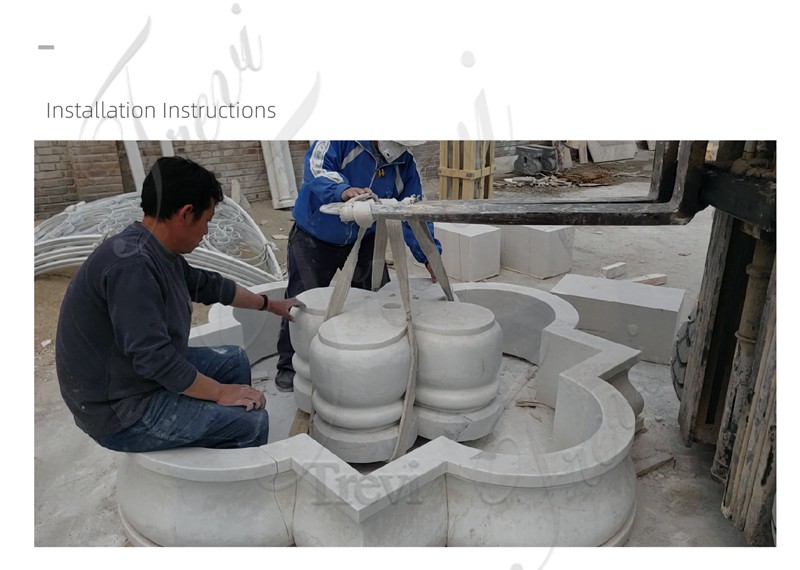 Trevi could also give you a Factory Price Guarantee. If you are interested in this simple-style marble garden fountain, please feel free to contact us.