Marble Column Details:
This marble column design produced by the Trevi factory is composed of a strong base, a column body, and a beautifully carved capital. We use warm-toned beige marble to make the columns very suitable for the interior, making the interior feel luxurious and warm at the same time. It has a strong load-bearing capacity under the guarantee of high quality. So, if you want high-quality, safe, and beautiful marble columns for your house, please don't miss Trevi.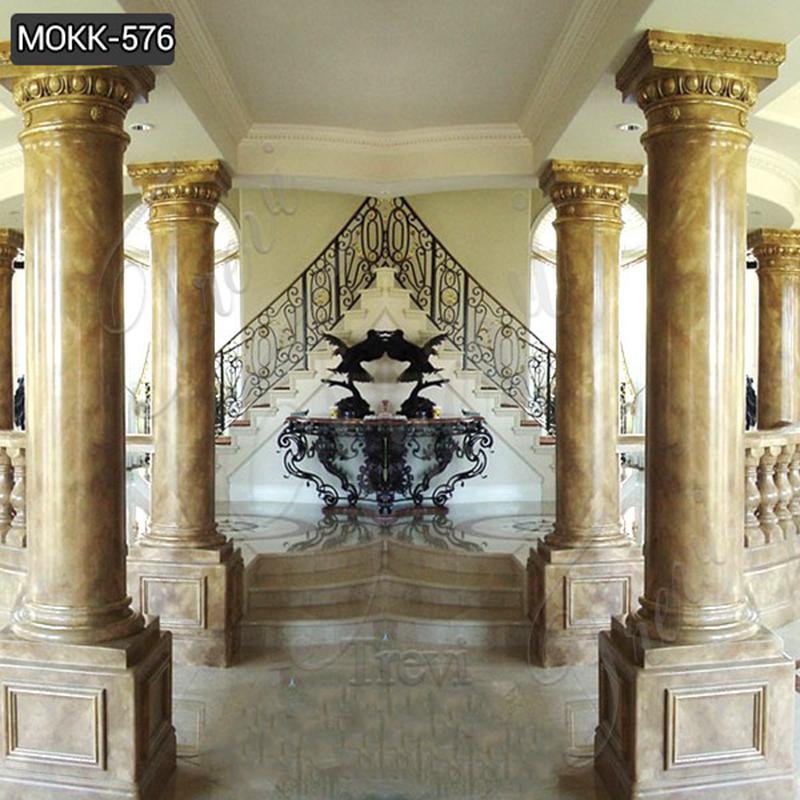 Natural Materials:
Trevi could assure every customer that we use natural marble to make our columns. Natural marble has a very high density and hardness, unlike some artificial marbles on the market, which are processed and bonded together by some marble and granite fragments. This determines that the marble columns we make have very high-quality assurance, and customers could buy with complete confidence.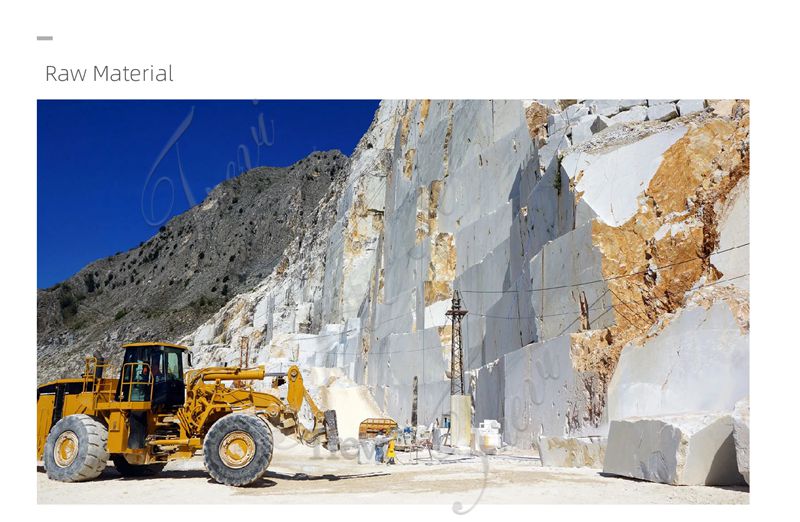 Multiple Choices:
The marble columns for sale in the Trevi factory are rich in variety and shapes. Pure white marble pillars, marble pillars with beautiful natural veins, beautifully carved pillars, marble pillars with double color matching, etc. are often made by Trevi factory for customers. Of course, we also accept various customized services. If you have a new design style, we could also restore its height.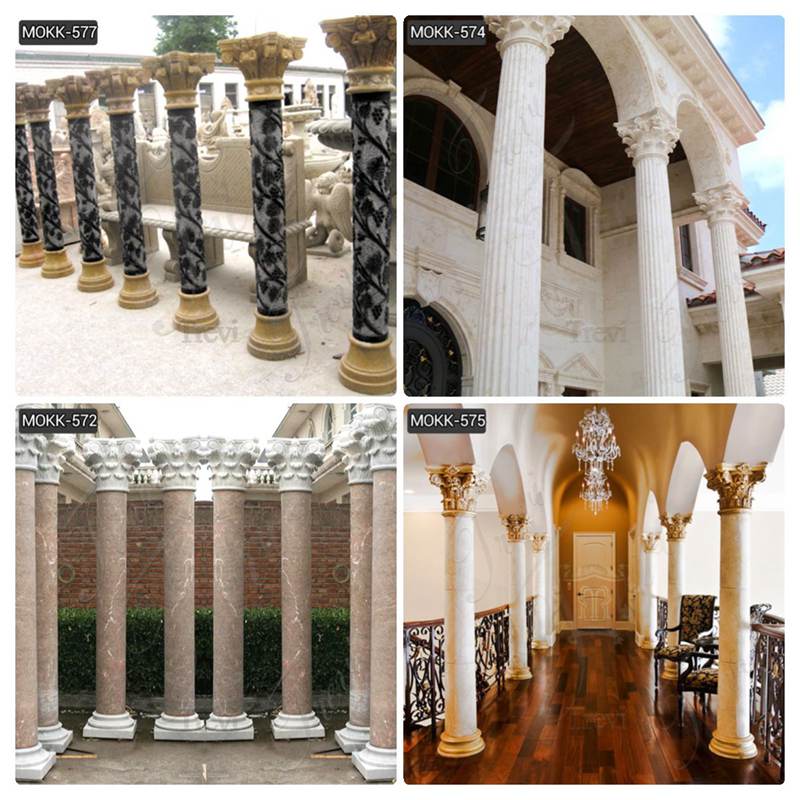 Advantages of Trevi:
1. Trevi factory has rich experience in making marble pillars. Our production process is excellent, and the pillars produced are well received by customers.
2. We could provide a factory price guarantee to customers. From material selection to production, to packaging, it is all done by workers in the Trevi factory, and there is no middleman to make the difference.
3. Full insurance coverage for each product is possible at the Trevi factory. This would protect your interests to the greatest extent possible.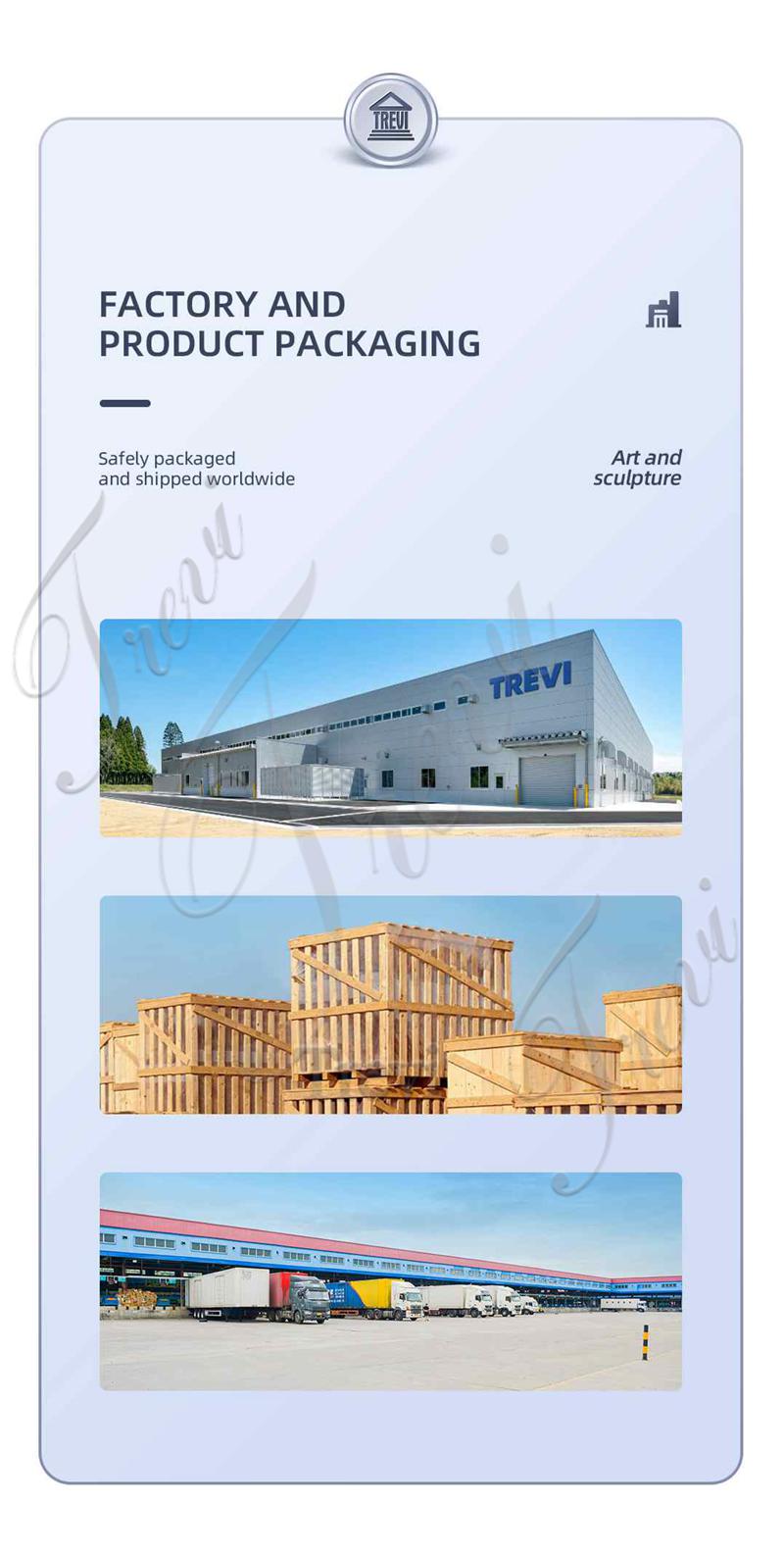 We believe Trevi would be your best partner. If you want to buy marble columns, please feel free to contact us.