Introducing Marble White Planter:
Trevi uses high-quality marble for this classic European planter. The height of the marble planter is about 150 cm. Whether it is the size of the pot or the material of the pot, we could customize it according to your requirements. This flower pot is not only carved with exquisite flowers but also has figure sculptures on the outside of the flower pot. These characters are lovely children, and their lovely images give us a lot of fun. And, this decorative pot could also bring more ornamental to the flowers. Trevi is a veteran marble artist with many years of carving experience, so you don't have to worry about any of the carving details of our pots. All details are hand-carved by our master carver.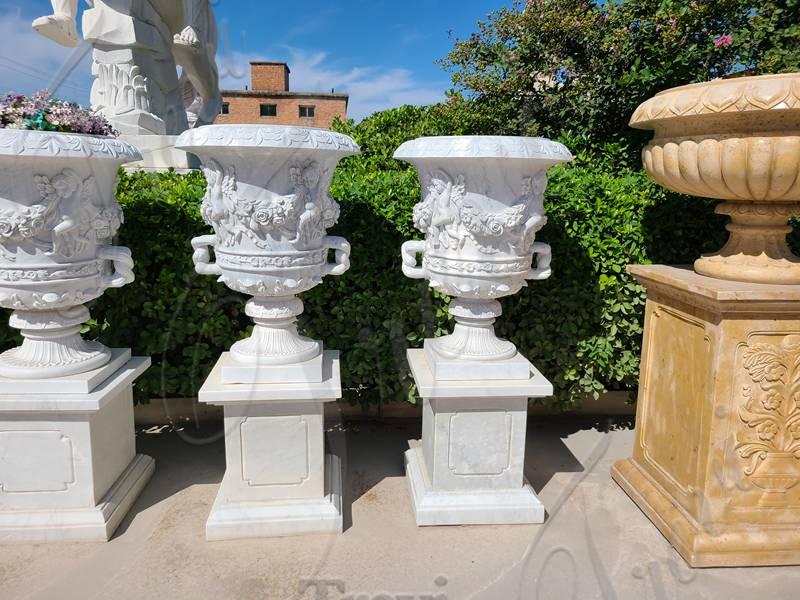 More High-quality Marble:
Our artists insist on choosing high-quality marble. Moreover, these high-quality marbles are all-natural. Our marble flower pots maintain their aesthetics even outdoors for extended periods of time. Of course, high-quality marble is easier to highlight the aesthetics of the decoration. Therefore, the overall shape of this flower pot is very advanced. And the surface of the flower pot is very finely carved. Good marble allows artists to use deep carving techniques. Therefore, the figure sculpture decoration on the surface of the flowerpot is more realistic. Of course, Trevi has more colors of marble to choose from. If you want a pot in any color, we have it all to your liking.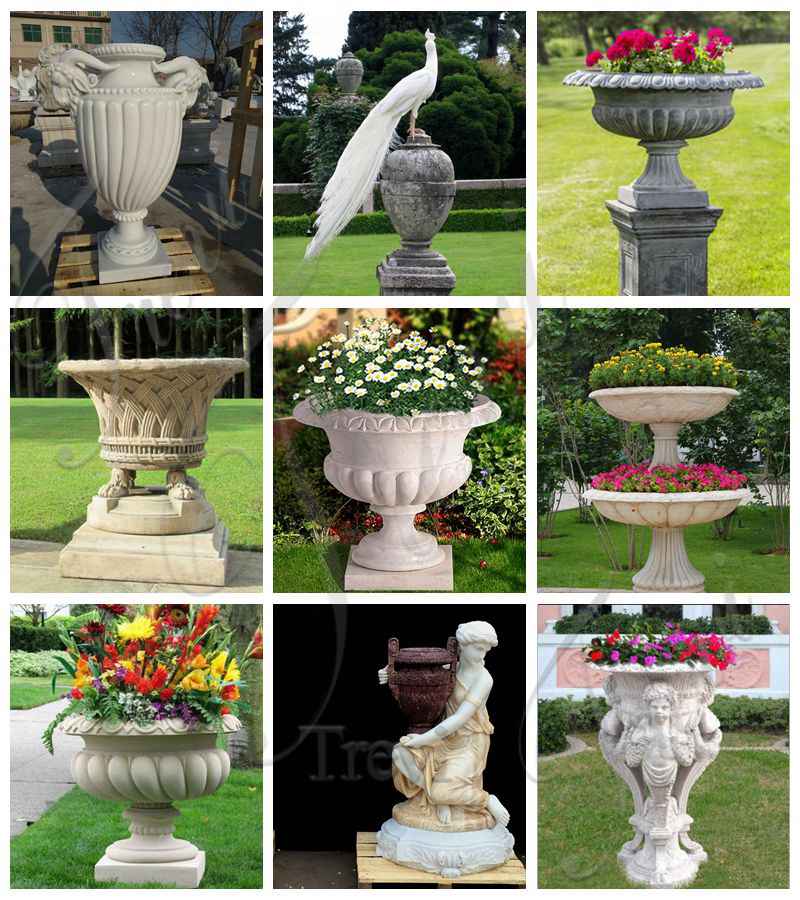 Where Could the Flowerpot be Placed?
As we all know, marble large flower pots are an indispensable decoration for any garden, hotel, estate, city street, etc. This high-quality marble flowerpot could not only bring a different aesthetic to our vision but also could grow many plants. At Trevi Sculpture, we have a range of plant pot design styles to choose from. I believe there is always a flower pot that suits your taste.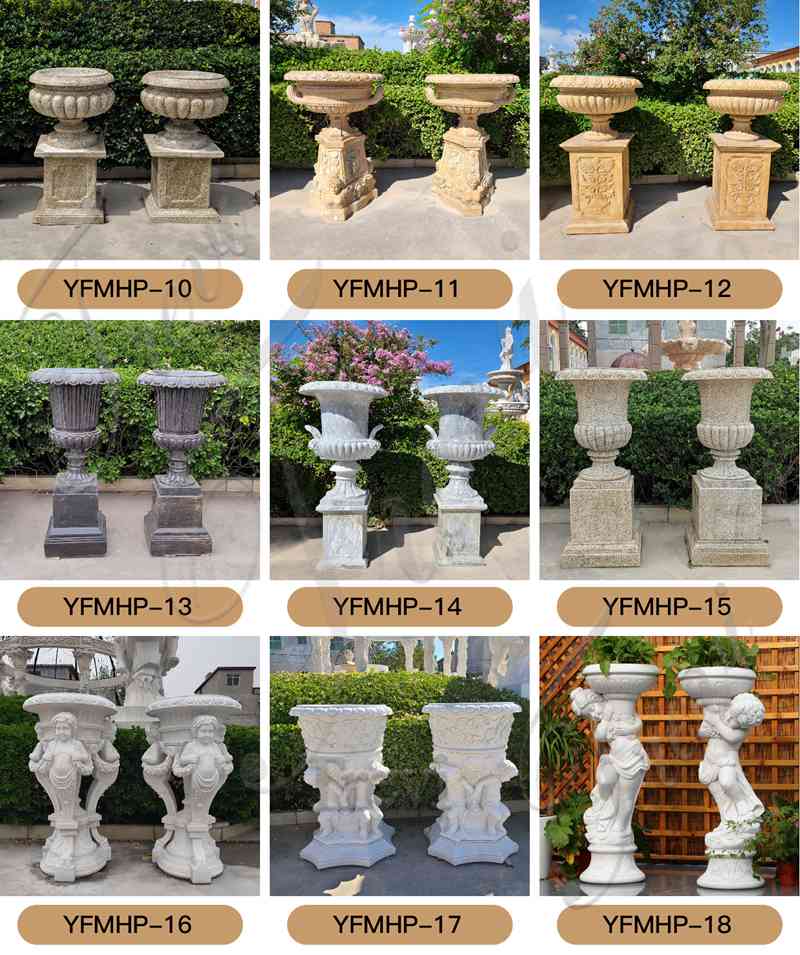 The Inner Structure Has Holes:
Our flowers not only have high ornamental properties but also grow flowers. Therefore, the depth inside our pots is perfect for growing flowers. Especially in the flower pot, there are special holes for water. We firmly believe that your flowers would be more beautiful.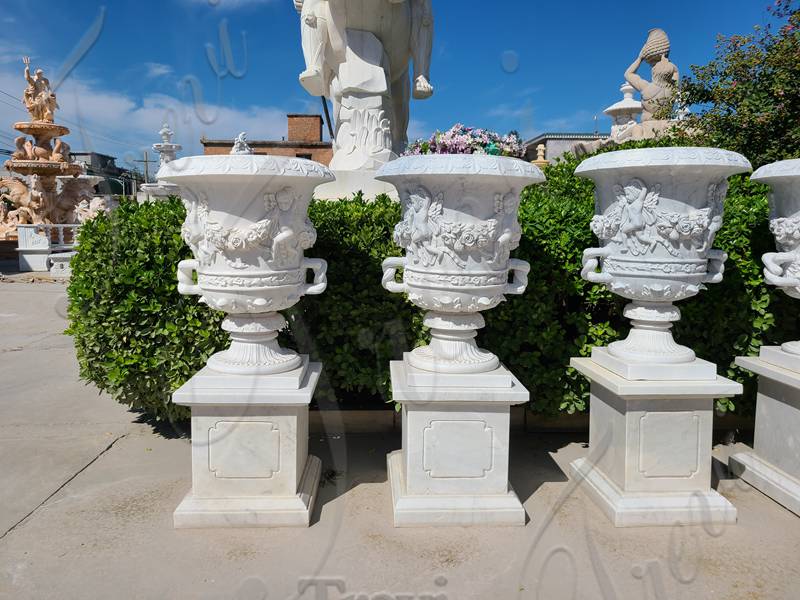 Our dashi plant pots support custom services. We could accept individual orders as well as bulk orders. Because we are a factory and not a middleman, our prices are usually lower than those in the market. Contact us today and Trevi would provide you with a catalog of the most recent designed planters.