Our Hand Carved White Marble Planters are made up of a large bowl, a cute little angel sculpture and a base. The exterior of the base and bowl is engraved with other patterns such as fruit. We use high quality marble raw materials to ensure the quality of our products. If you order products at our company, we would send photos and videos to you for confirmation after completion of the work.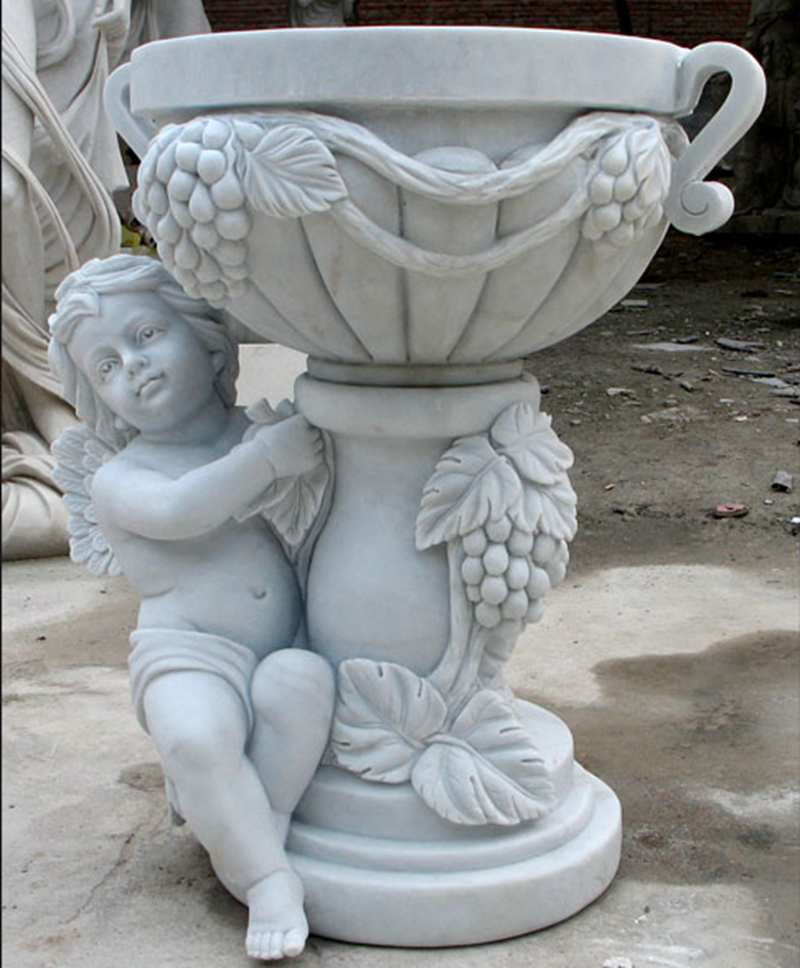 We have our own professional production factory that offer a wide range of marble flower pot designs and competitive prices. Our marble sculptors are engaged in the carving of various marble products and has rich engraving experience, so our product technology is unquestionable.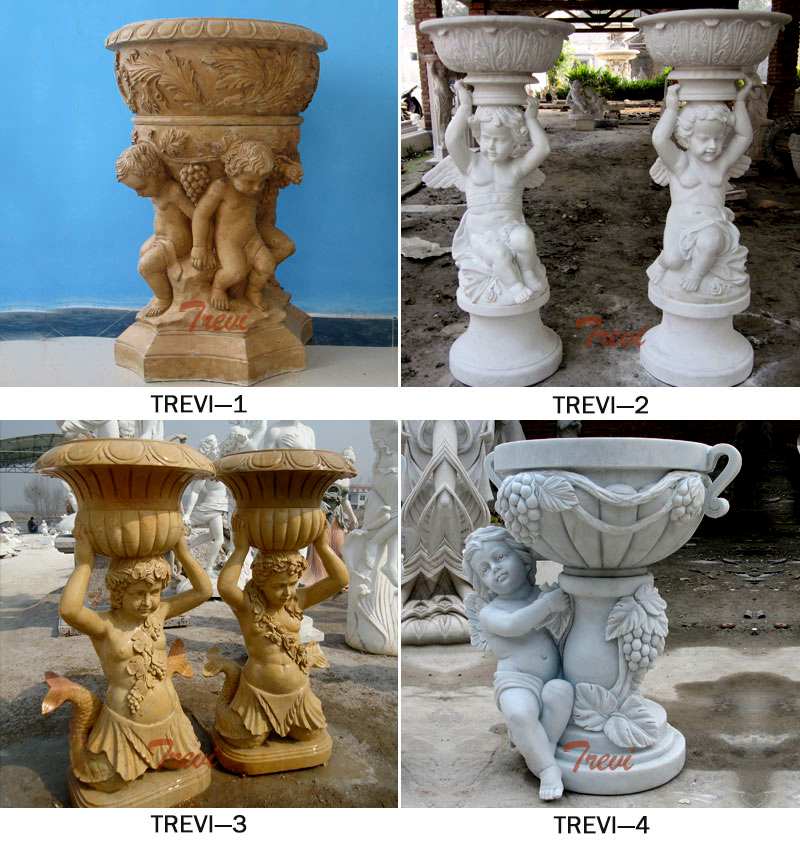 Do you know, marble flower pots are divided into two types according to their functions. The first one is decorative marble planter, it is usually not used to grow flowers and plants. And the second is to plant flowers and plants, we would specially punch holes at the bottom of the bowl in the Hand Carved White Marble Planters for planting plants.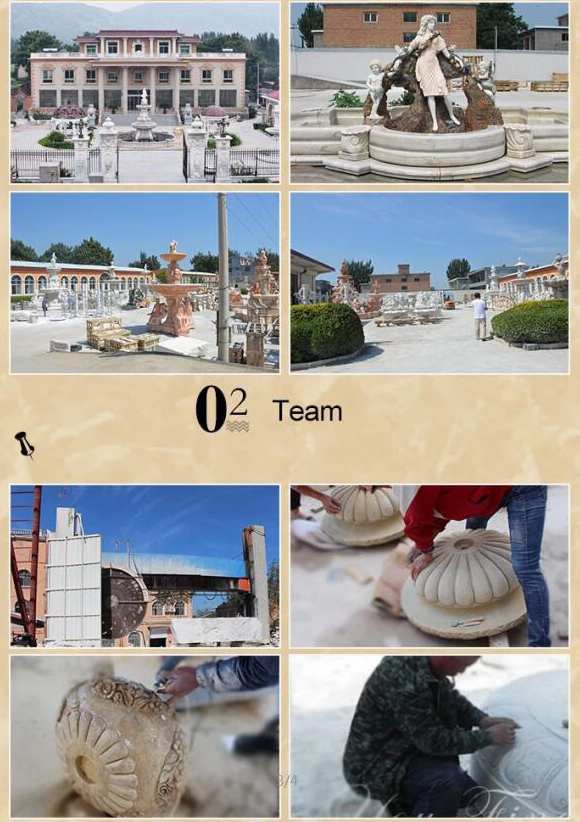 Trevi Art Sculpture is committed to the development and construction of a comprehensive sculpture creation service platform integrating sculpture creation, product production, product display, cultural transformation and product development. Our company is mainly engaged in the design and production of architectural marble products such as urban landscape sculpture, urban sculpture, fountains, pavilions, planters and famous marble statues etc.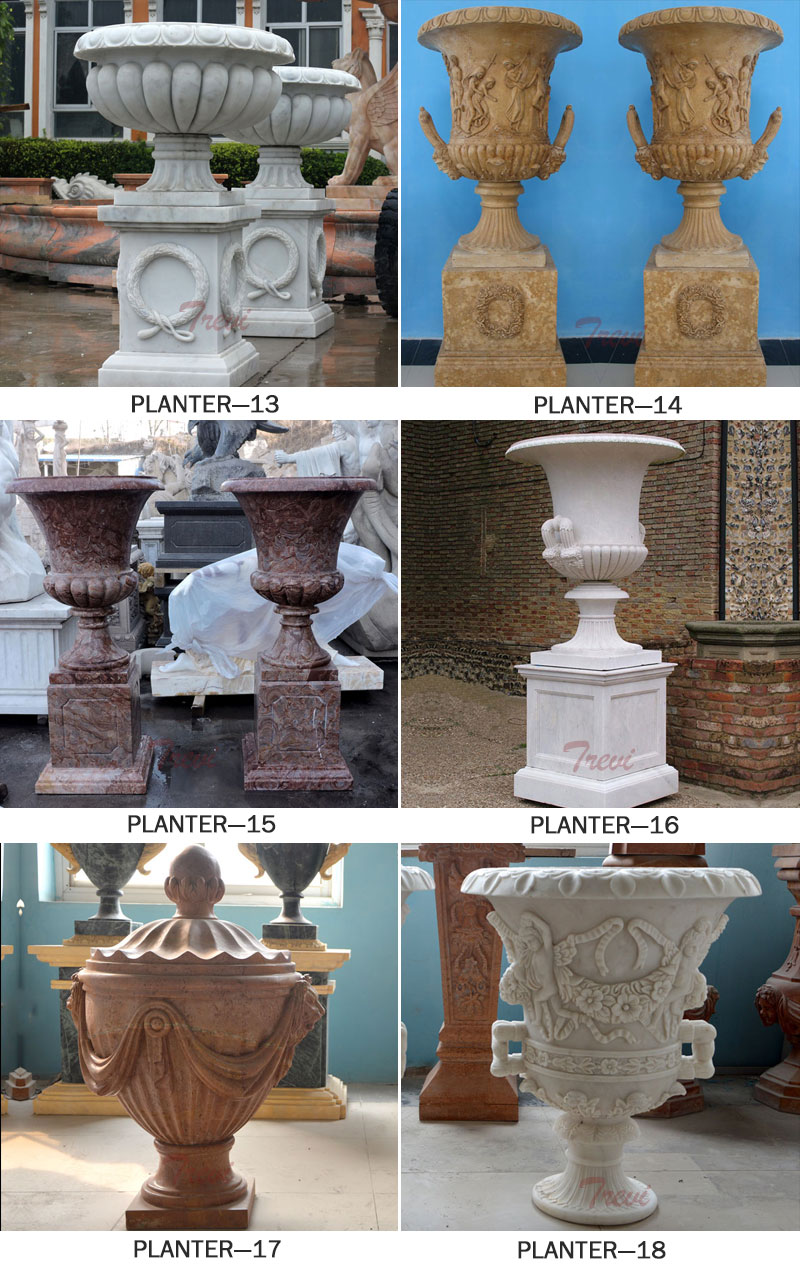 Our website only shows some the design style of Hand Carved White Marble Planters. If you don't find the marble flower pot style that suits you, please don't hesitate to contact us as soon as possible.