Why not choose this Yellow Antique Outdoor Marble Fountain to decorate your home garden or other public places such as a park, in front of the hotel. This larger water fountain is made of two-tiered, this first base is made of columns, the second base is made of female statues, and at the pool of the fountain, it has four lion statues, which are all hand-carved by our marble sculptors.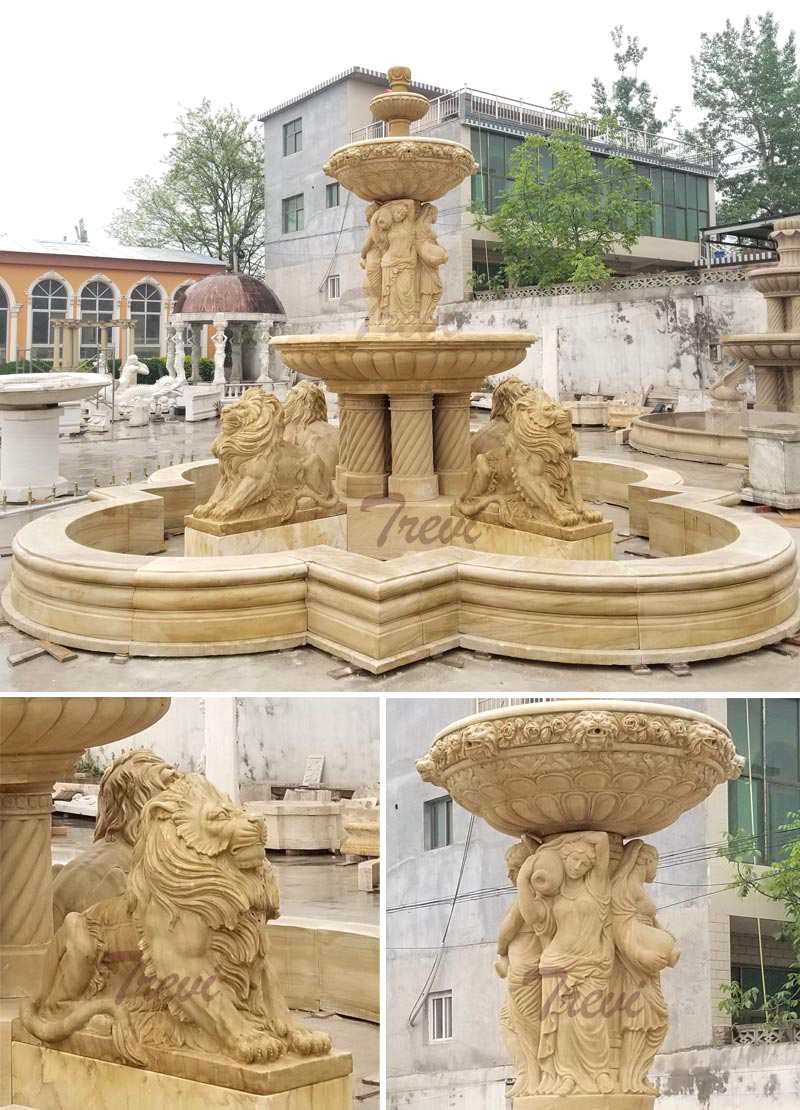 Make your garden more romantic through the water fountains and garden fountains of the world from Trevi Art Sculpture. We could make pedestal fountains, wall fountains, sphere fountains, and marble swimming pools according to any size based on your needs and requirements. All of these magnificent fountains shine from true luxury marble, which beautifies your home in an elegant European way and adds an unforgettable perfection to the main entrance of the estate.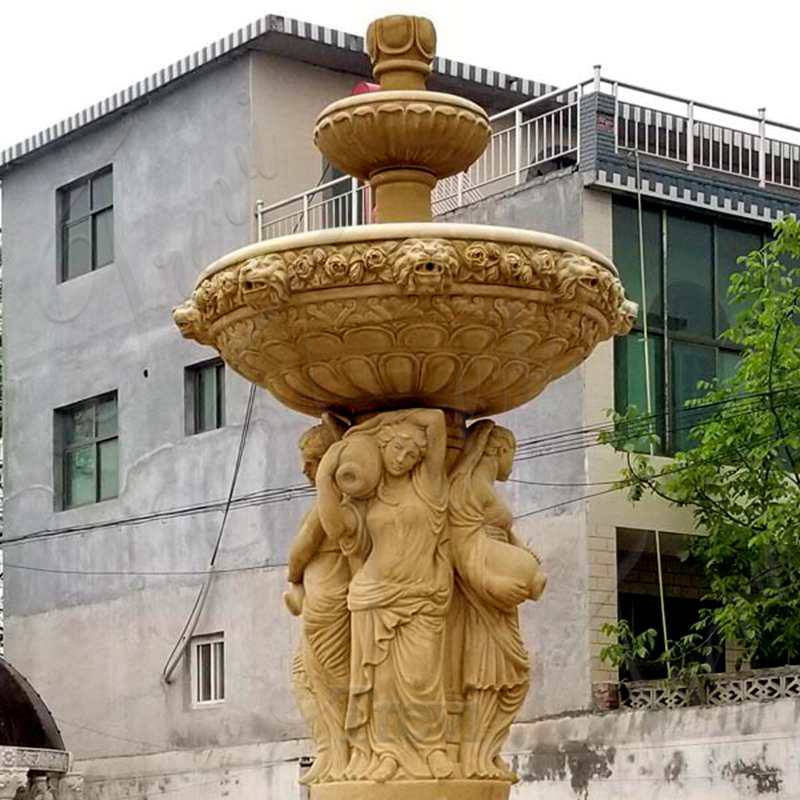 Trevi Art Sculpture is a professional designer and manufacturer of a wide range of garden stone ornaments. This stone water fountain of Outdoor Marble Fountain is one of our special features. Browse this section and you would see that the carvings of the Trevi stone fountain are very intricate. There is both modern and antiqued stone garden fountain design available.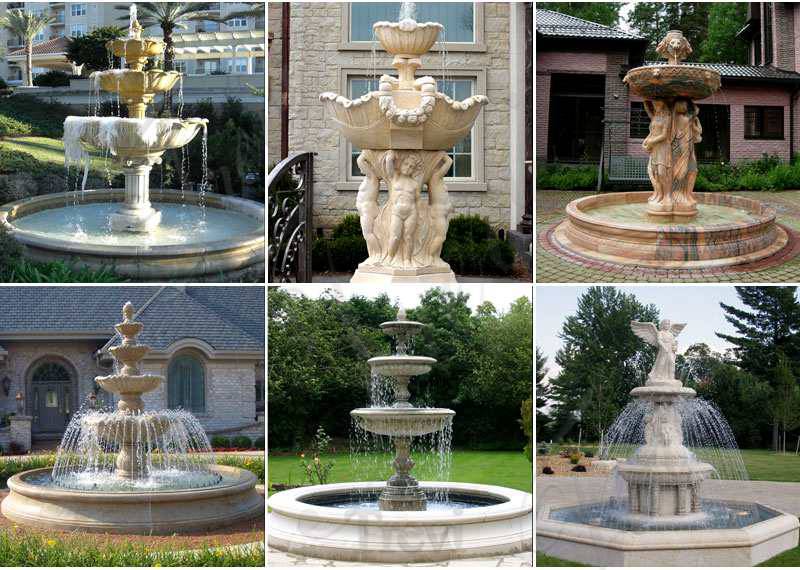 Some of our fountains could be used for indoor or outdoor applications. This Antique Marble Tiered Fountain is made of grade yellow marble materials and has an ancient feel. The most popular materials for garden fountains are marble, limestone, travertine, limestone, sandstone, and granite. The finishes are polished, honed, and antique. Our hand carved fountains are very popular in the US, Canada, and European markets.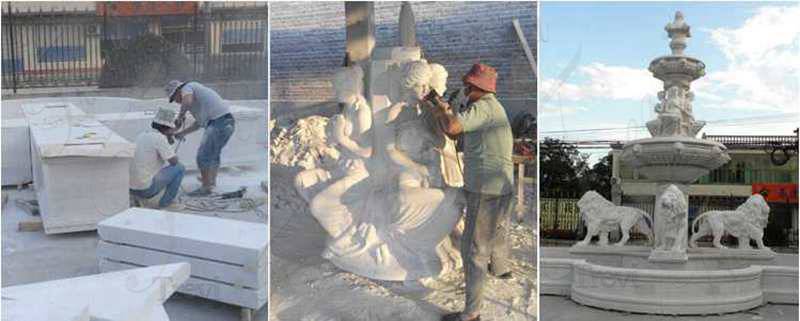 We are proud to show you our unique collection of elaborate fountains that would make your home or garden beautiful. The best craftsmanship and materials for each piece would definitely make you enjoy years of fun. So, please contact us if you want to decorate your home garden, this Antique Marble Tiered Fountain is the best choice.